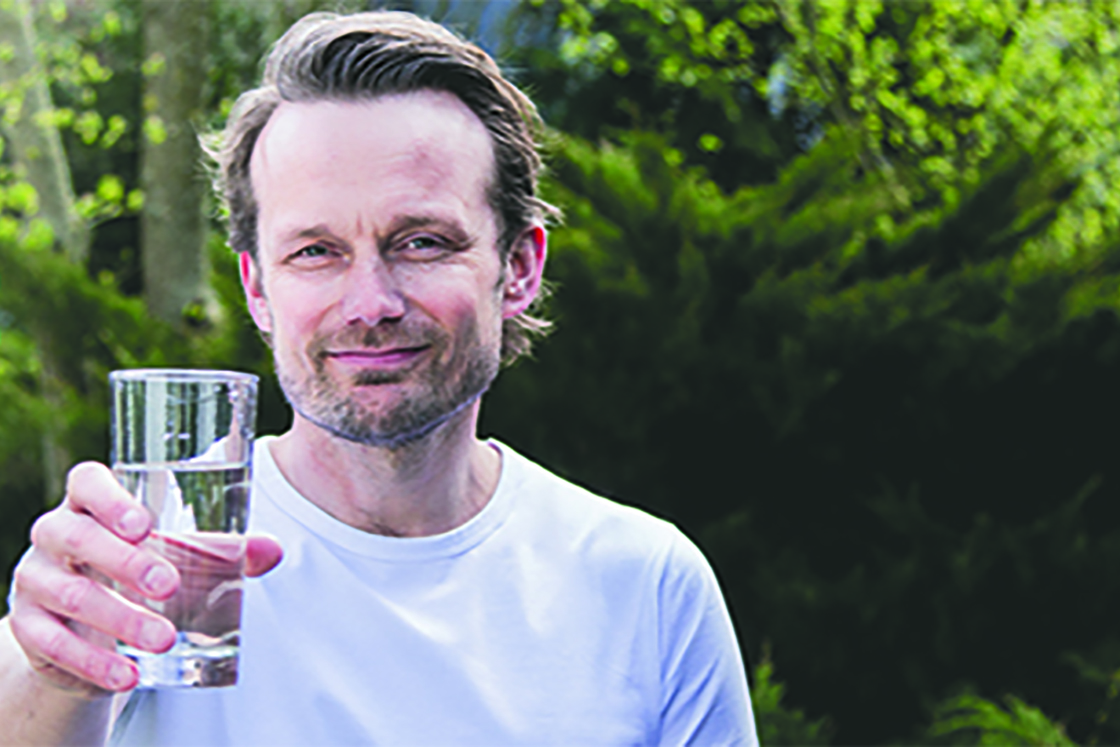 Lead free water
We are compliant. Are you?
Protecting public health is crucial for any residential community and preventing contamination of the public water supply is a primary concern. Even the smallest amounts of bacteria or trace metals can cause sickness or disease, so governing bodies have been tightening the regulations concerning water systems. This means that every component must have the right approvals and meet strict legislative requirements, while still performing reliably at a high level.
The new Danfoss solenoid valve series ensures you and your customers a new standard of purity. The portfolio has received a series of certifications and meet compliance requirements. These include:
Approved by WRAS - certified by NSF
Produced in accordance with ISO/IATS16949 
Compliant with RoHS Directive 2011/65/EU 
Wetted materials in accordance with DVGW, 4MS (4 member states Germany, Holland, France, and the UK), KTW and W270
Reliability that brings peace of mind
Danfoss solenoid valves are built to last. Our engineers used innovative methods, such as including a reinforced and soft-closing diaphragm, to ensure not only the integrity of the valve but the entire water system as well. 
The valves' reliability, coupled with the ease of installation afforded by their design, makes them the clear choice for use in a wide variety of applications:
Water supply systems
Houses and large apartments
Commercial buildings 
Industrial buildings 
Industrial laundry facilities
Industrial dish-washing facilities
Food processing machinery
Get in touch with your local wholesaler or Danfoss sales representative if you'd like to know more about the solenoid valves and how they can help you be compliant.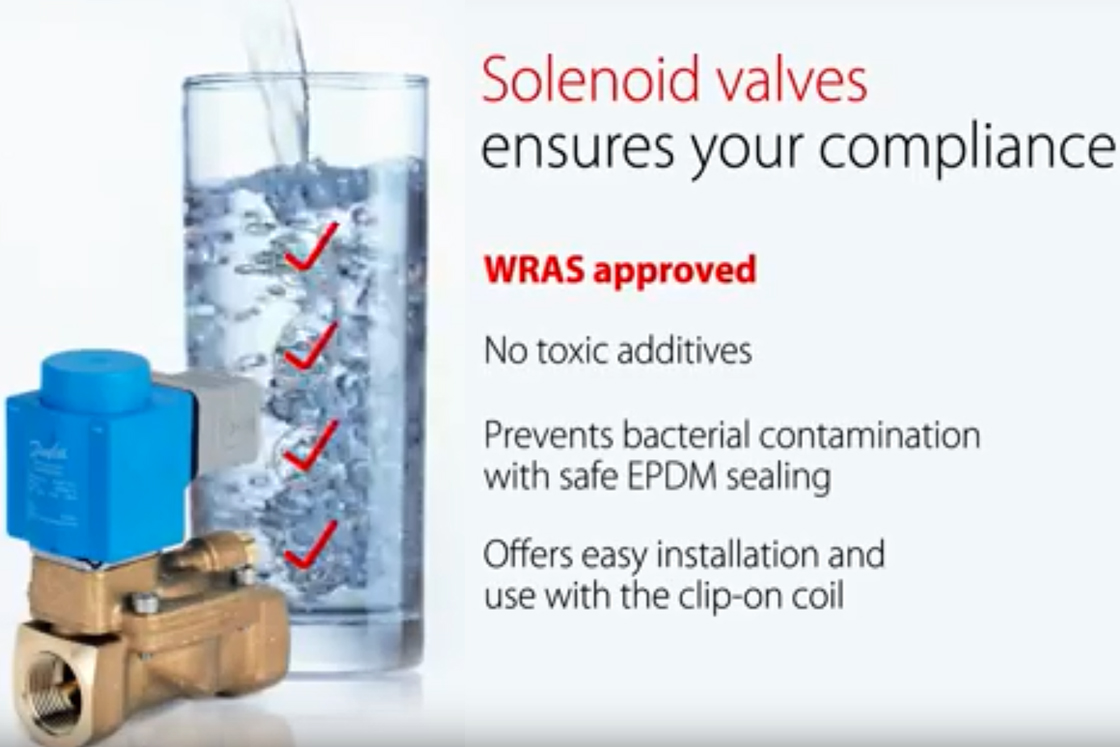 Watch our video
Our short drinking water video will give you a quick flight into the key benefits to our ECO brass valves. Curious?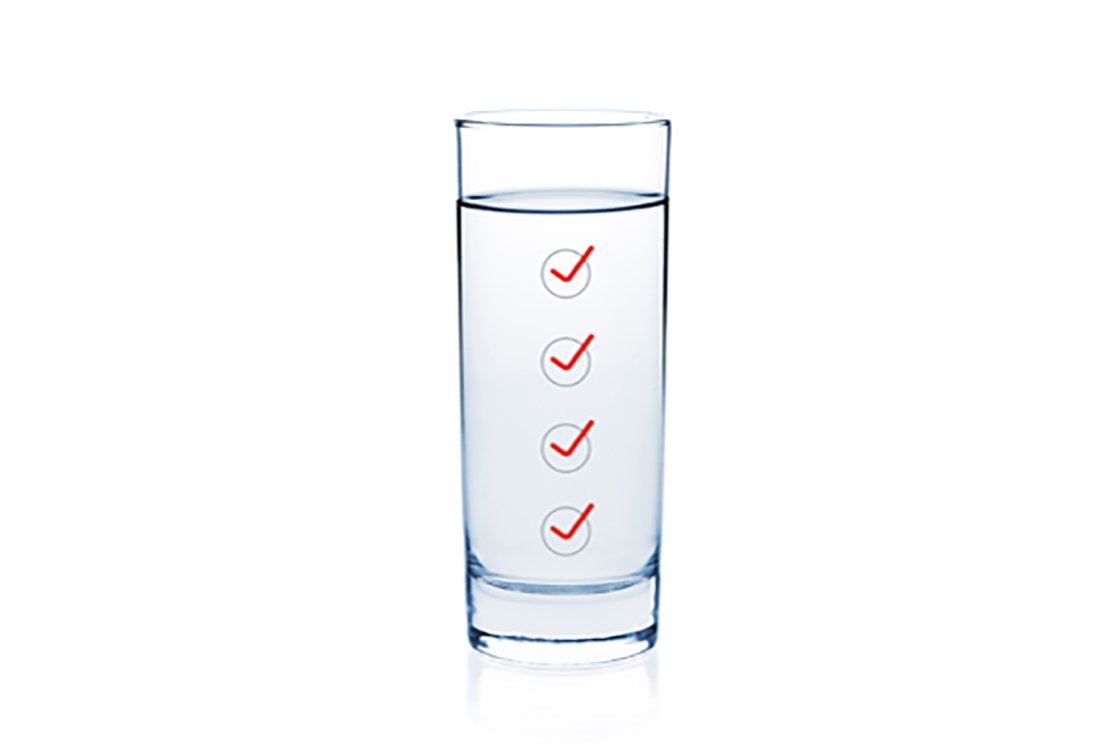 Key Benefits
WRAS approved
Safe EPDM sealing protects against bacterial and other hazardous contamination.
Long product life
Clip-on coil for easy installation and use
Global know how – local support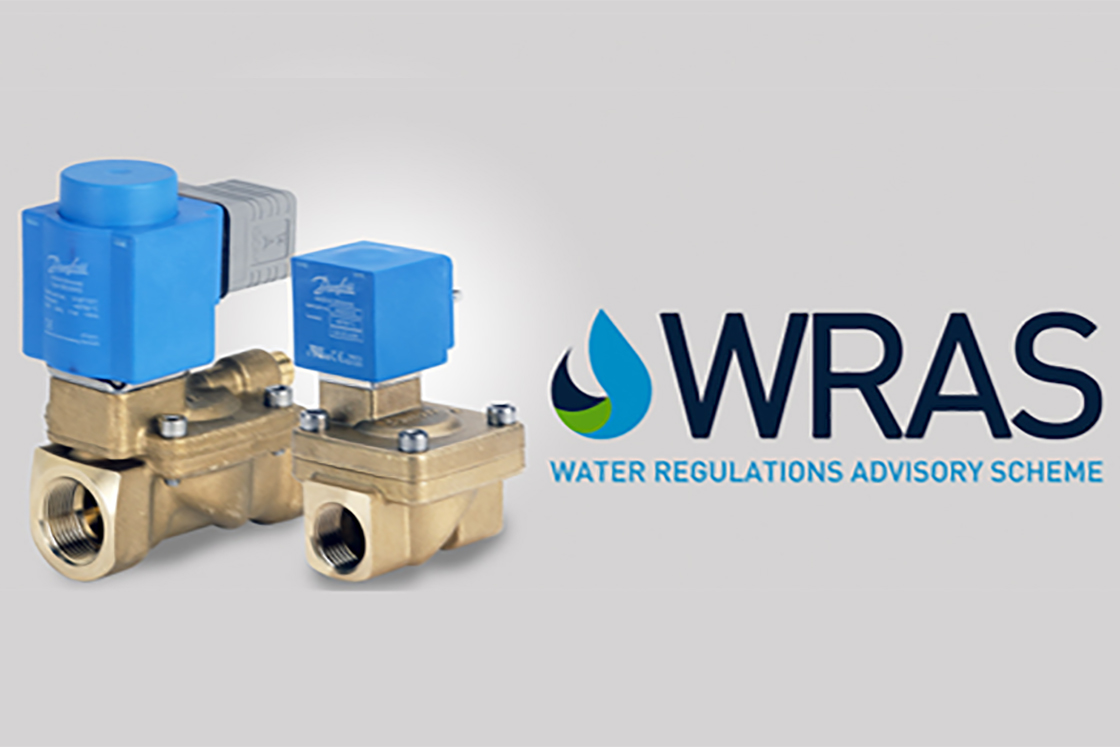 Approvals
Danfoss solenoid valves have undergone rigorous testing and meet or exceed many European regulations and standards including the British WRAS approval for drinking water.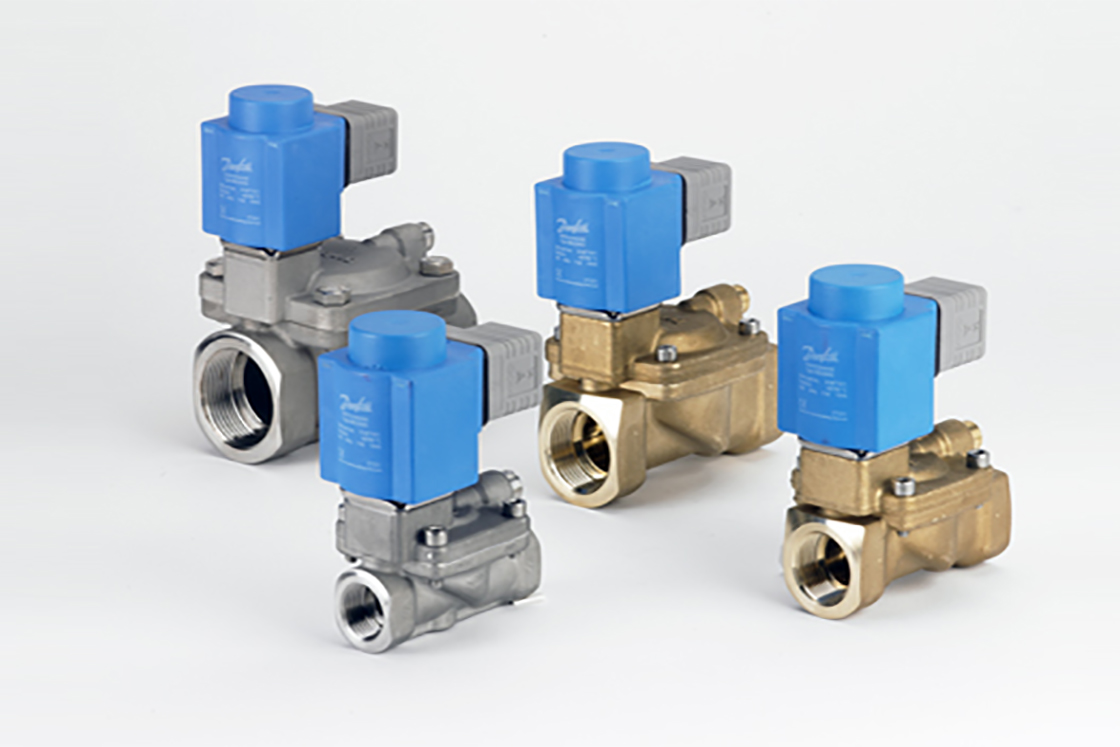 Technical Details
The WRAS program includes the following solenoid valves:
EV220W 10 - EV220W 50
EV220B 15-32
EV220BW 40-50
EV210BW 1.5-4.5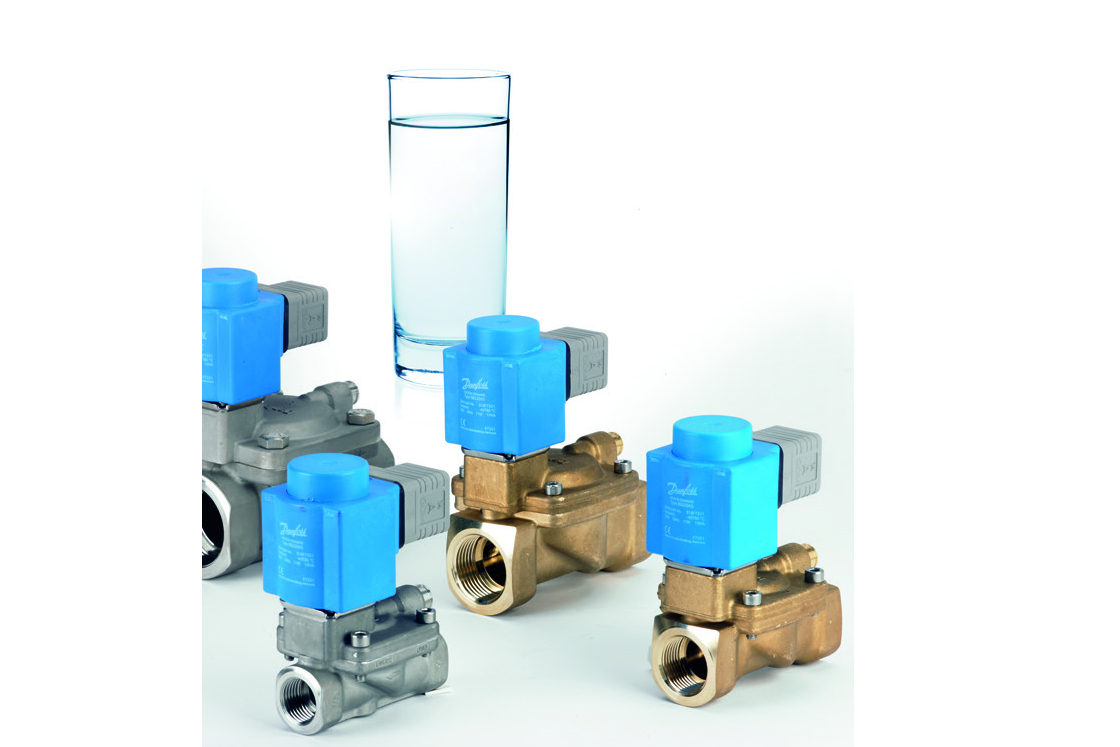 Overview flyer
We have created a flyer that gives you an overview of Danfoss fluid control valves. You can easily check whether a solenoid valve has the relevant approvals for drinking water. Pick up the flyer from your local wholesaler or download it here. 
EV220BW/EV228BW 15-50 an indirect servo-operated 2/2-way solenoid valves

The EV220BW 15-50 is an indirect servo-operated 2/2-way solenoid valve designed for drinking water and available in NC, NO, or UN-latching. Valve sealings are available in EPDM, and the valve body is available in ECO brass or stainless steel.