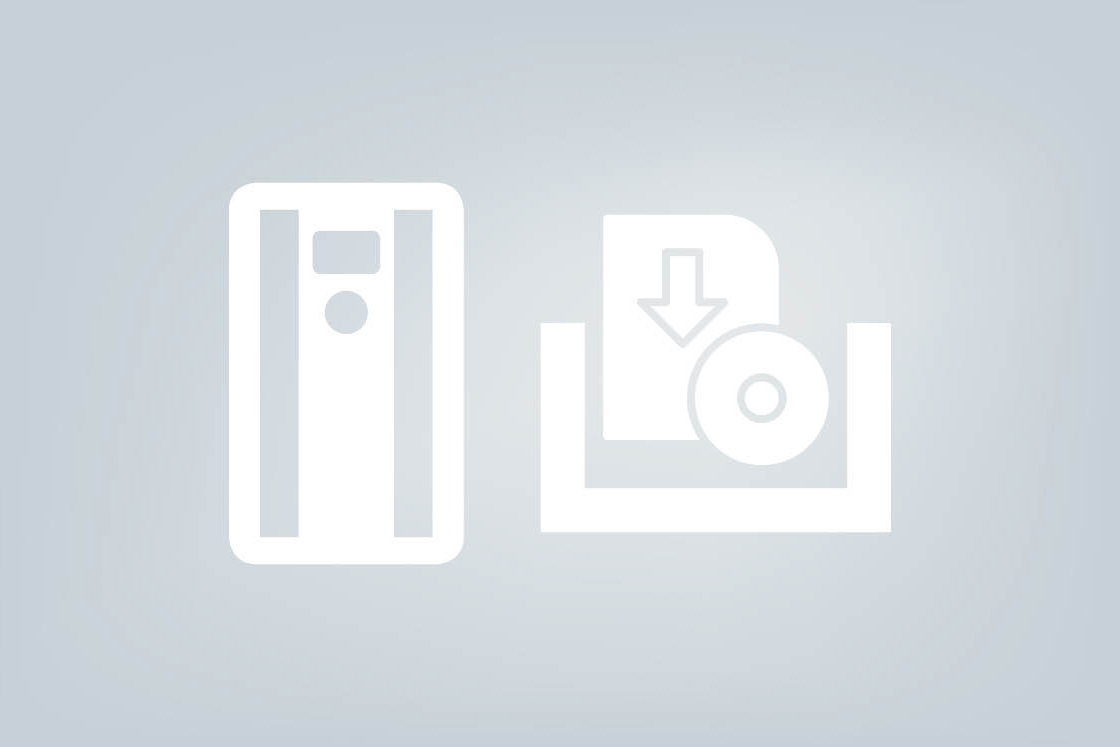 Voor configuratie en updates van een VLT® frequentieregelaar of softstarter vanaf een pc.
MCT 10 Basic installeren:
Open het gedownloade bestand 
Voer de cd-toegangscode 12314500 in 
Voer geen licentiecode in 
Vink het vakje 'Install basic version with limited functionality' (Basisversie met beperkte functionaliteit installeren) aan.
MCT 10 Advanced installeren:
Neem hier contact op met Danfoss Drives.
Downloads

| Type | Naam | Taal | Bijgewerkt | Versie | Status | Downloaden | Bestandstype |
| --- | --- | --- | --- | --- | --- | --- | --- |
| Software Tools | VLT® Motion Control Tool MCT10 | | 02 dec, 2019 | 4.61 | RL | 802.6 MB | ZIP |
| Software Tools | VLT® Motion Control Tool MCT10 | | 16 mrt, 2020 | 5.00 | RL | 846.2 MB | ZIP |
| Software Tools | VLT® Motion Control Tool MCT10 | | 03 jul, 2020 | 5.10 | RL | 891.7 MB | ZIP |
| Software Tools | VLT® Motion Control Tool MCT10 | | 10 sep, 2020 | 5.11 | RL | 891.7 MB | ZIP |
Ondersteunende documenten
Ondersteunende documenten

| Type | Naam | Taal | Bijgewerkt | Versie | Status | Downloaden | Bestandstype |
| --- | --- | --- | --- | --- | --- | --- | --- |
| VLT MCT 10 Support File | VLT® AQUA Drive Support File V2.20 | | 10 apr, 2014 | 2.20 | OB | 1.2 MB | ZIP |
| VLT MCT 10 Support File | VLT® AQUA Drive Support File V2.31 | | 22 sep, 2014 | 2.31 | OB | 1.2 MB | ZIP |
| VLT MCT 10 Support File | VLT® AQUA Drive Support File V2.44 | | 02 feb, 2015 | 2.44 | OB | 1.2 MB | ZIP |
| VLT MCT 10 Support File | VLT® AQUA Drive Support File V2.47 | | 01 jul, 2015 | 2.47 | OB | 1.2 MB | ZIP |
| VLT MCT 10 Support File | VLT® AQUA Drive Support File V2.51 | | 18 aug, 2015 | 2.51 | OB | 1.2 MB | ZIP |
| VLT MCT 10 Support File | VLT® AQUA Drive Support File V2.63 | | 02 feb, 2016 | 2.63 | RL | 761.3 KB | ZIP |
| VLT MCT 10 Support File | VLT® AQUA Drive Support File V2.64 | | 04 apr, 2016 | 2.64 | RL | 763.2 KB | ZIP |
| VLT MCT 10 Support File | VLT® AQUA Drive Support File V3.71 | | 16 mrt, 2020 | 3.71 | RL | 3.9 MB | ZIP |
| VLT MCT 10 Support File | VLT® AQUA Drive Support File V3.80 | | 04 mei, 2020 | 3.80 | RL | 3.9 MB | ZIP |
| VLT MCT 10 Support File | VLT® AutomationDrive Support File v7.26 | | 22 jul, 2014 | 7.26 | OB | 846.2 KB | ZIP |
| VLT MCT 10 Support File | VLT® AutomationDrive Support File v7.31 | | 08 dec, 2014 | 7.31 | OB | 847.1 KB | ZIP |
| VLT MCT 10 Support File | VLT® AutomationDrive Support File v7.42 | | 01 mei, 2015 | 7.42 | OB | 873.6 KB | ZIP |
| VLT MCT 10 Support File | VLT® AutomationDrive Support File v7.44 | | 29 jun, 2015 | 7.44 | OB | 872.1 KB | ZIP |
| VLT MCT 10 Support File | VLT® AutomationDrive Support File v7.51 | | 29 feb, 2016 | 7.51 | OB | 1.4 MB | ZIP |
| VLT MCT 10 Support File | VLT® AutomationDrive Support File v7.52 | | 16 jan, 2017 | 7.52 | OB | 879.4 KB | ZIP |
| VLT MCT 10 Support File | VLT® AutomationDrive Support File v7.60 | | 03 apr, 2017 | 7.60 | OB | 880.7 KB | ZIP |
| VLT MCT 10 Support File | VLT® AutomationDrive Support File v7.62 | | 04 sep, 2017 | 7.62 | OB | 879.5 KB | ZIP |
| VLT MCT 10 Support File | VLT® AutomationDrive Support File v8.03 | | 16 okt, 2017 | 8.03 | OB | 967.7 KB | ZIP |
| VLT MCT 10 Support File | VLT® AutomationDrive Support File v8.10 | | 27 nov, 2017 | 8.10 | OB | 935.2 KB | ZIP |
| VLT MCT 10 Support File | VLT® AutomationDrive Support File v8.12 | | 26 mrt, 2018 | 8.12 | OB | 935.1 KB | ZIP |
| VLT MCT 10 Support File | VLT® AutomationDrive Support File v8.23 | | 23 apr, 2018 | 8.23 | OB | 940.3 KB | ZIP |
| VLT MCT 10 Support File | VLT® AutomationDrive Support File v8.33 | | 18 mrt, 2019 | 8.33 | OB | 5.8 MB | ZIP |
| VLT MCT 10 Support File | VLT® AutomationDrive Support File v8.34 | | 06 jun, 2019 | 8.34 | RL | 3.9 MB | ZIP |
| VLT MCT 10 Support File | VLT® AutomationDrive Support File v8.43 | | 23 sep, 2019 | 8.43 | RL | 5.9 MB | ZIP |
| VLT MCT 10 Support File | VLT® AutomationDrive Support File v8.53 | | 24 feb, 2020 | 8.53 | RL | 5.9 MB | ZIP |
| VLT MCT 10 Support File | VLT® Compressor Drive CDS 803 | | 06 feb, 2018 | 2.00 | RL | 162.6 KB | ZIP |
| VLT MCT 10 Support File | VLT® Decentral Drive Support File v7.64 | | 06 aug, 2019 | 07.64 | RL | 788.2 KB | ZIP |
| VLT MCT 10 Support File | VLT® Decentral Drive Support File v8.60 | | 11 mei, 2020 | 8.60 | RL | 5.9 MB | ZIP |
| VLT MCT 10 Support File | VLT® DriveMotor FCP 106 Support File | | 08 jan, 2019 | 5.40 | RL | 223.7 KB | ZIP |
| VLT MCT 10 Support File | VLT® FC 361 Support File v1.04 | | 04 jun, 2019 | 1.04 | RL | 346.0 KB | ZIP |
| VLT MCT 10 Support File | VLT® HVAC Basic Support File V4.00 | | 06 dec, 2017 | 4.00 | RL | 361.1 KB | ZIP |
| VLT MCT 10 Support File | VLT® HVAC Drive Support File V4.20 | | 16 jun, 2014 | 4.20 | OB | 1.2 MB | ZIP |
| VLT MCT 10 Support File | VLT® HVAC Drive Support File V4.30 | | 16 mrt, 2015 | 4.30 | OB | 2.4 MB | ZIP |
| VLT MCT 10 Support File | VLT® HVAC Drive Support File V4.40 | | 08 feb, 2016 | 4.40 | RL | 1.2 MB | ZIP |
| VLT MCT 10 Support File | VLT® HVAC Drive Support File V4.44 | | 16 sep, 2016 | 4.44 | RL | 1.2 MB | ZIP |
| VLT MCT 10 Support File | VLT® HVAC Drive Support File V5.12 | | 10 nov, 2017 | 5.12 | RL | 1.3 MB | ZIP |
| VLT MCT 10 Support File | VLT® HVAC Drive Support File V5.20 | | 06 dec, 2017 | 5.20 | RL | 1.3 MB | ZIP |
| VLT MCT 10 Support File | VLT® IMC Support File v48.50 | | 08 jan, 2020 | 48.50 | RL | 3.9 MB | ZIP |
| VLT MCT 10 Support File | VLT® Midi Drive Support File V1.20 | | 06 jun, 2016 | 1.20 | OB | 262.9 KB | ZIP |
| VLT MCT 10 Support File | VLT® Midi Drive Support File V1.30 | | 09 dec, 2016 | 1.30 | OB | 264.1 KB | ZIP |
| VLT MCT 10 Support File | VLT® Midi Drive Support File V1.40 | | 16 mei, 2017 | 1.40 | OB | 265.2 KB | ZIP |
| VLT MCT 10 Support File | VLT® Midi Drive Support File V1.50 | | 25 jan, 2018 | 1.50 | RL | 303.9 KB | ZIP |
| VLT MCT 10 Support File | VLT® Midi Drive Support File V1.60 | | 14 sep, 2018 | 1.60 | RL | 304.1 KB | ZIP |
| VLT MCT 10 Support File | VLT® Midi Drive Support File V1.70 | | 03 apr, 2019 | 1.70 | RL | 310.5 KB | ZIP |
| VLT MCT 10 Support File | VLT® Midi Drive Support File V1.80 | | 10 jun, 2020 | 1.80 | RL | 311.9 KB | ZIP |
| VLT MCT 10 Support File | VLT® RefrigerationDrive SupportFile V1.4 | | 11 mei, 2015 | 1.42 | RL | 1.0 MB | ZIP |
| VLT MCT 10 Support File | VLT® RefrigerationDrive SupportFile V1.5 | | 25 apr, 2016 | 1.51 | RL | 1.1 MB | ZIP |
| VLT MCT 10 Support File | VLT® RefrigerationDrive SupportFileV2.11 | | 01 nov, 2017 | 2.11 | RL | 1.2 MB | ZIP |