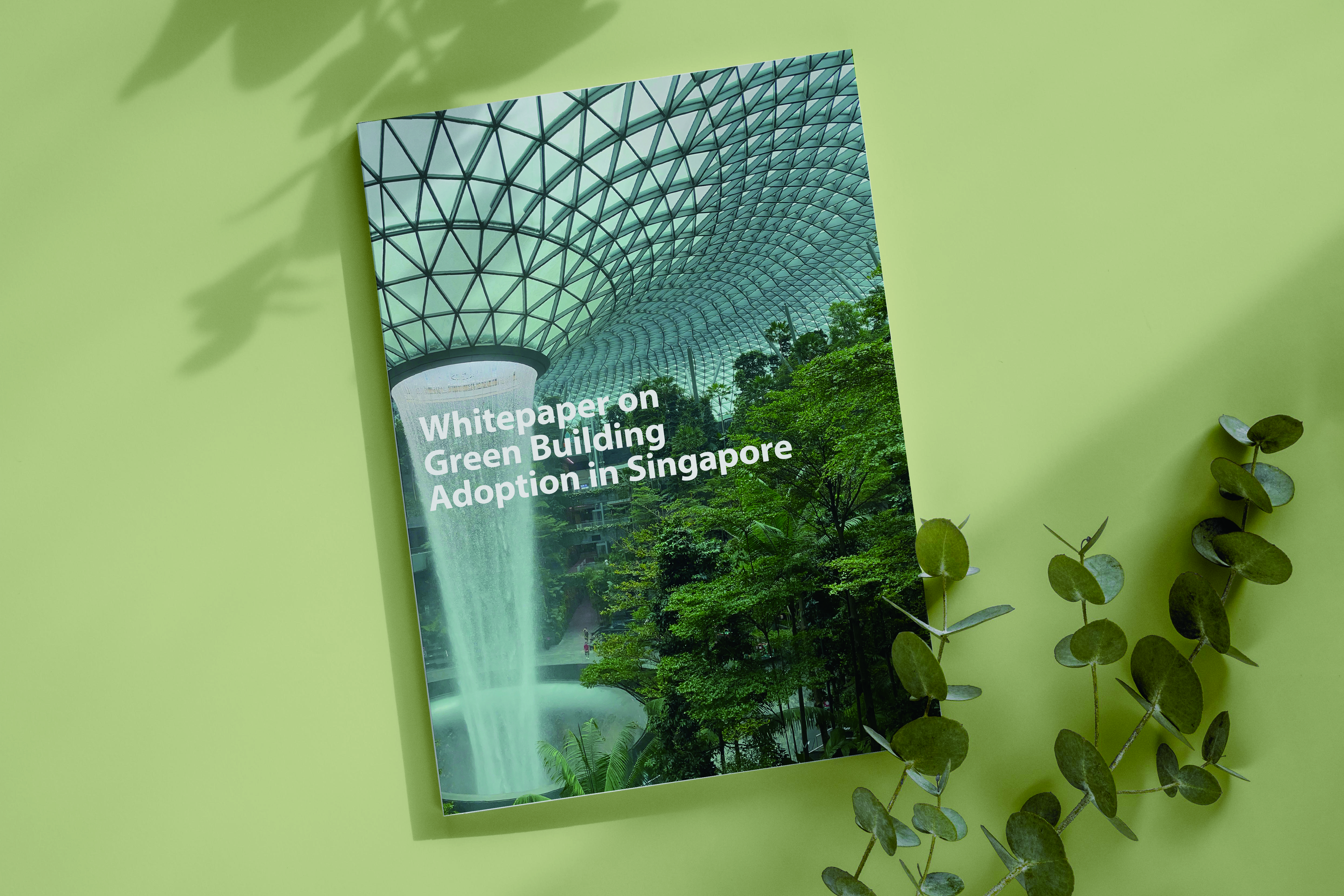 Singapore, 7 September 2022 - Together with the Singapore Green Building Council (SGBC), Danfoss has published a whitepaper that highlights the importance of public-private partnerships as a vital tool to accelerate the procurement and adoption of green building solutions in Singapore to reinforce our leadership in sustainability.
Published during the annual International Built Environment Week 2022, the whitepaper identified three key public-private partnership opportunities for the built environment to achieve the "80-80-80" targets of the Singapore Green Building Masterplan. These are: pairing government grants to Proof-of-Concept projects, co-develop a central portal as a common repository for proven solutions, and to co-develop awareness campaigns on common priorities, such as the impact of carbon tax for building owners.
"Enhancing built environment sustainability requires the concerted effort of all stakeholders, from the designers to the builders and also the end-users," said Ar. Tang Kok Thye, President of the SGBC. "We are happy to have worked with SGBC Member Danfoss on this whitepaper that has brought out some keen insights into how we can better drive the adoption of proven green building technologies and solutions towards a greener, low-carbon built environment."
Mr. Niels Robert Arbjerg, Regional President, Asia Pacific Region of Danfoss, emphasized, "Danfoss as a global company aims to be carbon neutral by 2030. Energy efficiency is at the core of this ambitious target, and we have achieved this by incorporating our own technologies and solutions for our global operations. Partnerships have also played a crucial role in this journey, we have gained valuable experience on enhancing capabilities through our collaborations like Project Zero in Sonderborg, and EnergyLab Nordhavn in Copenhagen. This partnership on the white paper has enabled us to identify common challenges and actionable steps, leveraging our collective strengths to maximize resources, reduce duplication, and accelerate decarbonization of the built environment through energy efficiency."
The whitepaper also saw contributions from two other key segments in the built environment sector: City Developments Limited (CDL) from the property developers and Singapore Polytechnic (SP) from the institutes of higher learning. CDL outlined their onus on sustainability through their procurement and selection processes, highlighting the work the property developer has done to both spur development of potential green building solutions and how they eventually found actual use in CDL projects.
City Developments Limited Chief Sustainability Officer Esther An said, "This year's theme at IBEW, Accelerating Transformation, Growing Together, reinforces the criticality of collective action across the built environment to work towards a net zero future together. With cities accounting for 70% of global carbon emissions and over 60% of global resource use, innovating through green technology is key. CDL is glad to share our best practices in sustainable procurement and green building innovation in this white paper. We hope to present a strong business case on how public-private partnerships and engaging the value chain can help corporates set targets and pathways towards their net zero goals".
For SP, their focus has been on growing the local talent pool to sustain the drive towards Singapore's green building targets, developing and rolling out a plethora of courses to train, upskill and even reskill the workforce for the green economy. In addition, SP partners with the industry through 12 Technology, Innovation and Enterprise Centres to assist companies in increasing their competitiveness and equipping them for tomorrow's competitive landscape.
Mr Soh Wai Wah, Principal and Chief Executive Officer of SP, emphasized, "Building greener businesses and buildings is a rising priority in the built environment sustainability agenda. Our public-private partnerships' shared expertise, technologies, and best-in-class sustainability practices are key enablers in this important transformation journey. Our collaboration with Danfoss, Singapore Green Building Council and leading ecosystem players exemplifies our commitment to use our capabilities and innovation to grow Singapore's urban sustainability and enrich our people's living environments under the Singapore Green Building Masterplan."
The Singapore Green Building Masterplan has set a course for the built environment which can form the basis for the partnership opportunities outlined in the whitepaper. These can help to formalize partnerships and take actionable steps towards common targets, uniting the industry's diversity for a stronger effort on greening the built environment in Singapore – the choice is not "if" but "when" to take the first steps in establishing these partnerships.
The whitepaper can be accessed at building.danfoss.com after its official launch.