Broaden your horizons with us at Water Philippines 2023 exhibition to discuss the best solutions for your projects. Come see for yourself game-changing technologies that increases energy efficiency of your desalination system.​
​
Catch our very own Danfoss expert, Vijay who will also share about Desalination Plant Design on 24 March, Friday at 11.30am at Hall 4, Seminar Room 2. 
Date:   22 – 24 March 2023
​
Venue: Booth P30 | : SMX Convention Center, Pasay City
​
Time:    22 March, Wed: 10:00 am – 5:30 pm ​
               23 March, Thu: 10:00 am – 5:30 pm ​
               24 March, Fri: 10:00 am – 4:00 pm ​
​
 ​
Pre-register below for a welcome gift* when you visit Danfoss booth. ​
​*Gifts are subject to organizer's discretion while stocks lasts​.
Pre-Register Here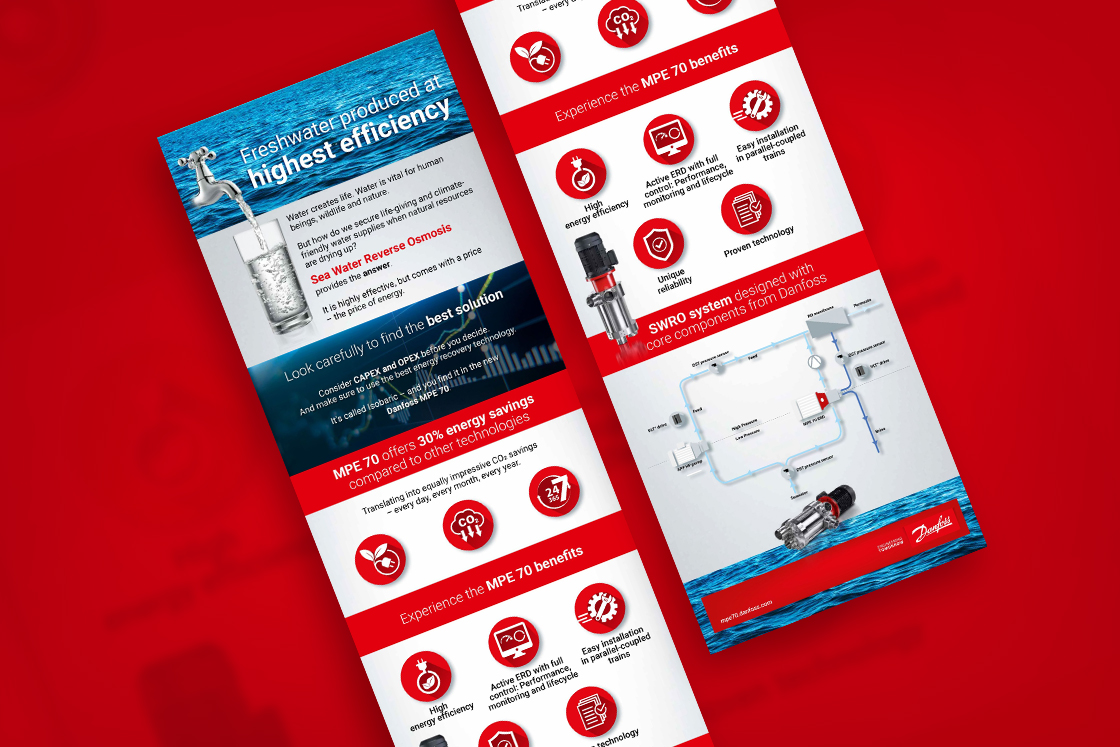 Fresh water at highest efficiency
The isobaric energy recovery technology offers the best and most efficient result
High-pressure pumps for reverse osmosis applications
With Danfoss high-pressure axial piston pumps tailored to Sea Water Reverse osmosis (SWRO) applications you will get one of the most reliable and sustainable pumps for desalination. The APP pumps can be used in almost any SWRO application – land-based, offshore or marine. Mounted in containers or trains, the APP pumps can contain several pumps in parallel to secure uninterrupted and sufficient supply at any time.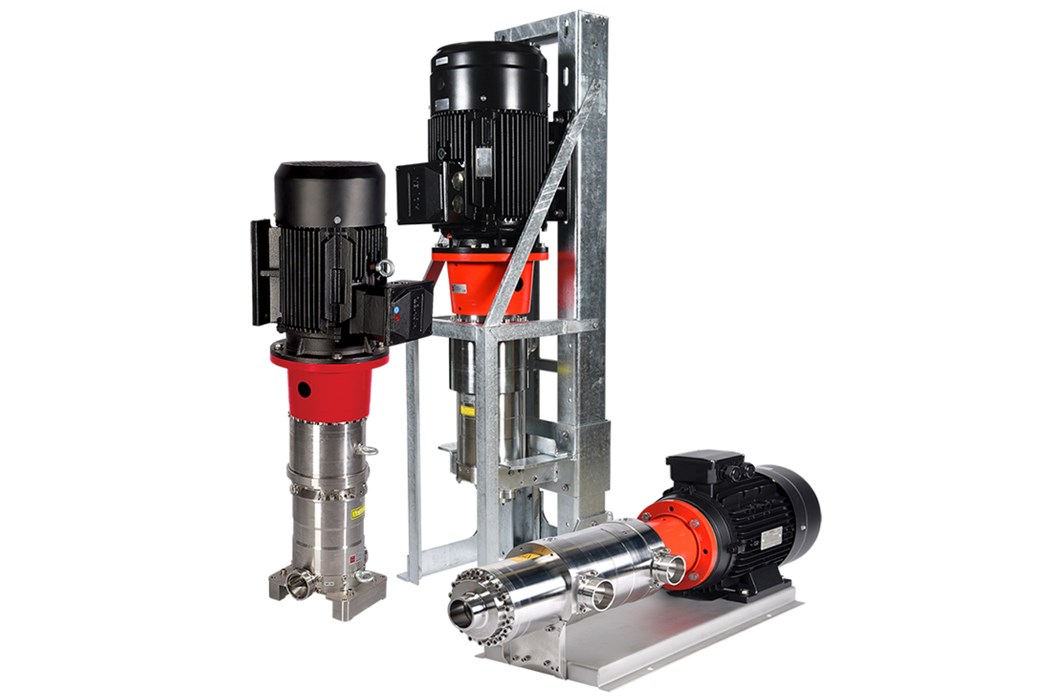 Energy Recovery Devices for small to medium SWRO applications
The 3-in-1 Energy Recovery Device (ERD) optimized for sea water reverse osmosis applications. With iSave you get pressure exchanger, booster pump and motor integrated into one compact unit for high efficiency and short pay-back time.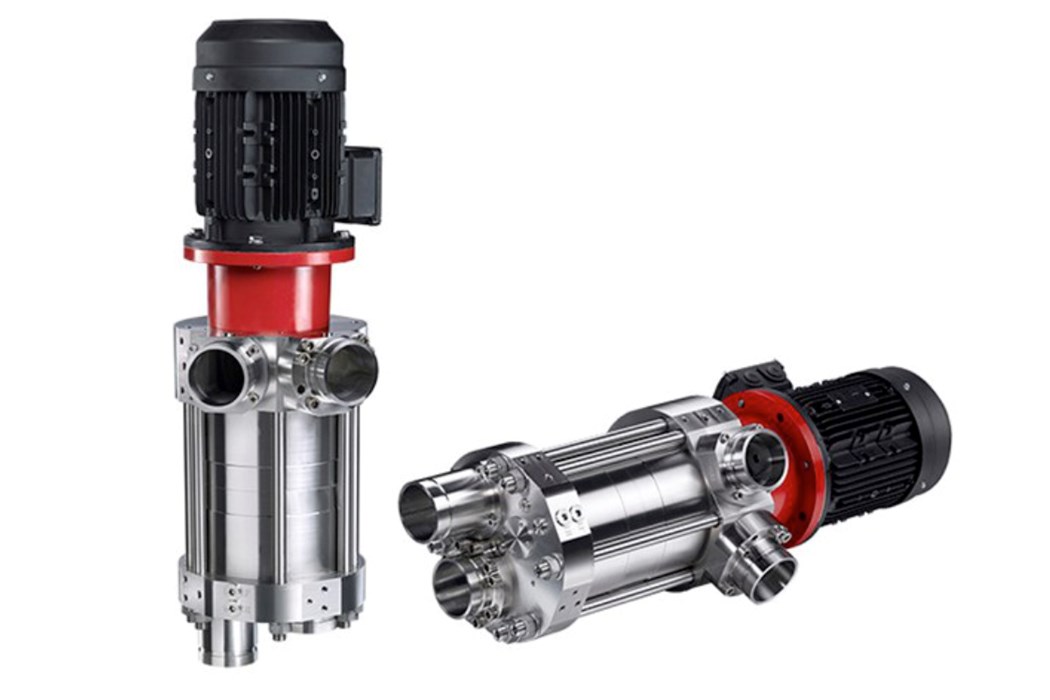 Energy recovery device for medium to large SWRO applications
Integrating a low-voltage motor with an isobaric energy recovery device, the MPE 70 is the world's first active ERD designed for medium and large SWRO plants.
Documents

| Type | Name | Language | Valid for | Updated | Download | File type |
| --- | --- | --- | --- | --- | --- | --- |
| Data sheet | Data sheet APP 53-86 pumps | Spanish, Castilian | Multiple | 01 Feb, 2017 | 1.3 MB | .pdf |
| Data sheet | Data sheet APP 53-86 pumps | English | Multiple | 09 Oct, 2018 | 1.4 MB | .pdf |
| Data sheet | Data sheet APP 53-86 pumps | English | Multiple | 01 Aug, 2015 | 1.3 MB | .pdf |
| Data sheet | Data sheet APP 53-92 pumps | English | Multiple | 21 May, 2019 | 2.2 MB | .pdf |
| Data sheet | Data sheet APP 53-92 pumps | English | Multiple | 13 Mar, 2019 | 2.1 MB | .pdf |
| Data sheet | Data sheet APP 53-92 pumps | German | Multiple | 03 Dec, 2021 | 3.6 MB | .pdf |
| Data sheet | Data sheet APP 53-92 pumps | French | Multiple | 03 Dec, 2021 | 3.6 MB | .pdf |
| Data sheet | Data sheet APP 53-92 pumps | Spanish, Castilian | Multiple | 03 Dec, 2021 | 3.5 MB | .pdf |
| Data sheet | Data sheet APP 53-92 pumps | English | Multiple | 03 Dec, 2021 | 3.6 MB | .pdf |
| Data sheet | Data sheet APP 53-92 pumps | English | Multiple | 12 Apr, 2023 | 4.2 MB | .pdf |
| Data sheet | Data sheet APP 53-92 pumps | Spanish, Castilian | Multiple | 20 Jun, 2019 | 2.2 MB | .pdf |
| Design guide | Membrane cleaning of the RO-system with iSave ERD | German | Multiple | 01 Jan, 2013 | 454.6 KB | .pdf |
| Design guide | Membrane cleaning of the RO-system with iSave ERD | English | Multiple | 11 Jan, 2018 | 420.3 KB | .pdf |
| Brochure | MPE 70 - new active ERD | Chinese (CN) | China | 25 Jan, 2023 | 1.6 MB | .pdf |
| Brochure | MPE 70 - new active ERD | English | Multiple | 25 Jan, 2023 | 1.6 MB | .pdf |