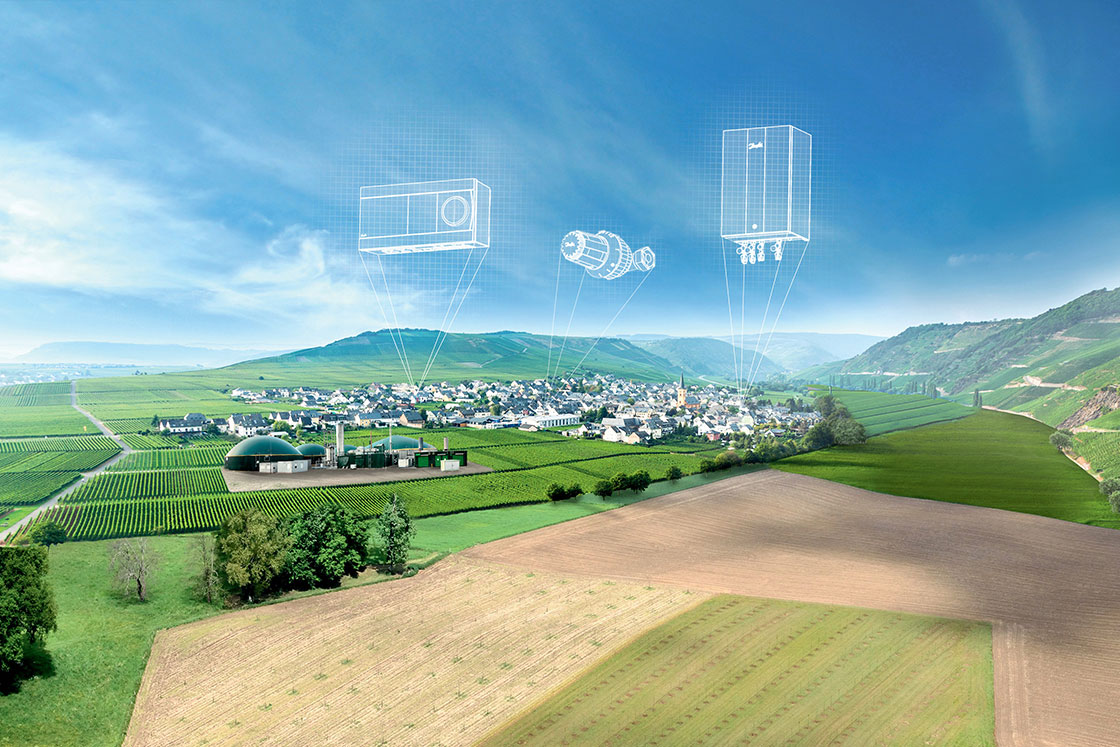 The small village Großbardorf in Germany generates electrical energy from photovoltaic (PV) solar panels, as well as from a biogas co-generation plant and sells the surplus power. Thanks to Danfoss technology, waste heat from the power plant can be optimally used for heating and hot water.
Großbardorf in Lower Franconia shows how small communities can achieve great things. The village of 950 inhabitants has its own biogas plant, which is operated by farmers based in the region. Electrical energy is generated in a connected combined heat and power (CHP) plant. Together with the electricity from a large photovoltaic system, the village generates four times the energy it consumes itself, and can sell the excess energy.
Waste heat from the combined production of heat and power by the biogas co-generation plant is stored in a 6 km long local heating network and heats the school, town hall, nursery, church, presbytery and more than 110 private households in an environmentally-friendly way. Danfoss technology is used to deliver the thermal energy from the heating network to the individual customers. 150 Danfoss substations are interconnected and ensure optimal and efficient heat distribution – with energy savings of up to 15%. 
Danfoss thereby enables greater energy efficiency, resulting in lower CO2 emissions – and customers can enjoy a more comfortable living environment as well as lower costs.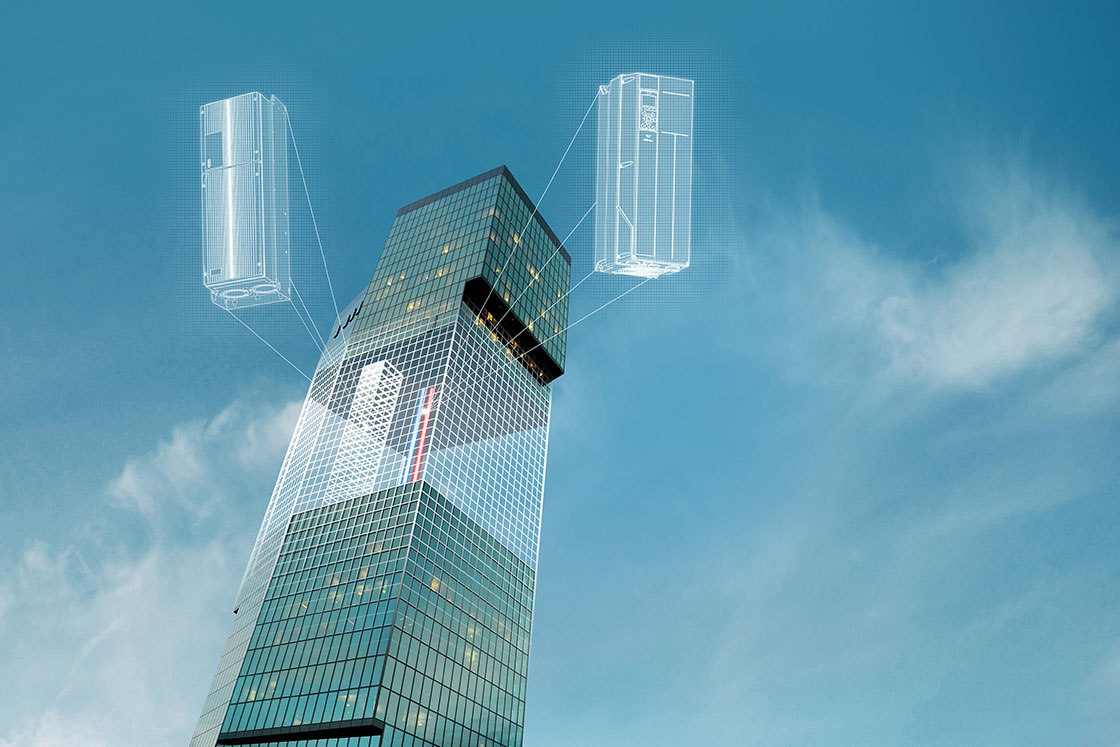 Engineering the world of Tomorrow
Danfoss engineers advanced technologies that enable us to build a better, smarter and more efficient tomorrow. In the world's growing cities, we ensure the supply of fresh food and optimal comfort in our homes and offices, while meeting the need for energy efficient infrastructure, connected systems and integrated renewable energy.
Our solutions are used in areas such as refrigeration, air conditioning, heating, motor control and mobile machinery.
Our innovative engineering dates back to 1933 and today Danfoss holds market-leading positions, employing more than 26,000 and serving customers in more than 100 countries. We are privately held by the founding family.