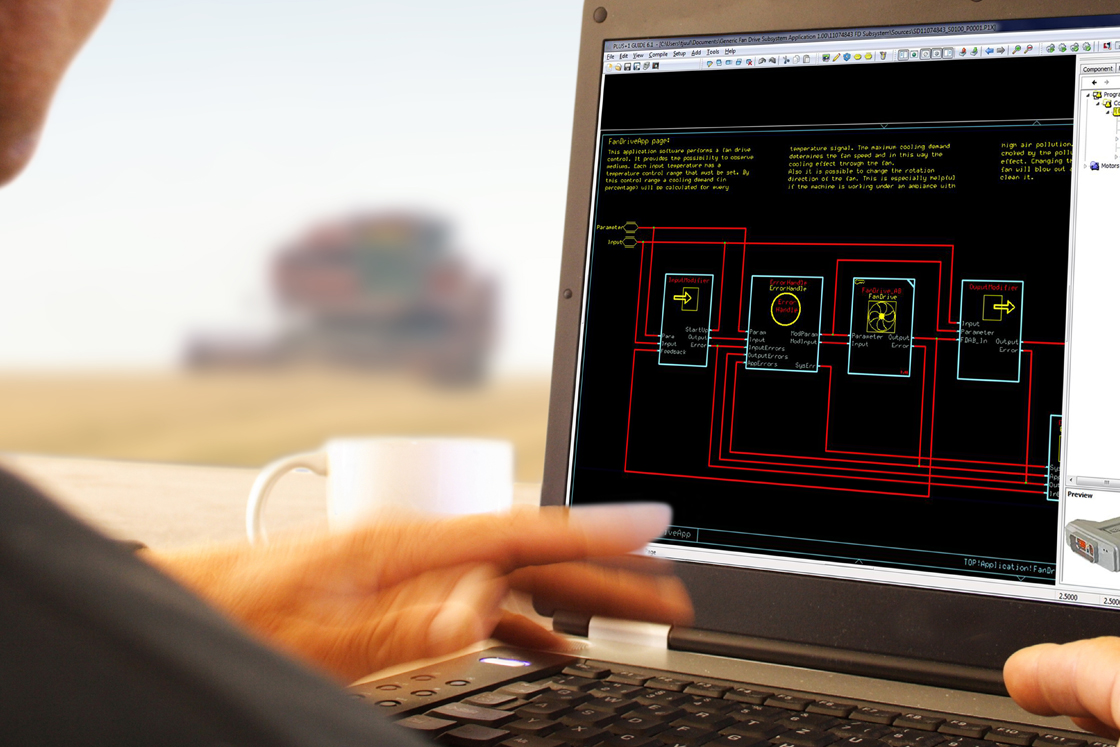 Accelerate your development
PLUS+1® GUIDE is your gateway to the Danfoss world of advanced mobile machine control. This easy to learn platform lets you leverage our engineering expertise through PLUS+1® Compliance Blocks and PLUS+1® Function Block Libraries. The PLUS+1® Platform will help you go faster and differentiate your vehicle design as you accelerate your development.
Get off to the best start
Free online training course and support resources
Download files for PLUS+1® programmable and PLUS+1® Compliant hardware
Order a PLUS+1® starter kit to get going with PLUS+1® GUIDE programming
Download and install a free PLUS+1® GUIDE and Service Tool Express and Trial license from the license manager Tools menu. With the Express license, you will receive a 90-day trial to experience the complete offering of tools and software libraries. After 90 days, you can continue using the basic features of PLUS+1® GUIDE with the Express license or purchase a Professional license.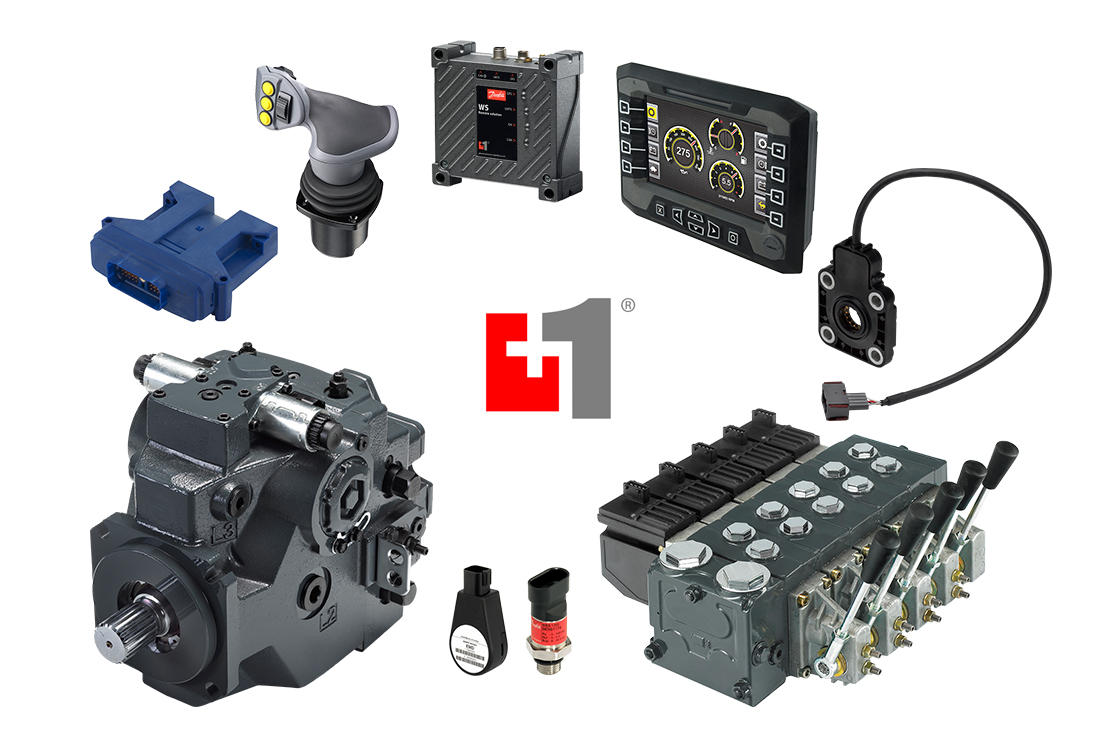 PLUS+1® programmable and compliant hardware
Maximized machine productivity − PLUS+1® programmable and compliant hardware secures simple integration in optimized systems.
| Type | Name | Language | Updated | Download | File type |
| --- | --- | --- | --- | --- | --- |
| Data sheet - AI | PLUS 1 GUIDE Data Sheet | Chinese (CN) | 22 Mar, 2018 | 461.2 KB | .pdf |
| Operating guide - AQ | PLUS+1 GUIDE Software User Manual | English | 15 May, 2018 | 52.3 MB | .pdf |
| Data sheet - AI | PLUS+1® GUIDE (Graphical User Integrated Development Environment) Data Sheet | Japanese | 22 Mar, 2018 | 230.5 KB | .pdf |
| Data sheet - AI | PLUS+1® GUIDE Data Sheet | English | 22 Mar, 2018 | 636.8 KB | .pdf |
| Operating guide - AQ | PLUS1 GUIDE User Manual | Japanese | 22 Mar, 2018 | 12.9 MB | .pdf |