Quality and technical expertise
You can count on Danfoss quality and technical expertise when it comes to software services, support and training.
Develop your own systems with PLUS+1® GUIDE. Contact your Danfoss representative to learn more about partnering with Danfoss for application software services.
Features
TÜV certified development process
Mobile machine industry experts
Rigorous automated test procedures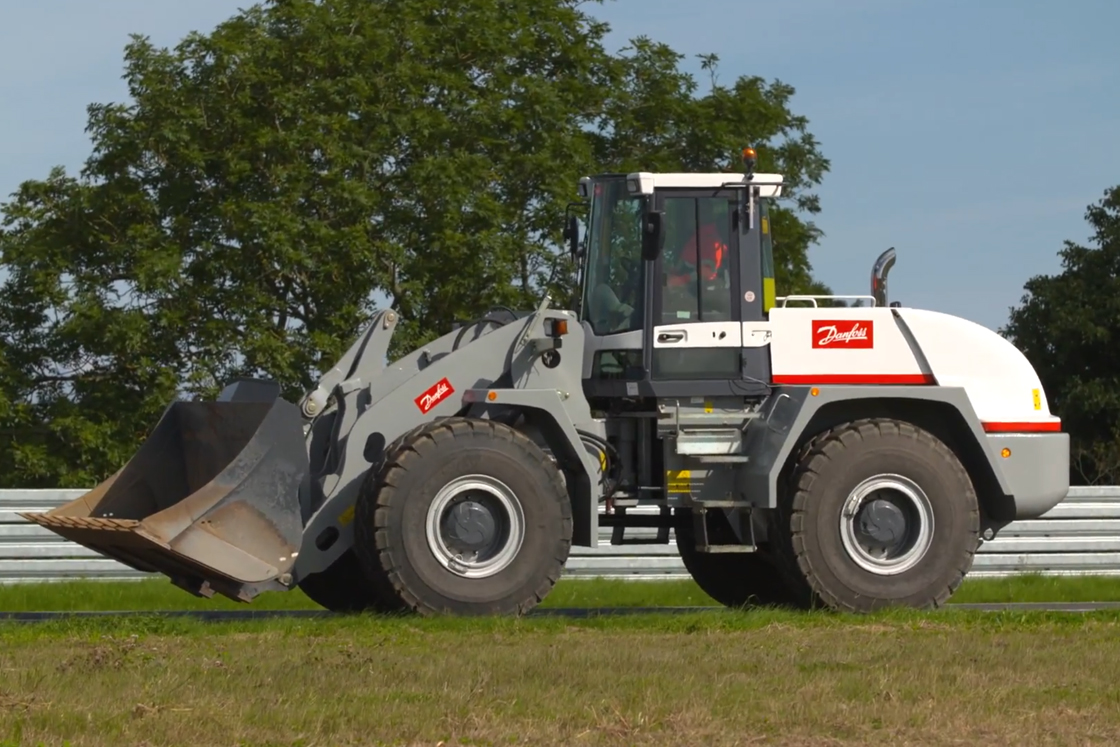 Wheel loader solutions
Work with Danfoss and experience wheel loader design in a new way. Let's build the customized solutions your customers demand.
| Type | Name | Language | Valid for | Updated | Download | File type |
| --- | --- | --- | --- | --- | --- | --- |
| Data sheet | Automotive on PLUS+1® Application Data Sheet | English | United States | 11 Dec, 2018 | 1.3 MB | .pdf |
| Operating guide | Generic Dual Path Application Block User Manual | English | United States | 07 Dec, 2017 | 1.0 MB | .pdf |
| Operating guide | Generic Dual Path Subsystem Application Service Tool User Manual | English | United States | 14 Aug, 2019 | 8.5 MB | .pdf |
| Data sheet | Generic Dual Path Subsystem Application Software Data Sheet | English | United States | 14 Aug, 2019 | 433.3 KB | .pdf |
| Application guide | Generic Dual Path Subsystem Application System Description | English | United States | 14 Aug, 2019 | 2.8 MB | .pdf |
| Operating guide | Generic Dual Path Subsystem Application User Manual | English | United States | 07 Dec, 2017 | 16.6 MB | .pdf |
| User guide | H1 Automotive Control for Single Axial Piston Pumps Technical Information | English | United States | 18 Mar, 2018 | 2.9 MB | .pdf |
| User guide | H1 Automotive Control for Single Axial Piston Pumps Technical Information | Chinese (CN) | Multiple | 17 Apr, 2019 | 3.2 MB | .pdf |
| User guide | H1 Automotive on PLUS+1® for MC024-24 Technical Information | English | Multiple | 11 Dec, 2017 | 6.8 MB | .pdf |
| Data sheet | H1P 210 250 Single Axial Piston Pump Data Sheet | English | Multiple | 18 Jun, 2019 | 6.1 MB | .pdf |