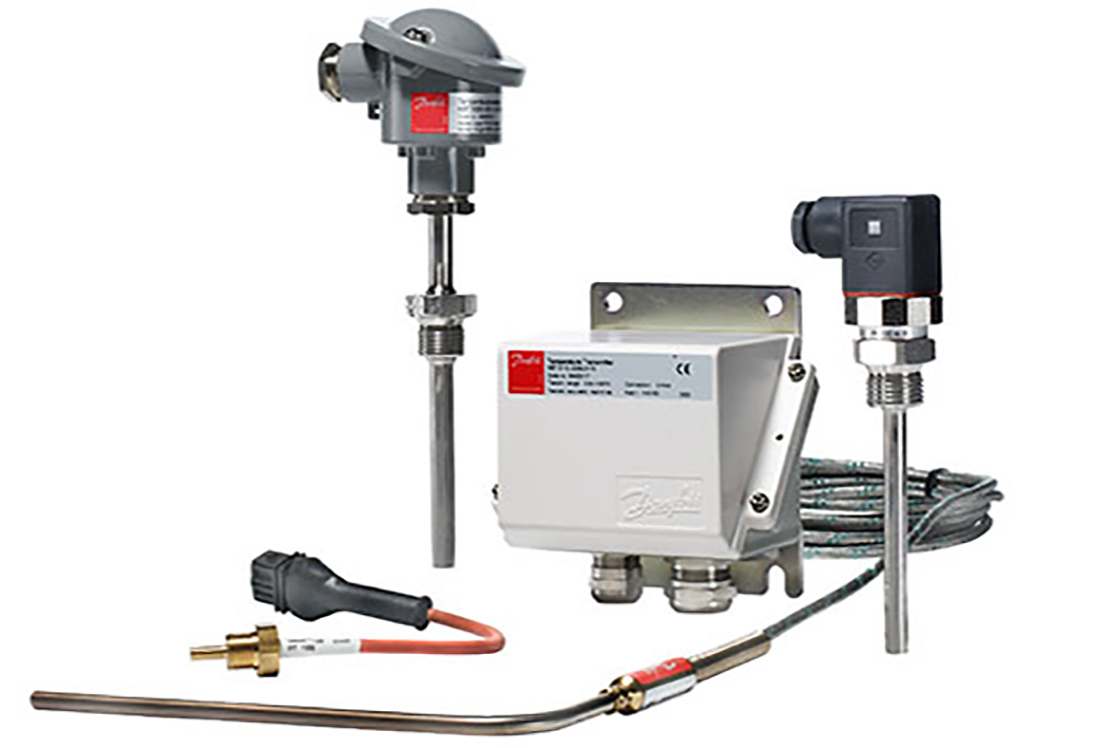 Reliable temperature monitoring for air compressors
From very small units for medical use to very large industrial compressors operating in the kilowatt power band, the air compressor industry covers a huge range of equipment. Equally varied are the fundamental compressor technologies used. Danfoss Industrial Automation supports everything from small, self-contained units operated at the site of use to large, centralized air compressor units mounted on trucks.
Our robust and thoroughly proven temperature sensors guarantee safe, reliable and energy efficient performance across applications.
MBT 153, cable-type temperature sensor

The MBT 153 is a heavy-duty temperature sensor that can be used for controlling cooling water and ventilation systems within general industry and marine applications. This temperature sensor is based on a standardized Pt100 or Pt1000 element, which gives a reliable and accurate measurement.

MBT 3560, temperature sensor with built-in transmitter

With MBT 3560 we have combined the technology of our standard temperature sensors and the electrical connections from the MBS pressure transmitters with a new developed electronics which has resulted in a compact temperature sensor with a built-in transmitter.