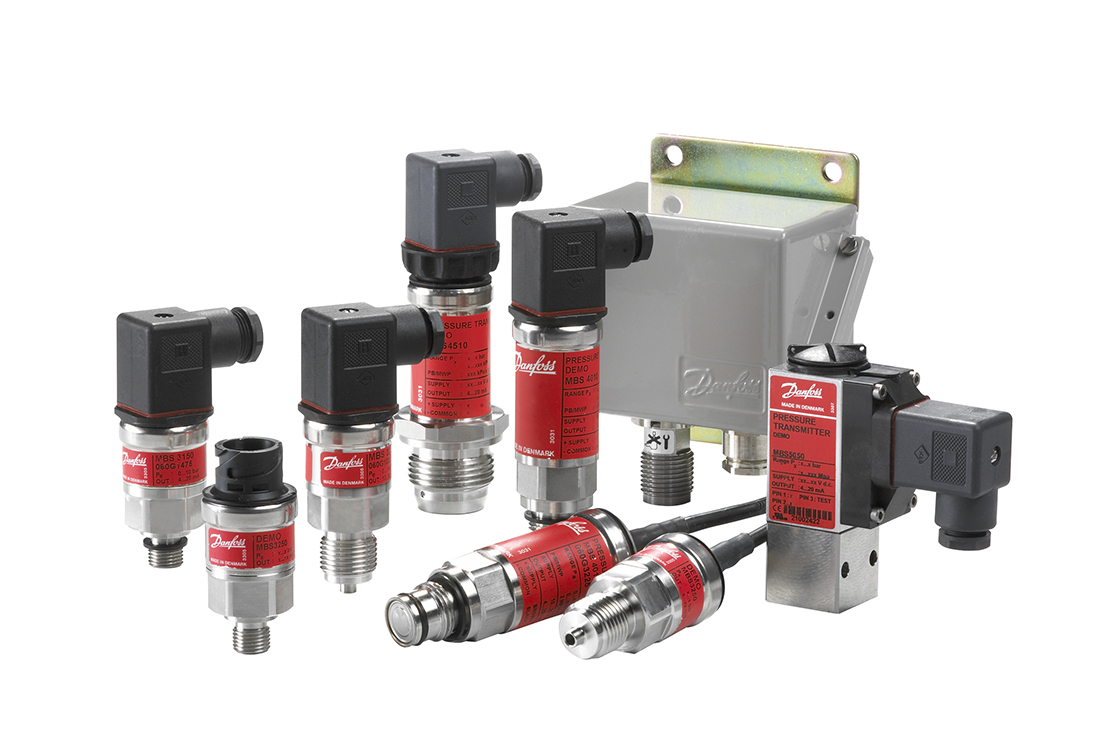 Reliable pressure monitoring for water applications
The global need for clean water is enormous and on the rise, calling for a dedicated common effort to control the water cycle. Danfoss is well prepared to contribute to such endeavors. To us, the pump is the key to controlling the water cycle - from intake to effluent. Consequently, we have developed a range of sensors and switches for pumps, tailored for the most common applications in the water industry.
Our robust and thoroughly proven pressure transmitters guarantee safe, reliable and energy efficient performance across applications.
MBS 1900, pressure transmitter for air and water applications

The pressure transmitter MBS 1900 is designed for use in air and water applications like booster pumps and air compressors. The flexible pressure transmitter program covers different output signals, absolute and gauge (relative) versions, measuring ranges from 0-4 bar to 0-25 bar and a wide range of pressure and electrical connections. Enclosure material is stainless steel AISI 316L.

MBS 3000 series, compact pressure transmitters

The compact pressure transmitter MBS 3000 is designed for use in almost all industrial applications, and offers a reliable pressure measurement, even under harsh environmental conditions.
The flexible pressure transmitter programme covers all standard output signals.