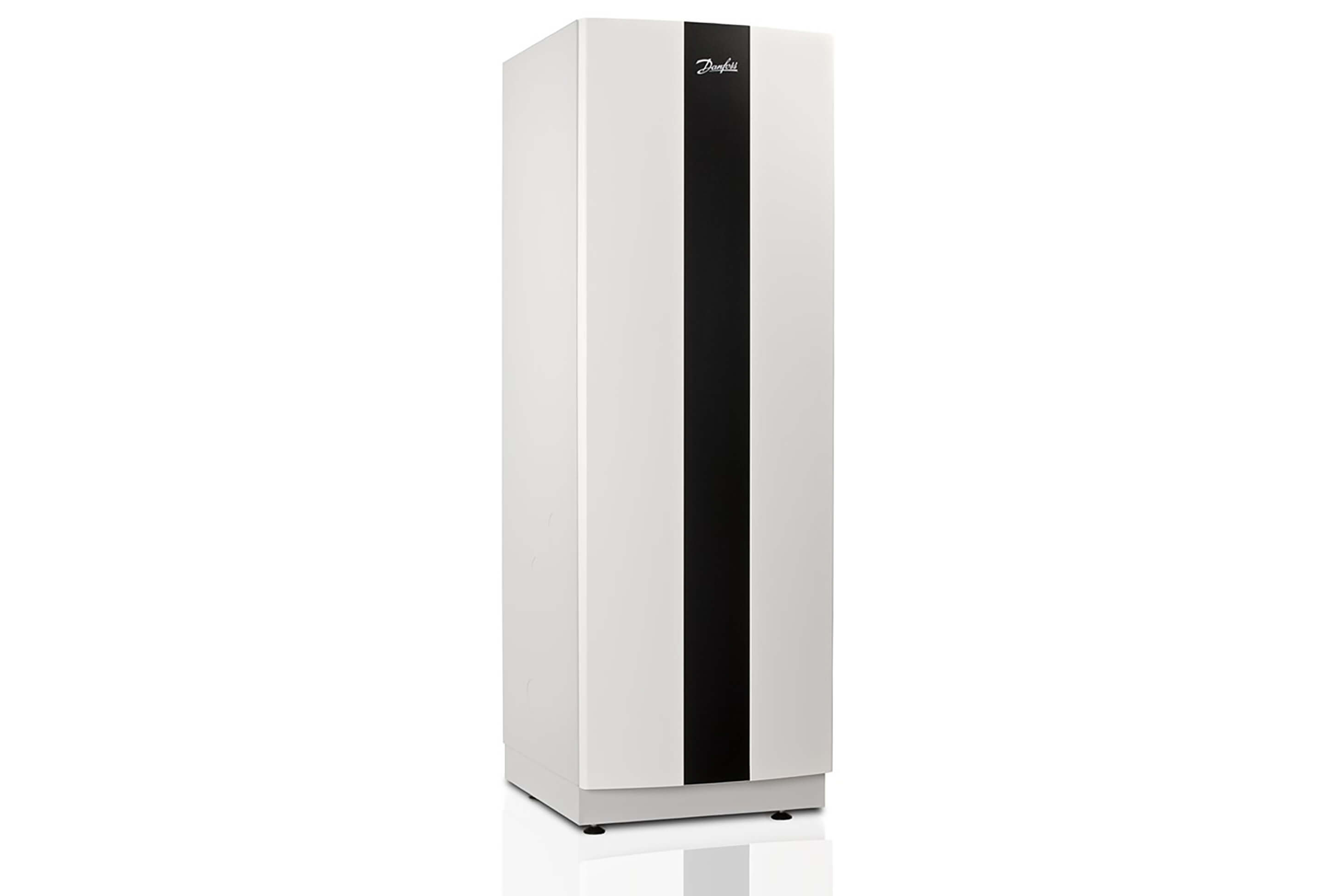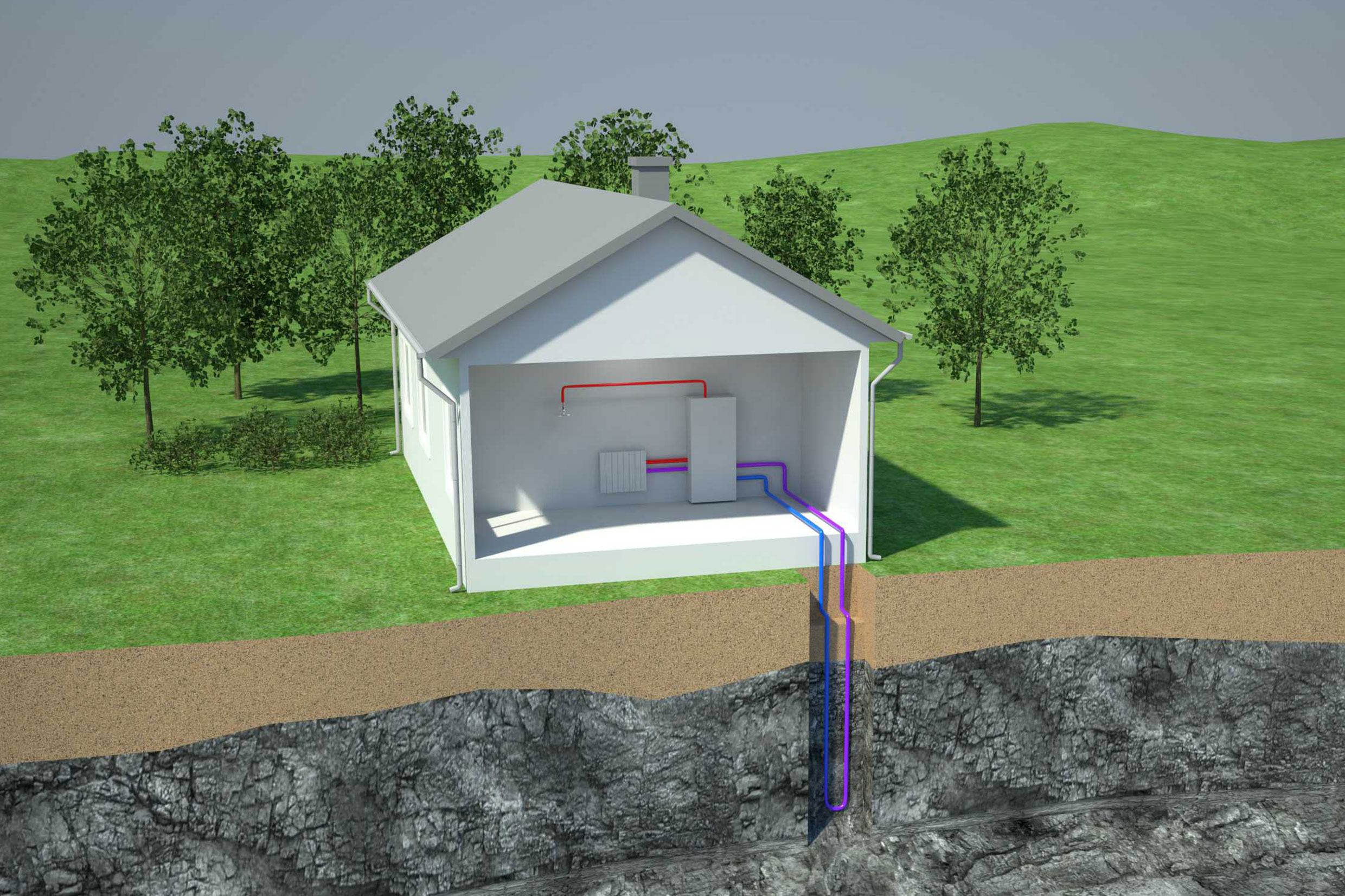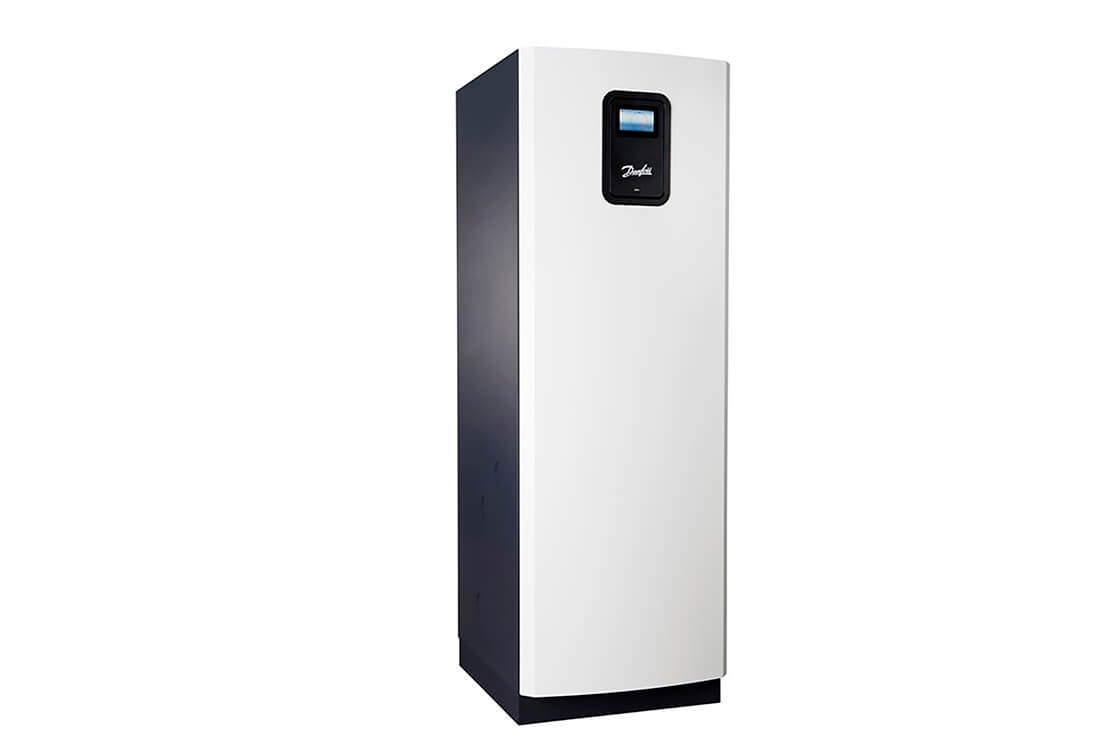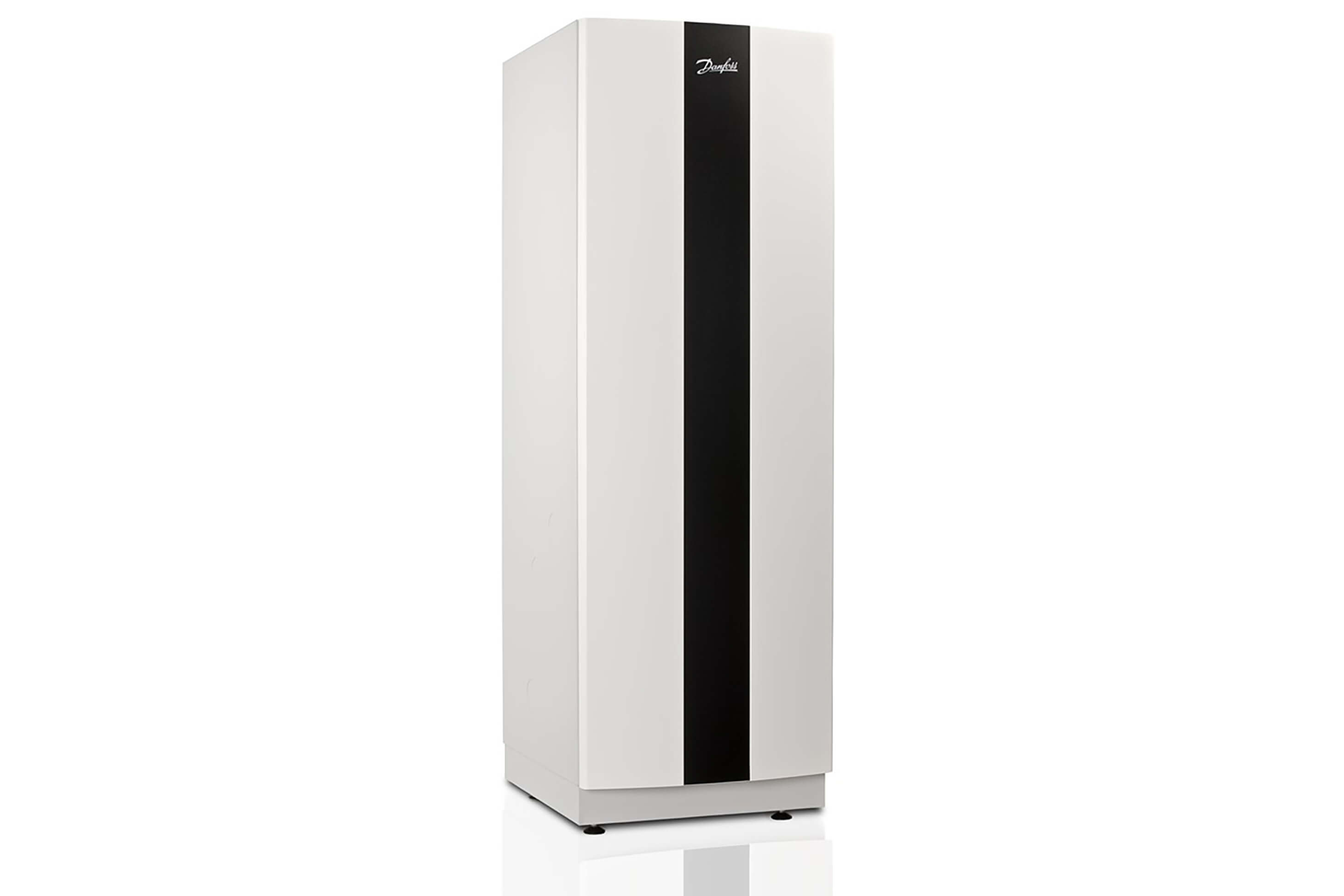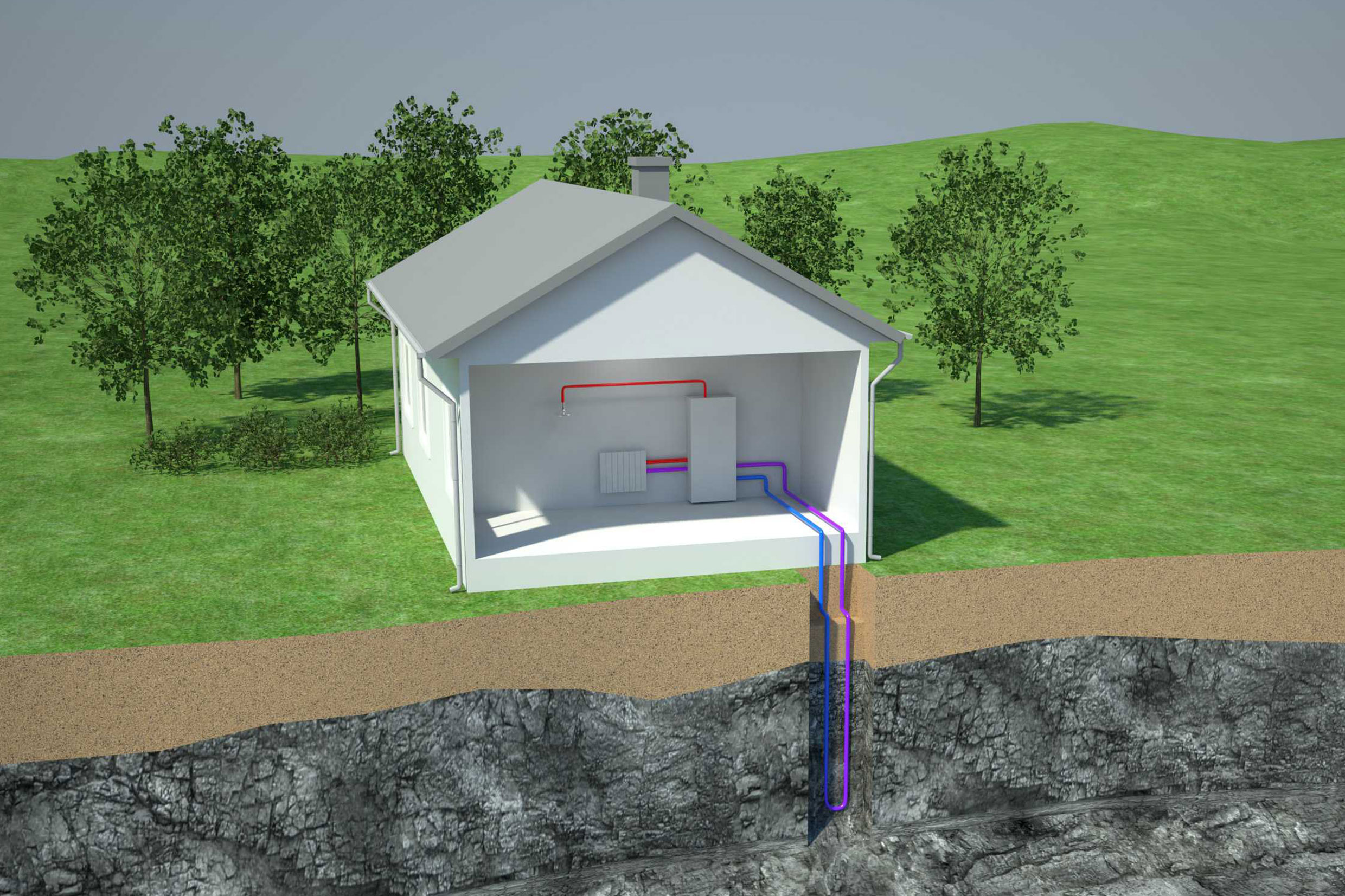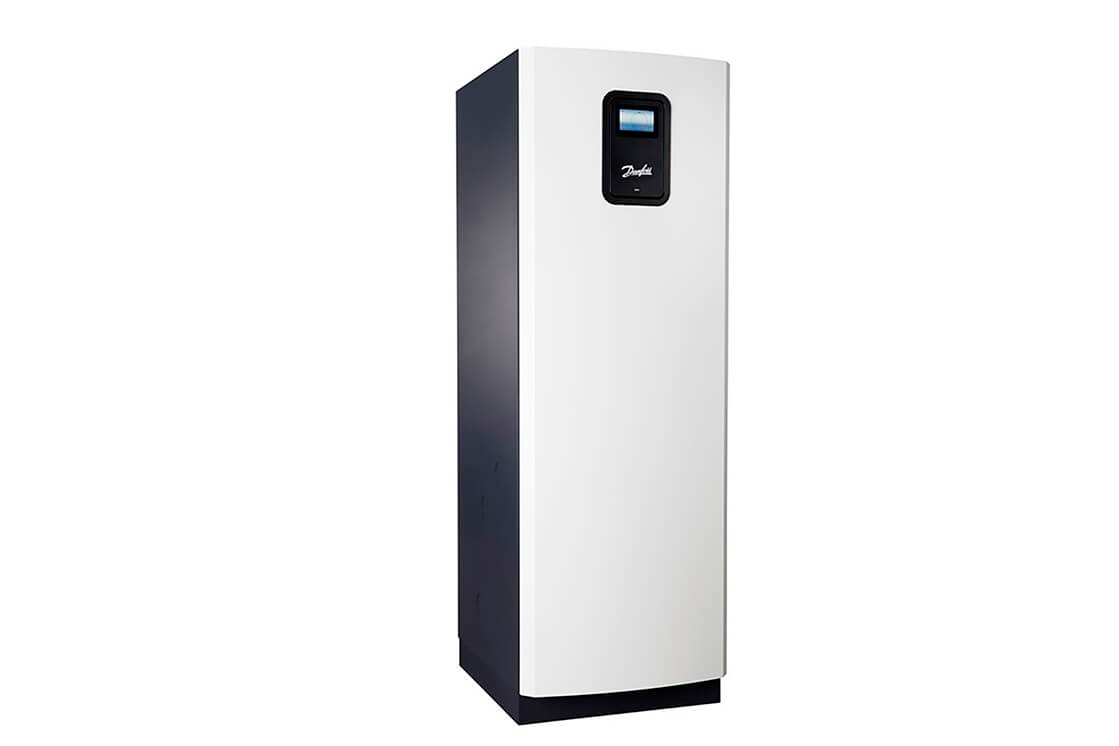 Ground source heat pumps utilize energy in the earth, surrounding a property to provide a heating, cooling and hot water solutions. Danfoss has been manufacturing ground source heat pumps since 1973, ensuring maximum performance and functionality.
Danfoss has developed a number of technologies such as inverter, TWS (tap water stratification), HGW (hot gas water heater) and Opti (variable speed circulation pumps), to contribute to increased seasonal performance, comfort and reliability.
Features and benefits
Little space required for installation
Minimal impact on the plot
Allows passive or active cooling

How heat pumps works?
Heat pumps are able to produce more energy than they consume by using the conventional refrigeration cycle to absorb heat from the environment and raise it to a suitable level for heating.
Minimum energy consumption

All Danfoss heat pumps have been designed to produce heating. The incorporate high quality components, refrigerant circuit and control system that are designed to ensure on of the best seasonal performances on the market. The controller in a Danfoss heat pump is designed specifically for the purpose of controlling a heat pump. Opti technology and control strategy enables the highest possible heating comfort at the lowest possible running cost.


Hot water comfort - like no other!
The new patented HGW (Hot Gas Water heater) technology increases the annual efficiency of the hot water production by about 20%. Domestic hot water can be produced simultaneously with the heat production, providing plenty of hot water during heating season at a very low cost. The integrated TWS (tap water stratification) technology provides 15% more hot water than conventional water heaters. The large surface area and orientation of the TWS coil ensure a plentiful supply of hot water.


Trouble-free ready to install

Ready to run delivery, heat pumps including adequately sized filter-ball, filling device and flexible hoses, all in the right quality. Heat pump prepared for cooling functionality so no further control devices are needed to run either passive or active cooling. Heat pumps delivered as a complete heating system, e.g. circulation pumps, auxiliary heater, soft starter, control unit all included in the heat pump - tested and approved to meet the high quality requirements.


Low-cost air conditioning

Enjoy low-cost air conditioning in warm months. A Danfoss heat pump is able to provide a comfortable indoor climate all year round. Heat is produced during the cold seasons, and you can choose to have cooling during the warmer months. With all ground source heat pumps it is possible to cool the building. Passive cooling only uses the power of the ground collector circulation pump (around 200 Watts) to effectively create a comfortable indoor climate. Should extra cooling be required, Active cooling can be used. Active cooling uses the compressor to lower the temperature of the coolant. A combined heating cooling system can be more efficient than alternative systems on the market that use separate cooling units.
Danfoss Online

The Danfoss Online app enables you to check that your heating system is working properly, reduce the temperature when you are on holiday, or receive a notification if anything unexpected comes up. Our online system provides installers with comprehensive diagnostics data and also enables them to respond promptly to notifications or access a live feed on system performance. The Danfoss Online app is available for both Android and iPhone.