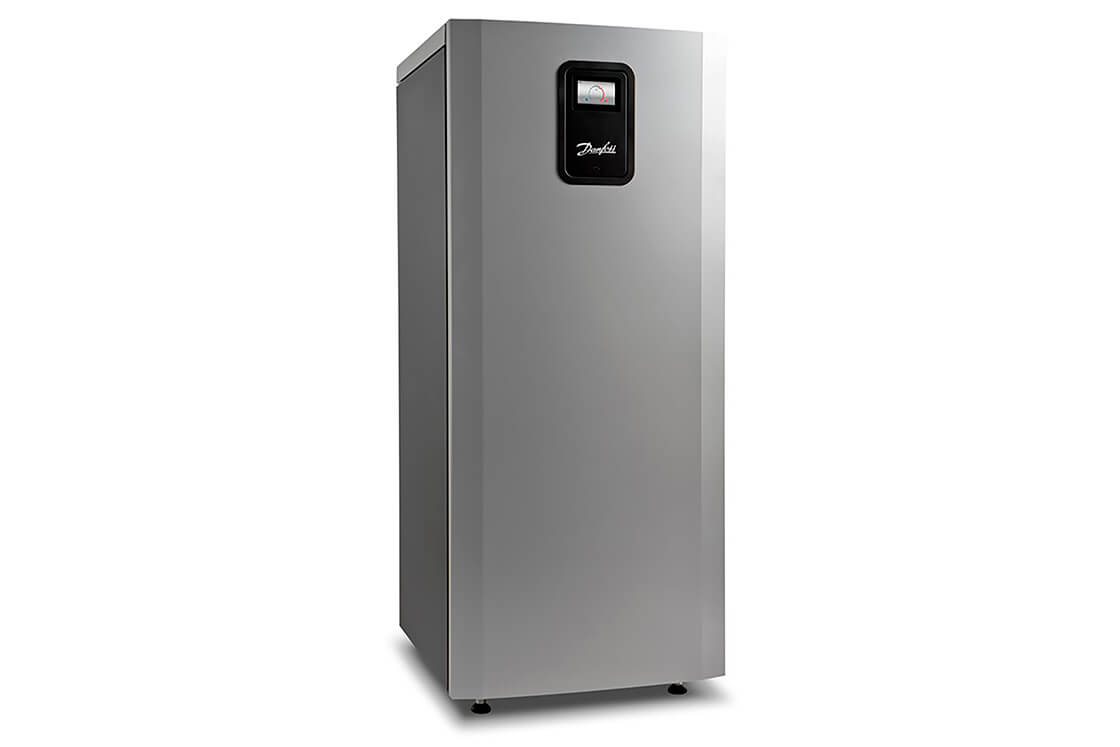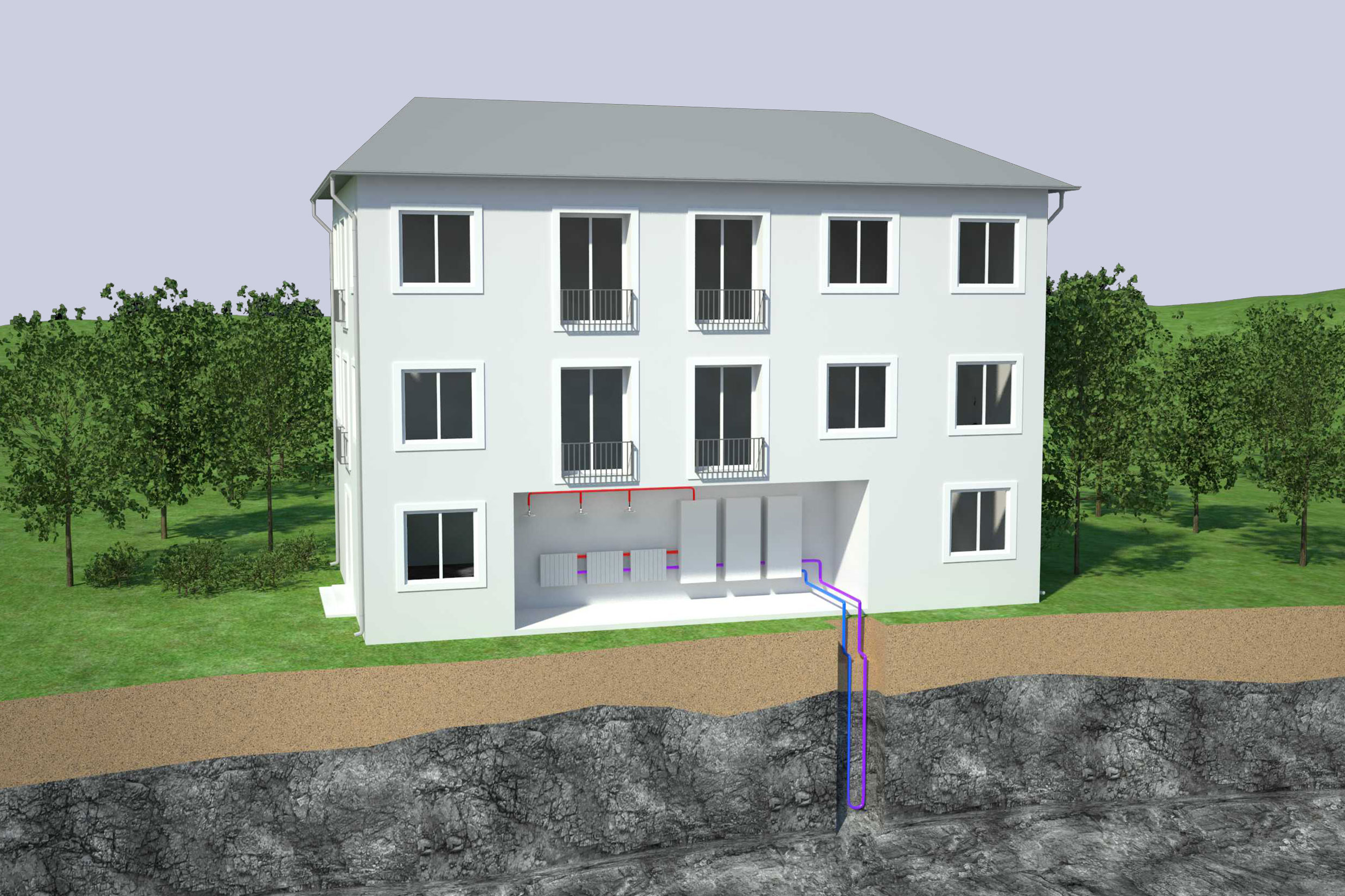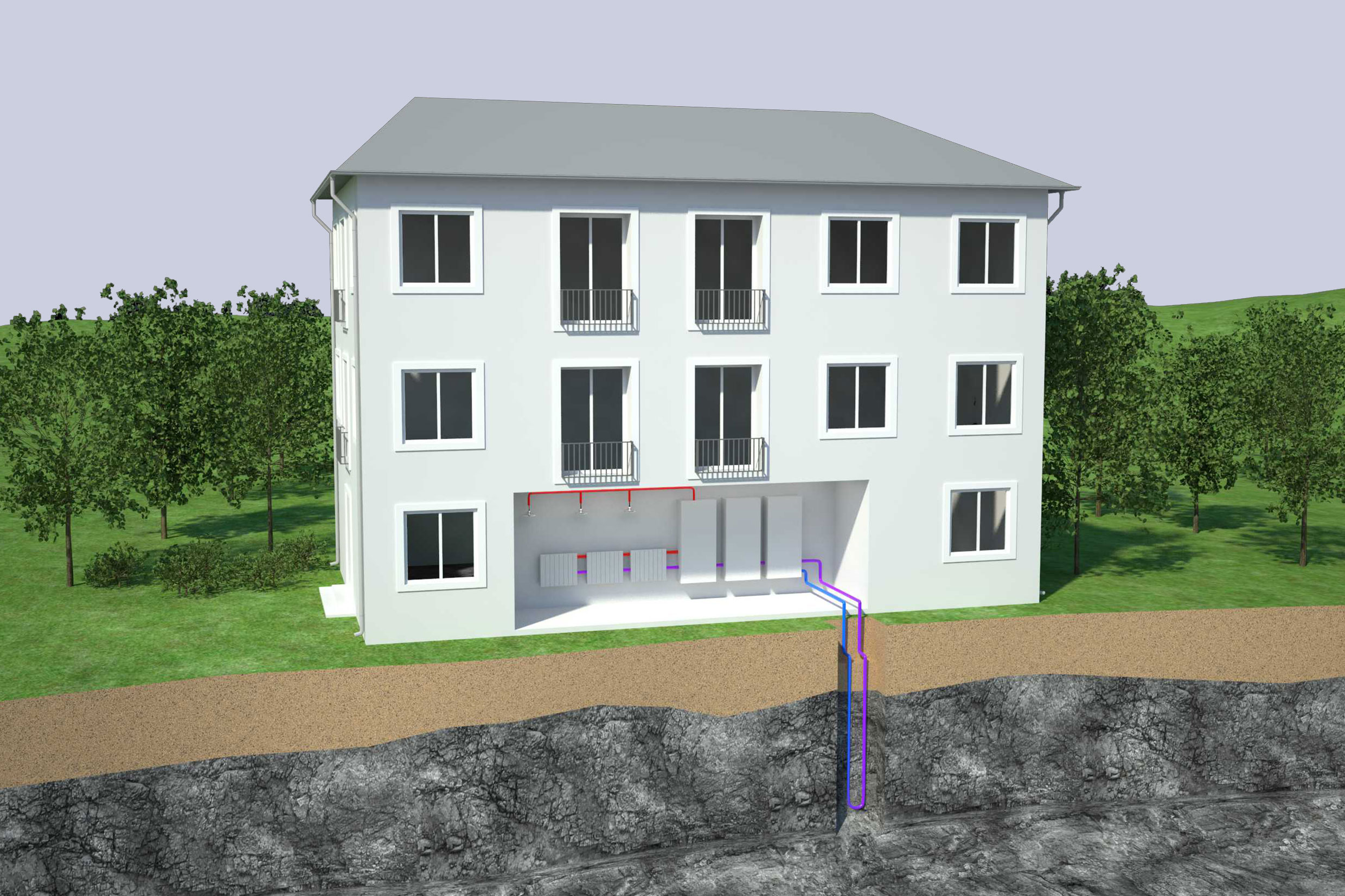 Danfoss' commercial heat pump has vast experience in developing and manufacturing large-capacity heat pumps for various building types - office buildings, apartment buildings, schools, retail premises, sports arena as well production and storage facilities.
Danfoss' commercial heat pumps produce heating, domestic hot water and comfort cooling for different parts of the building. The output varies from 10 kW up to 1408 kW (cascade coupling). Heating costs are reduced and a short payback time is enabled.
Features and benefits
Cost of ownership is dramatically reduced for the lifetime of the system compared to other suppliers, and we are dedicated to giving you the biggest savings.
Complete solutions and relevant services that can be customized to fit your individual needs.
Online remote control and building management system.

Scania workshop powered by Danfoss heat pumps
See how Danfoss heat pump has improved customer comfort and lowered costs for Scania repair and maintenance workshop.
High seasonal performance with inverter technology

By continuously adjusting the heat pump's output to current demand, inverter technology enables the heat pump to supply 100% of your energy requirements. This in turn means that the user does not have to pay for any auxiliary heating. Inverters can combine large heating demand in winter and smaller hot water demand during summer, without the need for large hot water tanks. In addition, inverter technology is more friendly for power grid soft start and lower starting current.
Performance intelligently controlled 
The new controller in the DHP-M heat pump boasts a color touchscreen display and user-friendly icons that are easy to understand. The controller coordinates and controls the heating system. Danfoss heat pumps work with complete precision to give your home the best possible indoor climate at the lowest possible cost. Our controller is very easy to use.
New features:
 - Menu and algorithms developed by Danfoss
 - New color touchscreen
 - User friendly, intuitive menu with icons and info-graphics
 - Full overview of temperatures from refrigerant circuit
 - Compressor "envelope" visualization
 - Heat curve with 7-point adjustment
 - Plug-and-play software update via USB slot
 - Ready for building management systems (BMS) via Modbus
 
Remarkable efficiency with simultaneous heating and cooling
Simultaneous heating and cooling enables you to reduce operating costs even more. To achieve this, multiple heat pumps are connected in parallel between hot and cold buffer tanks. The hot tanks connect to the heating zones and the cold tanks to the cooling zones. DHP-M then simply exchanges hot for cold, depending on the needs of the building. For example, as a hotel conference room is cooled down, the excess heat removed is re-used to produce hot water for the swimming pool or SPA.
Exceptional hot water production with hot gas technology

Danfoss has developed a unique patent-pending method of producing domestic hot water. At the same time as water is being heated for distribution through the building's heating system, domestic hot water is produced at very high temperature through an extra de-superheater. This means that during the part of the year when the building is heated, you get lots of hot water at a very low cost.
Danfoss Online 
The DHP-M can be equipped with Danfoss Online, a function that allows remote control and monitoring using a smartphone or computer. Our online system provides installers with comprehensive diagnostics data and also enables them to respond promptly to notifications or access a live feed on system performance. Online control and monitoring optimizes energy efficiency for property owners with buildings in different locations. The Danfoss Online app is available for both Android and iPhone.
Integration – ready for BMS
The advanced control system of this commercial heat pump constantly monitors all functions, providing you with a reassuring overview. DHP-M can communicate with other control systems (building management systems) via Modbus. It can also be controlled and monitored via a management system that gathers information on alarms, ventilation and other systems in the same building.