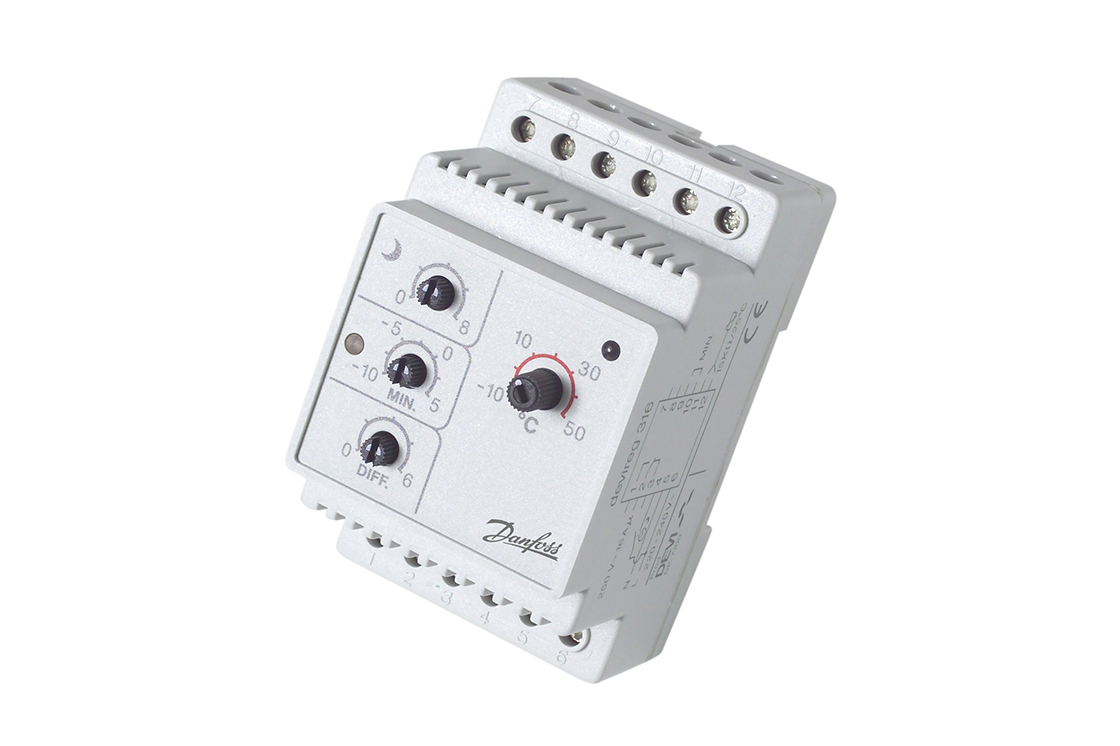 ECtemp 316
Danfoss thermostats for ice and snow melting are used for various outdoor purposes. With these thermostats you can easily control: 
ice and snow melting
roof gutter applications
frost protection
Ectemp control solutions are the key to the cost and energy efficiency of our systems.
All our controllers feature automatic temperature-based activation. If you choose the highly advanced ECtemp™ 850 intelligent controller you will also benefit from a humidity sensing function that ensures the system is only activated when it is actually needed, regardless of ambient temperature.
Completing the control product range, our optional high-performance sensors are designed to reduce long-term repair costs and system disruptions.
ECtemp 316 and 330 controllers are our cost-effective solutions for automatic temperature control, ensuring energy savings, high efficiency and long service life across the entire system.
ECtemp 850 intelligent controller has advanced 2-zone control for optimal power management:
Saves costs for extra power supply or multiple controllers
Increases efficiency in zones with different weather impacts – e.g., roofs and driveways
Humidity and temperature sensitive activation
Does not activate in cold but dry weather, saving energy and costs
Features and benefits
Available in multiple languages
Intelligent, digital sensors