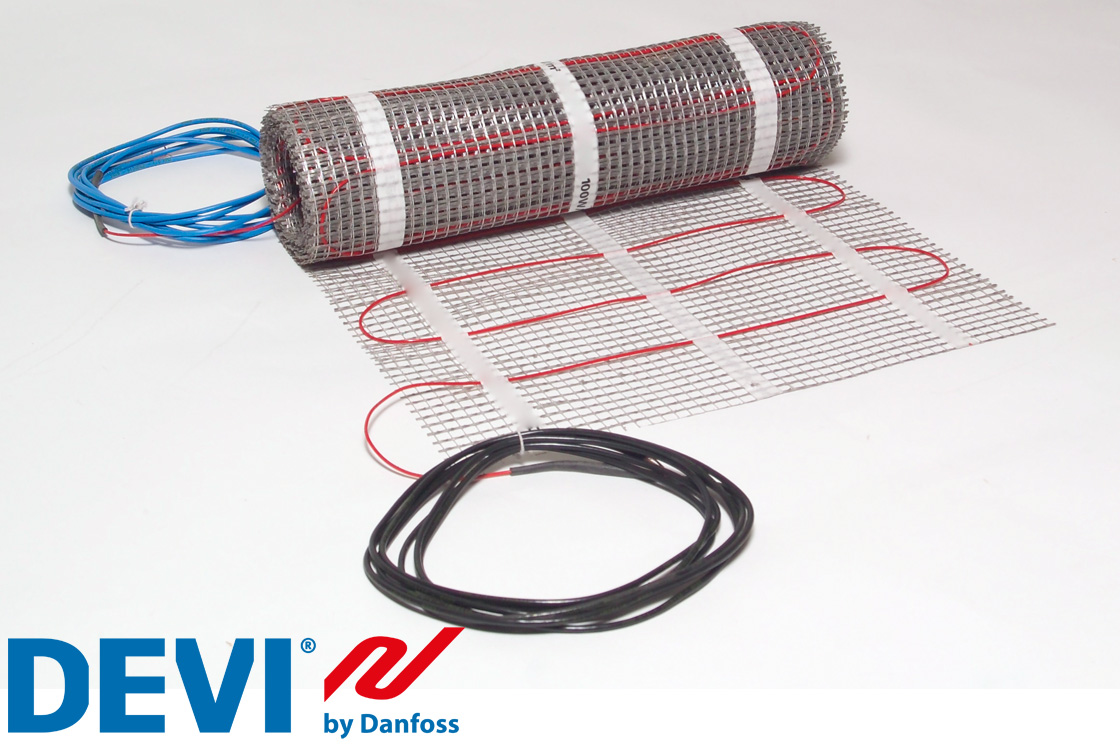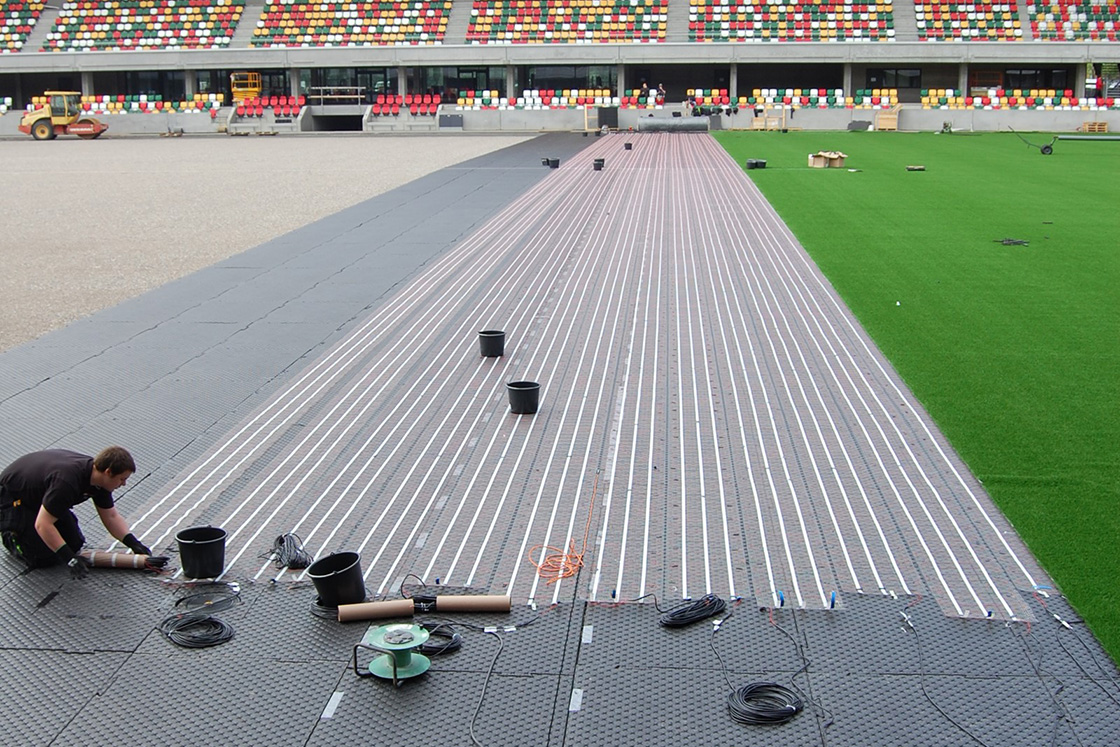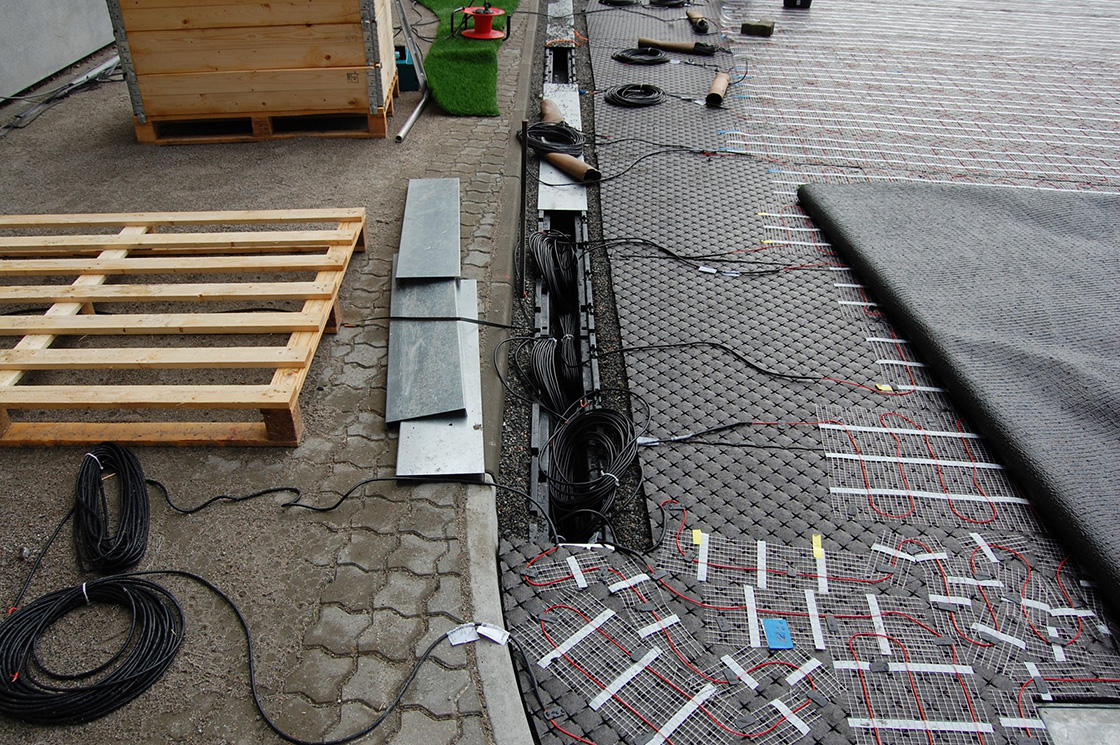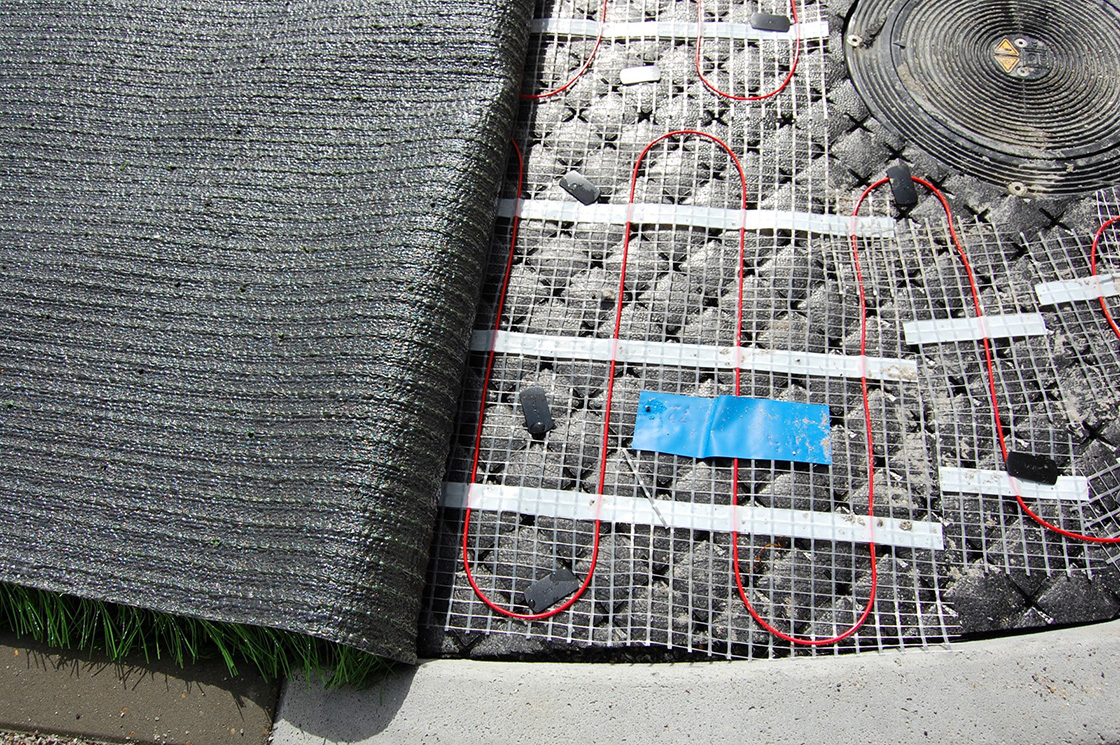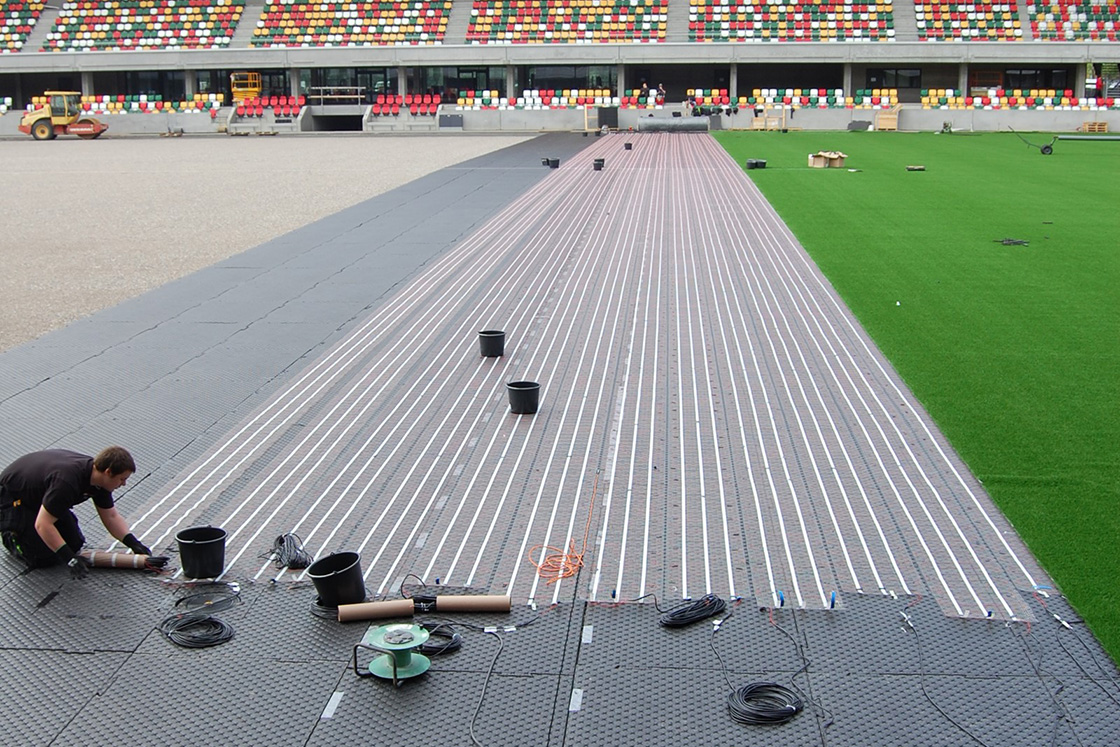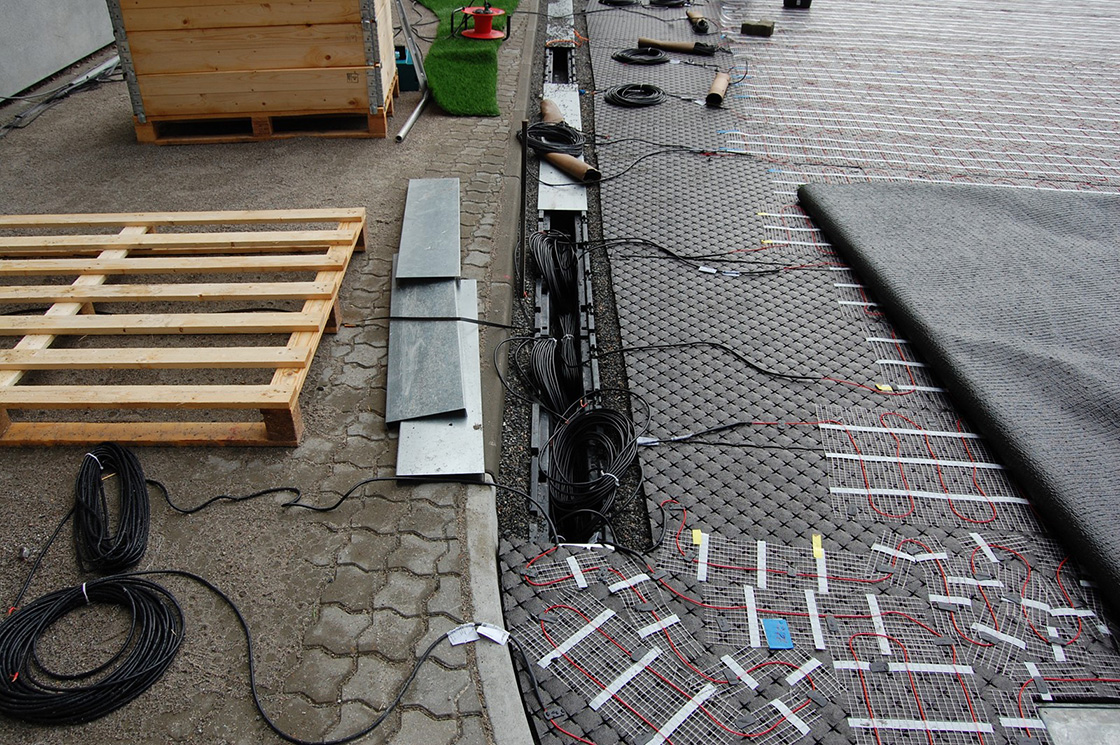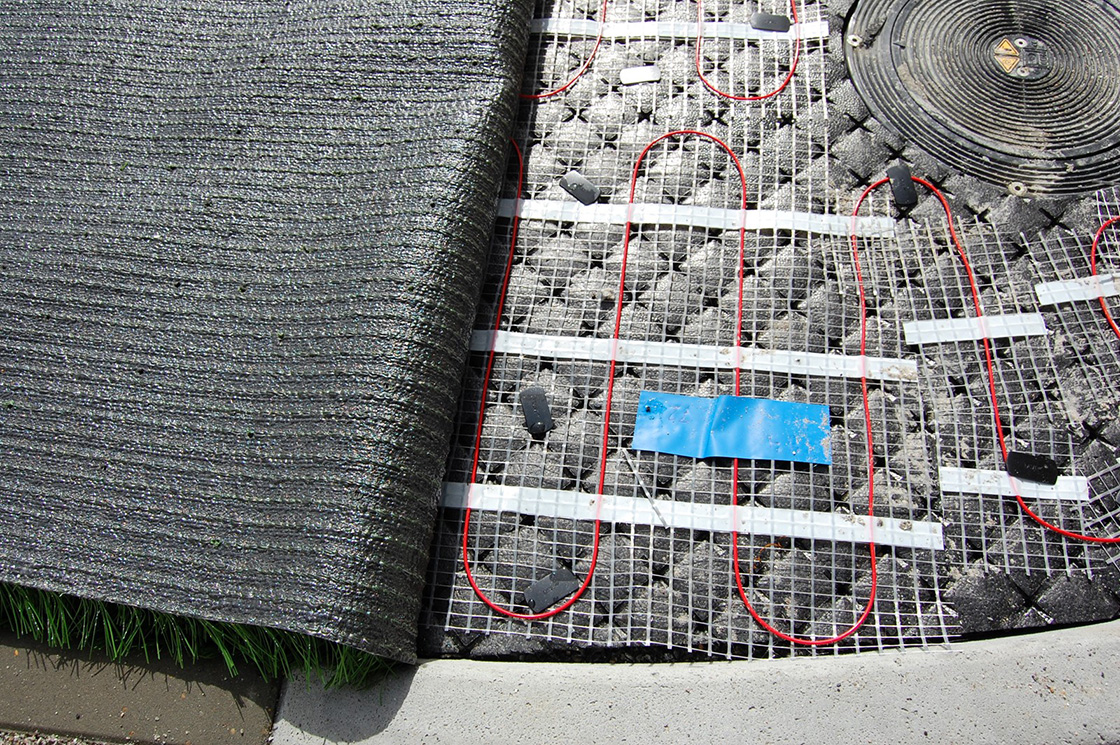 DEVImat™ DSVF-90 is a single conductor heating mat for installation under artificial 
grass. 

It is specially designed and configured for installation under artificial grass fields with the purpose of establishing frost protection. Though it is small, the sturdy heating element resists the continuous stress from players and vehicles. 
For professional and international stadiums a very high standard of playing surface is required. Under these circumstances it is important to eliminate risks of poor playing conditions or cancellation, particularly associated with poor weather conditions, e.g. heavy rainfalls or ice and snow.


DEVI electrical heating system is keeping the ground temperature at appropriate level and helps to maintain good quality of playing field during the whole season. DEVI offers a wide variety of heating cables/mats and thermostats for installation in football fields and other sport play grounds.
As the global leader in electrical heating, DEVI has proven its expertise in solutions dedicated for stadiums used for football games, athletics or many other sports. Our electric heating solutions work perfectly for natural as well as artificial grass.
Features and benefits
Keeps the pitch frost free – prolonging pitch usage during the autumn season
Defreeze the pitch after a winter break – increasing pitch quality and making it playable earlier
Reducing financial risks – caused by postponing games due to poor weather conditions
Increasing safety – helps to reduce injuries
Increasing usage – helps to recover natural grass after heavy usage faster
International standards – DEVI heating system is bringing football pitch in line with FIFA's Technical recommendations and requirements
Affordable solution - initial investment of 50% below cost of hydronic systems
Quick Installation time of 4 weeks (or less), to make pitch playable again – all games meet the schedule and no need to close a stadium for long renovation
Maintenance free – no need to change anything during the warranty period, vs. Glycol in hydronic systems which has to be replaced after 2 years (app.
8000 liters; depending on the field size)
Reliable system – 20 years of warranty on DEVI heating cables for natural grass pitches and 5 years
on heating mats for artificial turf pitches

Silkeborg Stadium
DEVI provided a new solution for Silkeborg Stadium in Denmark, that will prevent the field from being affected by frost. Besides keeping the pitch frost free during winter, the installation of this electrical heating solution also prolongs the usage in the autumn season and reduces the cancellation of games due to poor weather conditions.
| Type | Name | Language | Valid for | Updated | Download | File type |
| --- | --- | --- | --- | --- | --- | --- |
| Data sheet | DEVIsnow™ 200T - 230V (DTCE) | English | Multiple | 02 May, 2019 | 720.8 KB | .pdf |
| Data sheet | DEVIsnow™ 200T - 230V (DTCE) | English | Multiple | 02 May, 2019 | 196.8 KB | .pdf |
| Brochure | Experience life's hidden comforts - at a touch | English | United Kingdom | 28 Jun, 2019 | 1.1 MB | .pdf |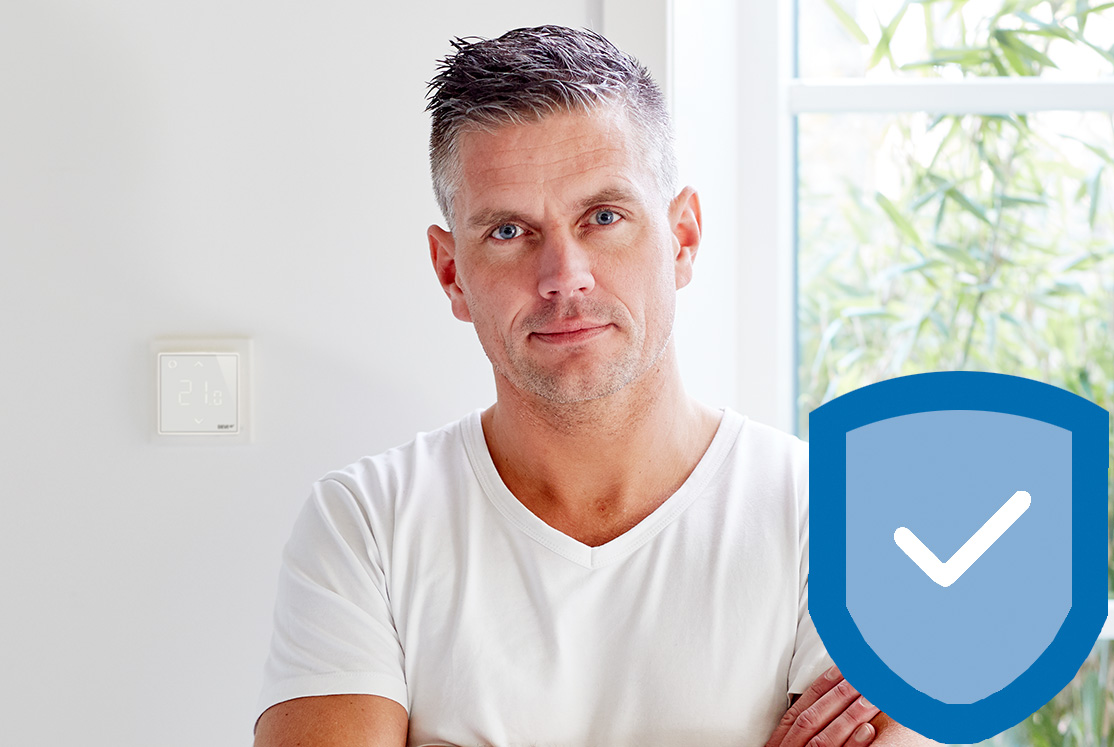 DEVIwarranty™ – your peace of mind
At DEVI, we find it of great importance to deliver high quality products with long lasting effects. We offer you the best warranties in the market.
DEVIwarranty™ is a series of 4 individual, best-in-market warranties to give you full peace of mind while using DEVI products in electric heating systems.
Read more about DEVI warranty™
To register for the DEVIwarranty™ please go to your local Danfoss website and find the online registration form.
Register for DEVI warranty™
Ice and snow melting in the City of Buffalo, USA

According to the National Weather Service, a series of lake effect events and clipper-type systems dumped 112 inches of snow on Buffalo, New York, in the winter of 2014-15. In an area accustomed to harsh winters, this was still unusual – about 18 inches above normal. But even this impressive amount of snow was no match for the Danfoss snow melt system installed at Canalside.
Coming soon...
Coming soon...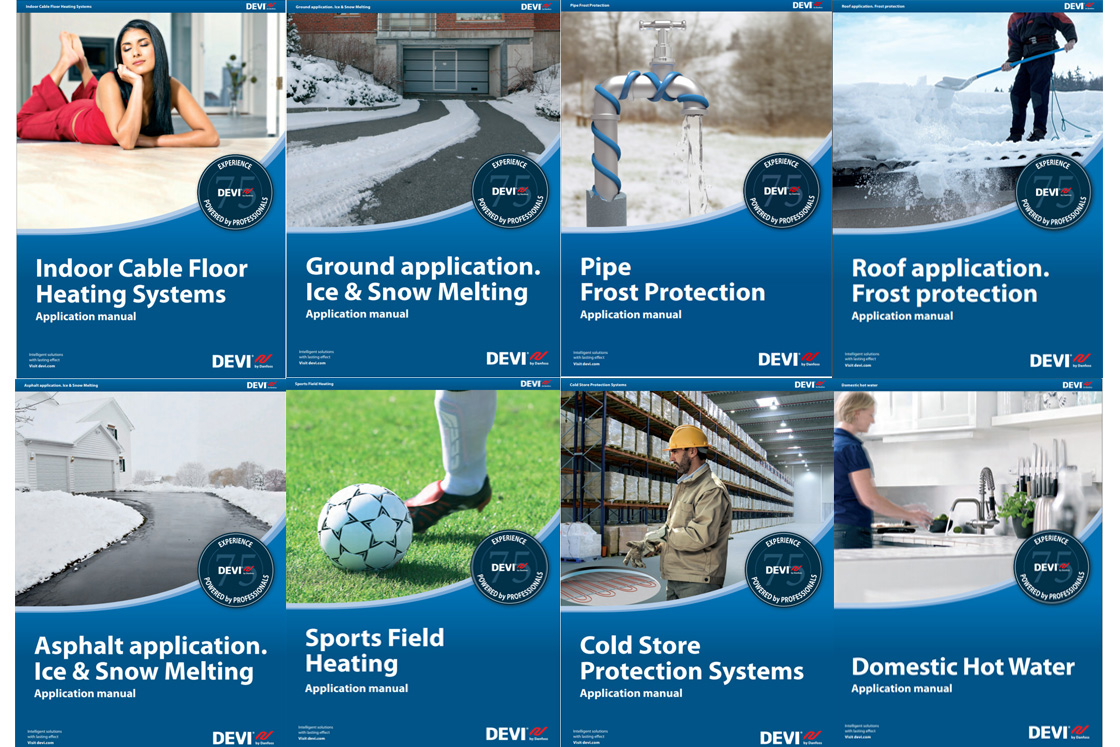 These application manuals presents DEVI's recommendations for design and installation of heating systems for both indoor and outdoor applications