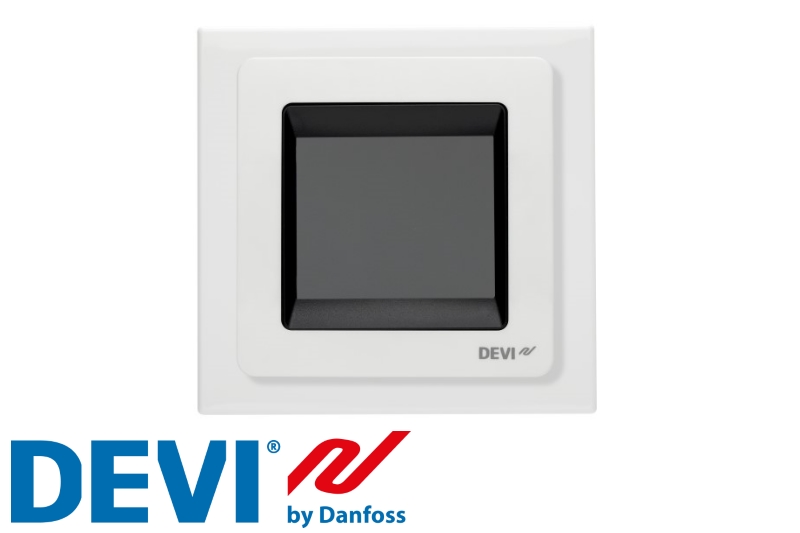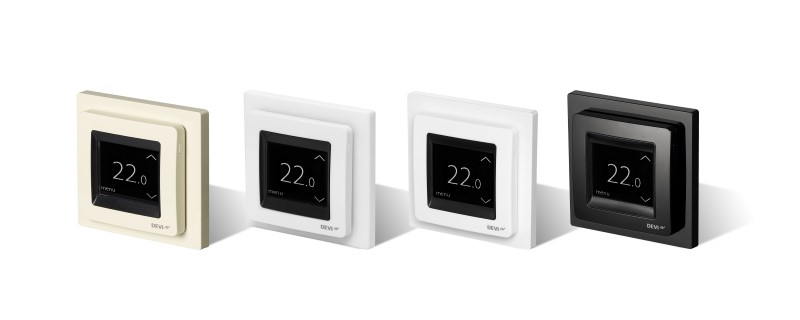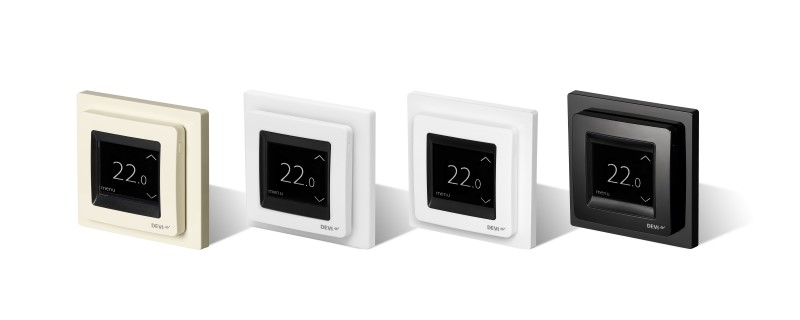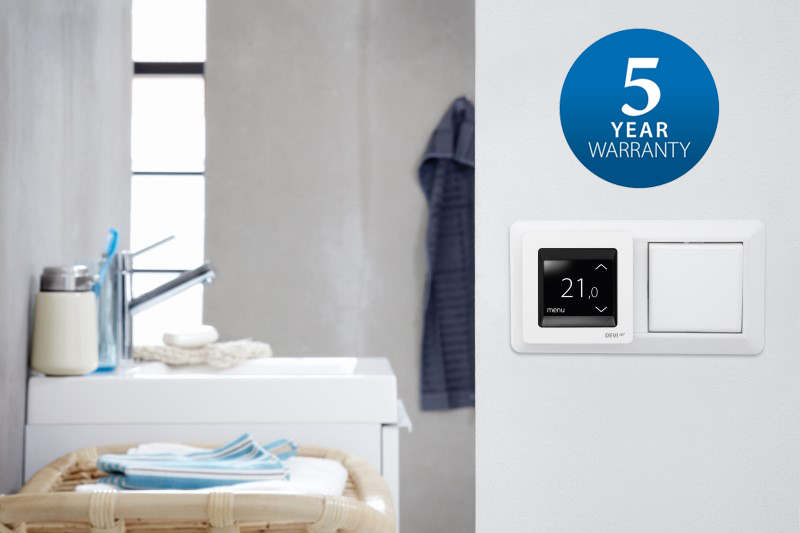 Devireg™ Touch
The DEVIreg™ Touch is an intuitive programmable timer thermostat used for controlling electrical floor heating elements. The thermostat is designed for fixed installation only and due to the special designed 2-part construction it fits a wide range of frames and sensors.
The DEVIreg™ Touch is fast and intuitive to setup using the built-in wizard. It has an energy-saving program – including an optimum start/end control ensuring the desired temperature at the correct time and thereby reducing the heating costs.
Features and benefits
Compatible with a wide range of electric floor heating frames and sensors
Provides a fast and flexible solution for almost any electric floor heating installation
Advanced energy saving features to cut heating bills without compromising comfort
Fully flexible timer with 15 minute time setting accuracy
Featuring an innovative 'click-fit' design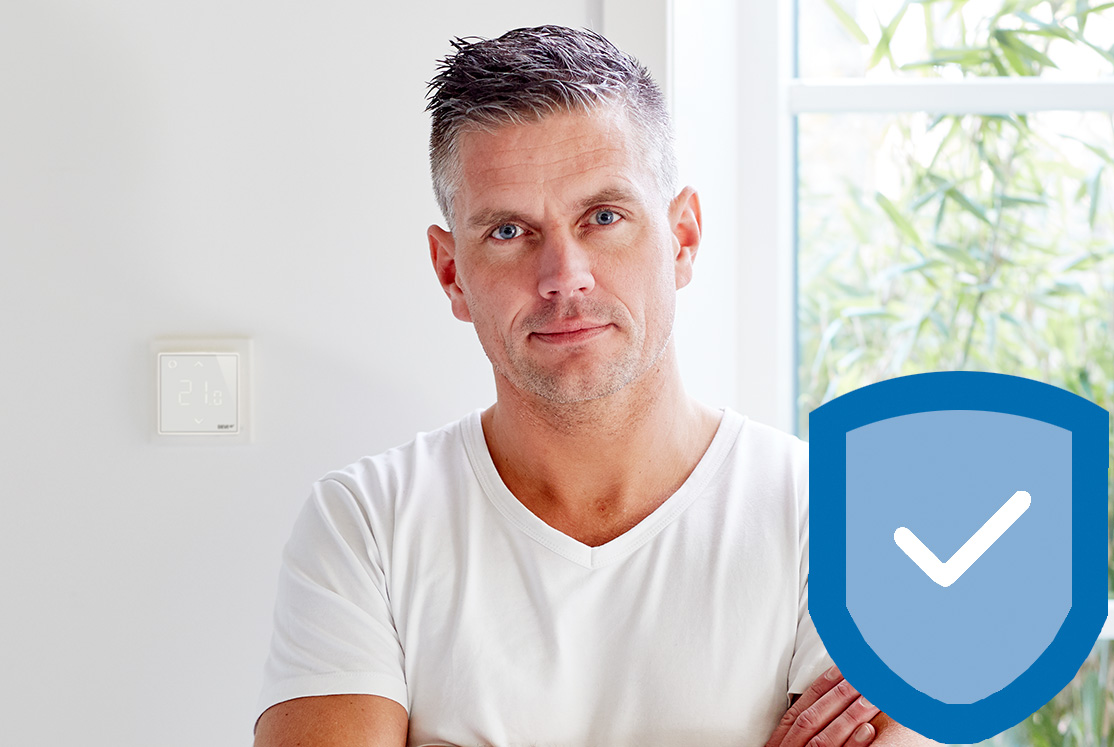 DEVIwarranty™ – your peace of mind

At DEVI, we find it of great importance to deliver high quality products with long lasting effects. We offer you the best warranties in the market.
DEVIwarranty™ is a series of 4 individual, best-in-market warranties to give you full peace of mind while using DEVI products in electric heating systems.
Read more about DEVI warranty™
To register for the DEVIwarranty™ please go to your local Danfoss website and find the online registration form.
Register for DEVI warranty™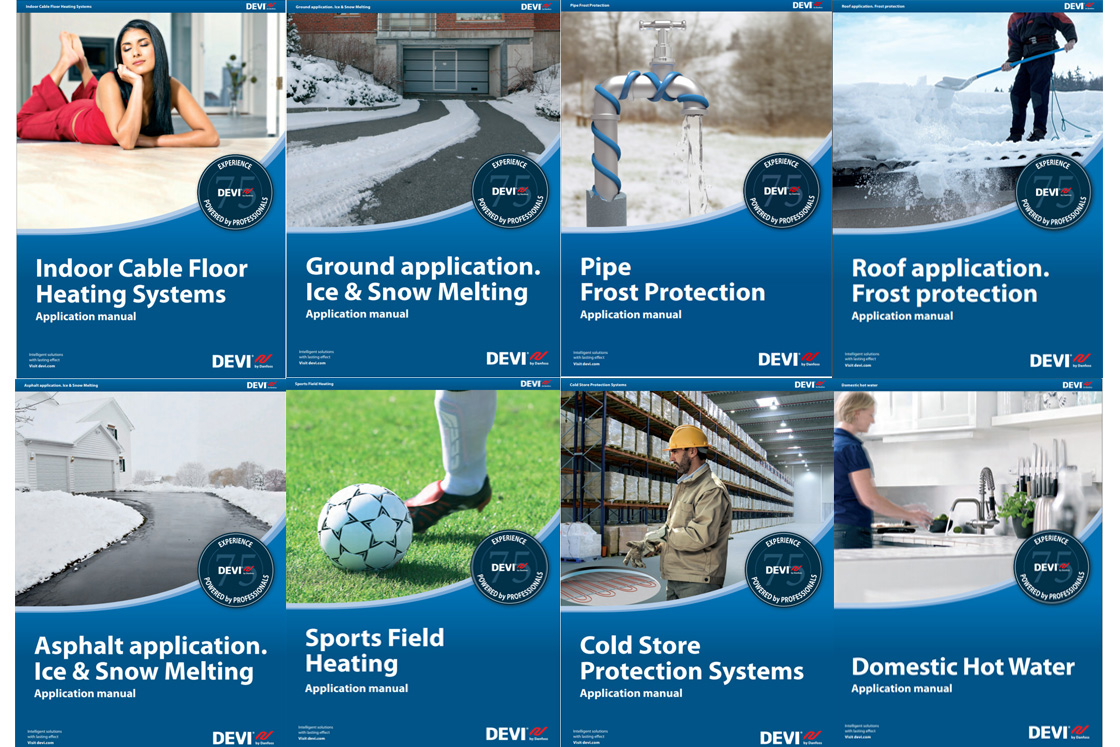 These application manuals present DEVI's recommendations for design and installation of heating systems for both indoor and outdoor applications

See application manuals


Coming soon...
Coming soon...