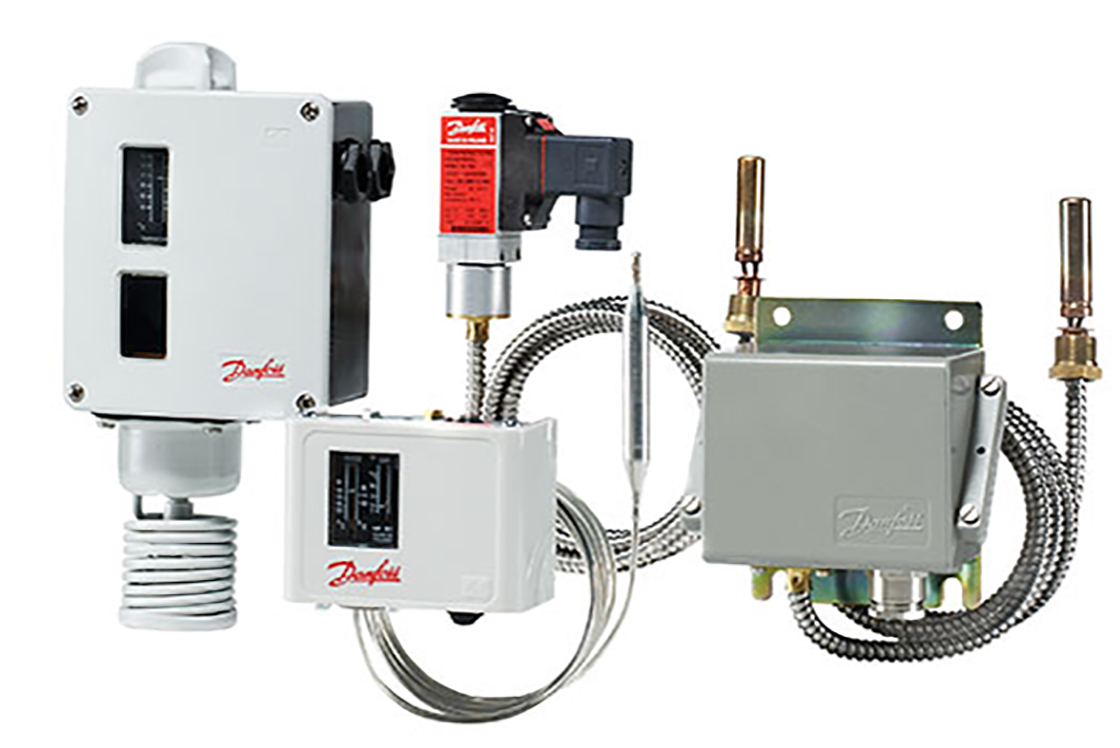 Accurate temperature control for air compressors
From very small units for medical use to very large industrial compressors operating in the kilowatt power band, the air compressor industry covers a huge range of equipment. Equally varied are the fundamental compressor technologies used. Danfoss Industrial Automation supports everything from small, self-contained units operated at the site of use to large, centralized air compressor units mounted on trucks.
With our range of robust temperature switches, Danfoss supports the various needs of the air compressor industry, offering accurate pressure control for all applications.
KP, temperature switch

Danfoss KP thermostats are used for regulating, monitoring and alarm systems in industry. The KP series are temperature-operated electric circuit breakers. The thermostats are fitted with a single-pole switch (SPDT), and can control single-phase AC motors of up to 2 kW directly.

KPS, temperature switch

In the KPS thermostats series, special attention has been given to meeting important demands for a high level of enclosure, a robust, compact construction and resistance to shock and vibration. The KPS range covers most outdoor as well as indoor application requirements, and are suitable for use in monitoring, alarm and regulation systems in factories, diesel plant, compressors, power station and on board ships.

RT, temperature switch

RT thermostats incorporate a temperature controlled, single-pole change over switch where the contact position depends on the temperature of the sensor and the set scale value. The RT series consists of thermostats with room sensors, duct sensors and capillary tube sensors for general industrial and marine applications.