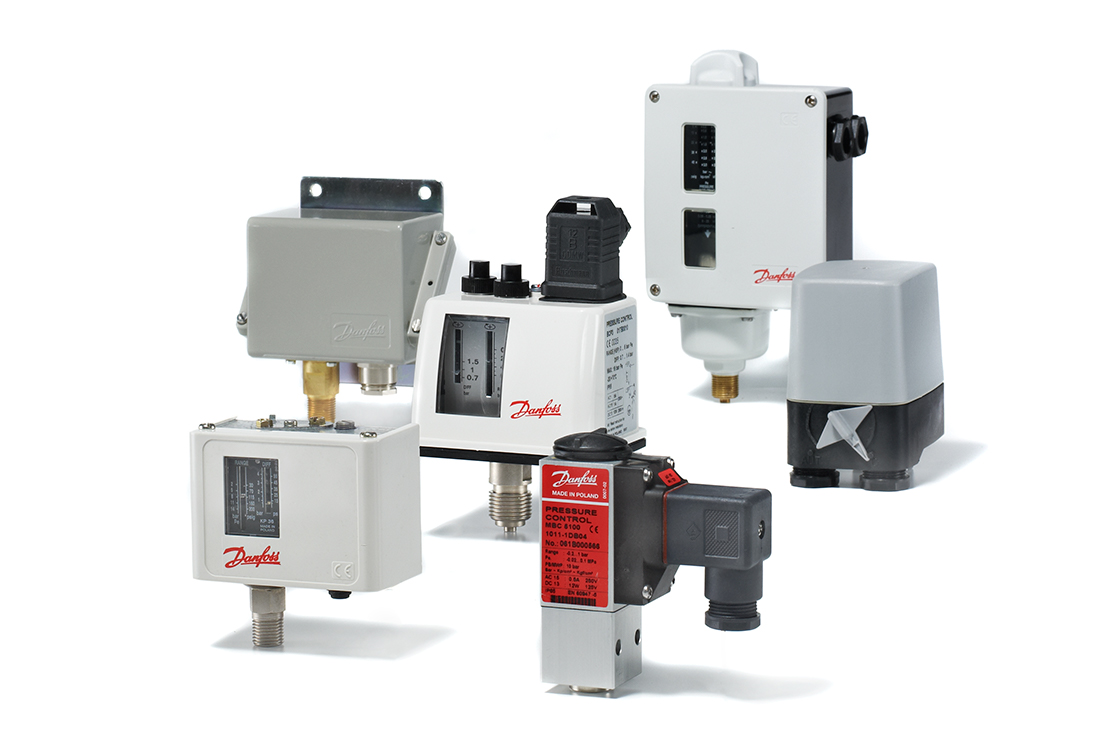 Accurate pressure control in industrial hydraulics
If you are looking for versatile and high-performance monitoring and control components for industrial hydraulics you will find what you are looking for in the Danfoss product portfolio. Our product program is tailored to different industrial applications and offers a wide range of components for pressure and temperature control.
With more than 50 years of experience within the field of industrial hydraulics, we have in-depth understanding of the industry challenges, and our products are constantly developed to meet current requirements.
With a wide range of robust pressure switches, Danfoss supports the various needs of the industrial hydraulics industry, offering accurate pressure control for all applications.
MBC 5000, block-type compact pressure switch

MBC pressure switches are used in marine applications where space and reliability are the most important features. MBCs are compact pressure switches, designed according to our new block design to survive in the harsh conditions known from machine rooms onboard ships. MBCs have high vibration resistance and feature all commonly marine approvals. The fixed, but low differential guarantees accurate monitoring of critical pressures. MBV test valves can be delivered as standard option for MBC pressure switches.

MEP 2200 series, electronic pressure switches, dual output

MEP 2200 and 2250 are designed for use in severe OEM applications and has excellent long term stability with zero drift. MEP 2250 has a dual output with switch function and an analogue output signal: absolute voltage or 10-90% ratiometric voltage.
| Type | Name | Language | Valid for | Updated | Download | File type |
| --- | --- | --- | --- | --- | --- | --- |
| Brochure | Industrial Hydraulic Brochure | English | Multiple | 02 May, 2019 | 744.4 KB | .pdf |