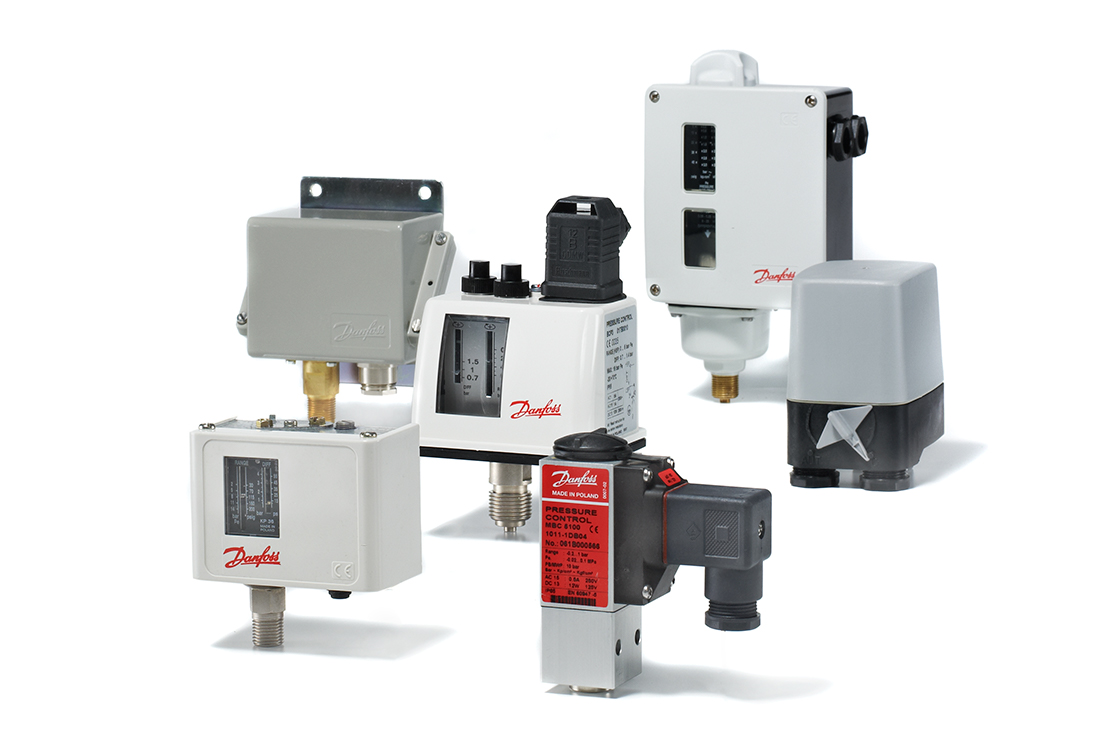 Accurate pressure control for air compressors
From very small units for medical use to very large industrial compressors operating in the kilowatt power band, the air compressor industry covers a huge range of equipment. Equally varied are the fundamental compressor technologies used.
With a wide range of robust pressure switches, Danfoss supports the various needs of the air compressor industry, offering accurate pressure control for all applications.
KPS, heavy-duty pressure switch

In the KPS switches series, special attention has been given to meeting important demands for a high level of enclosure, a robust, compact construction and resistance to shock and vibration. The KPS switches range covers most outdoor as well as indoor application requirements, and are suitable for use in alarm and regulation systems in factories, diesel plant, compressors, power station and on board ships.

RT, pressure switch

The RT single pressure switches series consist of a variety of ordinary controls including neutral zone pressure switches, safety pressure switches for steam boiler plant, and gold plated fail-safe controls for applications in which safety or economical consequences are critical factors.