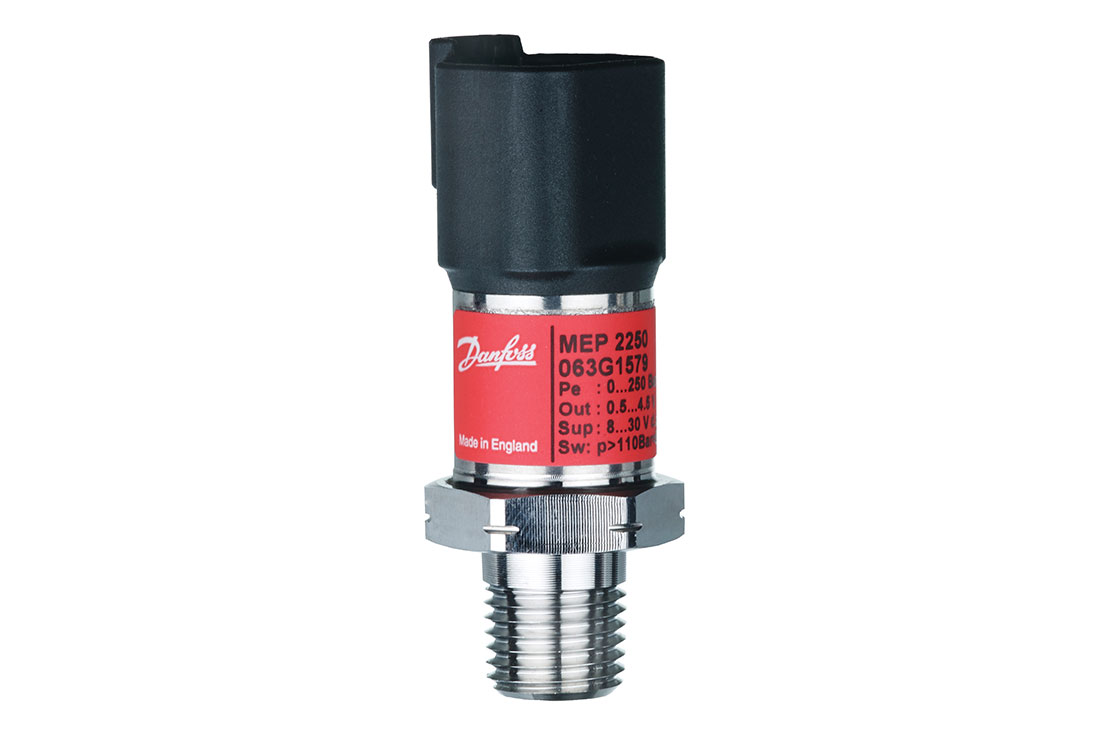 Improve safety and reduce maintenance costs 
An electronic pressure switch offers a multitude of advantages in comparison to a mechanical pressure switch.
These advantages include greater accuracy, freedom from contact wear out, excellent long-term stability, simpler operation and a high number of switching cycles, and many more.
Danfoss' electronic pressure switch MEP 2000 series offers advanced control to improve safety, extend equipment lifecycles and reduce maintenance costs.
The electronic pressure switch is available in two versions. The single switch output version has customised hysteresis and time constant. It also features protection against short circuits, incorrect wiring and overloading. The dual output version includes both switch and analogue outputs. For both versions the switch is defined by the customer and pre-programmed in our factory.
Both versions can be supplied with a pulse-snubber to protect the sensor in applications exposed to cavitation, liquid hammer and pressure peaks.
Features and benefits
Excellent long term stability against off-set shift
EMC/EMI protection according to mobile Hydraulic standards
An outstanding burst pressure and no leakages thanks to fully welded design
High media and ambient temperature resistance ensures performance in extreme conditions
Excellent shock and vibration robustness
Enclosure and wetted parts of stainless steel
Available with a wide range of pressure and electrical connections
| Type | Name | Language | Updated | Download | File type |
| --- | --- | --- | --- | --- | --- |
| Data sheet - AI | Electronic Pressure Switch, Type MEP | English | 22 Mar, 2018 | 1.2 MB | .pdf |