Reliable, economical and compact
Select from an extensive range of manual or pilot-operated pressure control valves for hydraulic systems. Danfoss pressure control valves are ideal for applications that require load holding, numerous pilot ratios, efficient control and excellent stability.
Benefits - Maximum flexibility and minimum space
Pressure rating - up to 350 bar (5,000 psi)
Flow rating - up to 300 L/min (80 gal/min)
Choose your pressure control
Select from a wide range of Danfoss pressure control valves, including:
Relief valves
Reducing valves
Sequence valves
Accumulator unloading valves
Accumulator discharge valves
Hardened and ground materials
All operating parts are made of hardened and ground materials for maximum durability and leak protection.
Enhanced corrosion protection
Danfoss cartridge valves and coils can be supplied with zinc plating, and aluminum manifolds can be anodized to improve corrosion resistance.
Manual or pilot operated
In general, our direct-operated valves are faster in response while pilot-operated types have a flatter pressure/flow characteristic.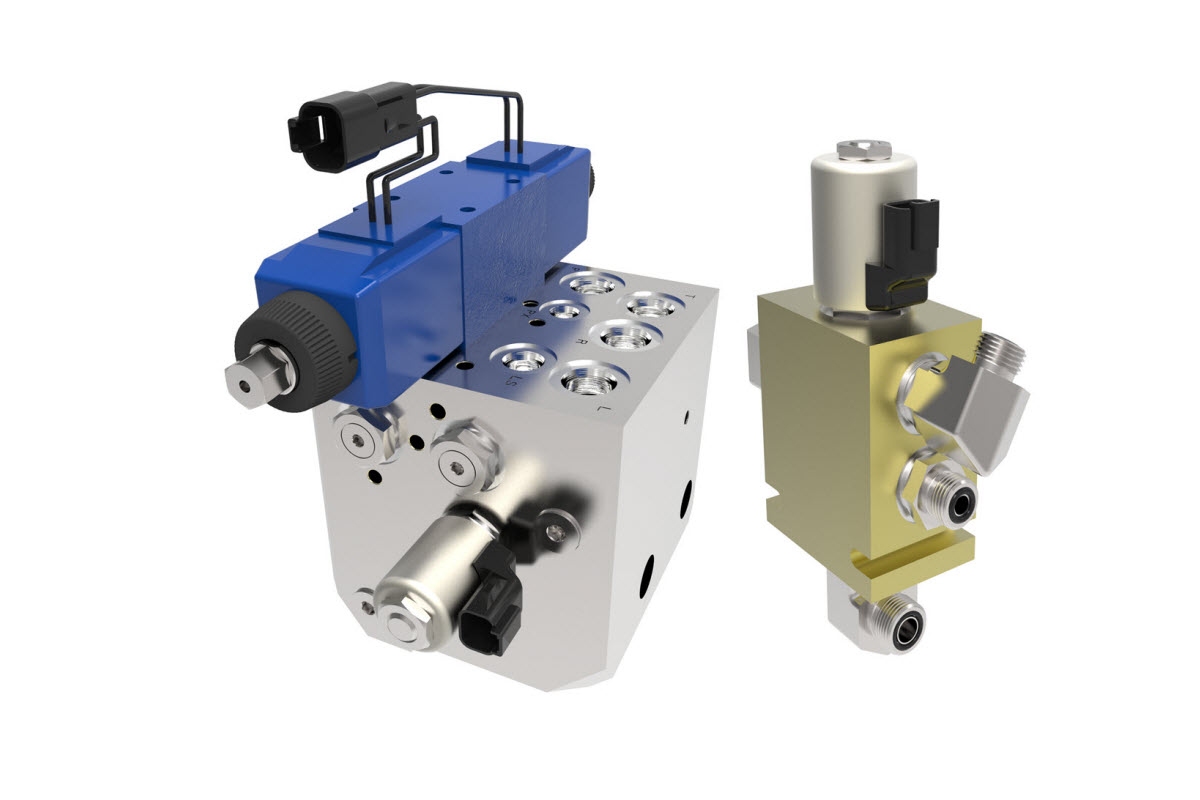 Wide variety of standard housing and port options
To maximize potential applications, Danfoss check valves are offered with SAE and BSPP port options in the following configurations:
In-line single or dual
SAE, 4-bolt, code 61
Close coupled, nipple mounted
Gasket mounted single or dual
Visit PowerSource
Visit PowerSource to view product specifications, literature and helpful tools like product configurators, 2D/3D models, Cross reference, crimp specs and many more.