Take setup from months to minutes
The Danfoss CMA advanced mobile valve with independent metering is a CAN-enabled electrohydraulic mobile valve that enables OEMs to deliver a whole new level of machine performance and operator productivity.
Featuring onboard electronics and sophisticated software algorithms, the CMA valve provides more flexible configuration, more immediate communication and more precise control than ever before.
CMA valve banks can be configured with CMA sections and CMT sections, enabling you to create a tailored solution that matches the appropriate performance and capability with the specific machine function.
Commissioning - Take setup from months to minutes
Productivity - Zero hysteresis with complete control
Predictive maintenance - Predict problems before they start
Redefine what your mobile machine can do
The CMA valve's impressive list of intelligent features enables a whole new level of productivity, so you can get the job done quickly, safely and effectively. 
Advanced control algorithms: The valve can optimize for conditions such as oscillation and vibration, improving control and reducing safety risks.
Hose burst detection: The valve monitors flow to and from the service and closes the spool if a leak is detected, preventing costly spills.
Limp mode: If a sensor goes down in the field, you can work at a slower or reduced rate until the machine can be serviced, minimizing downtime.
Switchable control modes: Switch between velocity and force control on the fly, which allows for new machine control workflows.
Real-time diagnostics: Onboard sensors monitor pressure, temperature, position and flow to help you detect and troubleshoot issues quicker.
Improve machine performance and productivity
With its unique architecture, Danfoss' CMA valve provides better stability, controllability and fuel efficiency.
Independent metering: Each spool controls its own work port, ensuring consistent speed and better control in over-center conditions (CMA sections only).
Software-configurable flow sharing: Easily modify flow-share priorities in software rather than swapping out hardware, and move beyond pre- and post-compensation to more custom methodologies.
Internal electronic load-sensing: Eliminates the need for a load-sense line and improves controllability and fuel efficiency when paired with a compatible pump.
Distributed architecture: CAN communication between valves allows them to be located closer to the controlled service, which reduces electrical wiring.
Dramatically simplify machine design and setup 
With onboard electronics and sophisticated software, the CMA valve streamlines the design process and takes setup from months to minutes, helping manufacturers reduce costs and speed time to market. 
Pre-built software libraries: Using Danfoss' Pro-FX Technology Platform, you can enable common application functions on the valve, reducing development time.
Electronic tuning: Test and optimize performance parameters in minutes instead of months.
Easy controls integration: The CMA valve easily integrates with other Pro-FX Ready products such as Danfoss' VFX displays and HFX controllers for a best-in-class solution.
Integrated sensors and software logic: Onboard components eliminate the need to purchase and integrate external sensors and switches.
Industry-standard protocols: The CMA valve supports both J1939 and CANopen communication protocols.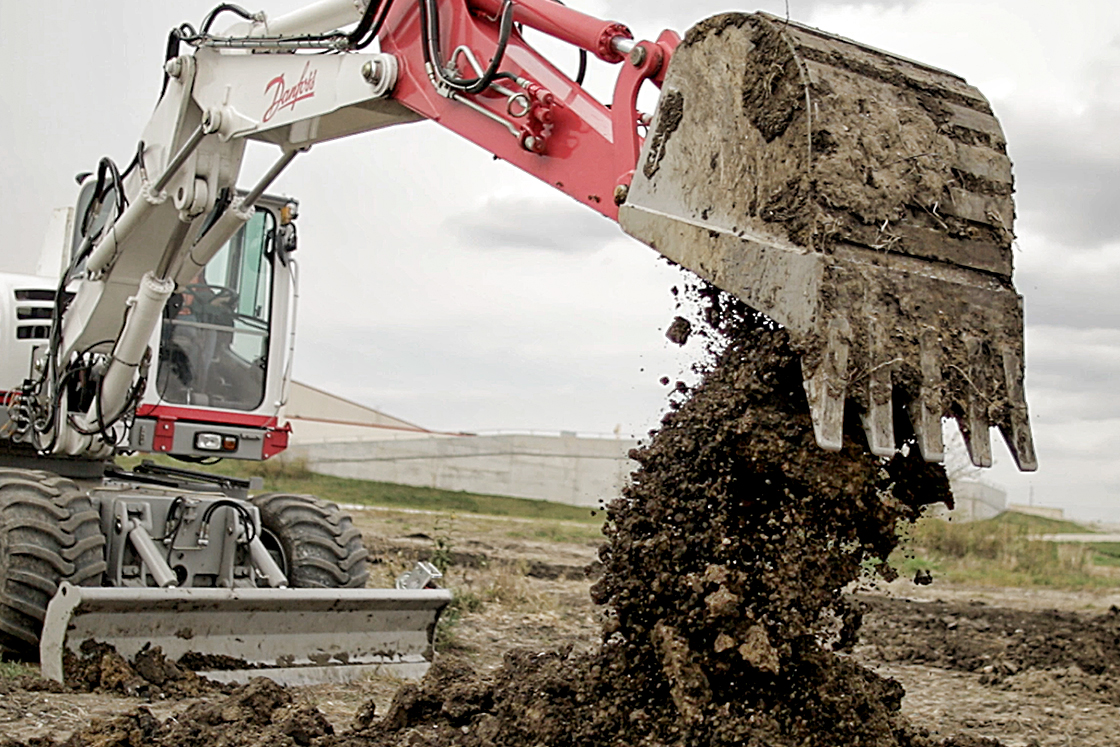 Technical information
Mechanical configuration: Sectional
Maximum sections in a single bank:

CMA: 8 sections (8 services)
CMT: 5 sections (10 services)

Rated flow at 16 bar differential pressure:

CMA 90: 32 gal/min (120 L/min)
CMT 90: 24 gal/min (90 L/min)
CMA 200: 53 gal/min (200 L/min)

Maximum pressure: 6,382 psi (440 bar)
Manual override available
Mounting options: 3
Oil temperature range: -40 °F to 221 °F (-40 °C to 105 °C)
Environmental protection: IP67
Interface connector: Deutsch
Section connector: Deutsch
Applications
Concrete pump trucks
Refuse trucks
Drill rigs
Roof bolters
Snow groomers
Paving machines
Reach stackers
Tractors
Forestry equipment
Grapples
Telehandlers
Aerial/boom lifts
Utility trucks
Wheel loaders
Backhoes
Excavators
Truck-mounted and rough-terrain cranes
Visit PowerSource
In our digital catalog you can find product specifications, literature and helpful tools like product configurators, 2D/3D models, cross reference, crimp specs and many more.