Reduces overheating
Danfoss light-duty hydrostatic transmissions are total all-in-one packages consisting of a variable displacement radial ball piston hydraulic pump, a fixed displacement radial ball piston hydraulic motor and a full valve system. With integrated aluminum cooling fans and a ball piston design that is less sensitive to overheating, this pump and motor package delivers precise, reliable and incredibly responsive single-lever control, even in harsh applications.
Technology - Radial piston
Displacement - 0-19 cc (0-1.2 cu in)
Continuous pressure rating - up to 86 bar (1,250 psi)
Self-contained, simple design
With separate drive components and no external high-pressure lines, the simple design of Danfoss' light-duty pumps reduces the number of mechanical drive components and keeps maintenance to a minimum. 
Response time
These transmissions respond faster than any other type of power transmitting system.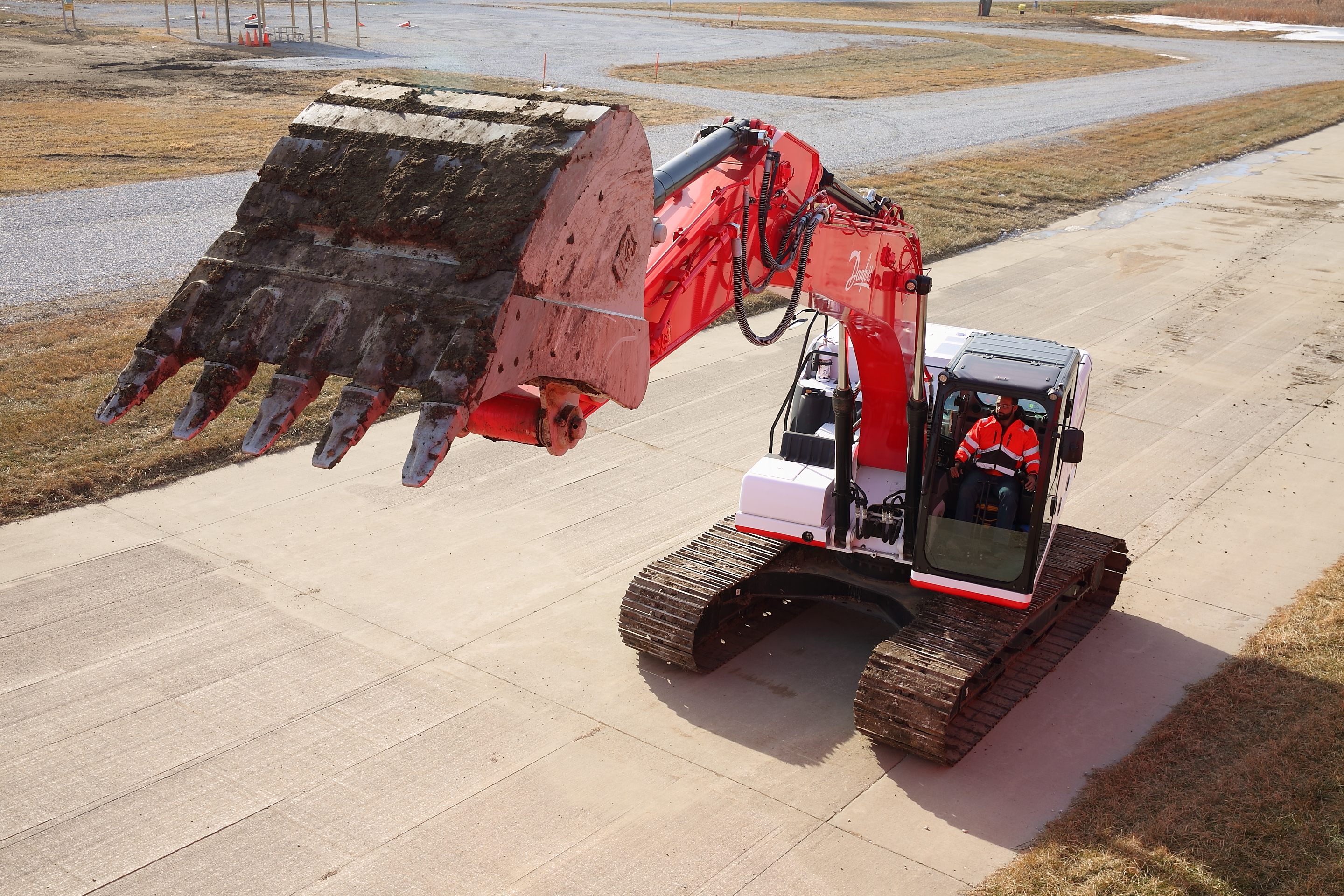 Precise speed
Danfoss light-duty hydrostatic pumps and transmissions maintain precise speed under varying load conditions.
Positive braking action
The lever that controls speed also provides braking. As the lever moves toward neutral, output shaft speed decreases until it stops when the lever gets to neutral.
Eliminate overheating
Danfoss light-duty hydrostatic pumps feature a ball piston design and aluminum cooling fins, which reduce overheating issues and possibly eliminate the need for external coolers.
Increased productivity and versatility
Danfoss' LD pumps and transmissions allow improved system flexibility with improved matching of power needed to meet the load requirements of the application.
Lawn maintenance equipment
Golf course maintenance equipment
Machine, tool
Printing equipment
Agricultural equipment
Construction equipment
Airplane tows & winches
Amusement ride drives
Visit PowerSource
Visit PowerSource to view product specifications, literature and helpful tools like product configurators, 2D/3D models, Cross reference, crimp specs and many more.