High quality
Danfoss offers a wide variety of crimp machines and other assembly equipment to build hose assemblies. These tools are designed, tested and built to Danfoss engineering standards to enable users to build high quality hose assemblies every time, time after time.
Ease-of-use - Simplified and improved offerings
Durable - Suitable for any environment
Flexible - Wide range of styles to choose from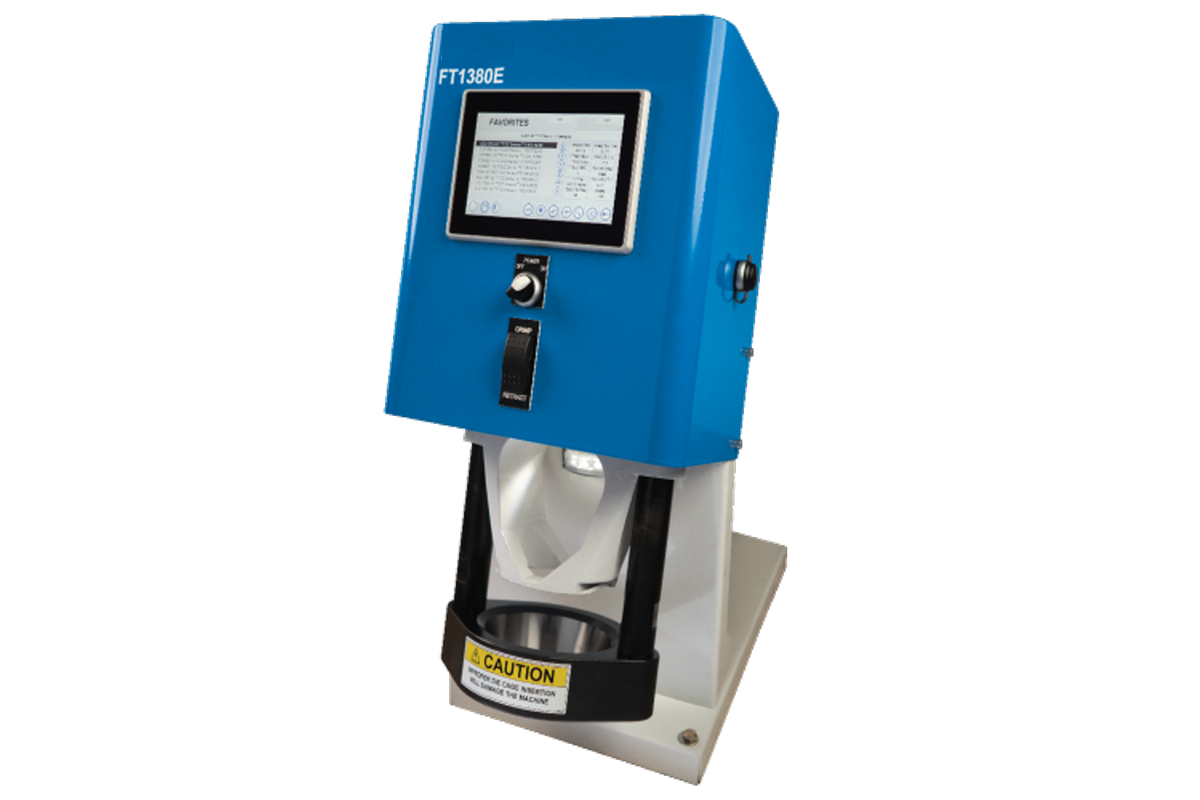 FT1380e electronic crimper
Intuitive design interface with pre-loaded crimp specs
Easy setup, calibration, and offsets
Color assembly photos for easy validation and accuracy
Variable retract position to speed up assembly time
Updated lighting for better visibility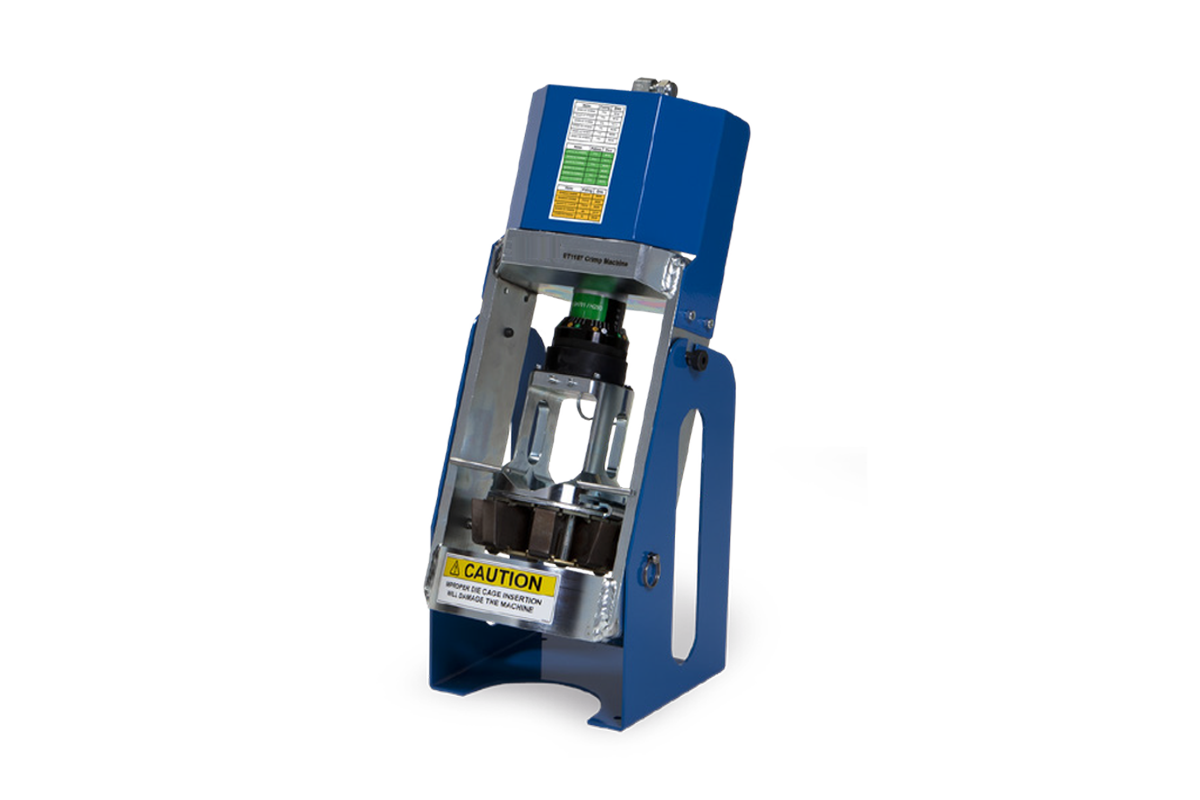 ET1187
The ET1187 machine is our most economical variable crimp machine to date. It boasts a broad crimp capability with a new "ease-of-use" that is sure to excite hose assemblers in the field.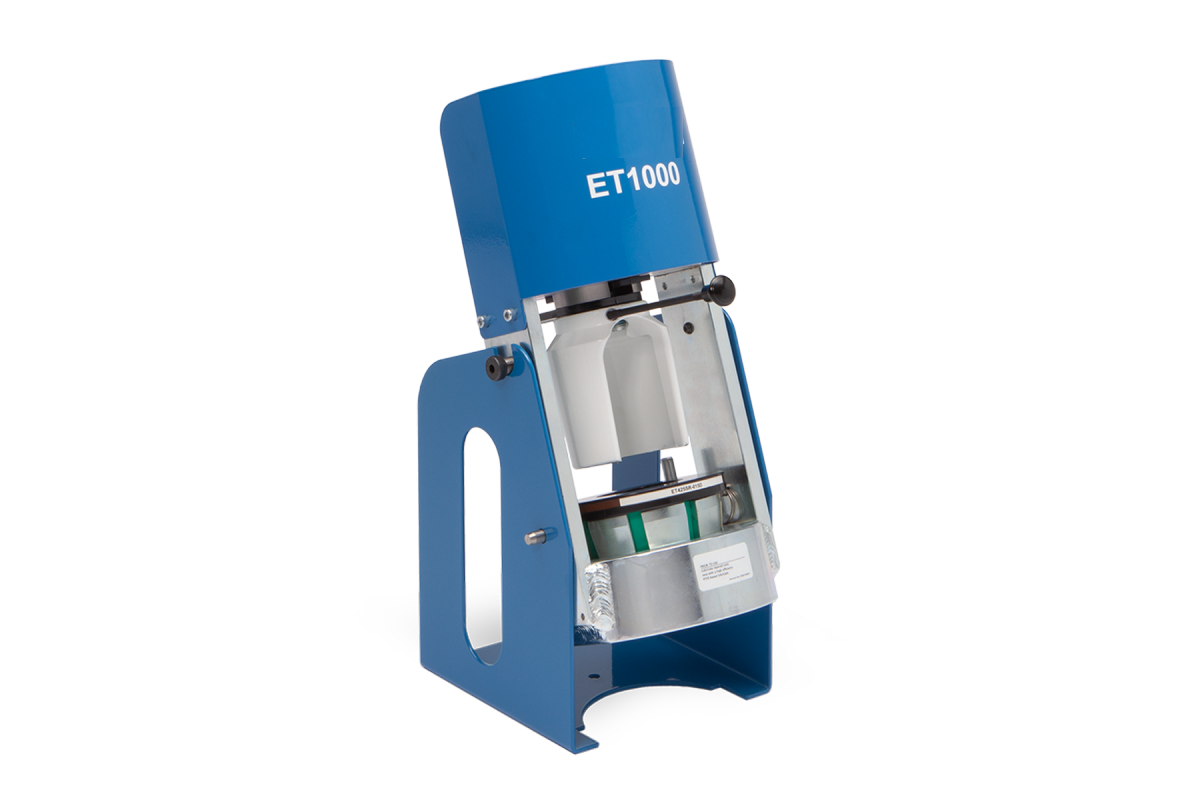 ET1000
The portable ET1000 crimp machine boasts a broad crimp capability with an ease-of-use that is sure to please hose assemblers.
With four pump options air/hydraulic, hand, 110v, or 12v DC—this portable machine can travel to the worksite. The machine comes equipped with a stand pre-drilled for mounting to a workbench or table-top.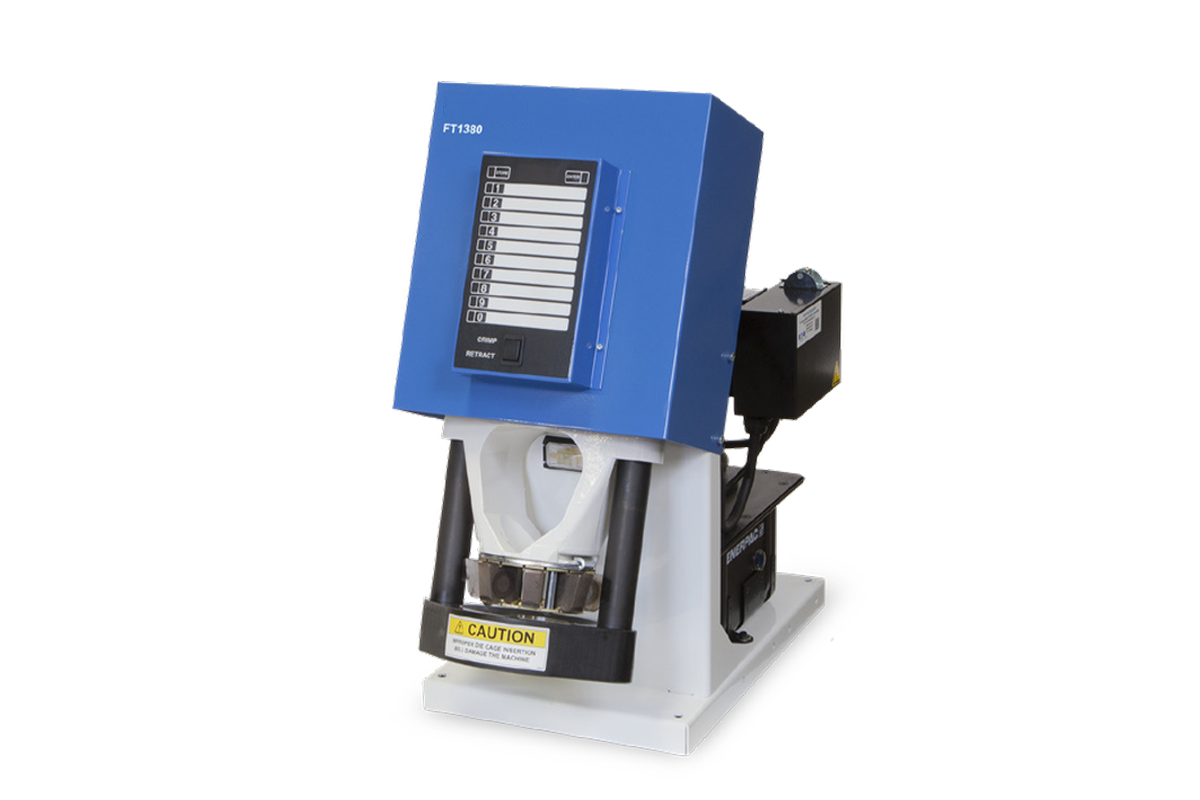 FT1380
The FT1380 crimp machine from Danfoss crimps all your hose needs up to and including -20 spiral wire hose.
The FT1380 is electronically controlled to give fast, accurate crimps the first time and every time you need a hose assembly. The electronic keypad is easy to adjust, with up to 10 programmable crimp settings. For hose styles and sizes used less frequently, simply enter the 3 digit code of that hose.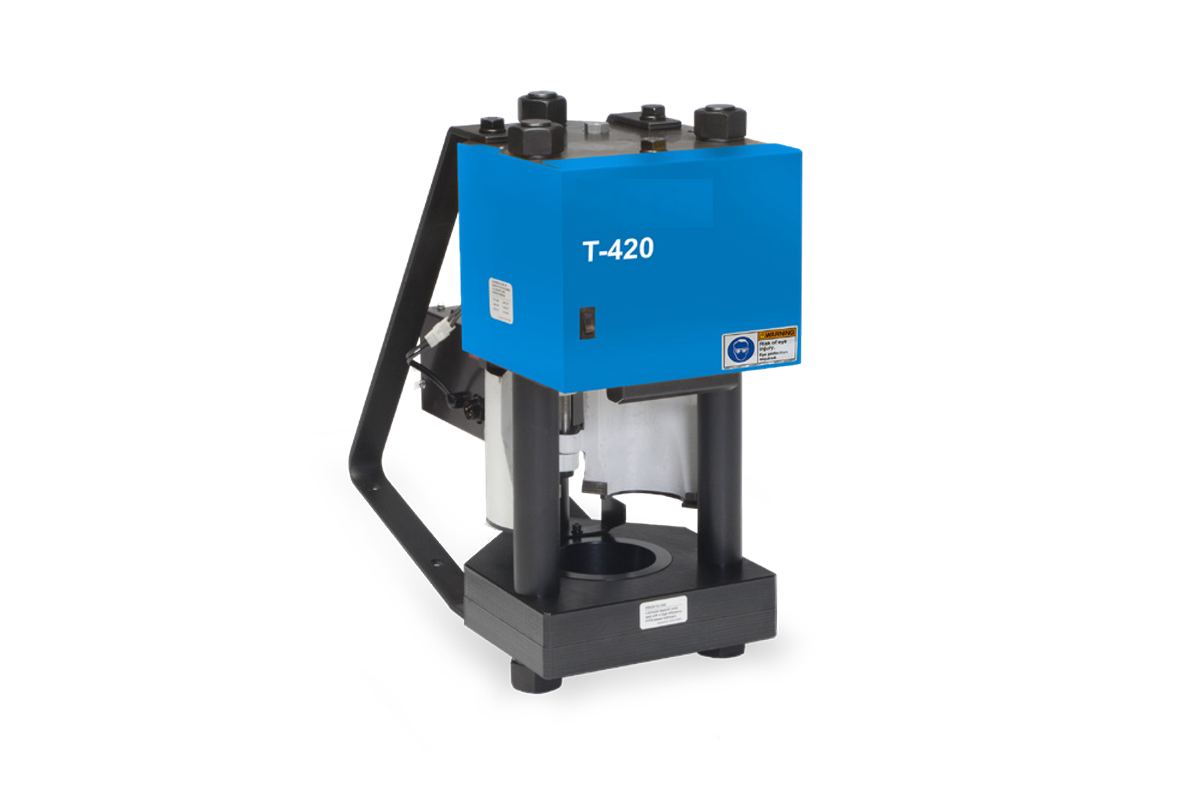 T-420
The T-420 is a versatile machine ideal for your shop, factory, construction, and mine locations. Large capacity combined with lever-activated crimping gives you wide coverage and a quick and simple way to make factory-quality hose assemblies.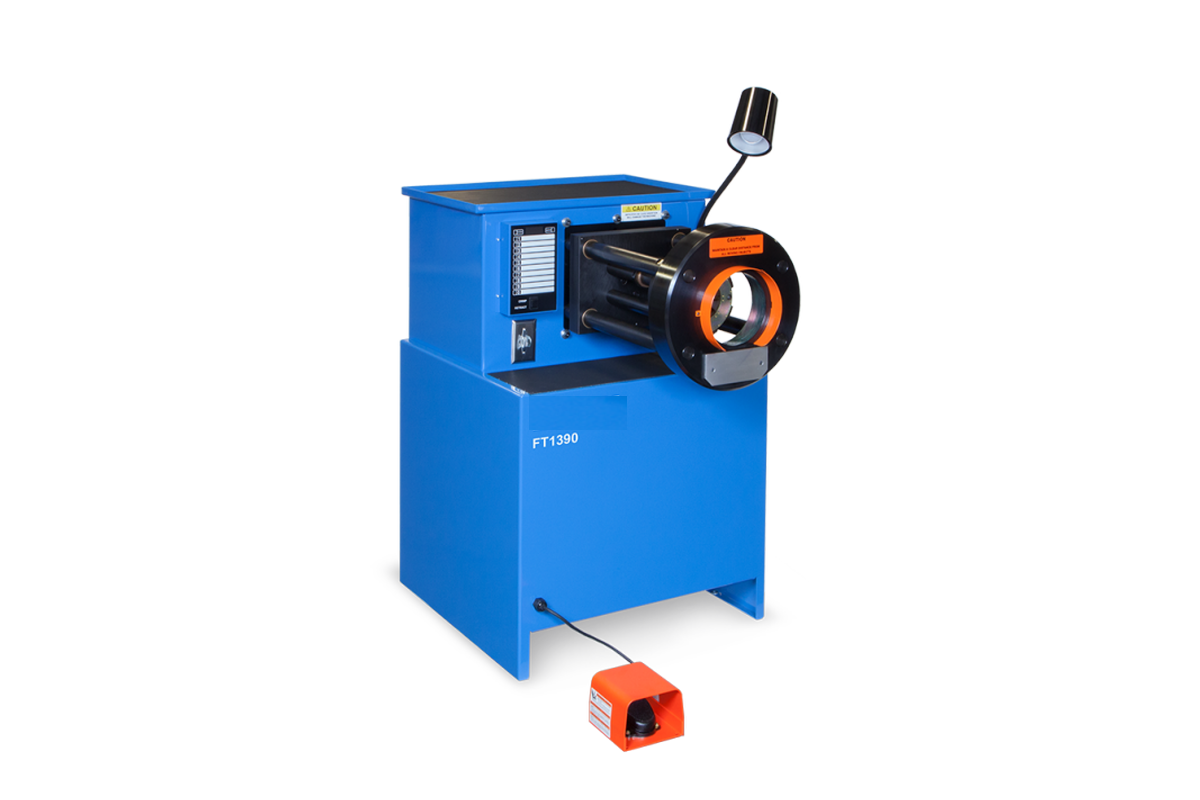 FT1390
The FT1390 crimp machine is a stand-alone machine and will crimp up to 2" braided, 2" four spiral, and 2" six spiral hydraulic hose assemblies. It boasts a programmable electronic keypad with 10 presets.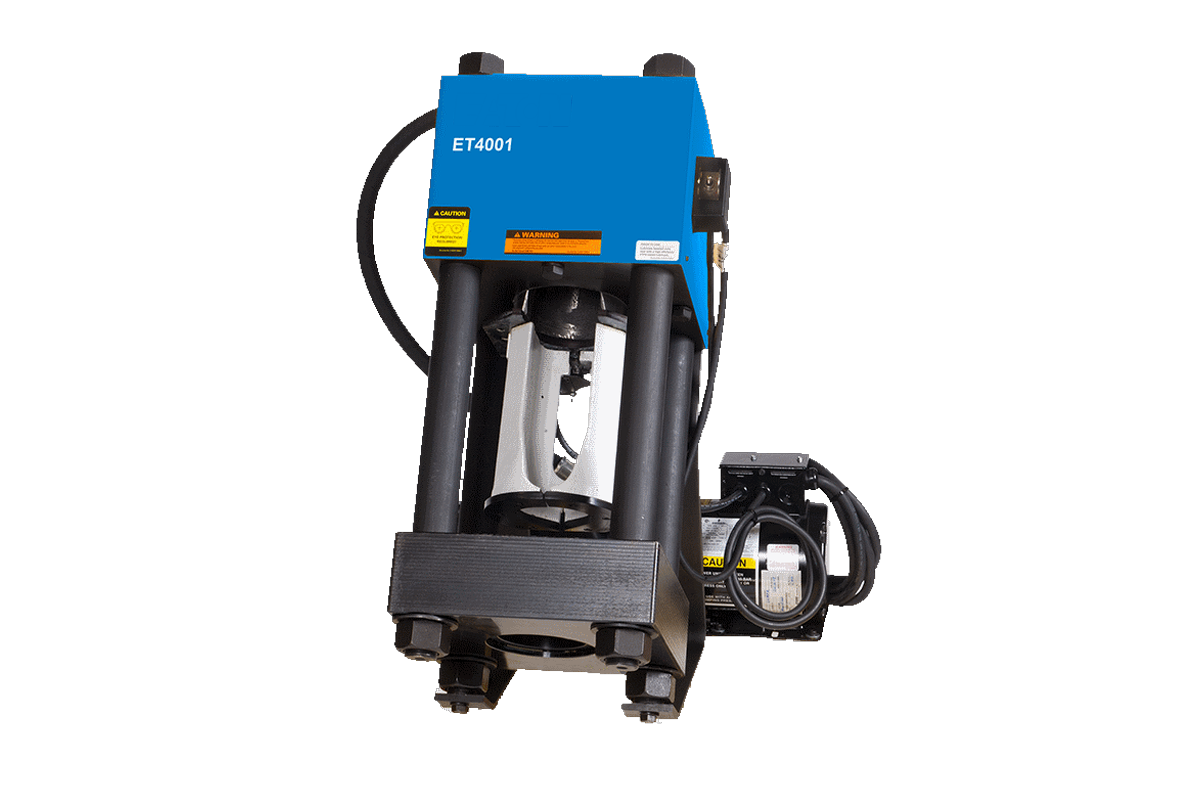 ET4001
The ET4001 is ideal for factory, high-performance machine operations, construction and mine locations. This machine offers the capabilities of crimping all of the crimp-style hose ends through -32. With this coverage, this heavy-duty crimper can handle all of your crimping needs.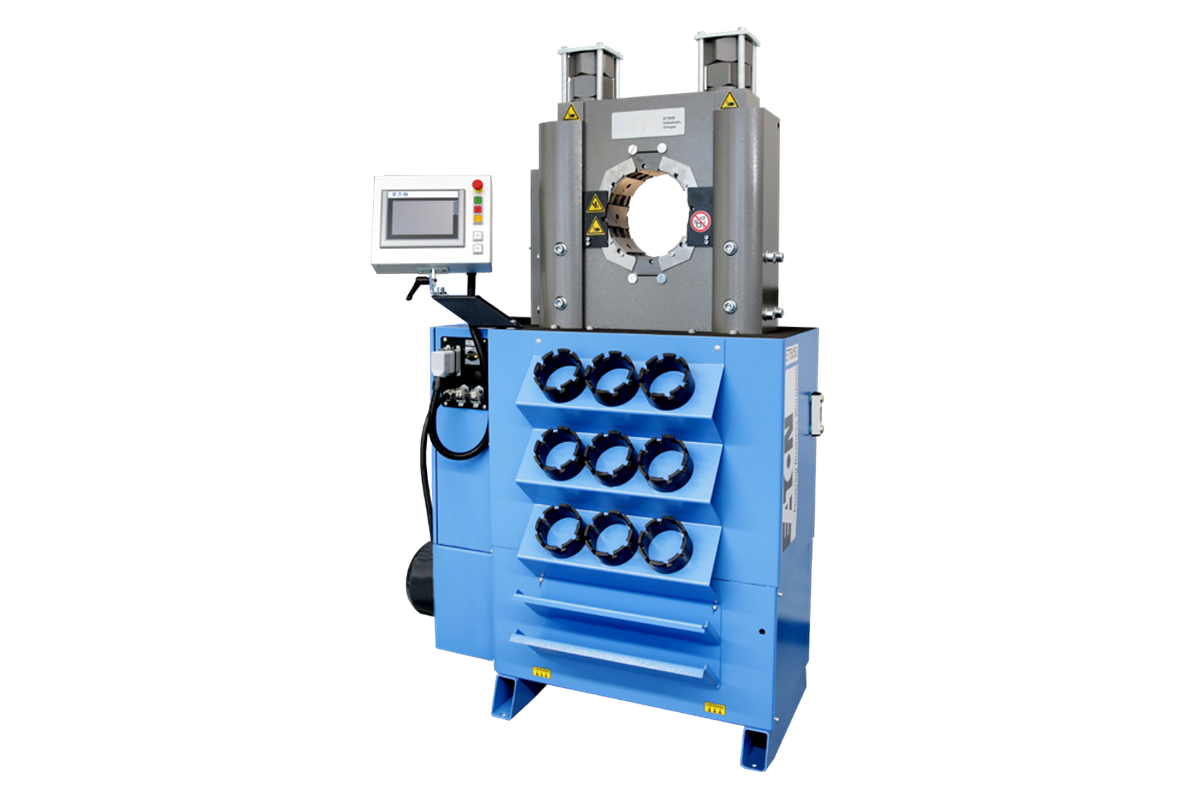 ET5050
The ET5050 is designed for high industrial production and comes pre-programmed with all of Danfoss' hose and hose fitting crimp specifications, crimp profile details, and machine settings in order to crimp to Danfoss' specifications. It crimps up to 2" spiral, 2" braided and 4" industrial in Danfoss core hose products as well as a wide variety of specialty hose.
Visit PowerSource
In our digital catalog you can find product specifications, literature and helpful tools like product configurators, 2D/3D models, cross reference, crimp specs and many more.