Danfoss is taking braided hose to the next level with its Aeroquip EC881 Dynamax hose.
An impressive alternative to heavy, rigid 4-spiral hose, EC881 Dynamax hose is a 2-wire braided hose that is qualified to an outstanding 1 million impulse cycles. This tough, abrasion-resistant hose provides a lighter weight, flexible option for high pressure applications normally dependent upon 4-spiral hose. It outperforms standard EN857 2SC in pressure rating, operating temperature, impulse life and abrasions resistance.
Features and benefits
1 million impulse cycle performance provides 5x more impulse life
35% Higher pressure ratings which can replace spiral hose in size -16 and below
26% higher operating temperature
50% more flexible with 1/3 SAE 100R2 bend radius at 100ºC
Low compression set due to new patented Dura-Pulse™ inner tube
8x higher abrasion* resistant Dura-Tuff cover
Reduced cost
*Than typical EN857 2SC hose

Want more info?
Download our new brochure to find size, pressure ratings, agency listings and more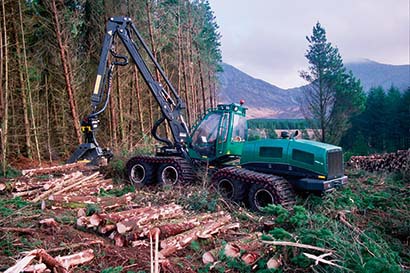 Forestry/Logging equipment
Agricultural equipment
Mining
Oil & Gas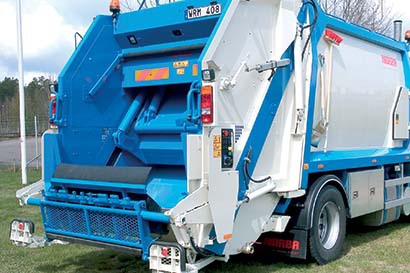 Applications
Compact construction equipment
Waste/Refuse trucks
Aerial lifts
Features Danfoss patented Dura-Pulse inner tube technology
A unique blend of polymers combined with reactive chemistry produces enhanced material properties that are formulated into our new NBR (acrylonitrile butadiene rubber) formula. This formula delivers an inner tube with superior heat stability and outstanding flexibility.
Dura-Pulse gives EC881 Dynamax the ability to handle:
Pressures up to 450 bar (6525 PSI)
Temperatures to +126º C
1/3 SAE bend radius at 100º C
1,000,000 impulse cycle performance
Visit PowerSource
In our digital catalog you can find product specifications, literature and helpful tools like product configurators, 2D/3D models, cross reference, crimp specs and many more.