When supplies of freshwater are scarce or unavailable, for instance on board vessels, platforms, and rigs the need for production becomes evident. Being able to produce freshwater on demand is paramount in the marine and offshore industry. Our SONDEX® freshwater distillers are based on two, or more, titanium plate packs that act as evaporators and condensers. Other manufacturers commonly just use regular plate heat exchanger plates in the plate packs; however, this produces inferior results.
What does that mean for you?
We are never satisfied with inefficient solutions and as such, we are one of the only manufacturers in the world that produce specially designed, double-sided plates for use in freshwater distillers. The evaporator and condenser sides feature a vertical tube design that eliminates water scaling problems and reduces pressure drop. The channels provide excellent media distribution and are spacious enough to accommodate the larger vapor volumes. The other side features the SONDEX® Free Flow pattern, resulting in a highly efficient product that yields optimal results all the time.
Single and multi-stage distillers
We can deliver both single and multi-stage freshwater distillers, the choice of which depends on the intended application and whether it is going to be installed on board a vessel or on a rig.
Single-stage freshwater distillers require a relatively large amount of energy to operate, but are less expensive than their multi-stage counterparts. They are a common choice for vessels, as the engines on board produce large amounts of excess heat which can be utilized in the single-stage freshwater distillers, resulting both in the production of freshwater as well as the disposal of unwanted heat. The excess energy is thus put to good use and benefits the entire vessel, making single-stage freshwater distillers an obvious choice.
Multi-stage freshwater distillers, on the other hand, are more expensive but produce more freshwater and require less energy. The energy from the evaporation process is reused multiple times making multi-stage solutions ideal for rigs and other offshore platforms that do not generate excess heat and must instead actively produce energy. This way, the larger investment pays off in the long run with reduced energy costs for operation and increased freshwater production.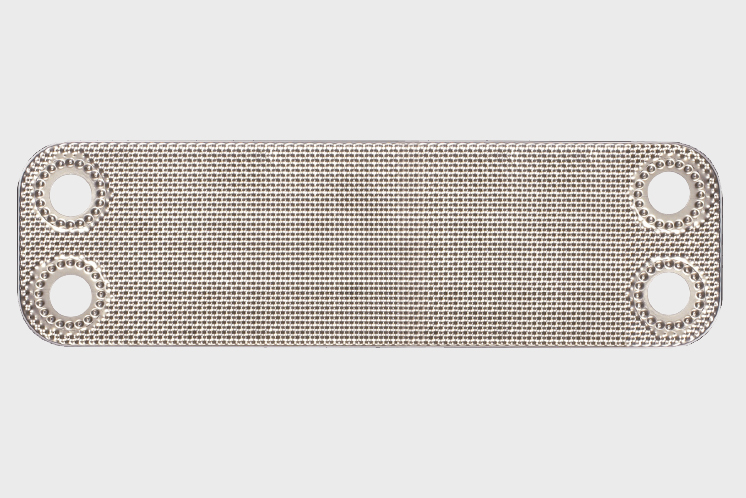 Micro plate technology
Our heat exchangers with the new state-of-the art Micro Plate™ technology feature next-generation efficiency and performance – giving you more from your district heating and cooling applications.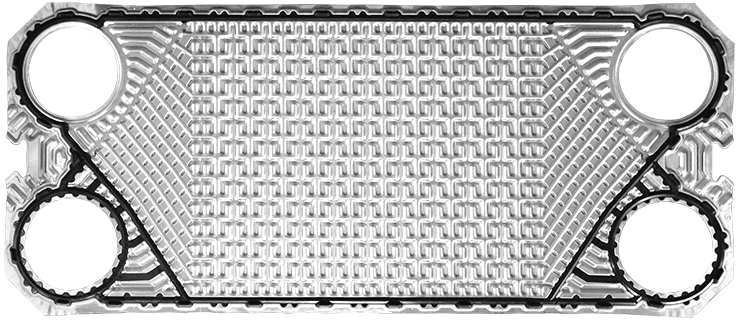 SONDEX® Free flow patterns
The SONDEX® Free Flow pattern is designed to treat media that is unsuitable for regular heat exchangers due to high viscosity, fiber and particle contents, or considerable risk of fouling.
Marine/offshore industry
Drinkable water production
Process water production
Domestic water production
Salinity of 1-10 ppm
Capacity of single-stage units: 1-100 metric tons of water/day
Capacity of multi-stage units: 30-200 metric tons of water/day
Construction materials: stainless steel, titanium
Features and benefits
High-vacuum design that lets the seawater evaporate at temperatures below 48 C°. This makes it possible to utilize excess heat from the cooling water of the engine jacket and put otherwise wasted energy to good use.
Our freshwater distillers require minimal supervision after startup, as they are fully automated and operate according to the given water flow and pressure. Furthermore, they are designed to require very little maintenance.
Featuring a salinometer, running-hour meter, and a chemical dosing unit by default, our freshwater distillers have all the equipment needed to ensure the correct salinity level for the desired freshwater output.
Our multi-stage freshwater distillers are based on regenerative energy utilization and are very well-suited for producing large quantities of freshwater, especially when the available energy is limited and costly to produce.
What kind of heat exchanger is right for me?
The choice of heat exchanger depends on many factors. Our skilled sales engineers design the heat exchanger with the appropriate dimensions and correct specifications based on your input and requirements, to ensure that you receive a quality solution that performs optimally.
Which certificates are available for the heat exchangers?
Our heat exchangers are approved and certified according to industry standards and requirements. For specific details, please reach out to your local SONDEX® brand sales representative.
Where can I get a price list?
Please contact your local SONDEX® brand sales responsible.
How can I get a quotation?
Please contact your local SONDEX® brand sales office. For the most accurate quotation, please prepare the following data:
Duty,
Type of media,
Pressure drop,
Flow rate,
Working pressure,
Thermodynamic properties, Temperature,
Working temperature.