The VLT® Advanced Active Filter AAF 006 drive has reached the Limited phase of its lifecycle, which means it is discontinued and no longer in production. Basic maintenance, spare parts, and repair services are available for a limited time. Danfoss supports existing service contracts.
In this phase, Danfoss offers assistance using services such as:
If desired, we will help you select the best replacement product with the correct features for your application. Our intelligent products can optimize your system for many years to come.
Download the Operating Instructions
Successor product: Danfoss Advanced Active Filter AAF 007
Mitigate harmonics, correct power factor, and compensate imbalance, all in one product. Equipped with the newest generation SiC switches, AAF 007 delivers more than 98.2% efficiency. This filter ensures 60% lower power losses compared to similar filters, and effectively eliminates high-order harmonics. AAF 007 is designed to reduce harmonic distortion for all Danfoss drives products.
Line voltage and filter current*
3 x 380–480 V AC ... 55 A modules. Maximum 440 A with 8 modules mounted in parallel
*Other voltage ranges and filter currents are available on request.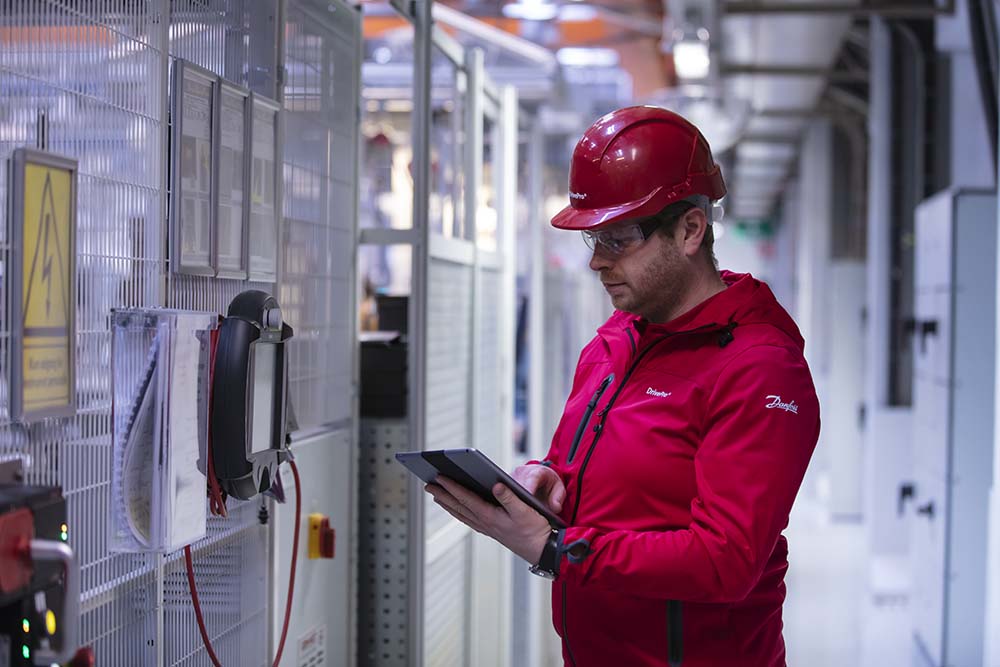 Do you have more drives installed?
We can also support you with the DrivePro® Site Assessment service, which makes managing your installed base of AC drives and planning for the future easier than ever. A Danfoss expert can provide you with a detailed survey of all your AC drives, delivering a clear picture of current and future maintenance needs.