Introducing AB-QM 4.0
Engineering the best PICV valve for HVAC 4.0 in smart buildings.
AB-QM 4.0 hydronic enabler for smart buildings
With the AB-QM 4.0 Pressure Independent balancing and Control Valves (PICV), the product range of pressure independent valves for HVAC heating and cooling systems has been extended. The valves are designed for use in combination with conventional, modulating or on/off, actuators. Or for the Danfoss NovoCon® S digital actuator, which can be integrated into Building Management Systems (BMS) via BACnet or Modbus bus-communication. This innovative combination enables HVAC 4.0 solutions in smart commercial buildings concepts such as hotels or offices.
Why PICVs are the best choice control valves in HVAC systems
A buildings' HVAC system is designed according geographical determined 'worst case' climate conditions. In practice these most demanding conditions seldom occur. As result, the HVAC system operates in partial load conditions most of the time. Achieving hydronic balance while the flow in the system constantly fluctuates requires a dynamic balancing solution. PICVs not only dynamically balance the system. Once equipped with an actuator they also control the flow, allowing more or less water through terminal units to provide rooms with correspondingly more or less heating or cooling.
The main benefit of PICVs:
2 functions combined in 1 product
Accurate pressure independent control performance and 100% valve authority
Easier to design and commission
Increased HVAC energy-efficiency
Besides these main benefits there are also complementary benefits:
Longer lifetime of the actuators, reducing the operational costs
Increased comfort and less complaints
Increased efficiency of boilers and/or chillers
We created PICVs now we redefine the value
Danfoss AB-QM 4.0 is the enabler for HVAC 4.0 in smart buildings. It is a completely new designed Pressure Independent Control Valve (PICV) for terminal units such as fan coil units, chilled beams, and climate panels. It still features the unique AB-QM 100% valve authority for best-in-class control performance. But we have redefined the value in four different areas: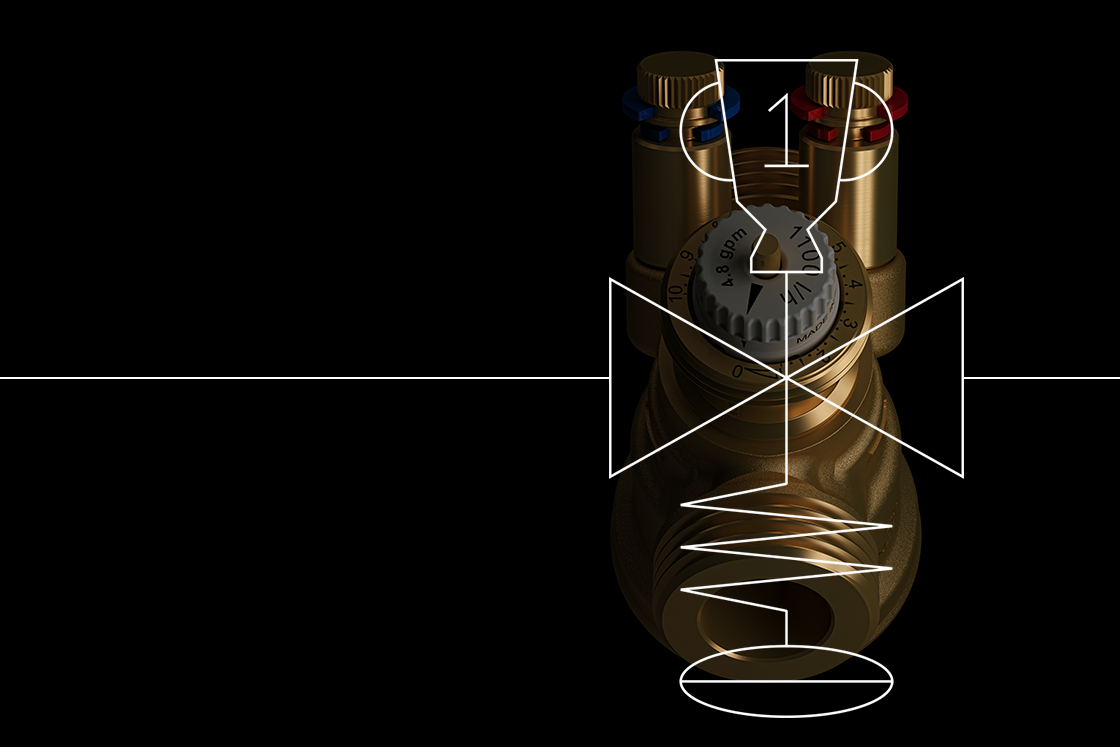 Specification & installation
AB-QM 4.0 is designed to be the indisputable best PICV. The control performance is best-in-class and the PN25 valve body meets every requirement. The design flow can accurately be set, is visible when an actuator is mounted and can accurately be measured with PFM 1000. There are models with internal or external thread, with or without test plugs. The bi-directional filling and flushing simplifies the commissioning process.​

The best choice when you want a tender winner​.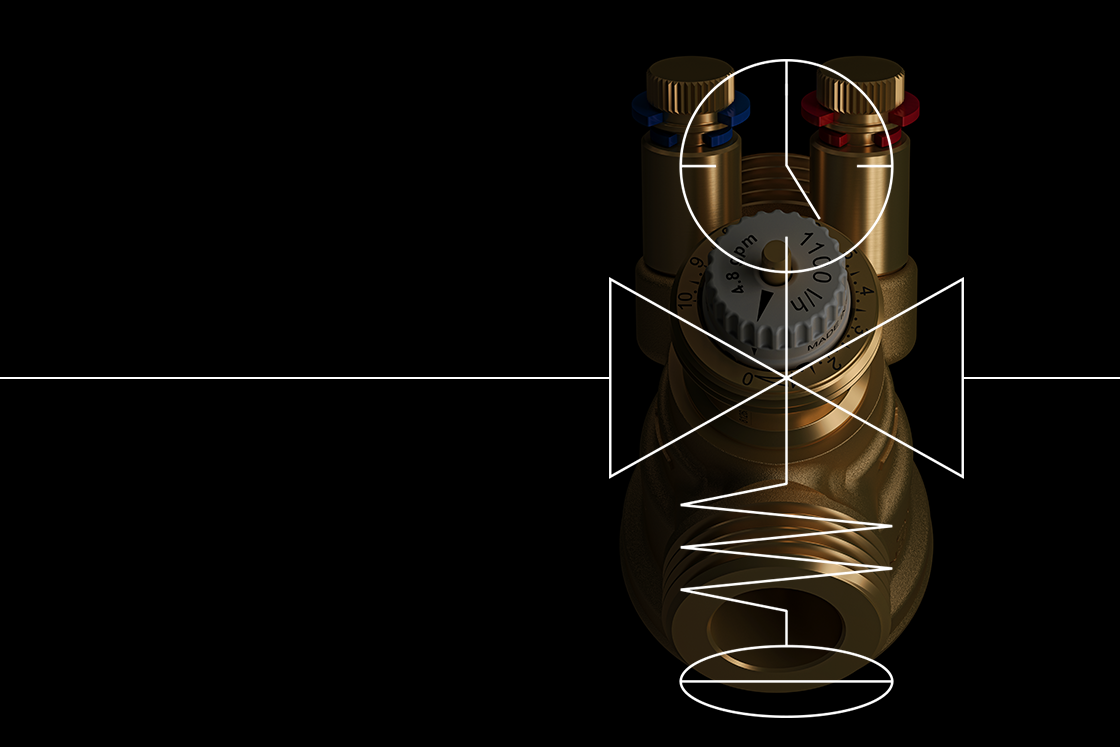 Reliability & robustness
AB-QM 4.0 is designed to have a long lifetime. It has best-in-class reliability. With the inner construction made from a dedicated Polymer the valve is significantly less sensitive for scaling and clogging. As result it is the best performer in lifetime tests. For projects extended warranty periods are possible.​

The best choice when you want a superior quality for a long time​.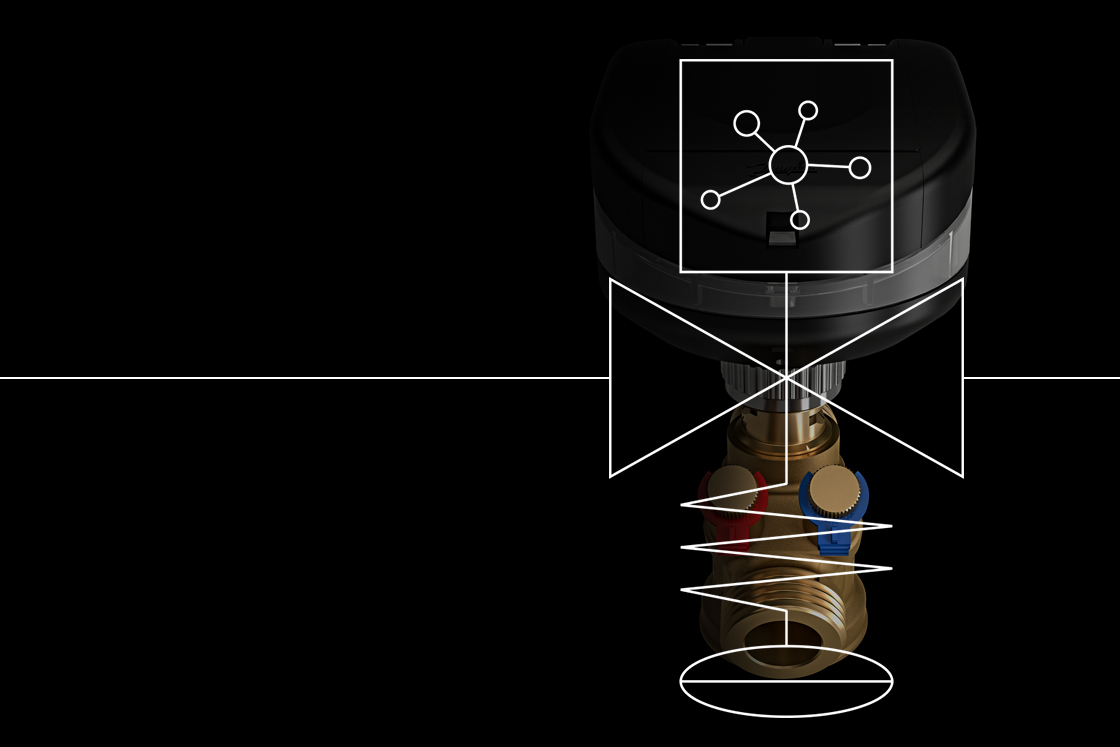 Connectivity & data
AB-QM 4.0 is designed to fit the NovoCon S high accuracy digital actuator with BACnet or Modbus bus communication. This actuator allows for plug & play BMS integration and offers many benefits. The HVAC system can remotely be commissioned or flushed to save valuable time. Extended system data is provided to the BMS for e.g. predictive maintenance, alarms or fast error detection.​

The best choice when you want connectivity and data​.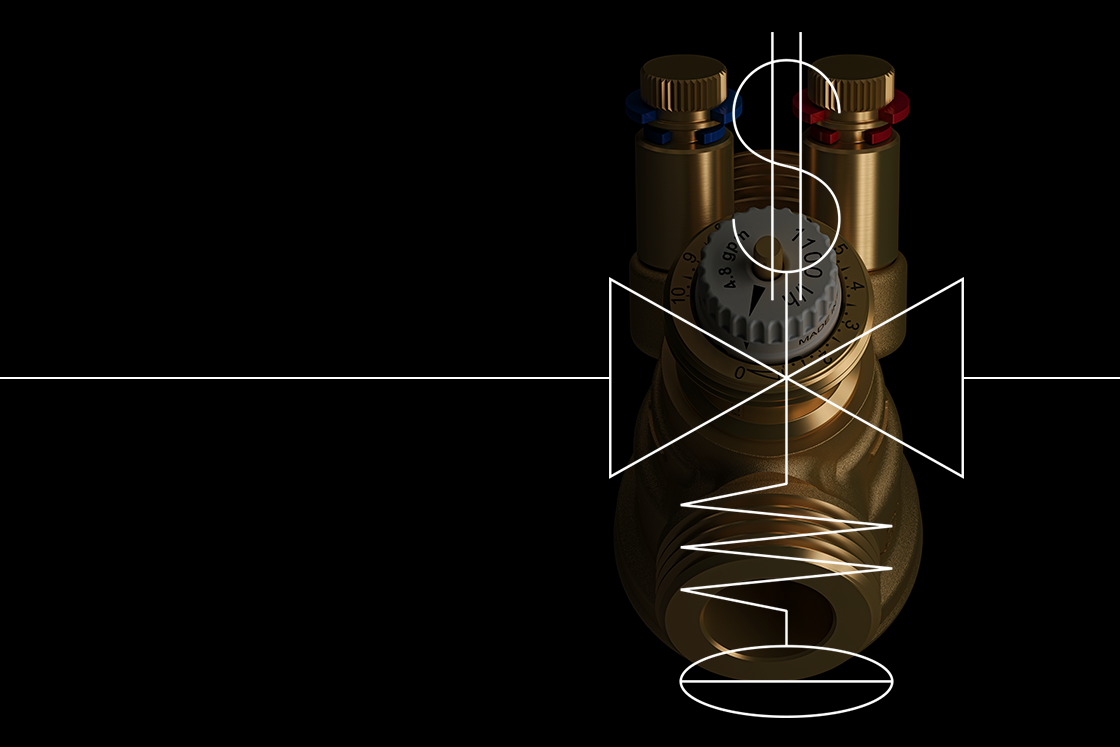 TCO & ROI
AB-QM 4.0 is designed to lower  design, installation, commissioning and operational costs. It allows a faster handover time in projects. The established hydronic balance provides optimal user comfort at the lowest energy consumption. This results in the best possible HVAC system efficiency. The building value increases, allowing a higher rental price per m2 to optimize the Return on Investment.

The best choice when you want the lowest cost of ownership.​

How AB-QM 4.0 redefines PICV value
What exactly are the differences between AB-QM and AB-QM 4.0?
Find out in the interactive PDF Infographic
Actuators for AB-QM 4.0
Find out more about AB-QM 4.0 matching actuators here:
NovoCon® Digital actuators

With NovoCon® Danfoss revolutionizes the way hydronic balancing and HVAC control work together. The first of its kind digital HVAC actuators are directly connected with a Building Management System (BMS). This enables System Integrators to design state-of-art, Internet of Things (IoT) solutions.
NEW: NovoCon M, L and XL - Big news for fans of IoT solutions in smart building concepts

New NovoCon® M, L and XL digital actuators for AB-QM Pressure Independent balancing and Control Valves (PICV) complete the series of smart, digital, IoT actuators for hydronic HVAC applications.



New: Digital Design Center – one entry point for all design needs

Design engineers, specifiers and consultants are under a constant pressure when looking or the best solutions for their designs and customers. To simplify their work and save time, we have developed a new online platform – Digital Design Center.
Hotels

The hotel industry is a highly competitive sector where margins are constantly under pressure. The service towards guests must remain on a high level to hold the hotels' reputation. Saving energy is a key-differentiator. Danfoss offers comfort increasing HVAC solutions which help reduce the energy consumption.

Offices

The ways office buildings are used is changing fast. Trends such as smart offices, digitalization and flexible work stations require adaptations in the technical aspects as well. Optimal indoor comfort for workers is essential. Danfoss offers comfort-increasing and energy-saving HVAC solutions.