The time to act is now - the world is decarbonizing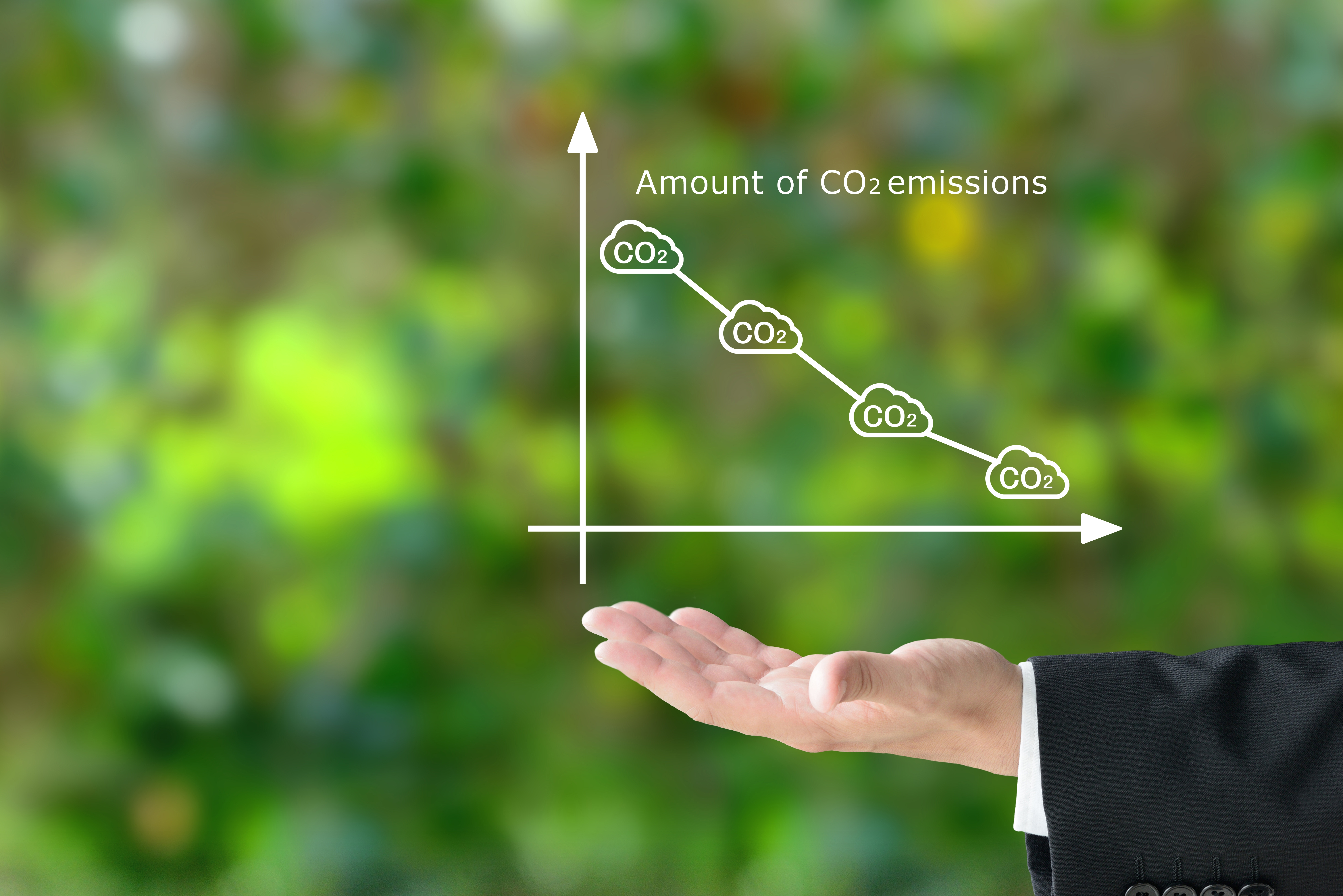 The world is embarking on a CO2 decarbonization journey with the goal of decreasing its heating emissions with 50% by 2030 and reaching CO2 neutrality by 2050.
The future of oil heating systems (starting in Europe) will be based on liquid low carbon fuels. Different types of carbon-neutral liquid fuels are already in production, created from different types of raw materials. These fuels can be used in modern condensing boilers without the need for alterations. Furthermore, the existing supply infrastructure can be used. The carbon-neutral heating fuels will be "drop in" replacements for oil.
Following the global ecological transition for a carbon neutrality, Danfoss has converted its burner component products, making them compatible with these new biofuels of different origins and characteristics, which will partially or totally replace current conventional fuels.
The solutions are here - Bio30 pumps and HVO nozzles
Our new Bio30 pumps and HVO nozzles for the burner components industry, will play part in our portfolio of solutions, helping customers to decarbonize and lower the heating emissions.
Bio pumps
Our Bio pumps - Bio10 and Bio30 are designed for domestic and commercial applications for the OEM and the service markets.
Due to the harming effect of the high fatty acid content of the biofuels, copper-containing metals (e.g. solenoid valve and pressure regulation) should not get in direct contact with a higher than 10% content of biofuels.
By changing the materials of the components within our pumps, in relation to the different types of fuels - Bio10 and Bio30, we ensure all product components are bio compatible. 
With the advantage of a mechanical shaft sealing on our products vs. other low-grated sealing types, we secure the highest quality for our bio pumps and we undertake a responsible attitude towards eliminating the risk of oil leakage and product misfunction. 
Features:
Compatible with heating oil mixed with 10% and 30% biodiesel (FAME and UCOME)
State-of-the art mechanical shaft sealing
No contact to copper-containing metals (for Bio30 pump)
100% capacity and performance tested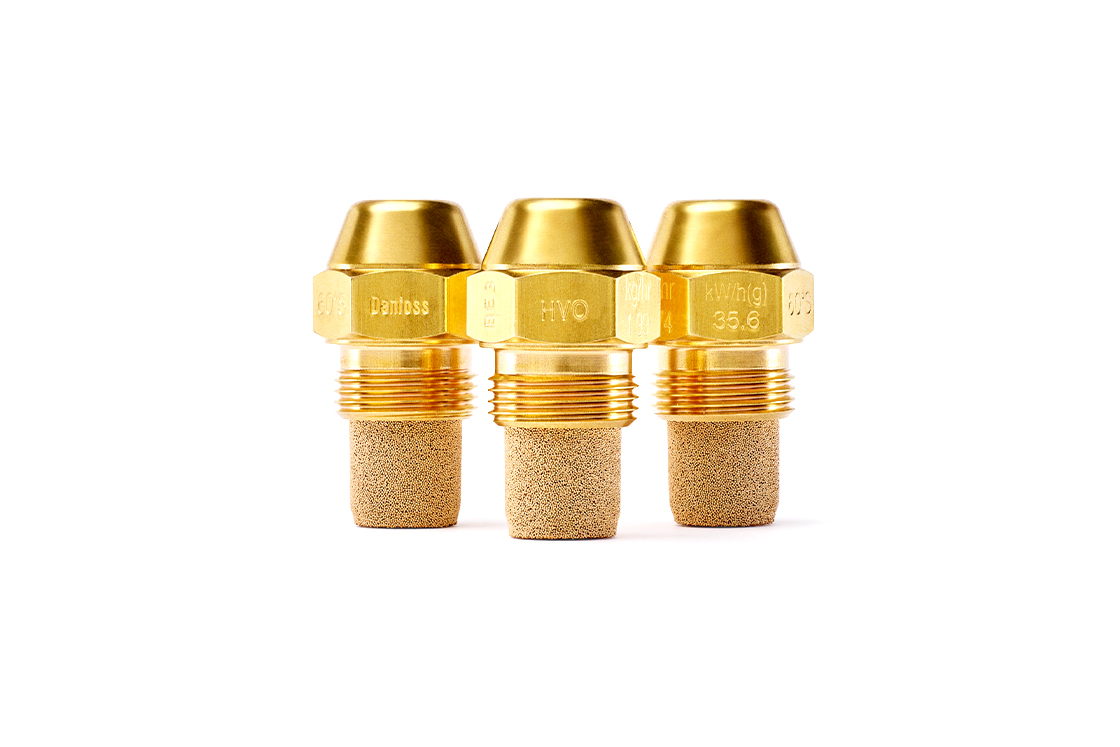 HVO nozzles
Oil nozzles type HVO are designed for domestic oil burners in the UK market.
As to the construction and atomizing, the HVO nozzle is based on the same design as all types of Danfoss nozzles.
Features:
HVO/HUCO biofuels or blends hereof
100% capacity and performance tested
kW/h marking (UK market)

High quality solutions
Our range of high quality burner components have been ranked among the best and most reliable in the world – designed specifically for the increasing need of energy efficiency and technically suitable for the low carbon liquid fuels. 
State-of-the art mechanical shaft seal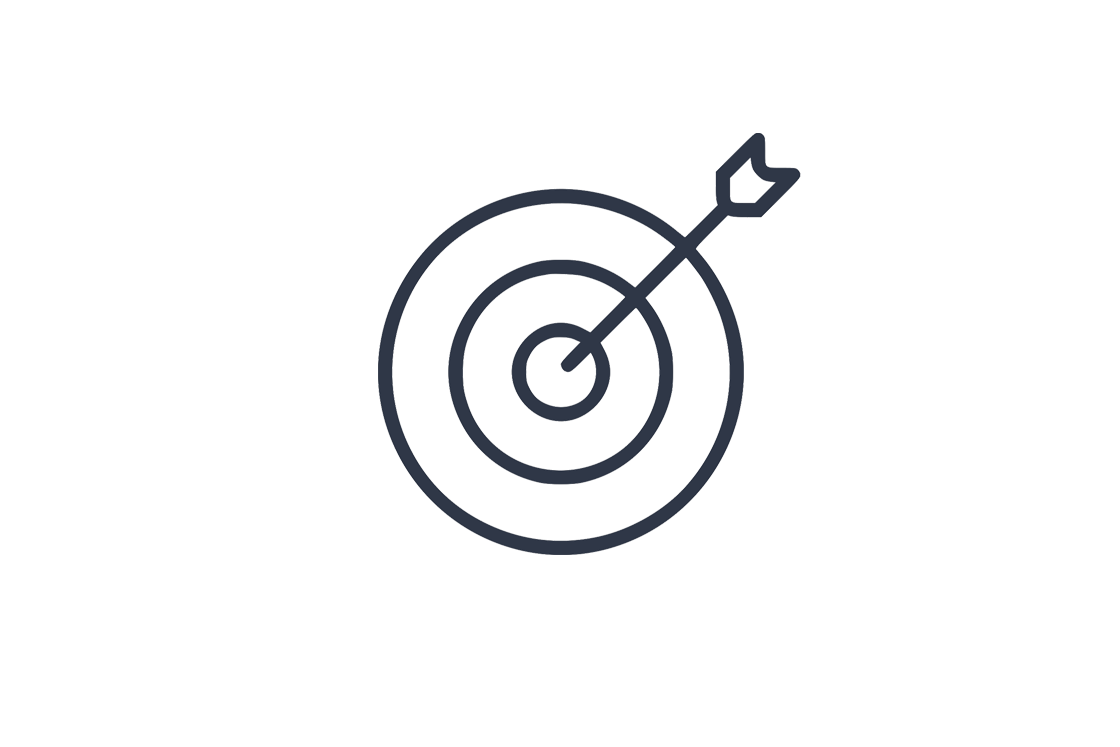 Your shield from the unknown
We have engineered best-in-class Bio ready burner components with a high focus on quality. 
TUV certificate acquired - demonstrating our commitment to meet all industry standards for quality, safety, and sustainability.

Innovation is our heritage
We are devoted to developing further our Bio product  portfolio, so we can meet your exact needs. Partner with us on customized solutions. 
Higher levels of FAME content, even up to 100% FAME (B100) are no longer uncommon.  
Our technical suitability for low carbon liquid fuels
Different types of Biofuels
and Danfoss burner components compatibility
FAME
(Fatty Acid Methyl Ester)
HVO
(Hydrotreated Vegetable Oil)
BtL
(Biomass-to-Liquid)
PtL
(Power-to-Liquid)
GtL
(Gas-to-Liquid)

from vegetable oil
(e.g. Rapeseed Methyl Ester - RME)

UCOME
from residues like used cooking oil (UCO)

from vegetable oil
(e.g. Rapeseed)

HUCO
from residues like used cooking oil (UCO)

Biomass
Household or industry waste

Power
Based on green electricity
(Renewable electricity)

Off gas
(Natural gas)

Danfoss Bio30 pumps
Danfoss HVO nozzles
Danfoss standard burner component products
Danfoss standard burner component products
Danfoss standard burner component products
FAME (Fatty Acid Methyl Ester) is the generic chemical term for biodiesel derived from renewable sources.
It is used to extend or replace mineral diesel and gas oil.
Based on vegetable oil (rapeseed, soybean, corn, beet, etc.), animal fats, used cooking oils or greasy industrial waste, which is processed with methanol to a liquid fuel, suitable for oil heating.
FAME is generally mixed with fossil fuel oil in varying proportions. A mixture of 30% FAME and 70% fossil fuel oil is referred to as B30.
However, higher levels of FAME content, even up to 100% FAME (B100), are becoming more and more common. 
Produced from used cooking oil, residues from the food industry and from vegetable oils (rapeseed oil, soybean oil, corn oil etc.), which are not intended for food.
HVO is part of the paraffinic fuel family. It is a second-generation biofuel, also known as an advanced biofuel or renewable diesel.
It can be mixed without restriction with fossil fuel.
Biomass-to-Liquid (BtL) is a multi-step process of producing synthetic hydrocarbon fuels made from biomass via a thermochemical route.
Generated from a variety of vegetable raw materials such as algae, waste, wood, or straw. Waste from households or industry also can serve as a carbon source in the process.
A greenhouse gas reduction potential of up to 90%.
Generated a synthetic liquid fuel by using renewable electricity, carbon dioxide from the atmosphere or other sources, and water.
Gas-to-Liquid (GTL) is a chemical process in which natural gas is converted to gasoline or diesel fuel.
A process to generate various chain hydrocarbons by utilizing the natural gas present across refineries.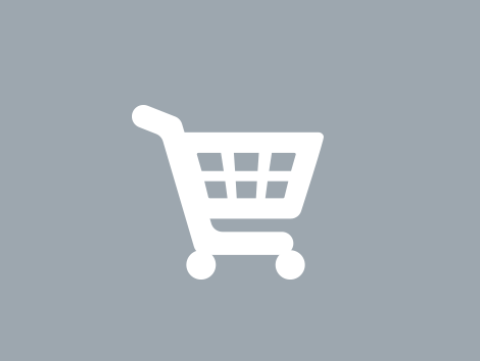 Contact your Danfoss representative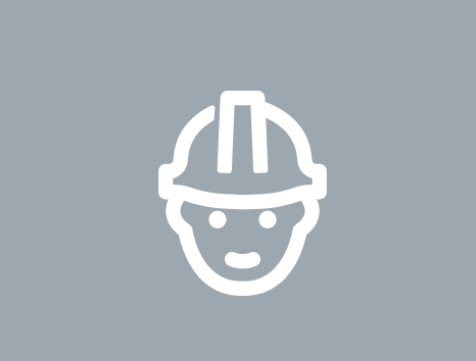 Through your professional installer/wholesaler
Get in touch with Danfoss and Danfoss partners for detailed information on where and how to buy. 
We ensure the same general sales conditions and warranty period as for our standard burner component products.