Thank you all for 3 wonderful days at Chillventa 2022
Chillventa 2022 is over, but we're keeping things going in our virtual booth. Access on-demand recordings of our sessions, play our Drop Game, and find all the latest info on our products and solutions right here.

Event Highlights from the Danfoss Booth
Chillventa 2022 is a wrap. From cutting-edge product reveals, one-on-one talks with our experts', daily broadcasts, to smart monitoring, and sustainability, our booth was filled with forwarding-leaping tech.


The latest in Industrial Refrigeration
technology
Showcasing leading solutions for industrial refrigeration systems using both ammonia (R-717) and CO₂ (R744), discover Danfoss's innovative and emerging portfolio dedicated to large, industrial transcritical CO₂ systems—with products specifically designed for higher capacity, pressure, and temperatures.
Join our sessions online
Meet our experts and learn how to improve your system
Discover the latest trends driving the industry forward
Explore our portfolio dedicated to large industrial CO₂ refrigeration systems
Available On Demand!
Learn more about Industrial Refrigeration
Future-proof and convenient solutions for Commercial Refrigeration
With the broadest range of convenient, future-proof refrigeration solutions for cold rooms and food service equipment, our experts introduced a new package of natural refrigerant solutions specifically for small format applications—and showcased our comprehensive portfolio of ultra-low GWP-compliant products.
Join our experts!
Latest trends in commercial cold rooms and food service equipment
Market-leading ultra-low GWP CO₂ and A2L additions to our portfolio
Learn how to boost energy efficiency and optimize performance from end-to-end
Available On Demand!
Learn more about Commercial Refrigeration
Connected Food Retail solutions from case to cloud
Experience the latest generation of our CO₂ systems, including our Heat Recovery Unit, which helps supermarkets reduce heating costs by up to 90% while cutting their carbon footprint in half—along with the introduction of several new components and solutions for food retail applications. Plus, you'll see our smart monitoring and management solution Alsense® that optimizes asset performance and energy efficiency.
What's on the agenda
Discover energy-efficient solutions for supermarkets
See our latest generation of CO₂ systems and components
Learn about our controllers, valves, and smart monitoring technology
Experience our Heat recovery Unit
Available On Demand!
Learn more about Food Retail
A new era of greener Heat Pumps powered by Danfoss
With our new releases, we're moving beyond components and developing subsystem and module solutions that are compatible with ultra-low GWP and natural refrigerants, enhance energy efficiency, and leverage smart technology in heat pumps. You'll hear about the myths and facts about refrigerants and the market trend toward integrated heating and cooling systems.
What you can expect
Latest updates on refrigerant regulations and challenges, future-proof potentials, and system efficiency
See how the new Turbocor® Cloud Services reduces chiller downtime
Learn how to uncover heat recovery potential with integrated systems
Available On Demand!
Learn more about Heat Pumps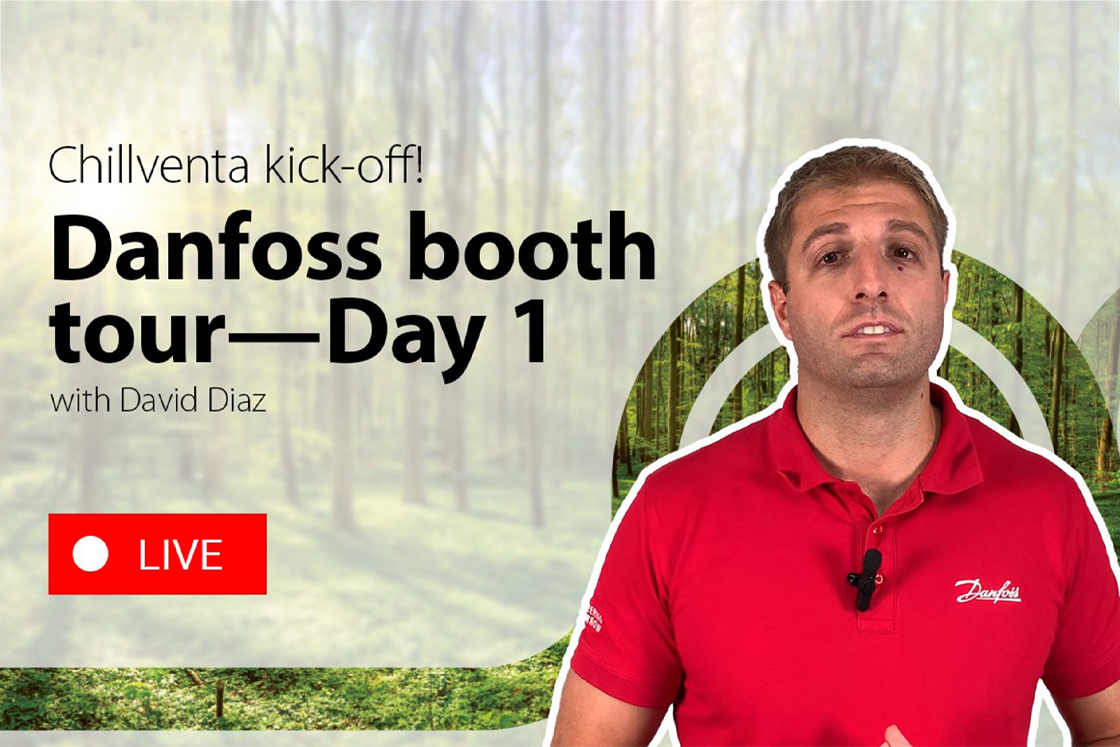 Welcome at Chillventa 2022
Feel the vibe and the energy of Chillventa - the world's leading trade fair for refrigeration technology! Join us for a quick tour of the Danfoss booth at Chillventa.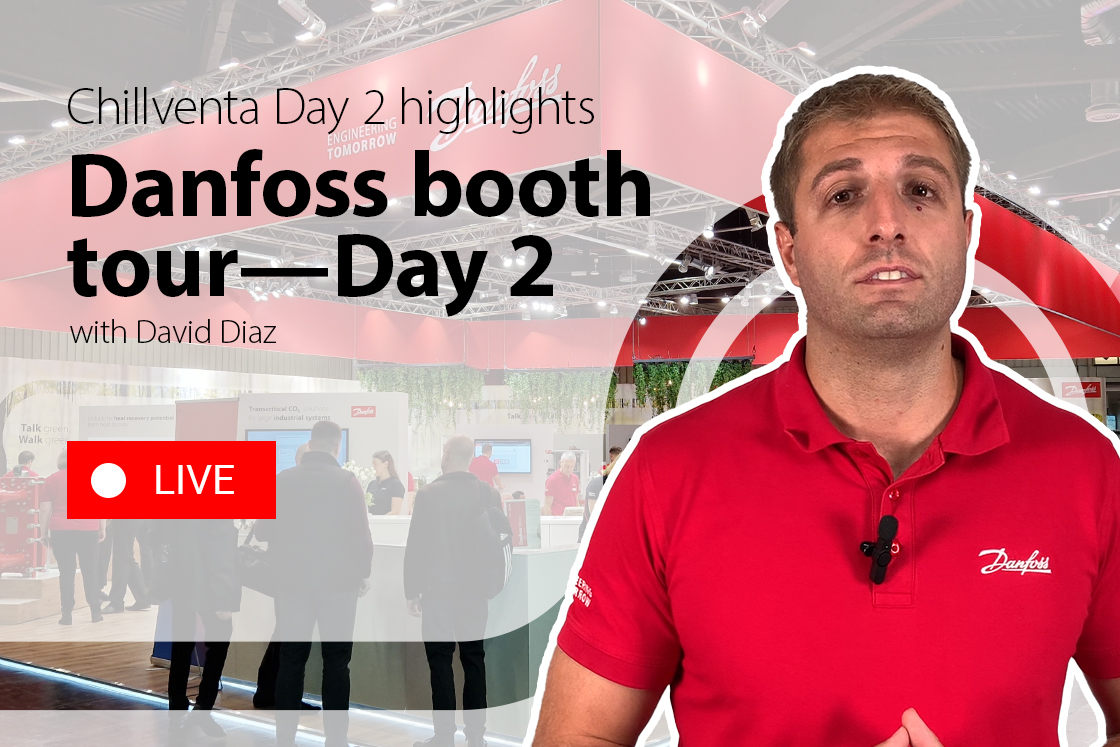 Chillventa Day 2 highlights | Danfoss booth tour – Day 2
Chillventa is underway and so much is happening. Get the latest straight from the show floor. Join us for a quick tour of highlights at the Danfoss booth on day 2.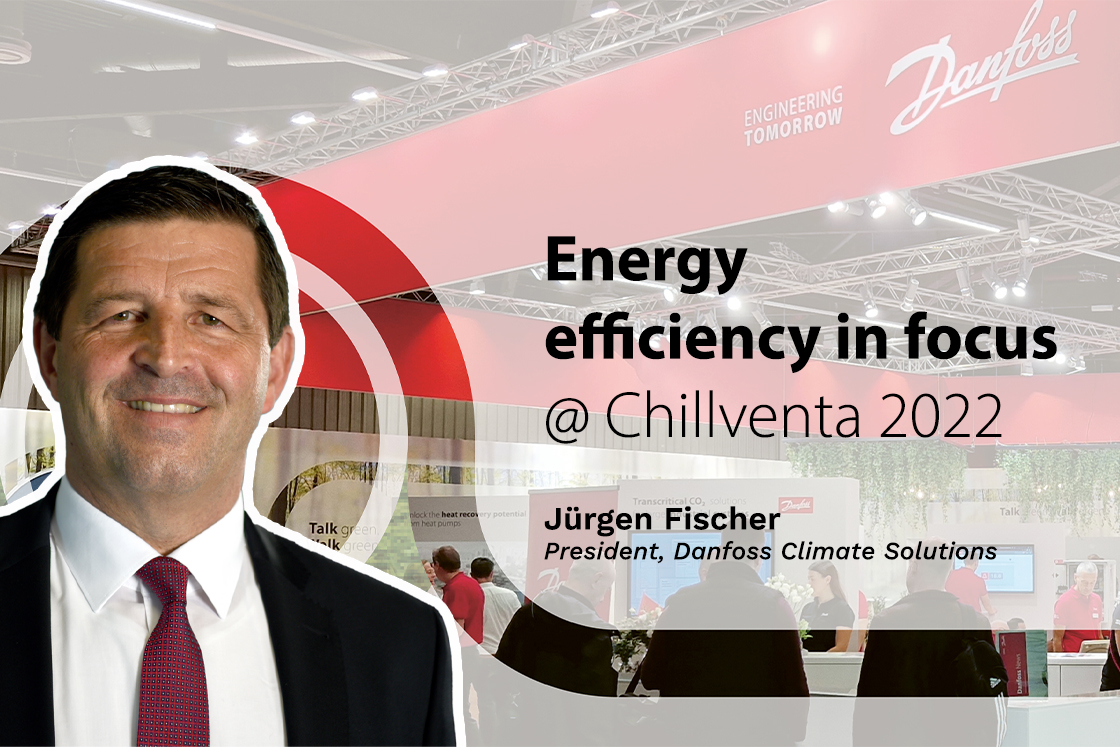 Innovative energy efficiency solutions in focus at Chillventa 2022 | feat. Jürgen Fischer
In this interview at Chillventa 2022, Danfoss Climate Solutions President Jürgen Fischer shared his enthusiasm for a return to in-person conversations with our customers and how we're working together to drive innovation around energy efficiency solutions.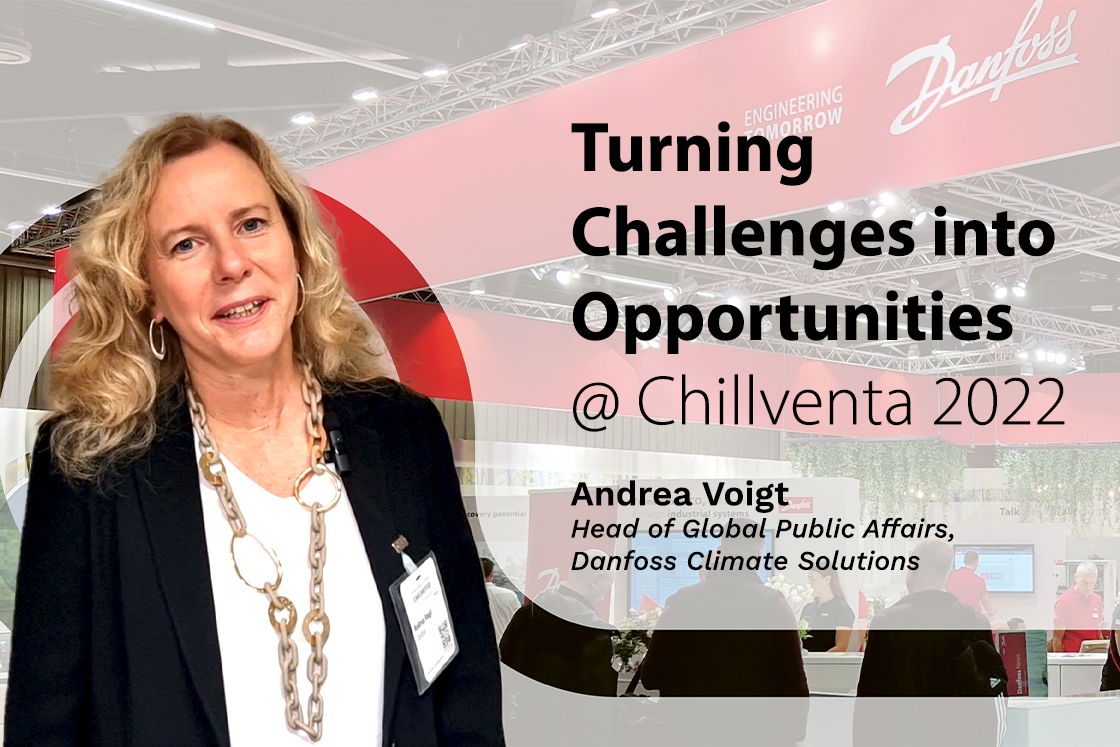 Turning challenges into opportunities in an energy crisis | feat. Andrea Voigt
In this interview at Chillventa 2022, Danfoss Climate Solutions Head of Global Public Affairs, Andrea Voigt shared her excitement for being back at the event—and how they're all coming together to solve the energy crisis.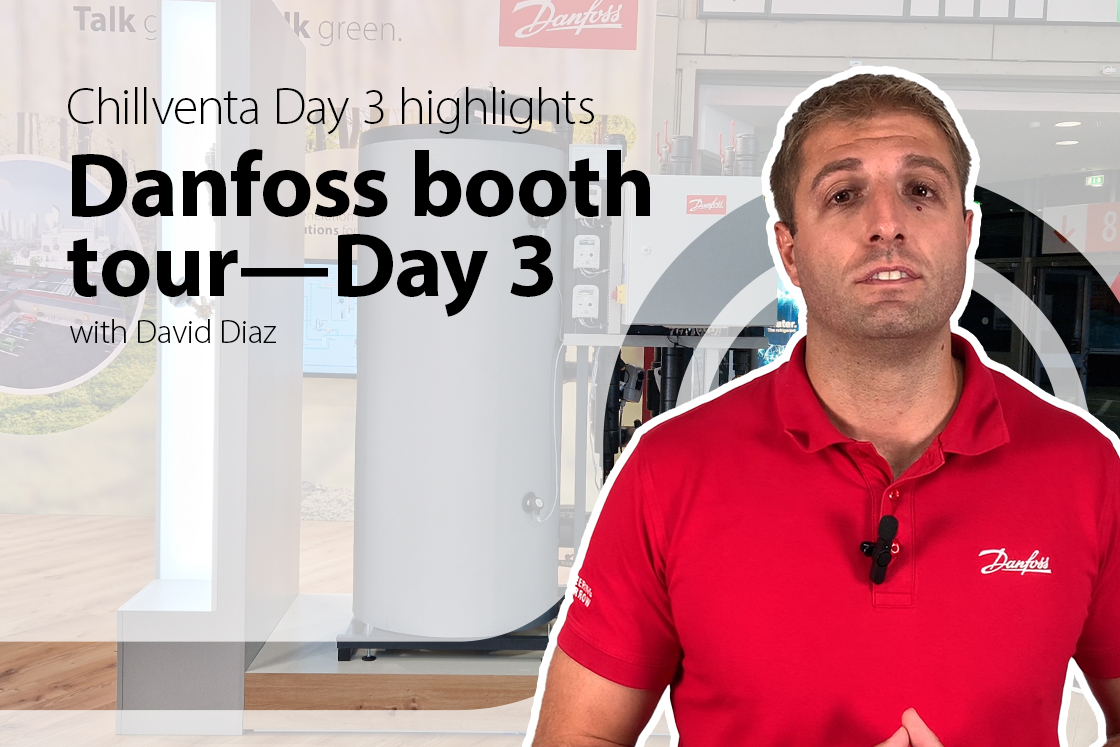 Chillventa Day 3 highlights | Danfoss booth tour – Day 3
Day 3 at Chillventa is a go! Kick things off with an update from David right from the Danfoss booth in the middle of the action. Join in for a quick highlight on the final day of the show.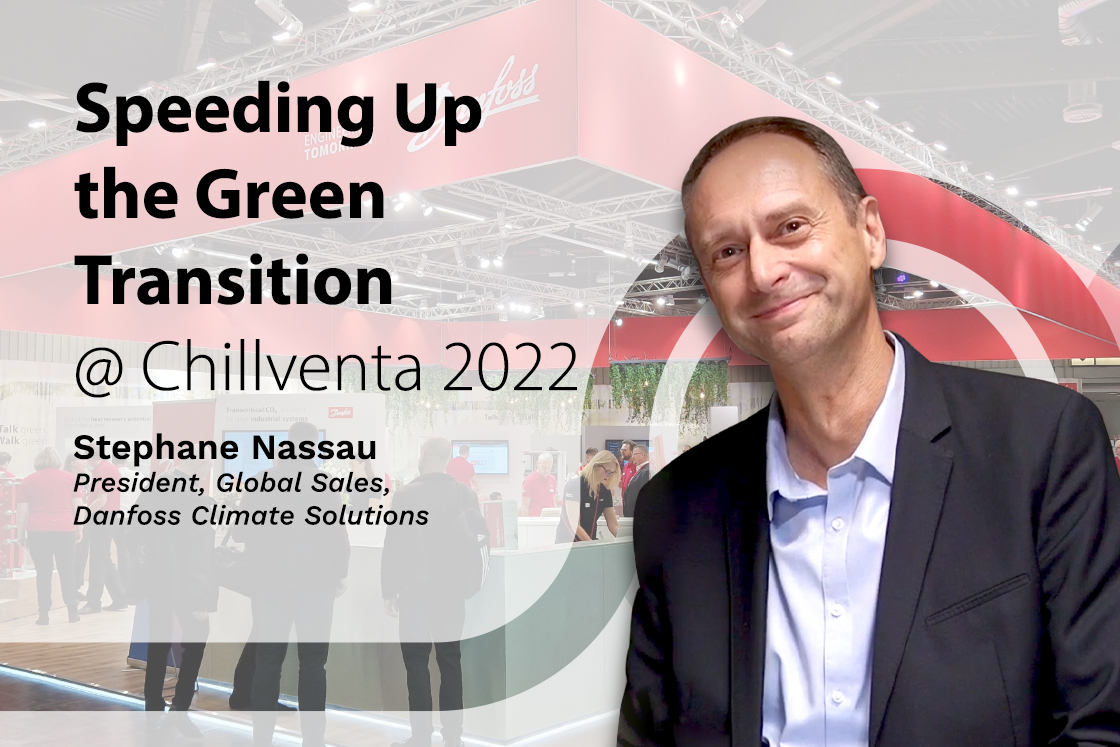 Bringing the Green Transition Up to Speed | feat. Stephane Nassau
In this interview at Chillventa 2022, Danfoss Climate Solutions President of Global Sales Stephane Nassau shared his enthusiasm for all the conversations, solutions, and ideas being shared at the Danfoss booth—and how they're all coming together to push the green transition forward.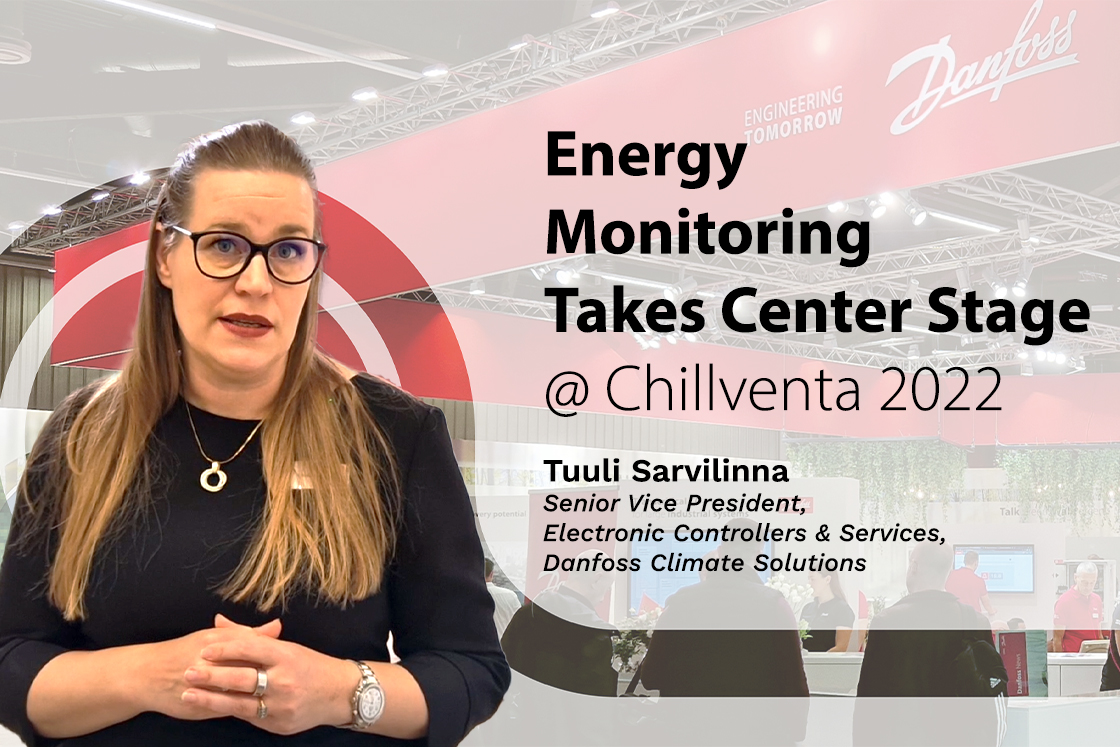 Energy monitoring takes center stage at Chillventa 2022 | feat. Tuuli Sarvilinna
In this interview at Chillventa 2022, Electronic Controllers & Services Senior Vice President Tuuli Sarvilinna shares her thoughts on how energy monitoring is taking the center stage and delivering key benefits by reducing food loss and bringing energy density to the forefront.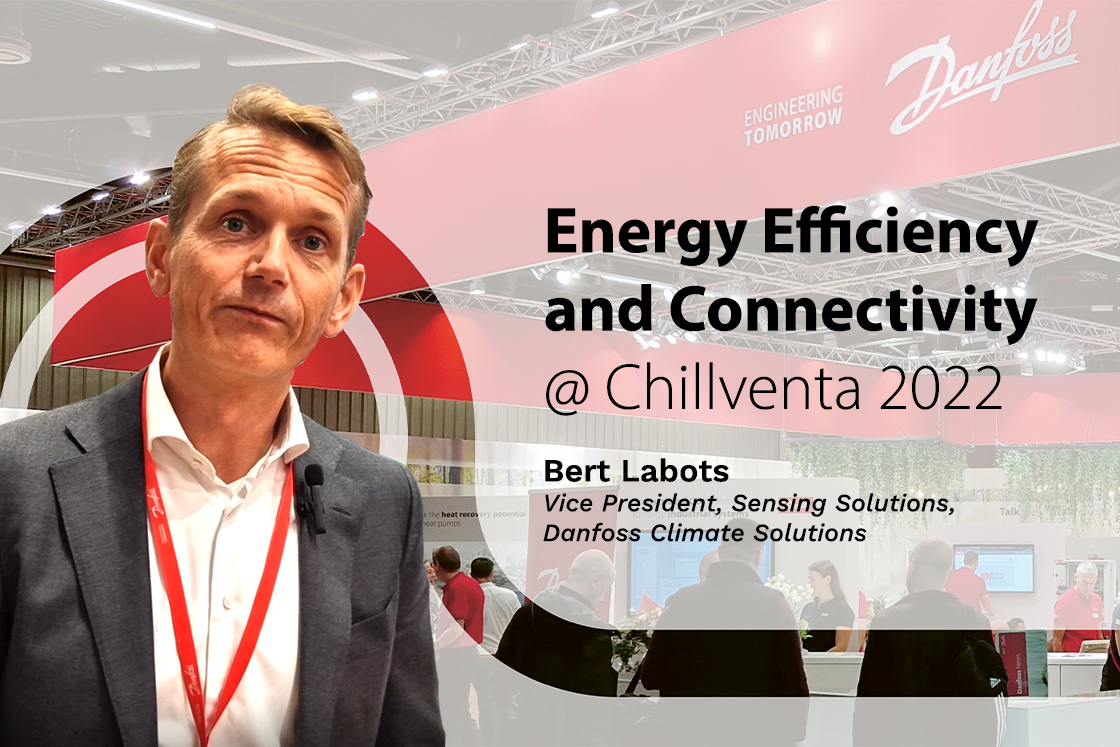 Energy efficiency and connectivity come together at Chillventa 2022 | feat. Bert Labots
Energy efficiency, and how to enable it, was definitely at the forefront of people's minds at Chillventa 2022. Many of our customers and partners stopped by the Danfoss booth and were eager to share how they are making strides with their products and solutions; and our experts were also eager to share how digital sensors and connectivity help take energy efficiency to the next level.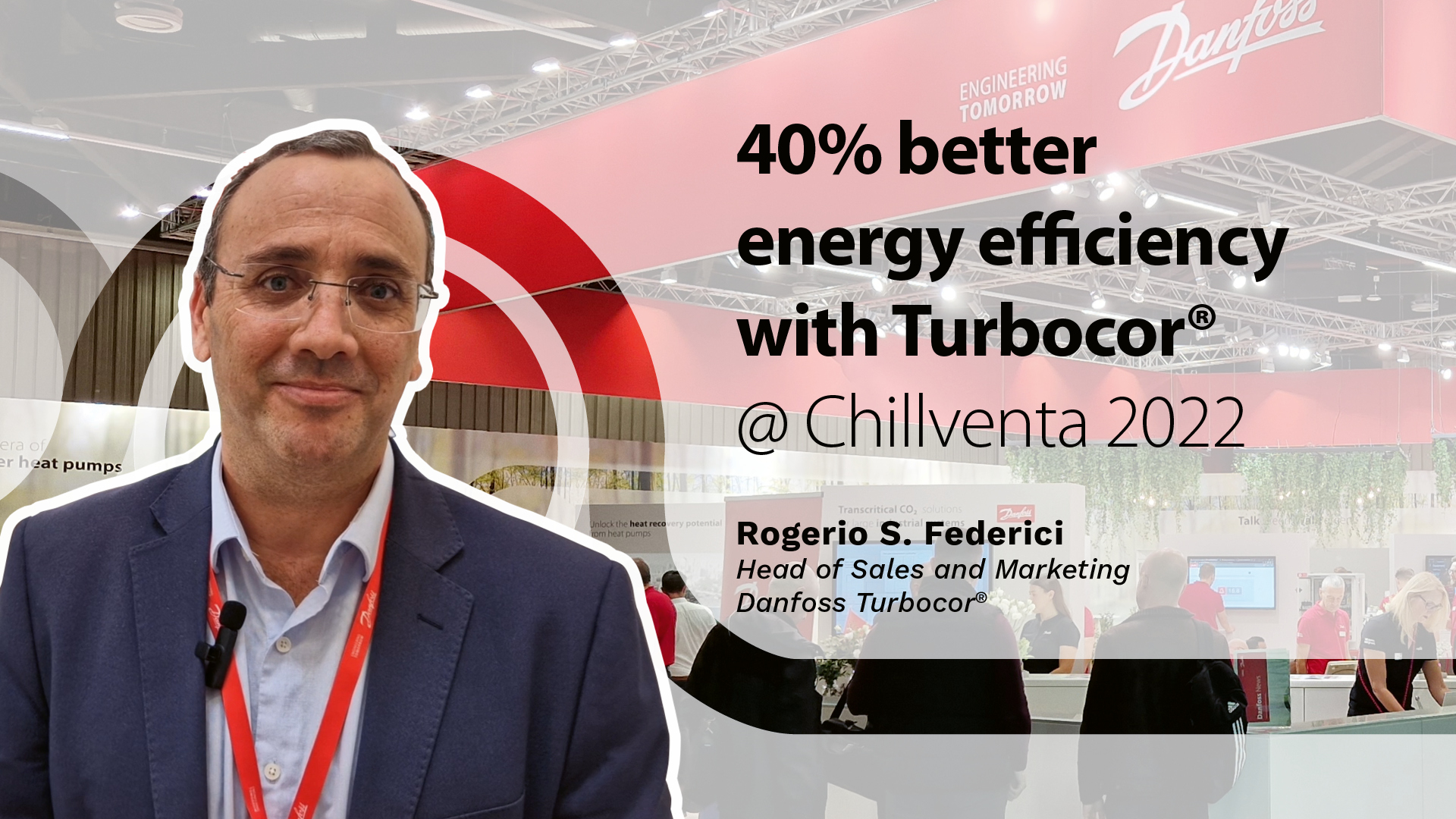 Talk Green. Walk Green @ Chillventa 2022. | feat. Rogerio S. Federici
In this interview at Chillventa 2022, Danfoss Turbocor Head of Sales and Marketing, Rogerio S. Federici shared explains how the Turbocor® compressor enhances energy efficiency—up to 40% more compared to traditional compressors.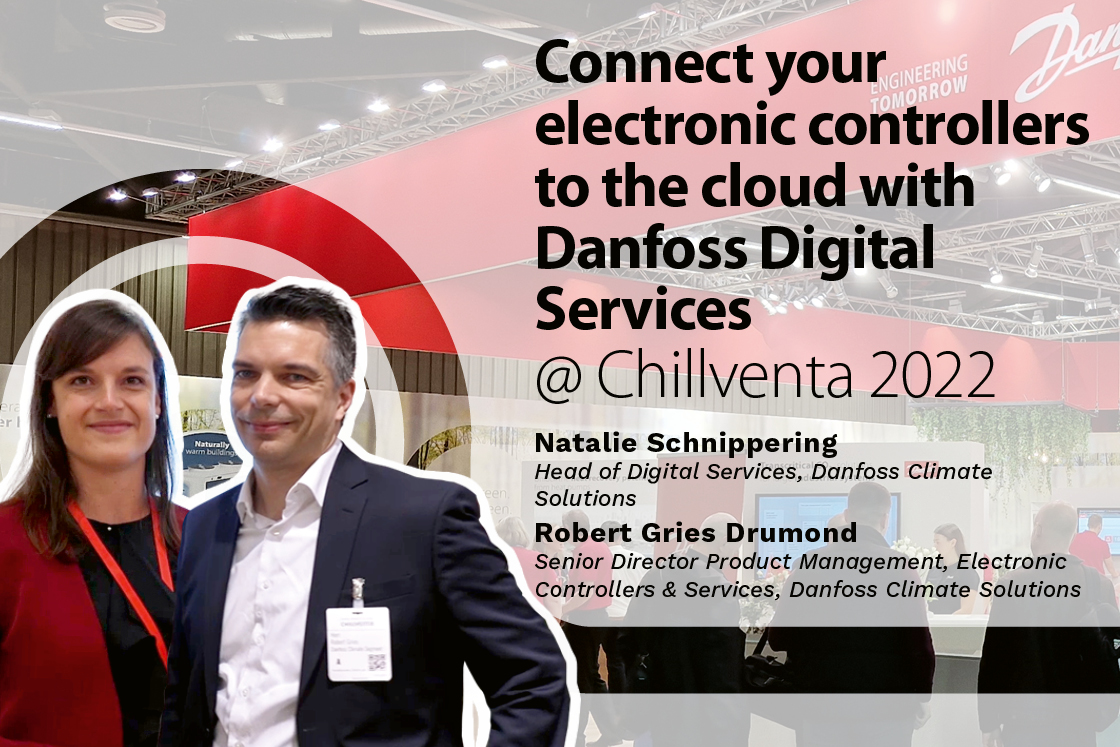 Electronic controllers to the cloud w/Danfoss Digital Services @ Chillventa 2022
Danfoss' Smart Refrigeration Solution gives retailers the data they need to optimize their refrigeration systems. In this interview from Chillventa 2022, Natalie Schnippering, Head of Digital Services at Danfoss Climate Solutions, speaks about it with Senior Director of Product Management, Robert Gries Drummond.
Talk 'green' with our experts

Whether you want to hear more about our green solutions, or you're looking for advice about a specific project, our experts are ready to help. Just use the form below to book a virtual meeting.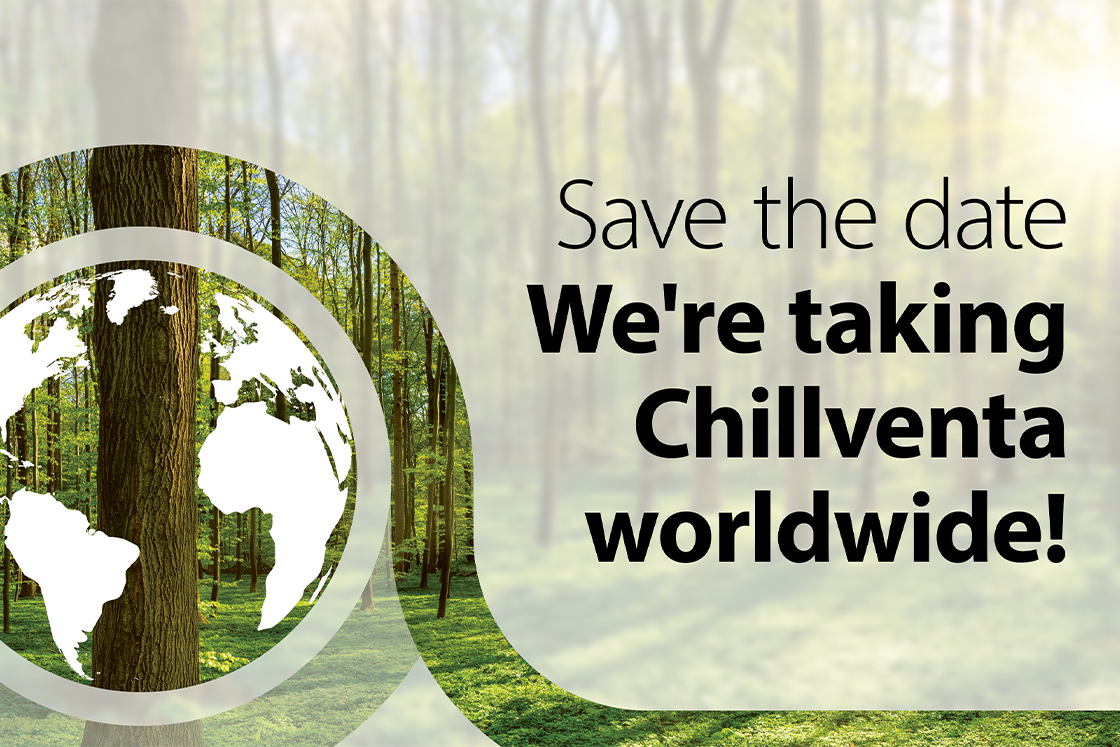 Danfoss at Chillventa 2022: Transforming green ideas into green solutions
At Chillventa 2022, happening from October 11–13 in Nuremberg, Germany, Danfoss will showcase a broad range of energy-efficient solutions to empower the green transition in refrigeration, air conditioning, and heat pump applications.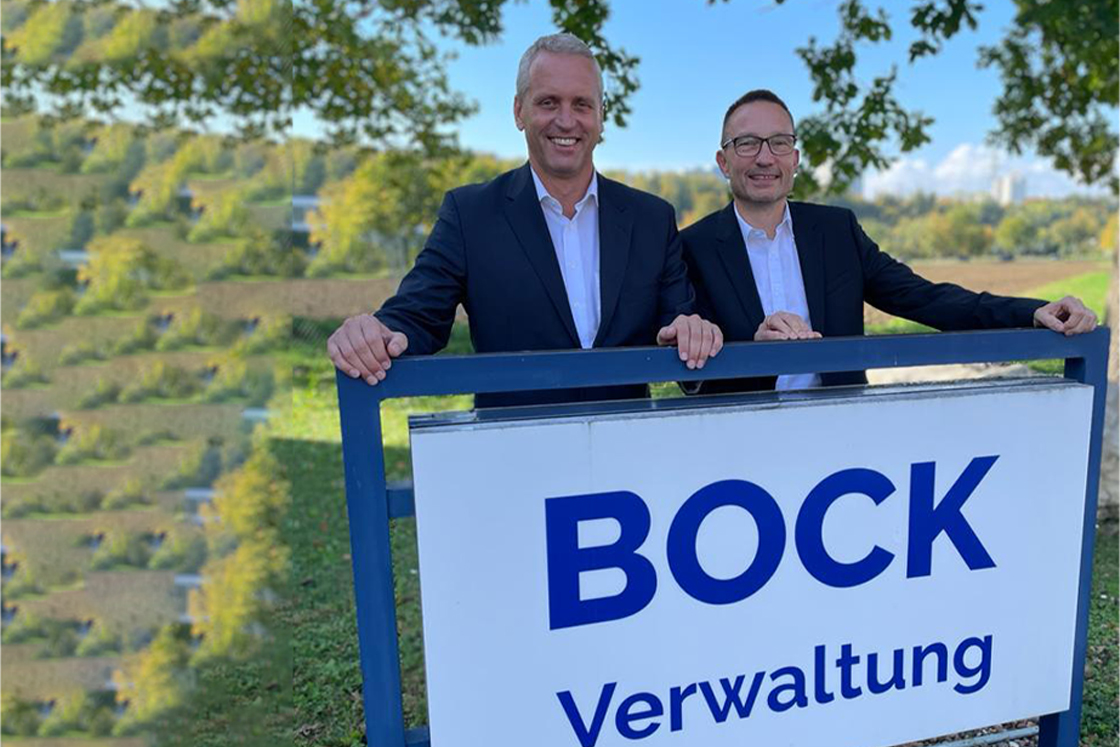 Danfoss intent to acquire German compressor manufacturer BOCK GmbH
With the acquisition, Danfoss is investing significantly in broadening its scope of sustainable, clean technologies to speed up the green transition in commercial refrigeration systems.