Annual Report 2019
Strong results and continued high investments. The global megatrends create opportunities for Danfoss through increased demand for solutions within energy efficiency, electrification, sector coupling and green energy.

Watch the video with Danfoss President & CEO Kim Fausing.
Strong earnings and increased investments in the future.
Danfoss delivered strong results and continued the high level of investment in the core businesses to remain at the forefront and be the most attractive technology partner for our customers.
In 2019, Danfoss increased the sales by 3% to EUR 6.3 billion and delivered strong operating profits (EBITA), that grew 6% to EUR 771 million with an EBITA margin of 12.3% - a record high operating profit level from a historical perspective. Cash flow from operating activities increased 17% to a very strong EUR 789 million.
At the same time, Danfoss acquired four companies that will contribute to strengthening the core businesses, digital offerings and solutions for electrification. Most recently, Danfoss entered into an agreement to acquire Eaton's hydraulics business to become a global leader within mobile and industrial hydraulics, which is one of Danfoss' core businesses.
Read the press release
Key highlights: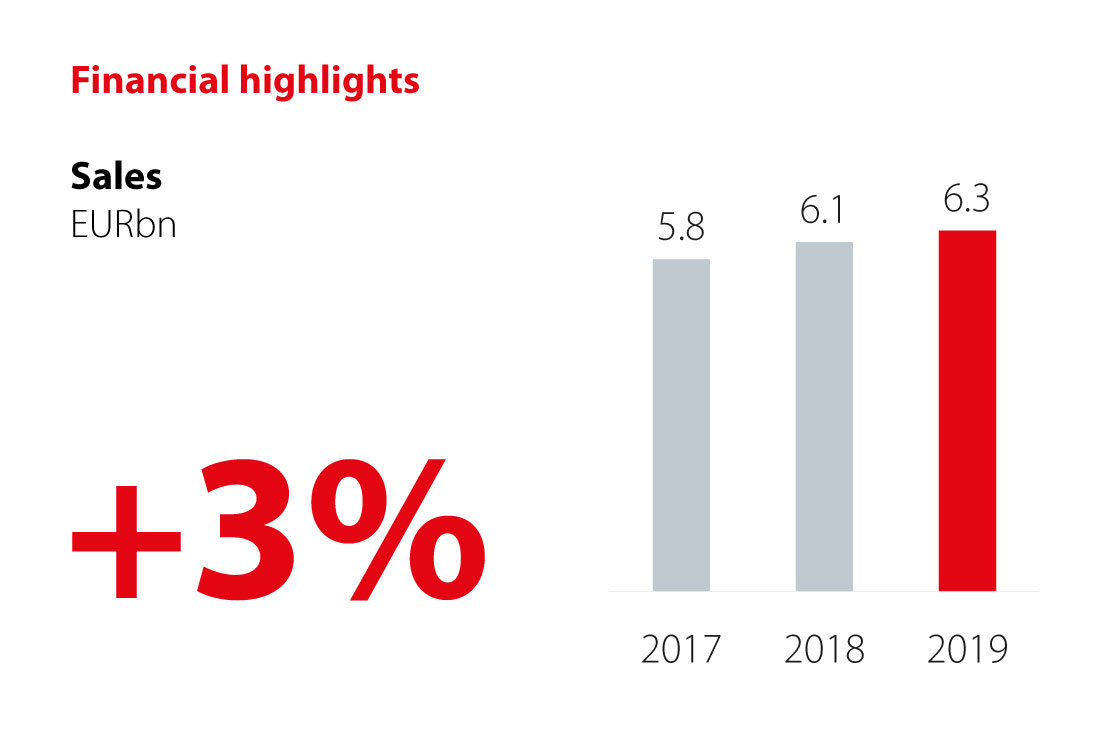 2019 was a good year
Sales grew to EUR 6.3bn – a result of our ability to win market share through strategic growth initiatives and investments in industry-leading technologies – despite increasing
market volatility.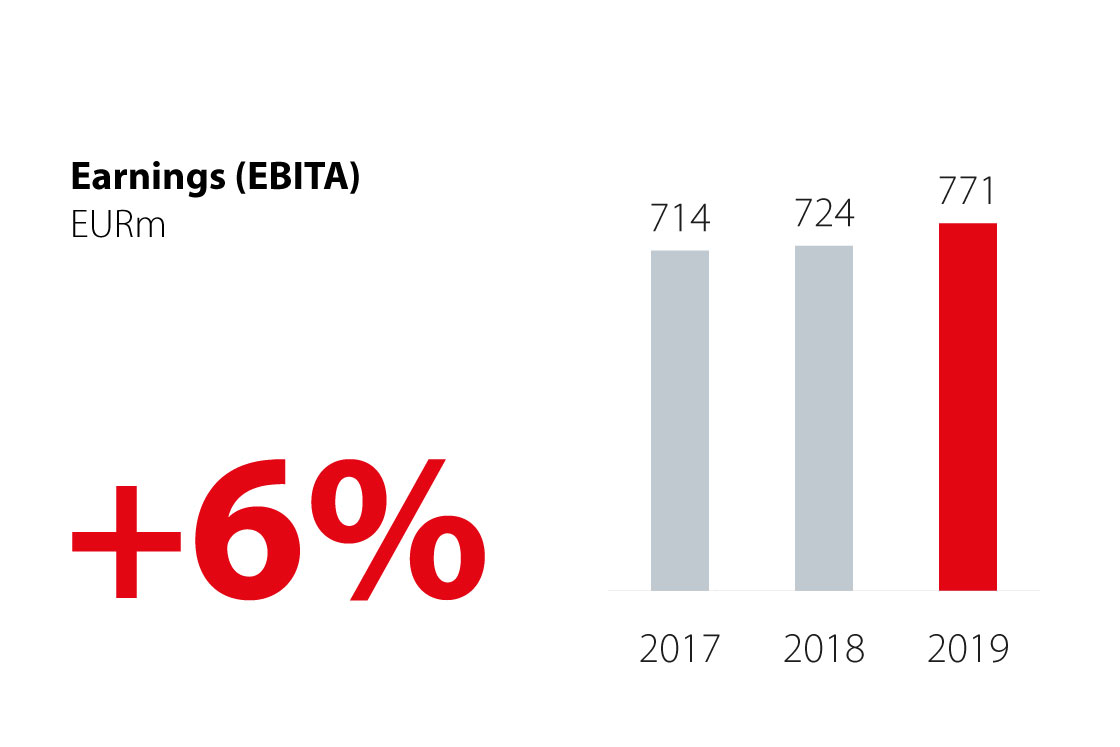 Another year of continued growth in our earnings
EBITA increased to reach EUR 771m, leading to an EBITA margin of 12.3% against 11.9% last year. Net profit improved 8% to EUR 502m – A continuous, strong financial performance allowing us to continue to expand and develop Danfoss as a leader within our core businesses.
Increased investments in the future
Innovation spend increased to EUR 272m equal to 4.3% of sales. Besides investing into our core businesses, the innovation activities were concentrated around digitalizing and electrifying our energy-efficient solutions and services to create even more value for our customers.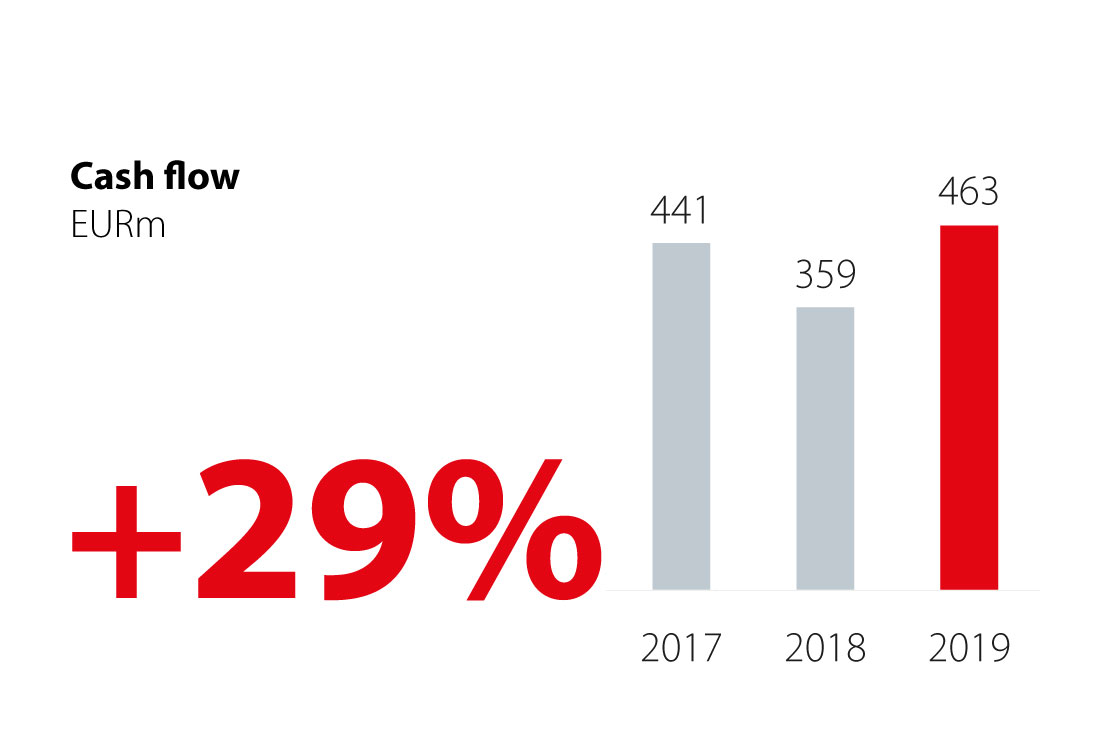 Strong cash flow to finance acquisitions
The free operating cash flow after financial items and tax increased to EUR 463m. To further strengthen the business, Danfoss completed four acquisitions in 2019, adding new digital technologies and electric solutions to the product portfolio.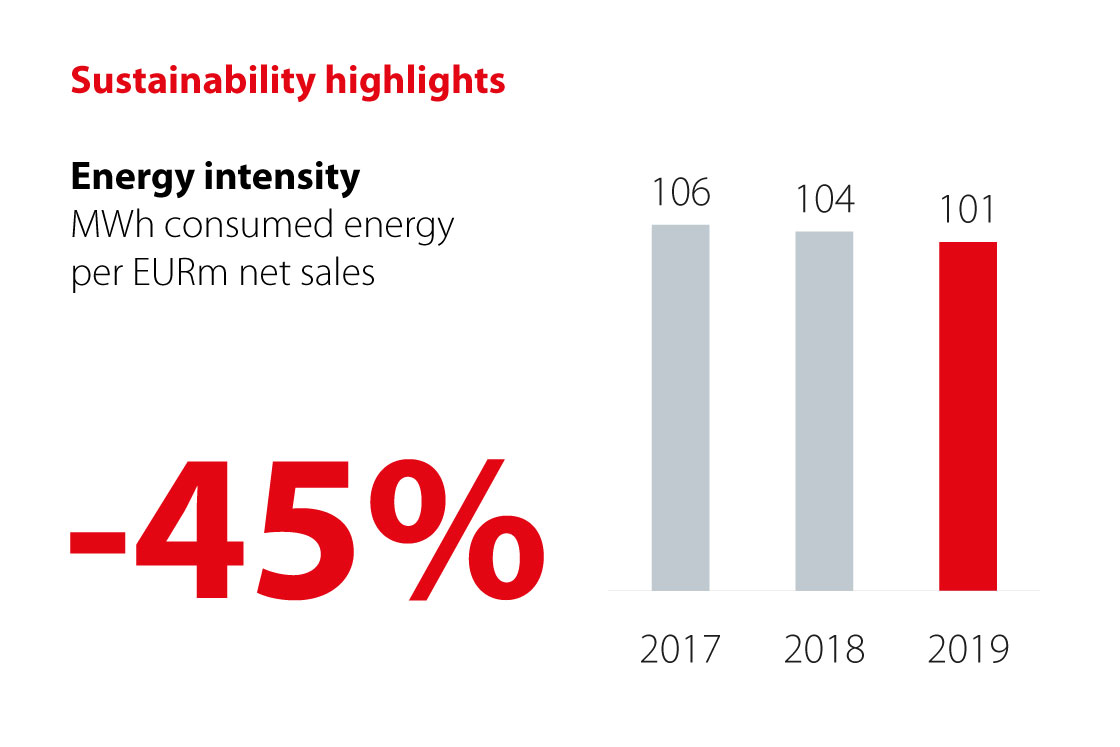 Energy intensity
Since 2007, we have reduced the energy intensity of our operations
by 45%. This means that we have almost doubled our production
output on the same energy consumption as in 2007.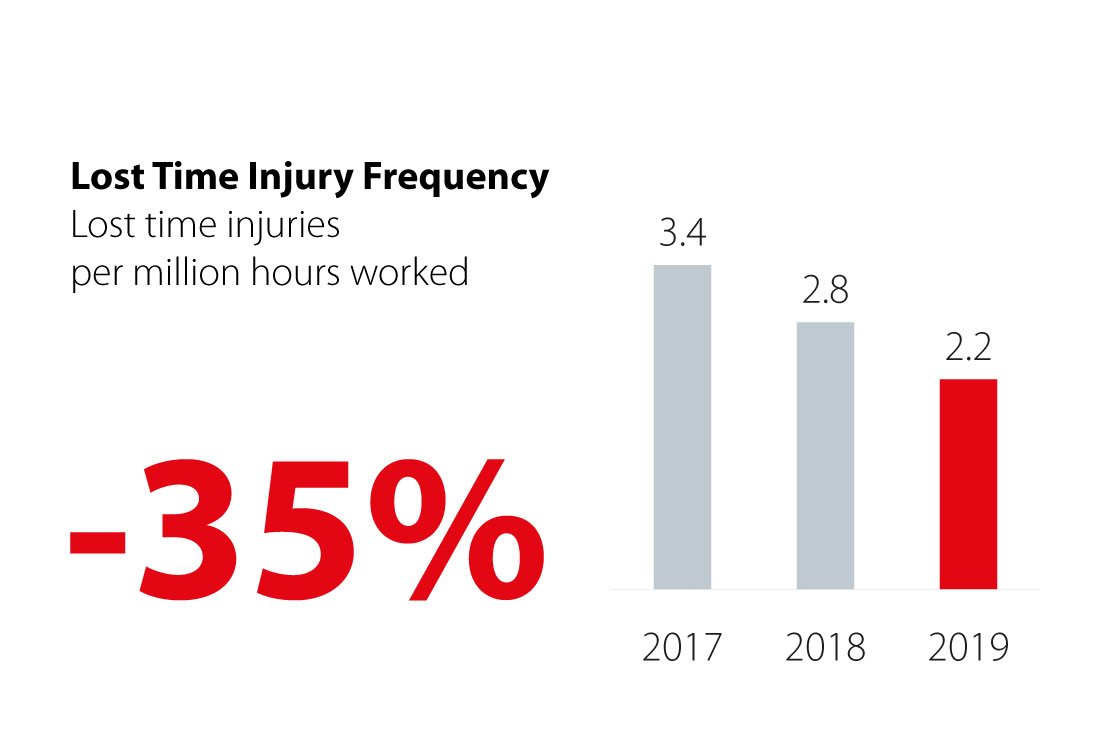 Safety First!
Our Lost Time Injury Frequency was down 35% over the past two years, reaching a record low level of 2.2 in 2019. We continue our efforts to take good care of our people and improving their health and safety.
Explore more about Danfoss and our business

Smart heating solutions saving energy and cost
Watch the video and learn how Leanheat makes buildings smarter.

Air conditioning in buildings
Learn more about the world's first oil-free magnetic-bearing compressor from Danfoss.

High-precision speed control Energy-efficient electric motors
Danfoss Drives delivers better process
precision and superior energy efficiency for all electric-motor operations. Watch the video to find out more.

Power modules enabling electrification of transport
Read more about how Danfoss helps
to power up future electric drive train
applications and achieve the challenging emission goals.

Electric transportation: Cleaner air and less noise
Learn more about how Danfoss is taking fuel savings and energy efficiency to the next level.
Supplementary reports 2019: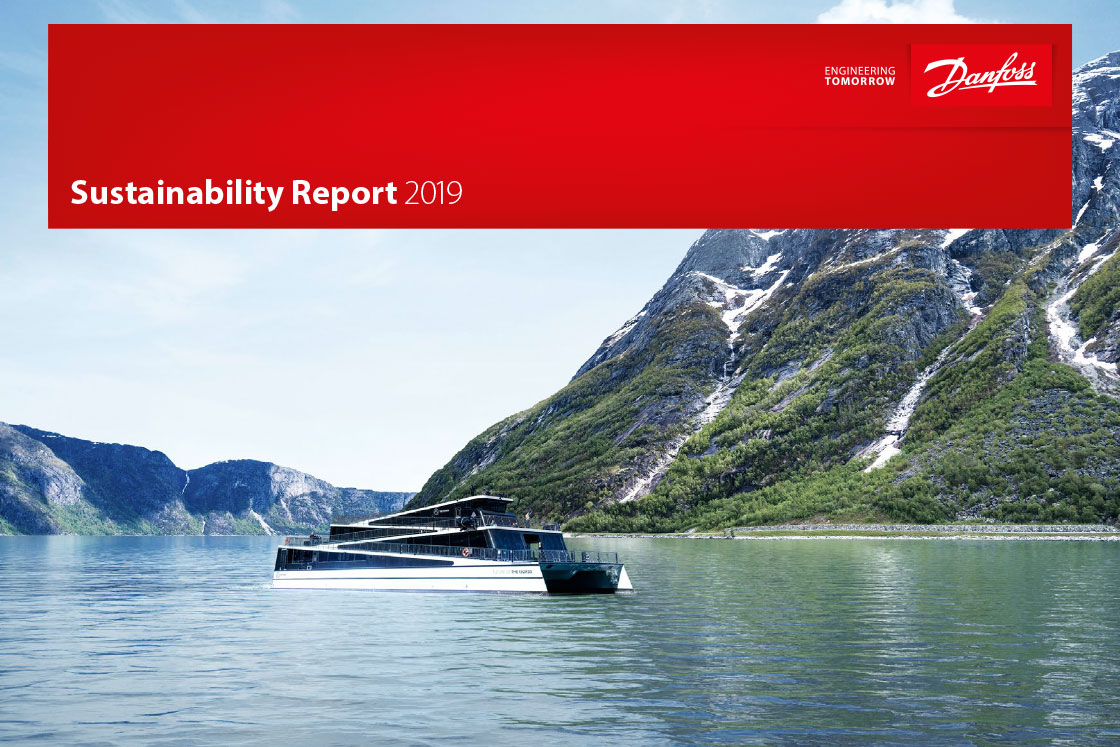 Sustainability Report
This report provides an insight into our initiatives within corporate social responsibility and constitutes the Danfoss Group's "Communication on Progress" (COP) under the UN Global Compact.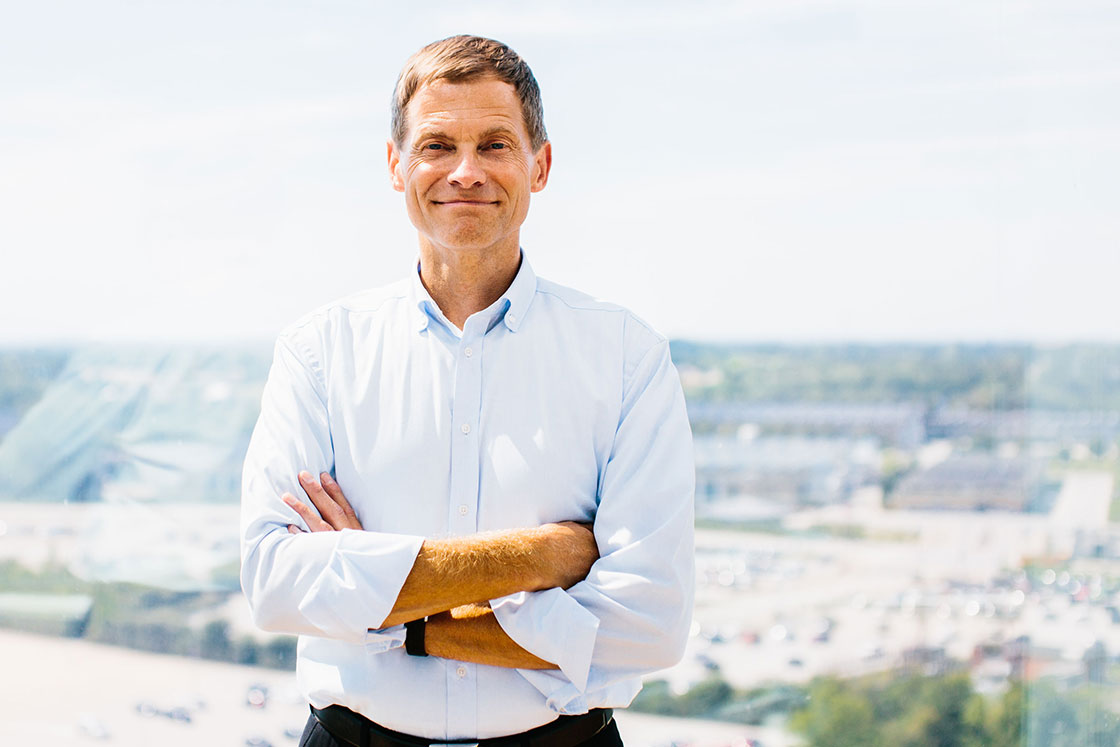 "Sustainability is important for our people, our planet and our financial performance. In Danfoss, we play a significant role in promoting energy efficiency and enabling electrification in the transition towards a world with lower carbon emissions. Our products and solutions help the world to grow in a sustainable way, and we take our own medicine optimizing our own production and services. It is not just good business – its common sense," says Kim Fausing, President and CEO.