Annual Report 2018
For the second year in a row, Danfoss has seen strong growth and increased investments in the future.
Watch President & CEO Kim Fausing talk about Danfoss' robust results for 2018.
In 2018, Danfoss delivered strong growth of 7% in local currency. The growth was strong in the major markets of North America, Europe and China and led to robust financial results. The momentum was broadly based across Danfoss, and Danfoss Power Solutions, in particular, delivered a very strong year. During the year, Danfoss announced six acquisitions, which will contribute to strengthening the company's core businesses, digital offerings and solutions for electrification.
Read the press release
Key highlights: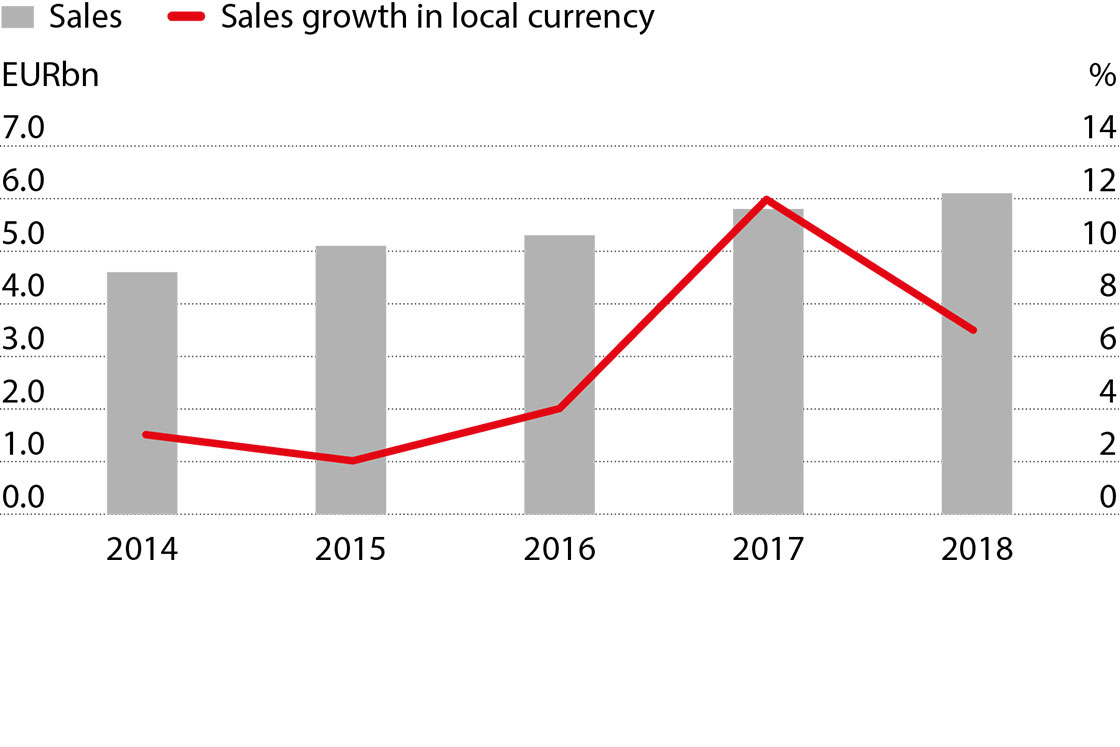 A year of strong growth
Sales grew EUR 271m to reach EUR 6.1bn. We grew 7% in local currency – a result of our ability to continuously win market share through strategic growth initiatives and investments in industry-leading technologies.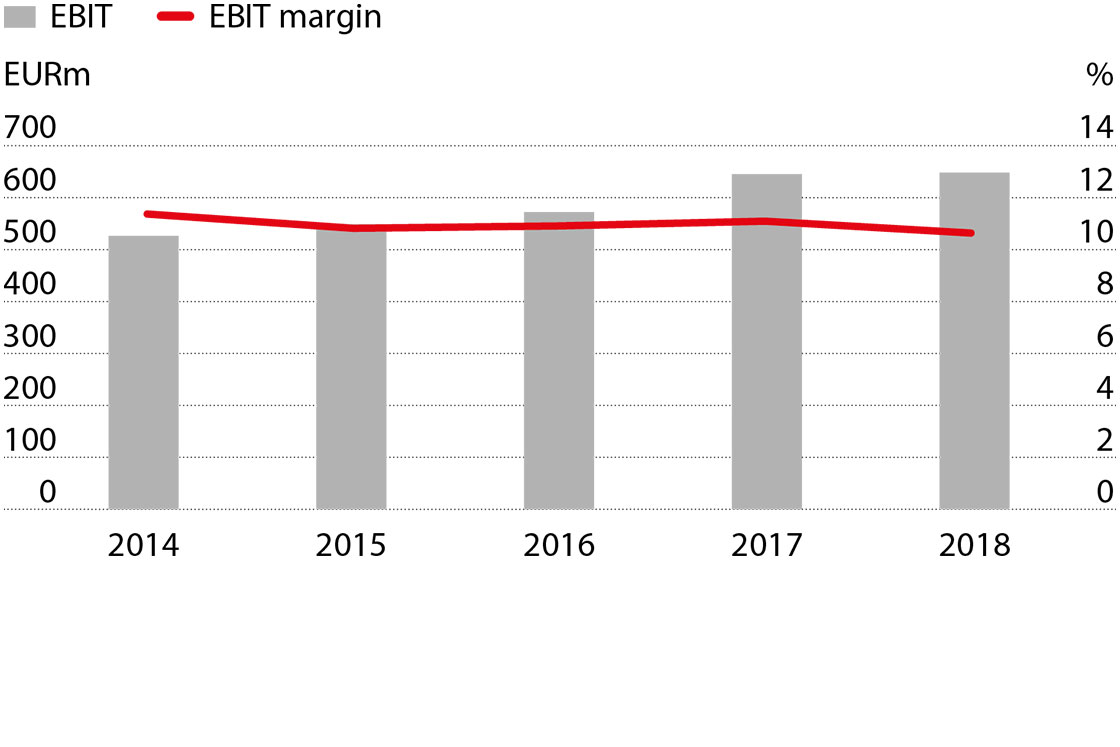 Robust result within range of our guidance
Operating profit (EBIT) amounted to EUR 648m, leading to an EBIT margin of 10.6%. Net profit improved 4% to EUR 463m – despite increasing market volatility towards the end of the year.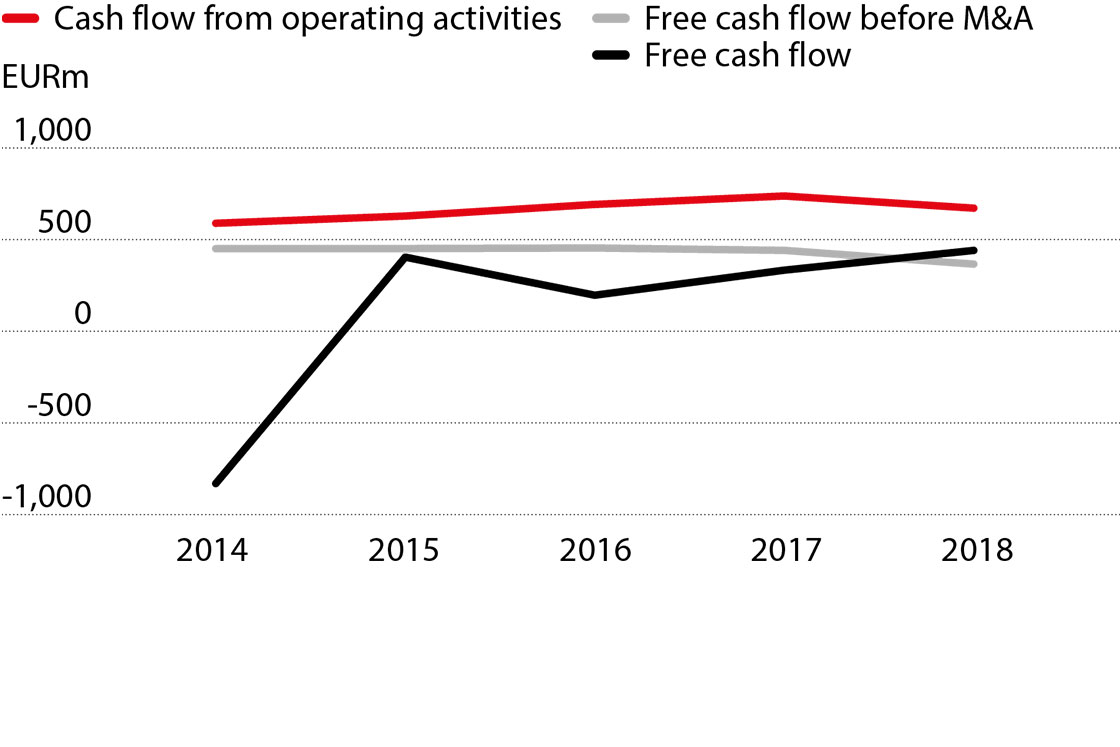 Cash flow used for acquisitions
The free cash flow amounted to EUR 446m against EUR 337m in 2017. Ensuring a strong cash performance remains a key priority for Danfoss, as we aim to use the free cash flow for acquisitions, which will further strengthen the business. In 2018, Danfoss completed four acquisitions and announced another two, adding new digital technologies and electric solutions to the product portfolio.
Low leverage ratio
Net interest-bearing debt was further reduced by EUR 88m to EUR 962m, leading to a net interest-bearing debt to EBITDA ratio of 1.0. Our continuous, strong financial performance including a low leverage ratio allows us to continue to expand and develop Danfoss as a leader within our industries.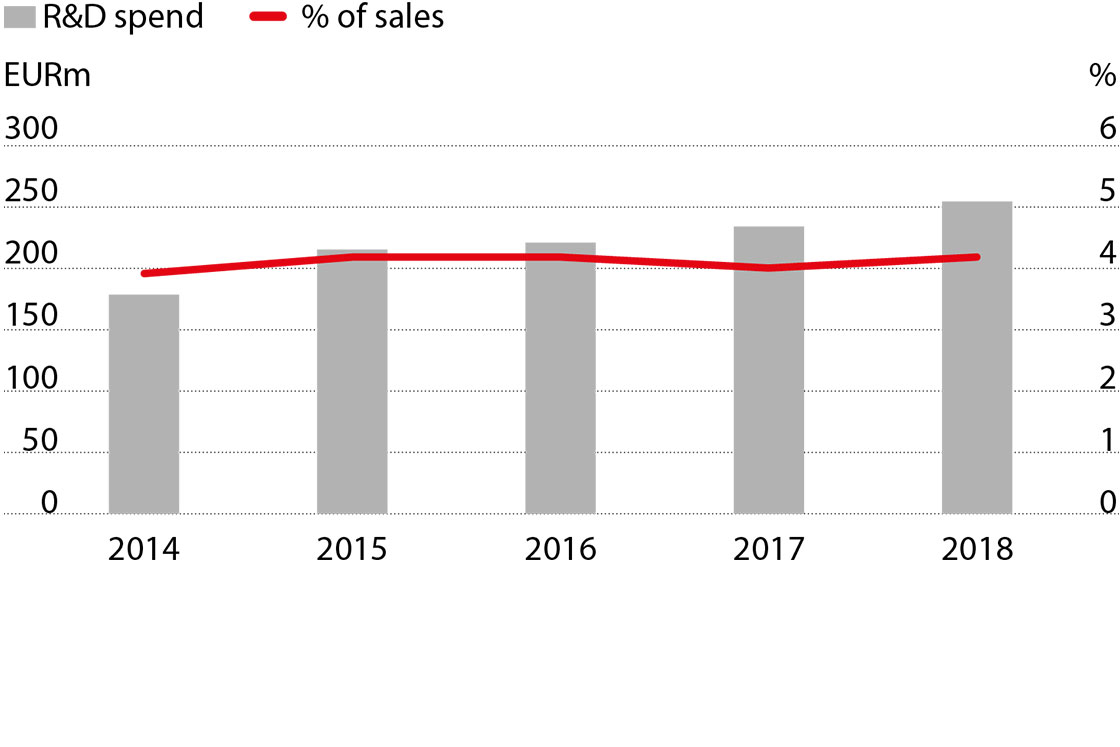 Increased investments in the future
Ensuring a high level of investments in innovation remains a key priority to drive the long-term sustainable growth for Danfoss. In 2018, we invested a record EUR 255m into innovation, equal to 4.2% of sales. The innovation spend was up 9%   ̶  or by EUR 21m   ̶  compared to the previous year. The innovation activities were concentrated around digitalization of the portfolio and on developing energy-efficient and value-adding solutions in the business segments.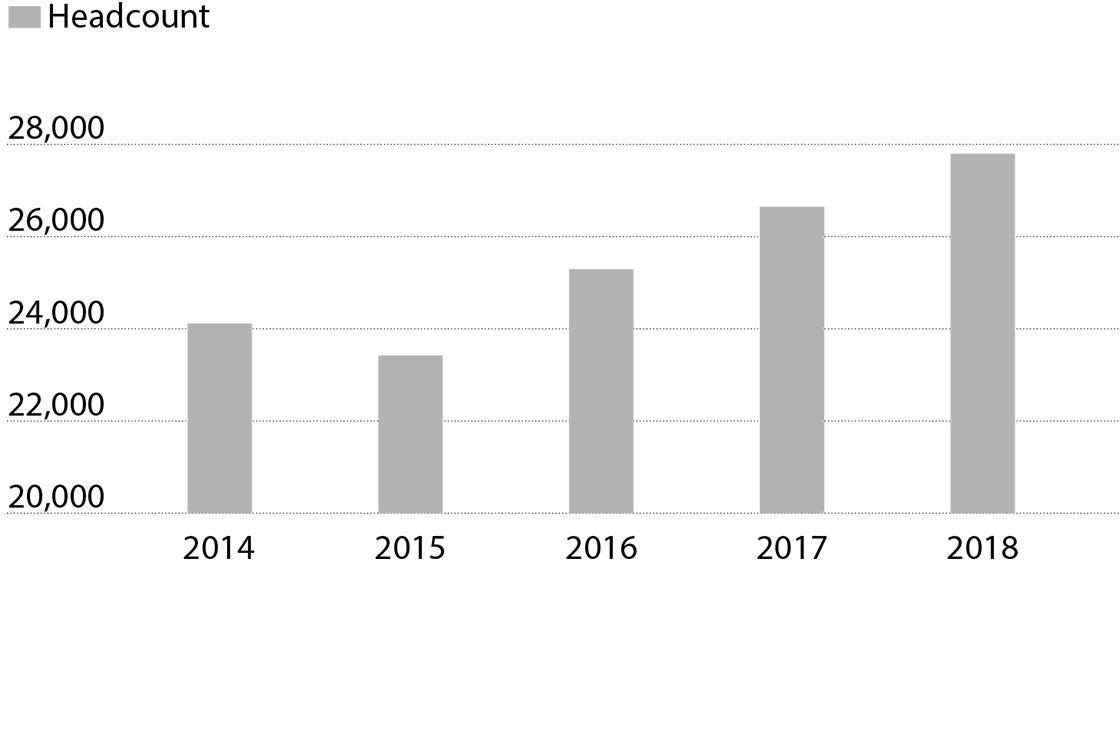 Number of employees up 1,150
On December 31, 2018, the number of employees had increased by 1,150 to 27,795 employees, mainly due to the higher activity level.
Explore more about Danfoss and our business
Supplementary reports 2018: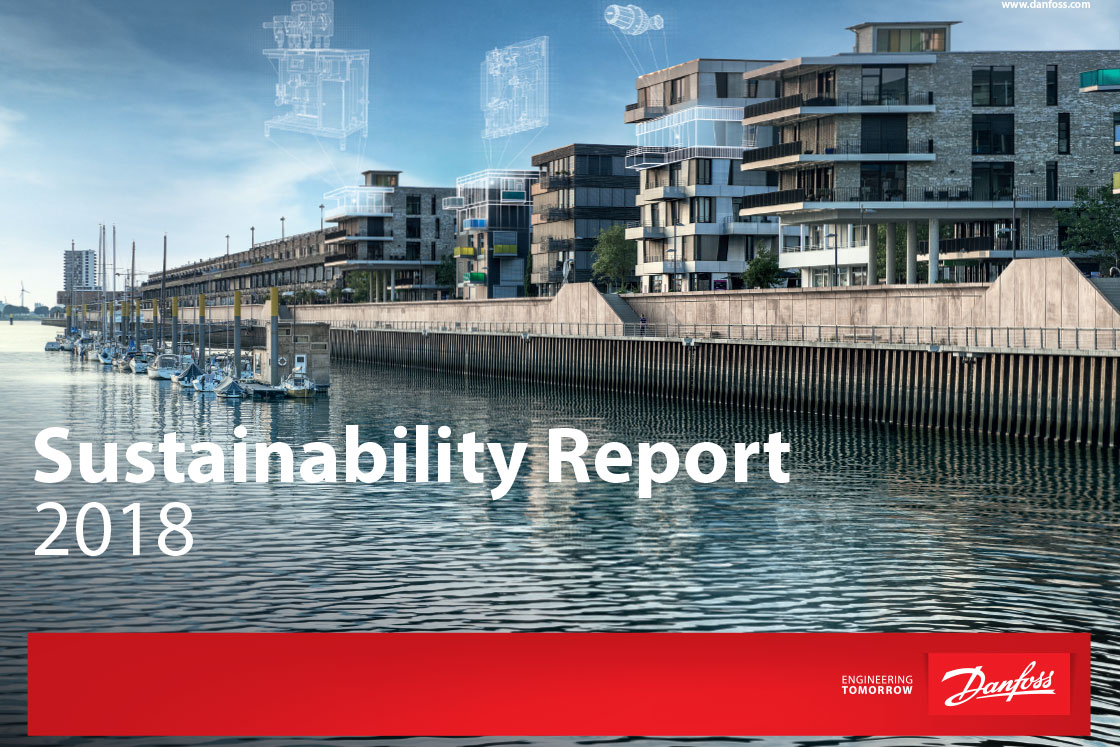 Sustainability Report
This report provides an insight into our initiatives within corporate social responsibility and constitutes the Danfoss Group's "Communication on Progress" (COP) under the UN Global Compact.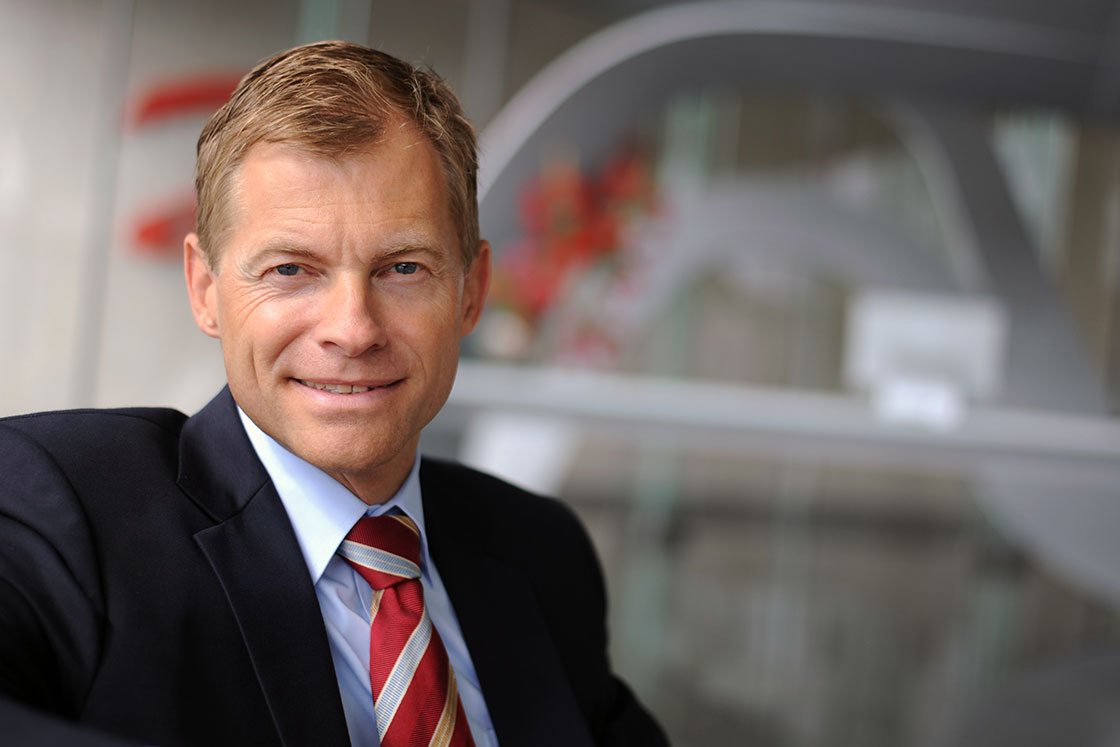 "Sustainability is important for our people, our planet and our financial performance. In Danfoss, we play a significant role in promoting energy efficiency and enabling electrification in the transition towards a world with lower carbon emissions. Our products and solutions help the world to grow in a sustainable way, and we take our own medicine optimizing our own production and services. It is not just good business – its common sense," says Kim Fausing, President and CEO.