AKD LCP simulation tool for AKD 102 inverter
The tool demonstrates the ease of programming of the Danfoss Food Retail AKD 102 inverter by taking the user through the "wizard" set up guide.
The wizard has default settings for compressor, condenser fans, and single fan and pump applications.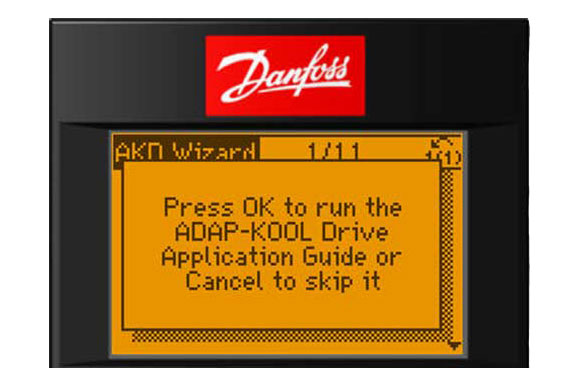 Download now
The WinZip file below allows the user to download a commissioning simulation tool for the AKD 102 local control panel, onto his computer.
Programming and commissioning is achieved by using the OK, and Up/ Down arrow keys only.
The 'info' button will also provide help if needed as this is a built in instruction manual.