Every system designer, contractor, and engineer is familiar with the immense effort required when planning system designs for refrigeration and air conditioning projects.
Component selection, reports, and technical data need to be calculated and aligned for a swift and reliable design process to succeed. The new Coolselector®2 by Danfoss addresses and simplifies the complexity of system design in a single software solution.
As an industry-standard tool, Coolselector®2 has been developed to deliver precise calculation, simple component selection, and intelligent support for industrial and commercial refrigeration and air conditioning throughout the entire process.
One Software for All Your Selection and Calculation Needs
From Download to Done in No Time
Coolselector®2 is downloaded in seconds, up and running in minutes, and users reach in-depth understanding and advanced usage before the coffee is cold. The software supports three main phases of system planning: 
Calculation to support system design. 
Selection of specific code numbers based on capacity information.
Automatic creation of required documentation and reports.

The software effectively enables the user to access – and assess – the entire refrigeration and air conditioning product catalog from Danfoss including relevant documentation for each product. From the very first click to the final report, the user has complete control and easy planning right at hand through onscreen guidance, relevant warnings, and performance analysis features. Furthermore, product performance report generation for all products is done simply with a few mouse clicks.
 Select & Calculate ...
Coolselector®2 covers all major and minor refrigeration projects. From pump systems to dry expansion systems and large industrial pump plants – and is therefore relevant for all refrigeration and air conditioning professionals. 
It replaces all existing cooling calculations and selection software from Danfoss and includes commercial compressors
and condensing units. 
Throughout the process, the user is shown suggestions of the best-suited components for the task at hand. This is based on key decision parameters such as cooling capacity, refrigerant, evaporation and condensation temperature, and other critical variables in common refrigeration systems.
 ... Export & Save
Calculating and selecting components is one dimension covered in the software. Another is the ability to save project data for future revisions. All data is easily exported in Coolselector®2 to a fitting format and saved in a designated project folder. This significantly improves the system designer's ability to work and revisit projects over time.
If e.g. a project is revised and needs recalculation in 10 years, all documentation and data are still available. The core insights and data can be modified and revisited even if a specific component is no longer in production.
 
Custom-Designed for the User
Norbert Blatz is Global Application Manager at Danfoss. As part of the project group behind Coolselector®2, he highlights the importance of usability: "Coolselector®2 is custom-designed in modules, which makes it very user-friendly, flexible and easy to maintain and extend with new products and functionalities for system design."
All calculation results are shown in an easily understandable way – ready to use – through graphics of e.g. complete and precise pressure drop and performance calculations, analysis
of pipe and valve design and performance reports. 
Though a high level of customization is possible, it is also easy to reset calculations if necessary or perform test calculations for one specific component. Norbert adds: "The software deals specifically with your entire task at hand in your local language and with local units. It draws on the full product catalog from Danfoss while delivering the necessary documentation. Furthermore, it performs all calculations for your entire system design – not only the part that involves Danfoss products." 
Reliable Data at the Core
In both small and large-scale system design, reliability is everything. Coolselector®2 guides the user on basis of the best sources available, and it searches for the newest version when the user is online to ensure a completely trustworthy and safe result.
This is a guarantee for unbiased calculations based on the user's own specific requirements or based on standard operating conditions. E.g. for the general pressure 1-phase drop calculation, the globally accepted EN 60534-2-1 is used. 
Unanimous Positive Feedback
Joris Kortstee is Industrial Refrigeration Sales Manager at Danfoss. He has experienced feedback from the market first hand: "It is very rare to receive unanimous positive feedback the way we have experienced here. In a fast-paced world it is vital that an engineer can deliver fast, reliable system planning in a few weeks' time from when a brief is given. With Coolselector®2, this type of stress is relieved and the market
has responded extremely positive to the hands-on aid that is provided through the software".
The software will be updated with CO2 components and new products later, and Joris Kortstee predicts a change in the way system designers work from day 1: "The days of complex calculations and manual reports are effectively over and this will improve not only workflow but also end results. We are very proud of the feedback and look forward to support our customers in system design planning for years to come" 
Coolselector®2 Specifications
Selected Components
Valves
Pipes
Compressors & condensing units
Mechanical controls
Electronic controls
Coming soon: CO2 components
Software Info
Can be installed on different operating systems, such as Windows XP, Windows 7, Windows 8 and server solutions
Does not require administrator rights for installation
Uses ASERCOM refrigerant library, Aserep, by default and can run Refprop (requires license)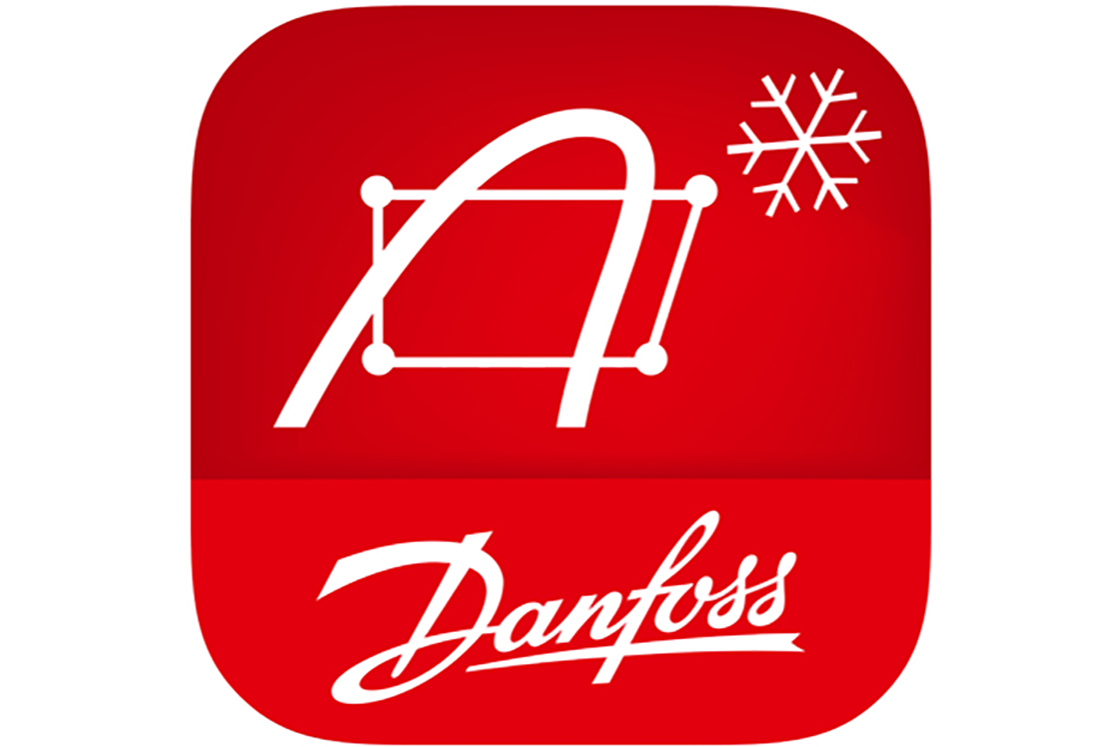 Features and benefits
Easy selection and calculation tool for contractors and system designers
Full access to the entire Danfoss product catalog including documentation
Graphical presentation of pressure drop
Graphical presentation of capacity and efficiency performance
Implemented solenoid valves and check valves with correlations for part load conditions and warnings
Save selections for similar, future projects. Generate report with a few clicks and save as PDF, Word, Excel or PowerPoint
Export and share functions
Automatic version updates