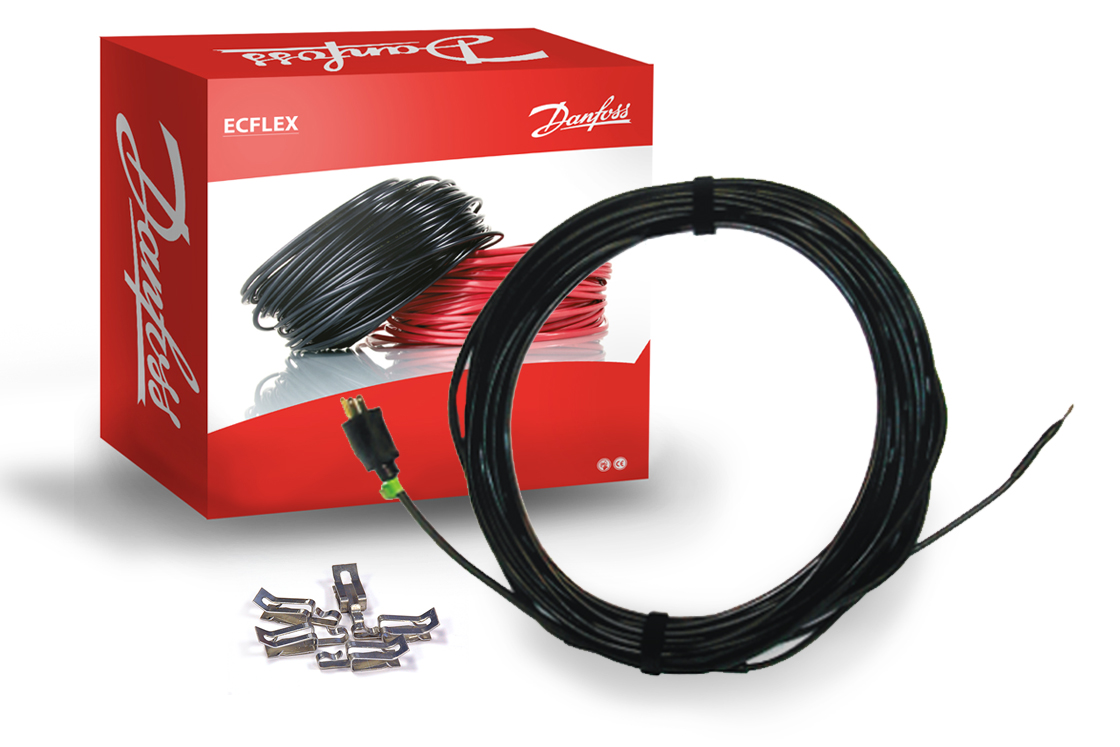 Residential solutions for roof and gutter deicing
Danfoss RX Kits provide the protection needed to prevent ice dams and build-up from damaging residential buildings, roofs, and gutters. The RX Kit heating cable is constant watt ensuring maximum energy efficiency, and designed for use with metal or asphalt roofing.
Simply plug the RX kits directly to the power receptacle for excellent moisture, corrosion, and impact protection.
Features and benefits
Professional grade cable and AC Plug
100% aluminum foil screen
Electrical shock resistant (ESR)
High grade heating element
Tough UV rated cable with withstand the harshest conditions
Kit comes complete with necessary shingle and spacer clips
Technical data
Cable Construction: Twin conductor, constant watt
Cable Diameter: 1/4" (6mm)
Rated Voltage: 120V
Max. Rated Temperature: 220°F (105°C)
Conductor Insulation: Teflon™ FEP
Outer Insulation: PVC
For Use With: Metal or Asphalt roofing
Cable Lengths Available: 30 ft. - 265 ft.
RX kits include:
120V Heating cable with ground plug
Spacer clips
Shingle clips
6 Ft. power lead
Instruction manual
Basic product selector
Total length (ft) of roof line (A) X 5 = RL
Total length (ft) of all down spouts (E) X 2 = DS
Add RL + DS = estimated length (ft) of cable required
*See manual for more complicated roof lines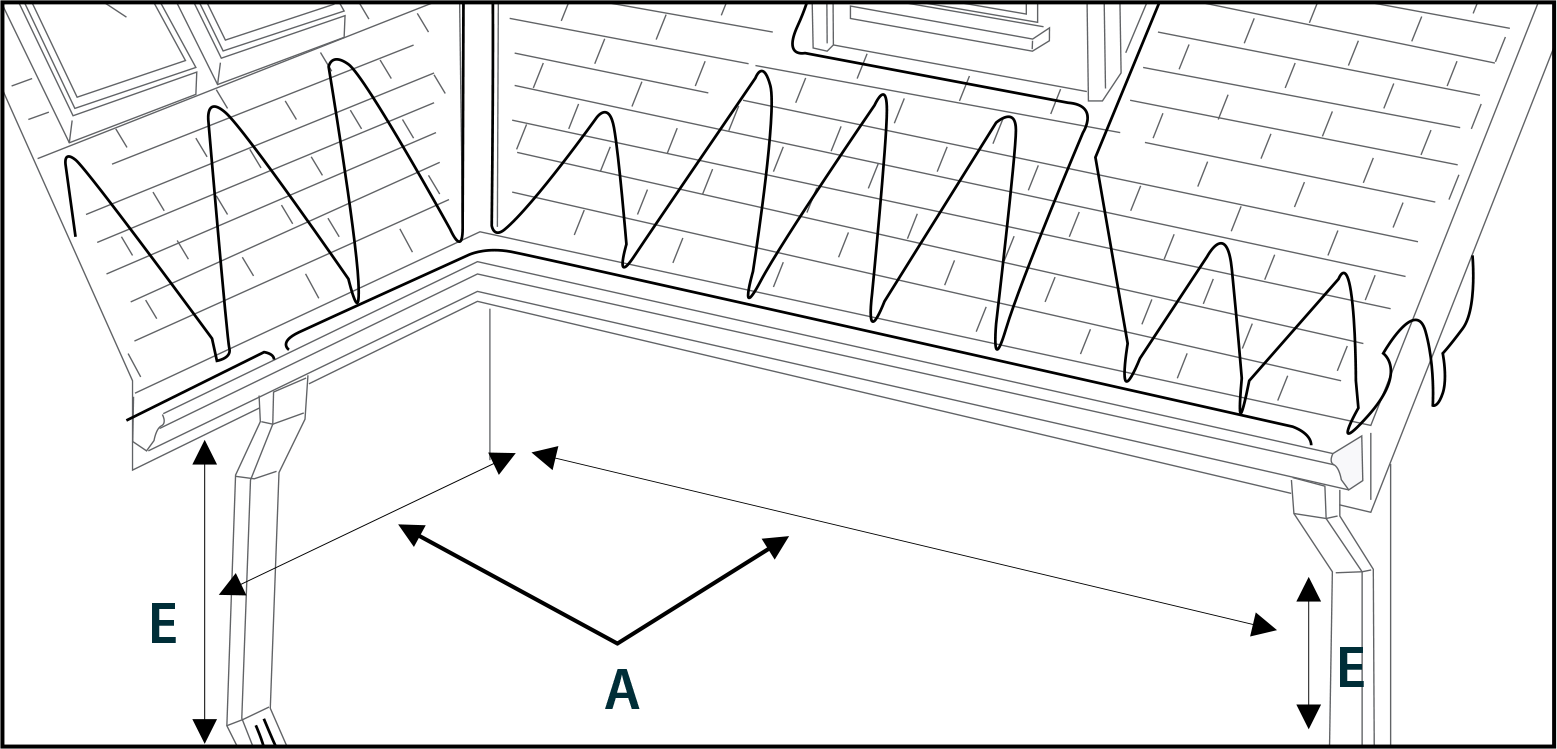 | Type | Name | Language | Valid for | Updated | Download | File type |
| --- | --- | --- | --- | --- | --- | --- |
| Operating guide | Danfoss RX Roof and Gutter Kit (Operation Guide) | English; French | Multiple | 15 Aug, 2019 | 1.8 MB | .pdf |
| Catalog | Electric Heating Product Catalog VKAPA1022_2 | English | United States | 15 Aug, 2019 | 2.5 MB | .pdf |
| Data sheet | RX Kit Datasheet | English | United States | 15 Aug, 2019 | 196.4 KB | .pdf |
| Operating guide | RX Kit Installation Manual | English | United States | 15 Aug, 2019 | 398.6 KB | .pdf |
| Brochure | RX Roof and Gutter Cable Trifold Brochure | English | United States | 15 Aug, 2019 | 1.2 MB | .pdf |