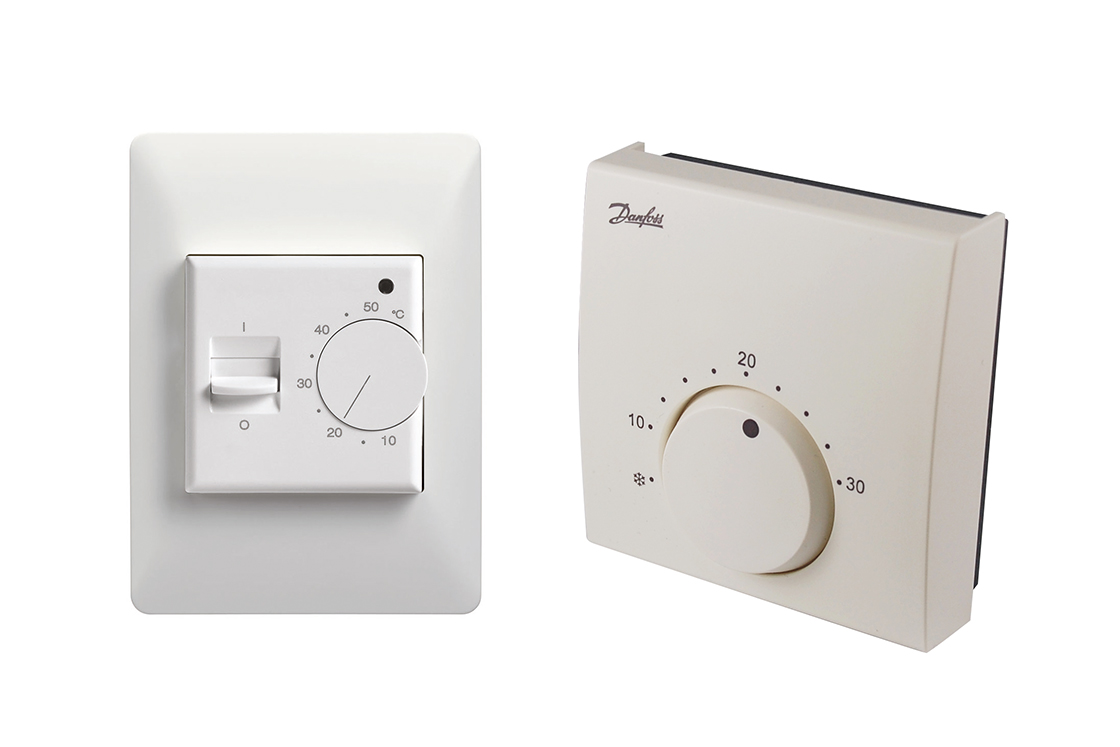 Hydronic floor heating controls...
Floor heating room controls ensure the expected comfort level of the underfloor hydronic heating systems are met. Choose from a variety of options...
Features and benefits
Increase comfort: Hydronic room controls allow occupants to quickly generate the most optimal room temperatures.
Clean heating: Floor heating thermostats allow the system to radiate warmth from the ground up -eliminating dust and debris particles that typically get blown around through forced air systems.
More efficient: According to the U.S. Department of Energy's Energy Savers website, radiant heating has a number of advantages over other forms of heat distribution: "It is more efficient than baseboard heating and usually more efficient than forced-air heating because no energy is lost through ducts." 
Flexible: Hydronic floor heating can be run off a variety of heat sources: