The new marine certified DM430M display - rugged and ready for the sea
From the maker of industry-leading electronic controls, displays, and components for mobile off-highway vehicles comes a new product just for the marine market. Introducing the DM430M display — an easy to read, programmable ABS-certified display for a wide variety of marine vessel applications.
Though it's our first display specifically for marine applications, it's not our maiden voyage in the industry. With decades of experience with vessels of all kinds and our extensive expertise in displays for mobile off-highway vehicles, Danfoss is a name you can trust.
Features and benefits
Rugged IP66 and IP67-ratings (front and back)
16:9 wide screen ratio (480 x 272 resolution)
Backlit buttons and up to 6 LED indicators
2 different keypads (traditional 4-button or 11-button navigation layout)
Flexible solution for adding up to 2 CAN bus channels or 6 inputs for auxiliary functions
Supports direct RAM® mount or bracket mount
PLUS+1® GUIDE programmable (vector-based screen editor)
USB device and RS232 (optional)
Built and certified for marine environments
The new DM430M display offers customers peace of mind. We've expanded our rigorous testing process to include certification from the American Bureau of Shipping (ABS), meaning:
No independent testing needed
Significantly streamlined time-to-market
Seamless integration into any vessel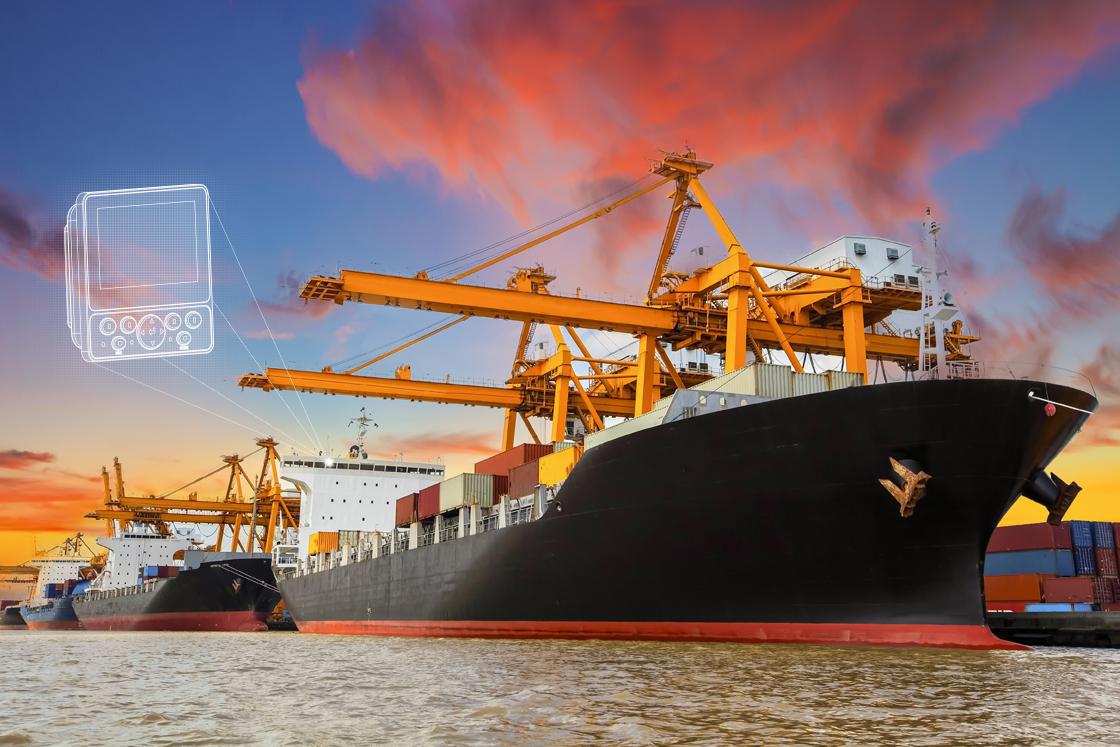 Sturdy for the seas
Extreme environments demand rugged durability. This new display is IP66/67-enclosure compliant; built and tested to hold up on the high seas and in all weather conditions.
Dust-proof
Weather-proof
Vibration-resistant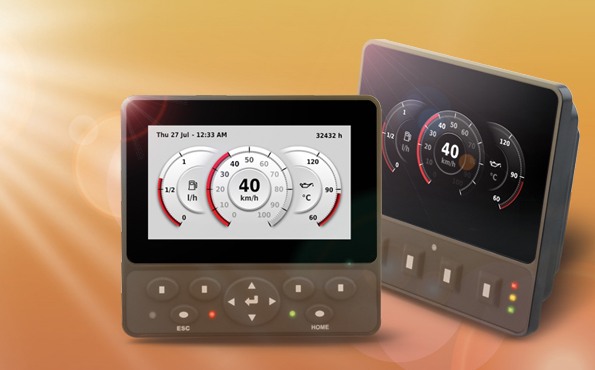 Superior viewability
The optically bonded, anti-glare coated screen and light sensor provide optimal viewability and high color clarity, even in direct sunlight. Whether it be at high noon or the darkest hours at sea, the DM430M allows operators to monitor critical information.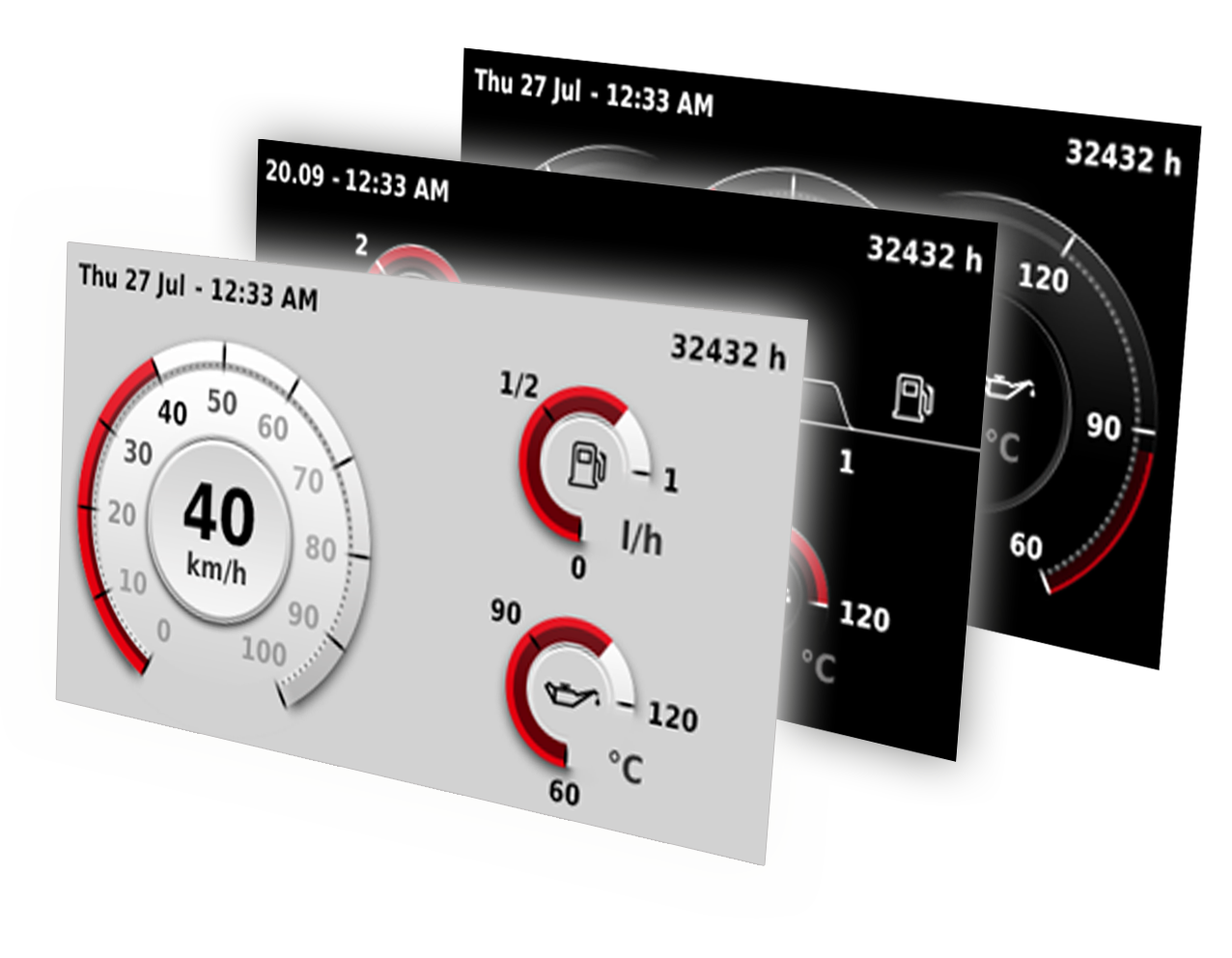 Customizable screen
Because every marine vessel is different, the DM430M display is highly customizable. Operators have more control over what's displayed and how it looks, as well as easy-to-use screen editing features and a widget library, all done on the PLUS+1® Platform.
Streamlined electrification integration
The DM430M is designed to work seamlessly with digital systems, allowing up to six extra inputs to be added without an additional I/O module. It's also engineered to pair with Danfoss Editron and ideal to pair with propulsion systems, in the navigation bridge, on cranes and winches, and more.
Documents

| Type | Name | Language | Valid for | Updated | Download | File type |
| --- | --- | --- | --- | --- | --- | --- |
Coming soon...
Coming soon...
Coming soon...
Coming soon...
Coming soon...
Coming soon...
Coming soon...
Coming soon...