Fast response time for maximum safety
Drawing on a long tradition of manufacturing brakes and clutches, Danfoss and Coremo Ocmea have partnered to become a global leader in safe, reliable solutions for industrial, marine, oil and gas, energy and entertainment sector applications. We offer a broad range of hydraulic and pneumatic caliper disc brakes and design services.
Safe - Fast response time for maximum safety
Durable - Longer lifetime
Sustainable - Simplified maintenance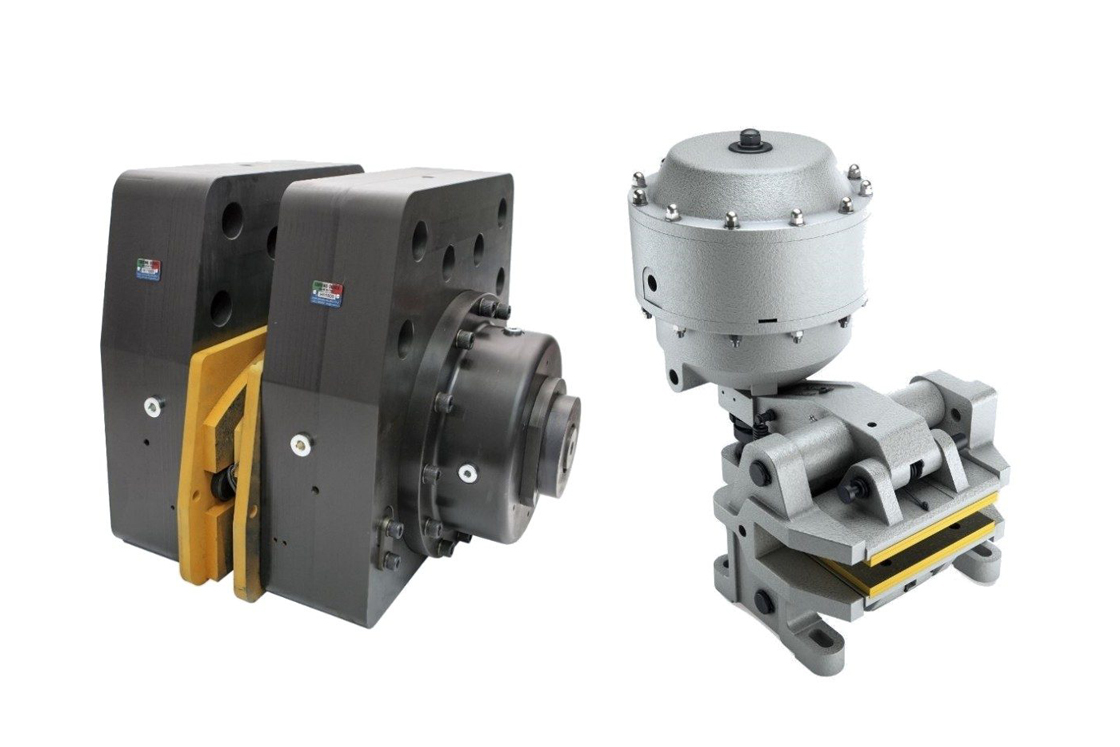 Select from hydraulic or pneumatic caliper brakes
Hydraulic – hydraulic caliper and direct hydraulic brakes in oil-applied and spring-applied types
Pneumatic – air-actuated, spring-applied and dual (combined air- and spring-applied) brakes
Danfoss high-quality caliper brake components
Provide a fast response time for maximum safety
Offer solutions for most industrial applications with customization based on climate, duty cycles, temperatures and other environmental challenges
Prevent premature failure with features such as custom coatings and spring sets
Reduce machine downtime
Longer lifetime and simplified maintenance
Simple, fast manual wear compensation
Easy and quick pad carrier replacement
A safe solution for a wide range of industrial applications
Air-actuated brakes are ideal for service stops and tensioning applications
Spring-applied brakes are ideal for emergency and/or parking applications
Dual brakes are ideal for applications that require both continuous and emergency braking simultaneously
Options to meet your application's needs
Wide range of friction materials
Suitable for different disc thicknesses
Custom paints, coatings and treatments available for extreme environments
Features and benefits
Hydraulic brakes features
Body material: Hydraulic caliper brakes feature spheroidal graphite (SG) iron levers and steel thrusters;  direct hydraulic brakes feature SG iron or steel bodies
Wear indicator: Wear indicators and inductive on/off positioning sensors are standard on direct hydraulic brakes and optional on hydraulic caliper brakes
Clamping forces: Range from 10,000 N to 750,000 N
Operating temperatures: range from -20°C to 200°C, with solutions available for -40°C to 200°C in the direct hydraulic brake line
Maximum pressure: 100 bar
Release pressure: 25 bar – 180 bar
Minimum braking force: 5600 N - 20200 N
Maximum braking force: 15987 N - 42000 N
Pneumatic brakes features
Body material: Spheroidal graphite cast iron body and aluminum thruster
Wear indicator: Optional wear indicator and on/off indicator device
Clamping force: Range meets the conditions required by various applications
Maximum pressure: 6 bar
Release pressure: 5-6 bar
Minimum braking force: 148 N - 970 N
Maximum braking force: 32000 N - 36600 N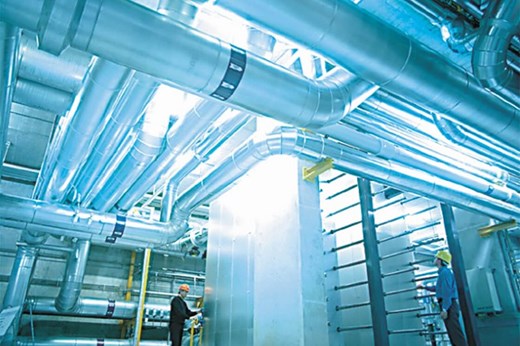 Applications
Oil and gas
Energy
Mining
Marine
Industrial manufacturing
Entertainment
Visit PowerSource
In our digital catalog you can find product specifications, literature and helpful tools like product configurators, 2D/3D models, cross reference, crimp specs and many more.