Improve defrost performance and reduce energy consumption
The ICFD defrost module is a compact, liquid-based drain module packaged into our acclaimed ICF Flexline™ valve station, uniting the well-known benefits of the Danfoss ICF technology with the most efficient defrost method into one state-of-the-art defrost solution for industrial refrigeration applications.
This unique combination allows for an evaporator with ICF valve stations to be equipped across the wet suction, liquid, hot gas, and defrost drain lines, providing an impressive range of benefits including improved operational efficiency, easy installation, and significant energy savings.
The ICFD Defrost Module is available in one size: ICFD 20, which covers evaporators up to 200 kW (58 TR) and is fully compatible with ICF 15-4, ICF 20-4, and ICF 20-6.
Features and benefits
Reduced energy consumption
Improved defrost performance
Improved job site efficiency
Liquid drain module for the ICF valve station
Improve defrost performance and reduce energy consumption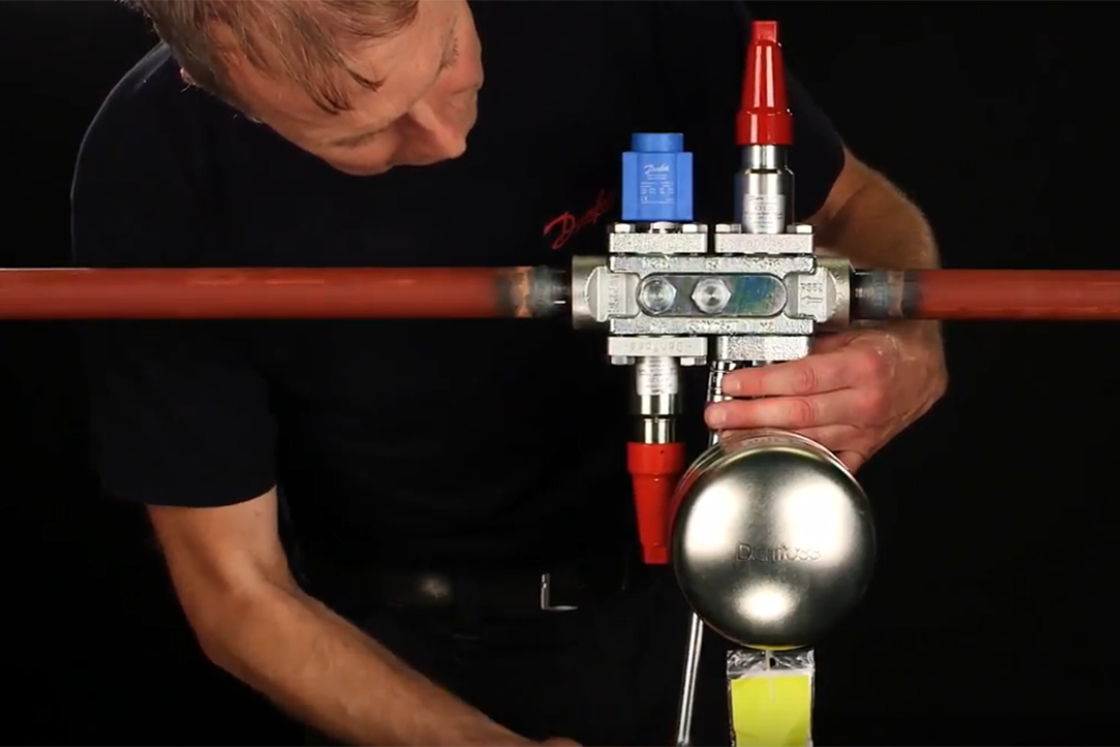 Watch installation & service video