Exclusive Resources for Industrial Refrigeration V.I.P.s
For the 2020 RETA Virtual Conference, we're especially pleased to highlight our new semi-welded plate heat exchanger and Danfoss AAIM Controls offerings.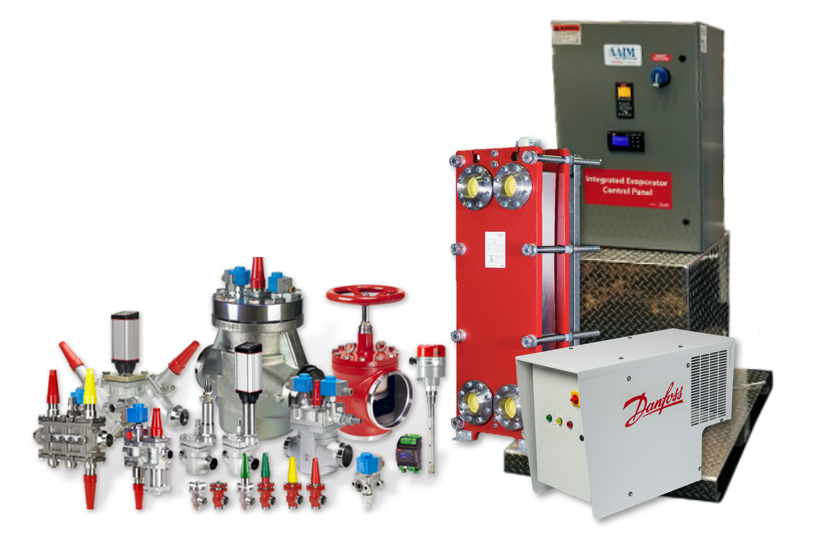 Thank you for visiting the Danfoss booth at 2020 RETA Virtual Conference! This website is an extension of the booth where you can learn more about our innovative industrial refrigeration solutions that utilize both digital technologies and quality components that are enabled for intelligent control and automation. These solutions work together to reduce the complexity of your systems and streamline project deliveries.
The semi-welded plate heat exchanger features improvements to the plate design and geometry, gasket profile, and heat transfer capabilities, making it an ideal solution for most industrial refrigeration applications.
Danfoss AAIM Controls builds custom-designed regulation and control automation solutions, from motor starters to complete PLC systems.
Taken as a whole, these components work together to create complete, highly efficient, and reliable refrigeration systems that increase energy efficiency, ensure food safety, and help in the transition to alternative, climate-friendly refrigerants.
As seen at Cooling United Live
Watch our industrial refrigeration playlist
Cooling United Live: a look at the semi-welded heat exchanger