About Danfoss Power Solutions
Transforming energy into action
It's not just our name. It's what we do! Providing power to transform the world in an energy-efficient and sustainable way!
Through our leading technology and application knowledge, we enable our customers to better serve their end-customers.
Throughout our history, we've built a ground-breaking legacy in hydraulics. Today, we engineer innovative products and solutions for optimum performance of mobile equipment, regardless of the technology, with seamless integration of electronics, electric driving power and hydraulics.
We continue to make significant investments in technology and digitalization to meet our customers' needs and exceed their expectations.
Your strongest partner
We earn loyalty by creating value through partnership with our customers.
Our experts work closely with our customers and use hands-on techniques to better understand their challenges and devise the best possible solution. This comprehensive approach makes us the strongest partner for our customers in the marketplace.
Our Application Development Centers (ADCs) located in Ames (USA), Nordborg (Denmark) and Haiyan (China), allow us to fully demonstrate our application expertise. The development and testing facilities minimize risks, reduce costs and design cycle times, thus saving our customers money and speeding up the critical time-to-market.
Around the world, mobile equipment manufacturers rely on our expertise for the most innovative, propel, control, work function and steering solutions. 
In partnership with our customers, we provide high-performance components and solutions with great value for a broad range of mobile equipment applications.
Our business
As one of the largest companies in the mobile hydraulics industry, we design, manufacture and sell a complete range of engineered hydraulic, electronic and electric components and solutions including:
Motors

Pumps

Valves

Steering components and systems

Electronic controls

Electrical systems

 

Software

 

Under our separate brand Hydro-Gear, we supply hydrostatic drive systems to a number of markets.
Today, Danfoss Power Solutions operates as one of four business segments within the Danfoss Group. Our proud history as a leader within the mobile hydraulics and controls business dates back more than 50 years.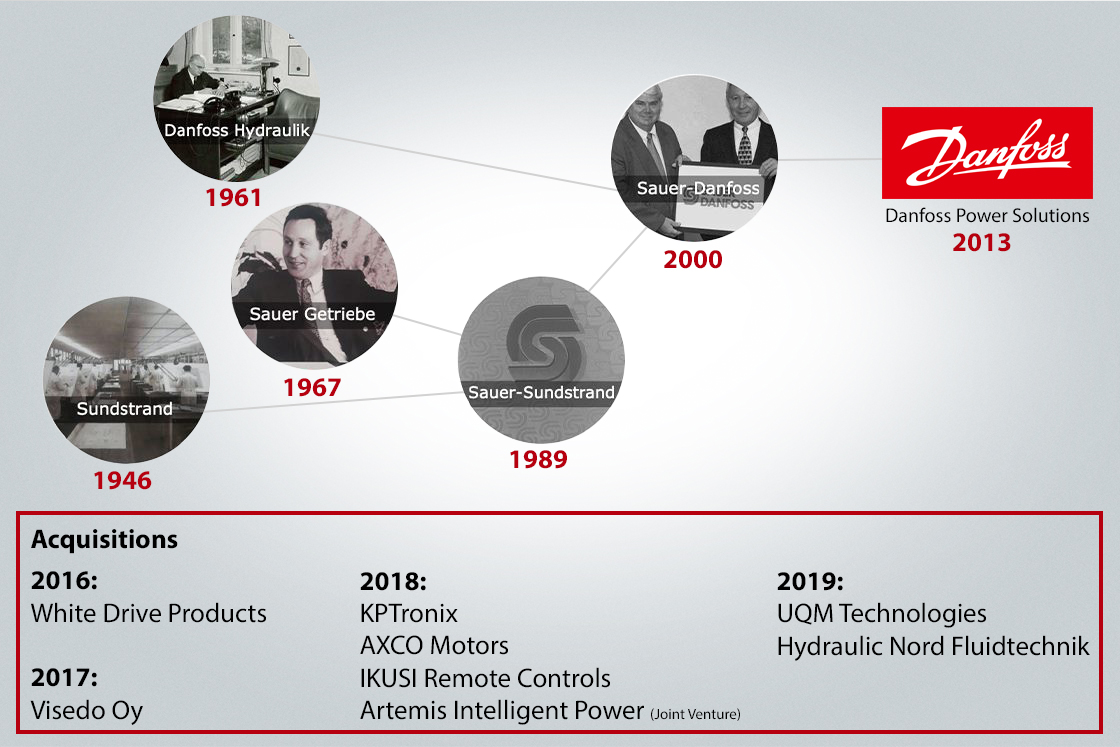 Danfoss serves the needs of manufacturers globally.
To best serve customers locally, we have facilities around the world. Being close to our customers enables us to better understand their needs and to respond quickly to them.
Danfoss Power Solutions has 28 manufacturing and engineering facilities globally - as well as sales companies and a large number of distributors throughout the world.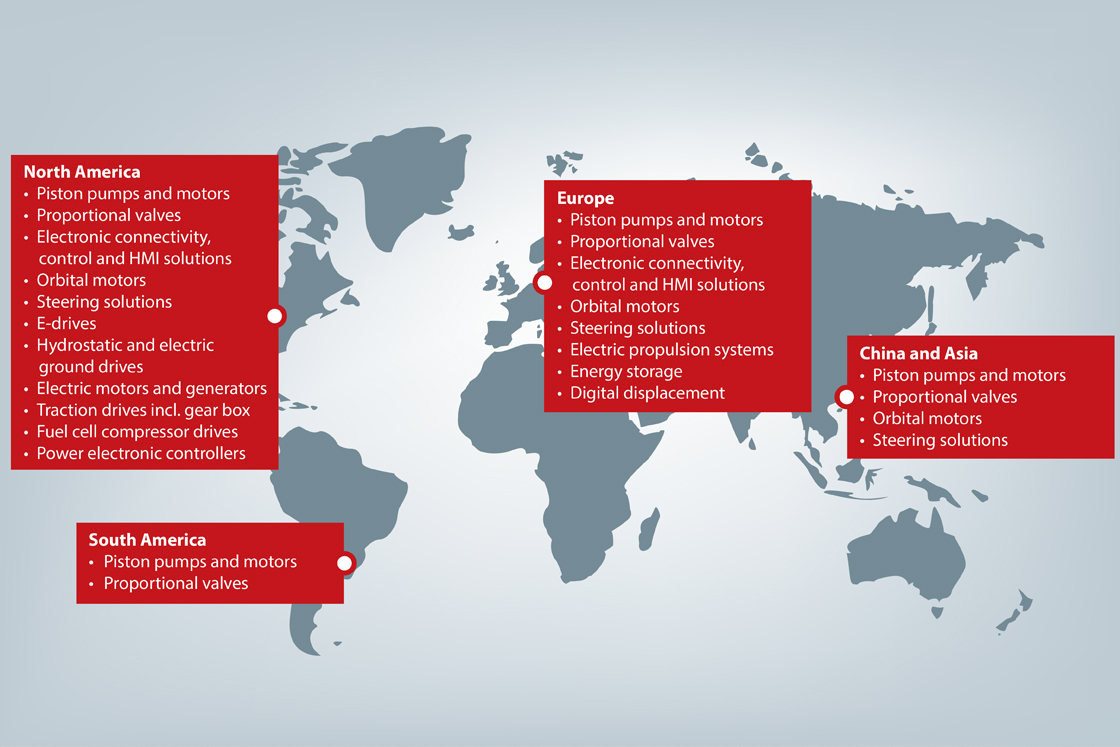 Business with separate brand
Under our separate brand Hydro-Gear, we supply Hydrostatic drive systems to a number of markets.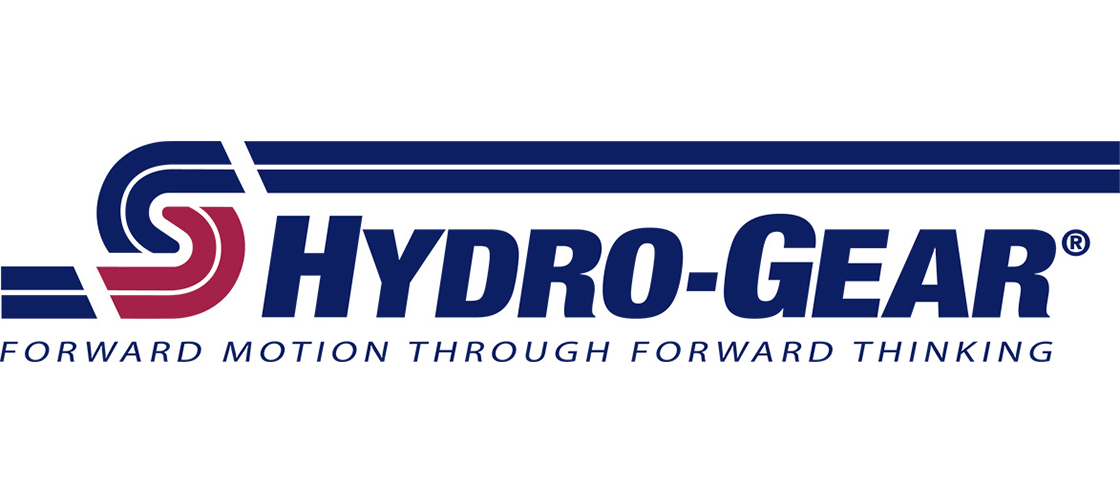 Conformity and compliance
At Danfoss Power Solutions, we strive to be the Environmental, Health and Safety leader wherever we do business. We are committed to complying with existing and the growing framework of laws and regulations and work for continual improvement. Learn more.
Sustainable primary industries
60% of the urban areas needed by 2030 have yet to be built. The increasing demand for urban infrastructure, combined with ambitious climate goals for many cities, makes it necessary to ensure sustainable processes for tomorrow's roads and buildings. Explore how our products and solutions for industries make this happen.