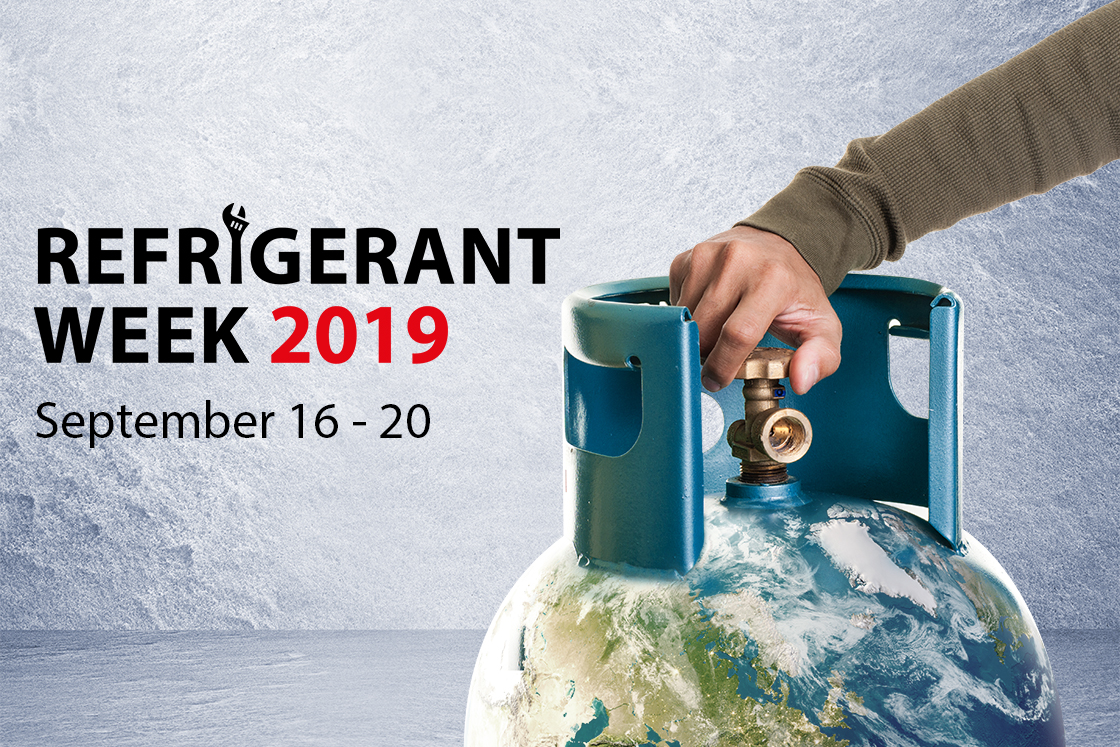 Here's how to get involved
We couldn't be more excited to announce the start of our third Refrigerant Week—with tools, events, and resources to help you get ready for refrigerant change.
In recent years, legislation around refrigerants has shifted significantly, affecting prices and availability all over the world. And the move to low-GWP (global warming potential) alternatives has only just begun.
Throughout the industry, people are dealing with unprecedented change. So, in 2017, we started Refrigerant Week.
It's our way of bringing together the best and brightest minds in refrigeration to help installers, resellers, wholesalers, operators, and OEM engineers handle the accelerating pace of refrigerant transition through a packed program of webinars, podcasts, and local training events. And you're invited to join us.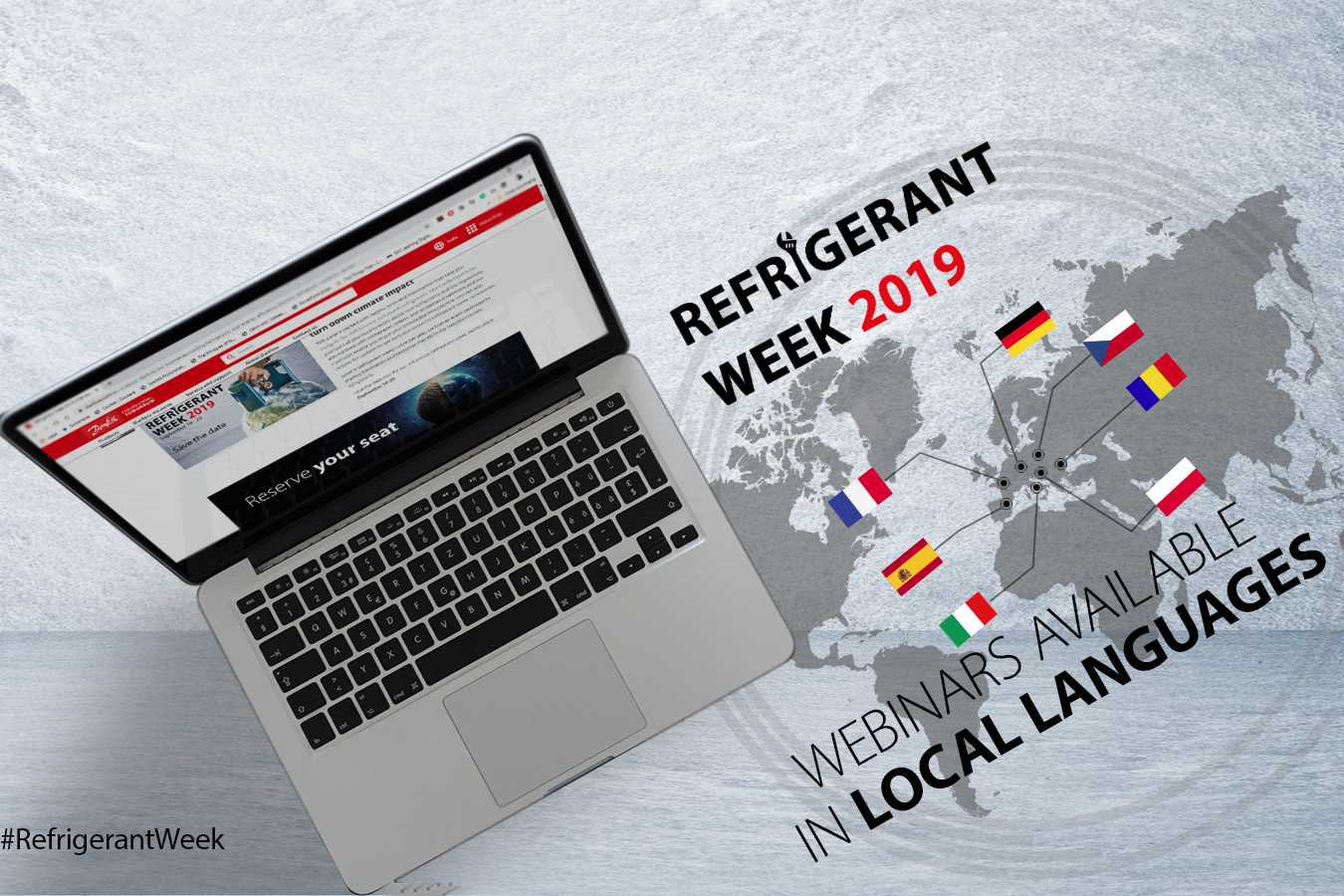 An international program of webinars
We'll have 11 live webinars to choose from—in a variety of time zones and languages—to give you the latest insights into subjects such as:
Global trends and drivers - for cold chain technology, and refrigerants and regulations
Handling A2L and A3 flammable refrigerants - including charging procedures and service routines
Transitioning to new refrigerants and technologies - with everything installers need to know about new refrigerant technologies, and moving away from R404A
Benefiting from lower-GWP refrigerants - by rethinking system design and comparing industrial refrigeration efficiency
Using CO₂ - including large industrial transcritical systems and system optimization
Looking to the future - so you're ready for changes all the way to 2030
And while the webinars will be broadcast in English, many will also be available in German, Polish, Ukrainian, Romanian, Turkish, Italian, French, Spanish, and Czech.
Industry speakers and interactive activities
In addition to our webinars, we'll have exclusive insights from industry experts such as:
Torben Funder-Kristensen - Head of Public and Industry Affairs, Danfoss Cooling
Norbert Blatz - Global Application Manager, Danfoss Cooling
Jürgen Fischer - President, Danfoss Cooling
Ray Gluckman - consultant with over 30 years of experience in refrigeration, energy efficiency, and climate change
Emilia Battaglini - Program Manager, Climate Change Group

CoolGame 3
Launched this week, put your knowledge to the test with our browser-based refrigerant game, where top scorers can win exciting prizes.
We'll also have exclusive training and interactive activities available on demand, including:
Chilling with Jens - a three-part series of podcast episodes on everything to do with refrigerants (listen in)
On-location events and training - available at local centers worldwide
Guides and walkthroughs - covering a variety of refrigerant topics
CoolTools - free digital tools that help you select the right refrigerant, find compatible components, and ensure each refrigerant is installed correctly
CoolSchool - educational resources for a wide range of roles and abilities, helping you to understand refrigerant changes, make the best decisions, and adapt your strategy
New and updated reports - so you can get the latest in-depth, expert knowledge at your fingertips
Videos - covering industry trends and challenges; perfect if you don't have the time to take part in a whole webinar
Get sharing
Social media will play its biggest role ever in Refrigerant Week this year. It's one of the best places to discover what like-minded individuals are talking about and get up to speed on the hottest topics.
Don't forget to follow us on LinkedIn, Twitter, YouTube, and Instagram - and post using the hashtag #RefrigerantWeek.
And to get involved with live conversations with industry experts, simply tag your thoughts, opinions, and questions with #RefrigerantChat.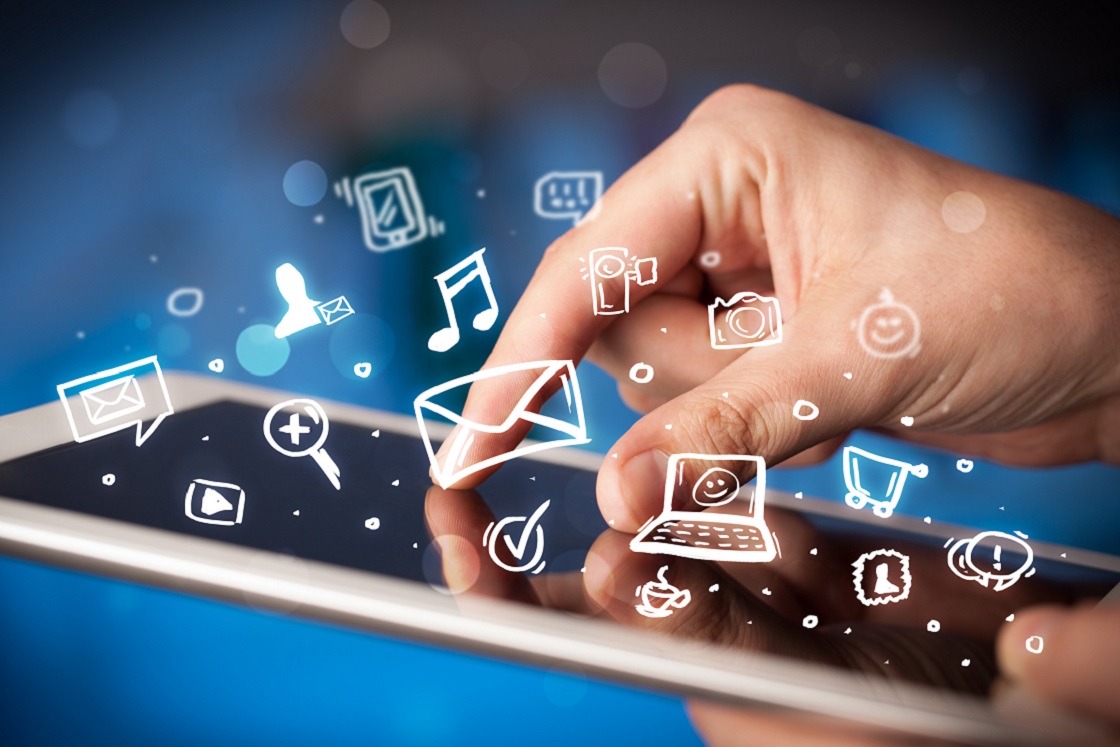 Get more from Danfoss apps
Do you use Danfoss apps, like Refrigerant Slider?
We have a whole range of handy app-based tools designed to help you select, commission, and maintain refrigerants—wherever you are. And during Refrigerant Week, we'll show you hints and tricks to help you get the most of them, as well as showcase the new Retrofit Tool feature available in our Coolselecter®2 software.
Head over to our app gallery on the Apple App Store and Google Play to find out more.