Low-GWP refrigerants tool
The low-GWP tool helps you identify possible variations of energy efficiency in your refrigeration system when replacing the current used refrigerant with a lower GWP refrigerant alternative.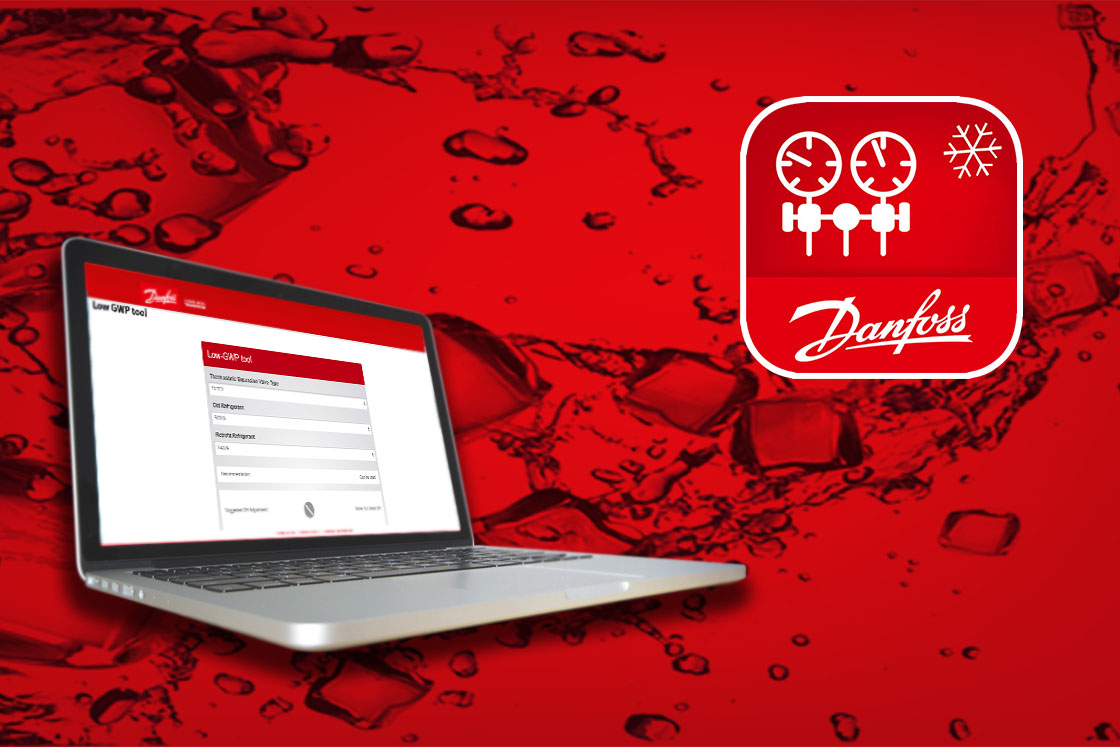 Low-GWP tool
Use the low-GWP refrigerant tool when replacing the refrigerant in your system. Calculate the GWP of your replacement refrigerant and help the environment.
Try the mobile version
The Low-GWP tool is also available for mobile iOS devices, giving you access to the tool from the palm of your hand.
Conditions for usage of the low-GWP tool
The calculations performed by the low-GWP tool should be regarded only as estimations of the altered performance of the refrigeration system. It is generally not recommended to use drop-in or retrofit refrigerants in systems with variable evaporating temperatures. 
When using drop-in or retrofit refrigerants you must always check, and in most cases readjust, your super heat settings.
Recommendation is based on the thermostatic expansion valves suitability with the retrofit refrigerant versus the old refrigerant
Superheat adjustment is a guide to maintain a dry return to the compressor
The smileys indicate the thermostatic expansion valves suitability at the different evaporating temperature ranges and have no reference to the possible capacity difference
Capacity shows the increase or decrease in capacity of the thermostatic expansion valve using the retrofit refrigerant versus the old refrigerant
Capacity changes can be managed by changing the orifice in cases where the capacity difference is very large
The Low-GWP Tool ("the Application") is provided on an "as is" and "as available" basis for the intended purposes as determined by Danfoss only and any use hereof is at the user's sole risk. The Application and results and information generated thereby cannot substitute technical advice but must be verified by the user, they are not promises and should not be relied on as accurate data or analyses.
Danfoss disclaims all warranties and conditions regarding the Application, whether express, implied, or statutory, including, but not limited to, conditions of merchantability, satisfactory quality, fitness for a particular purpose, accuracy and non-infringement of third parties' rights. Danfoss does not warrant that the Application will meet your requirements or that the operation hereof will be uninterrupted or error-free.
To the extent not prohibited by law, in no event shall Danfoss be liable for any direct, special, indirect or consequential damages, whatsoever, including, without limitation, damage to property, damages for loss of savings or profits, or loss of data arising out of any use of the Application.
©2017 Danfoss A/S