Operating conditions
Using an examples with selection of a DCR-DA using the standard Coolselector®2 settings, but with refrigerant R404A, we will try to adjust the cooling capacity, and dew point temperatures for evaporation and condensation, respectively.
Increasing the capacity would increase the mass flow in line and hence the speed in the component which results in a larger component. Decreasing the evaporation temperature increases the mass flow-rate as the cycle COP would be lower. Decreasing the condensation temperature has the opposite effect, which is the cause of the changes in the suggestion.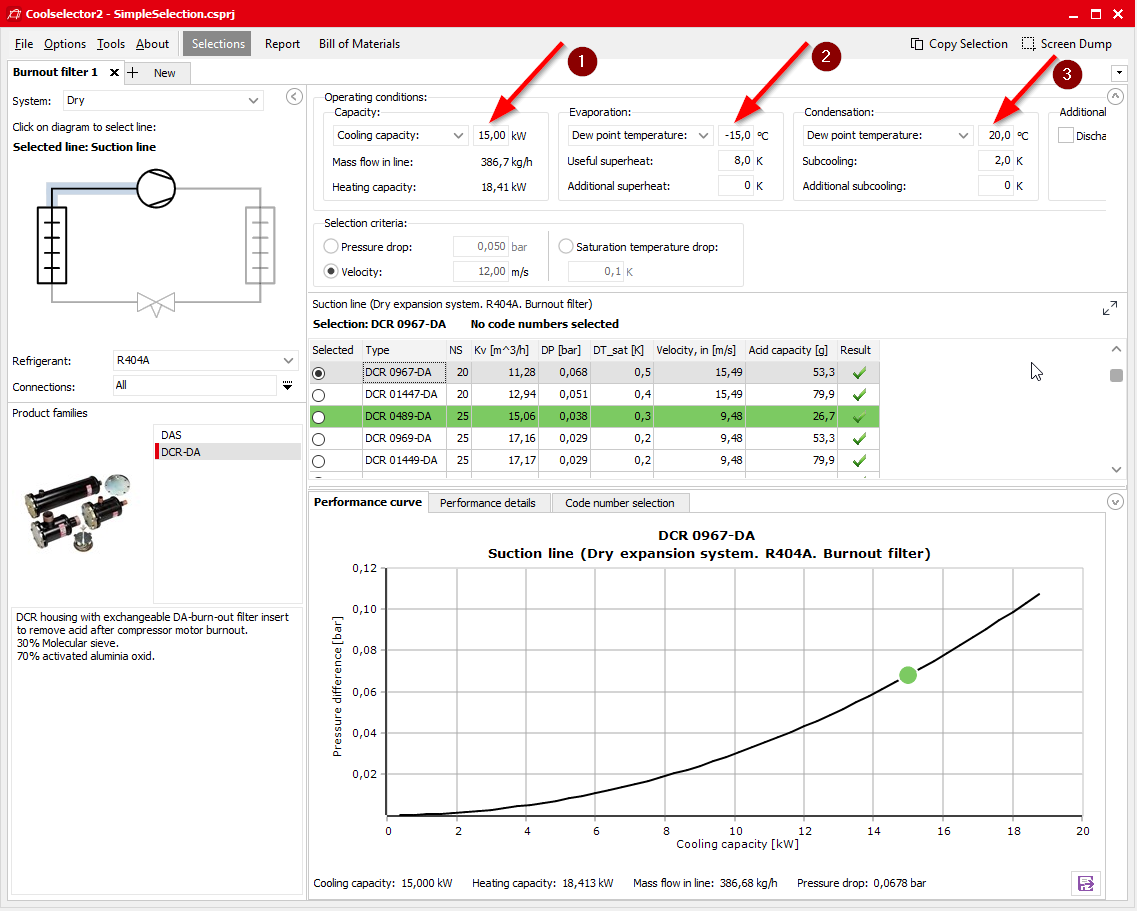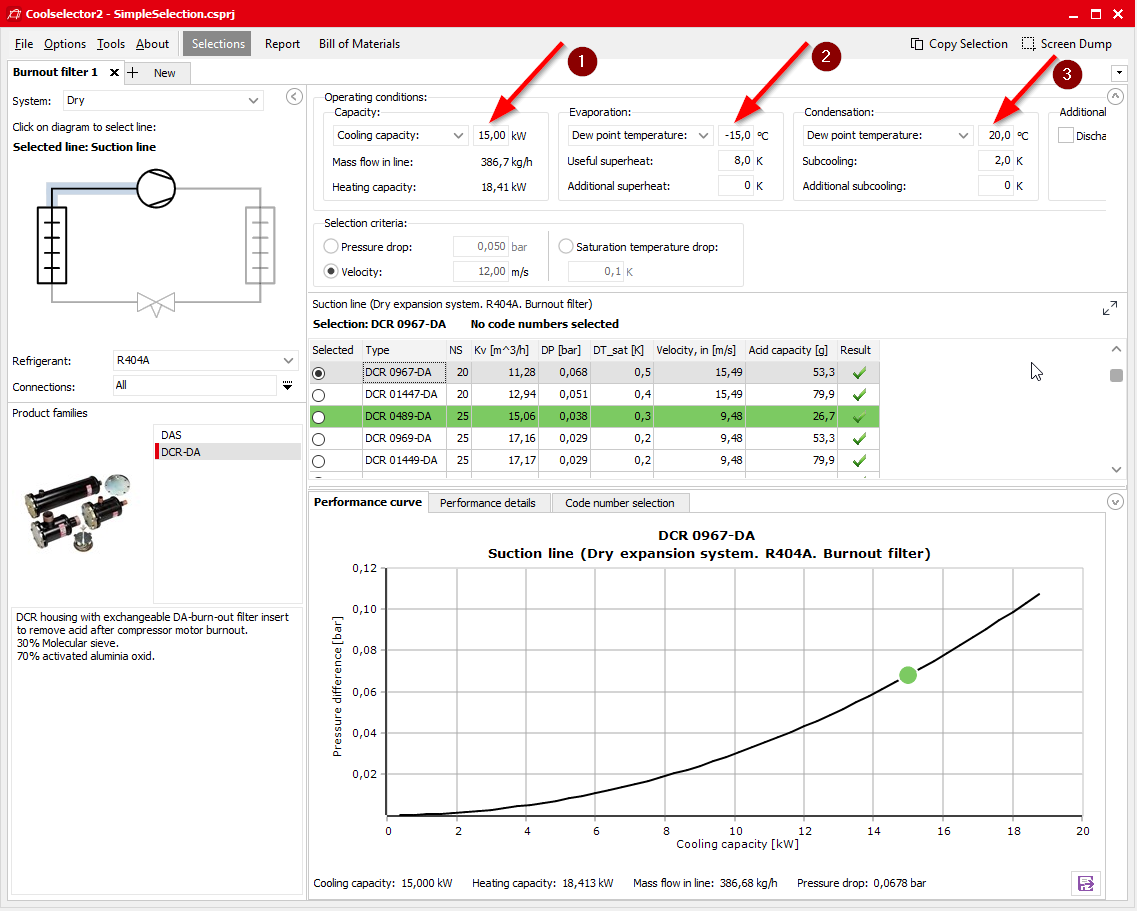 Changing the system properties as shown in the snippet above, means that Coolselector®2 now suggests the "DCR 0489-DA" as the best match instead of the previous "DCR 0967-DA".
These are merely some examples to show you that the Coolselector®2 suggestion can change and is easily affected by even small changes to the system properties.
Training videos
Our training videos are constructed to give you an introduction to each of the main areas of Coolselector®2. The videos show examples of use cases as well as useful tips and tricks for every day use.
Recorded training sessions
Documents

| Type | Name | Language | Valid for | Updated | Download | File type |
| --- | --- | --- | --- | --- | --- | --- |
| Promotion material | Coolselector®2 Exercises | English | Multiple | 04 Jun, 2019 | 13.5 MB | .pdf |
| Installation guide | Coolselector®2 Server Installation Guide | English | Multiple | 18 Nov, 2020 | 1.2 MB | .pdf |
| User guide | Coolselector®2 User Guide | English | Multiple | 04 Jun, 2019 | 4.4 MB | .pdf |
| User guide | Coolselector®2 User Guide | Spanish, Castilian | Spain | 25 Feb, 2020 | 5.8 MB | .pdf |
| User guide | Coolselector®2 User Guide | French | France | 05 Mar, 2020 | 5.5 MB | .pdf |
| User guide | Coolselector®2 User Guide | Portuguese | Multiple | 03 Jan, 2020 | 5.3 MB | .pdf |
| User guide | Coolselector®2 User Guide | Russian | Russia | 25 Feb, 2020 | 4.4 MB | .pdf |
| User guide | Coolselector®2 User Guide | Chinese (CN) | Switzerland | 04 May, 2020 | 25.2 MB | .pdf |