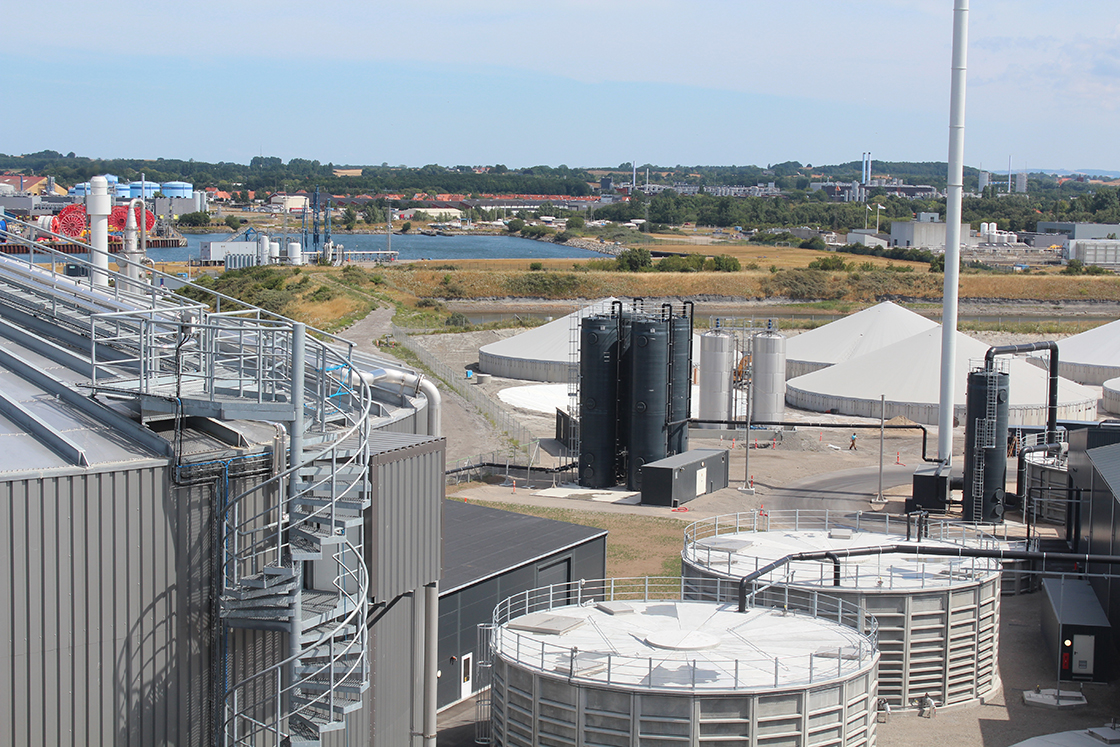 At Bigadan's Kalundborg Bioenergy plant in Denmark, AC drives from Danfoss help convert biomass from insulin and enzyme production to energy.
Biogas generated from pharmaceutical and other organic waste is purified to the same quality as the natural gas and is therefore suitable for distribution in the Danish natural gas grid. The pure biogas is an important CO2-neutral energy source that can be used directly for fueling city buses and in power plants to produce electricity and district heating.
"This is a good example of sector coupling, where all energy forms in the future will be linked together, such that society can use the least expensive and most environmentally friendly energy sources at all times", explains Erik Lundsgaard, Production Manager, Bigadan.
Energy generation case studies  
Solar heating plant reduces CO2 emissions by 15,700 tonnes annually

The world's largest solar heating plant in Silkeborg, Denmark harnesses energy to heat the homes and workplaces of 40,000 citizens. It supplies 18-20% of the annual heat consumption in the city of Silkeborg, Denmark, which has an ambitious target of CO2 neutrality in heat production by the year 2030.