SVL SS Flexline™ stainless steel
The new range of stainless steel products is based on the successful modular concept from the products in the Flexline™ family, covering ICV, ICF and SVL valves. The stainless steel products will therefore now offer many of the same benefits known from the Flexline™ concept.
Based on a common housing (angle- or straightway) the function modules in the SVL SS platform offer five different functions: shut-off, check/stop, check, regulating and strainer. All function modules fit in the same housing offering great flexibility and simplicity.
Features and benefits
Suitable for sub-critical CO2 and heat pump systems
Offers you one common housing that allows easy and timesaving switch between the functions
Allows for fast and easy service with shared spare parts and modular design
Delivers a smooth opening and closing operation along with very high reliability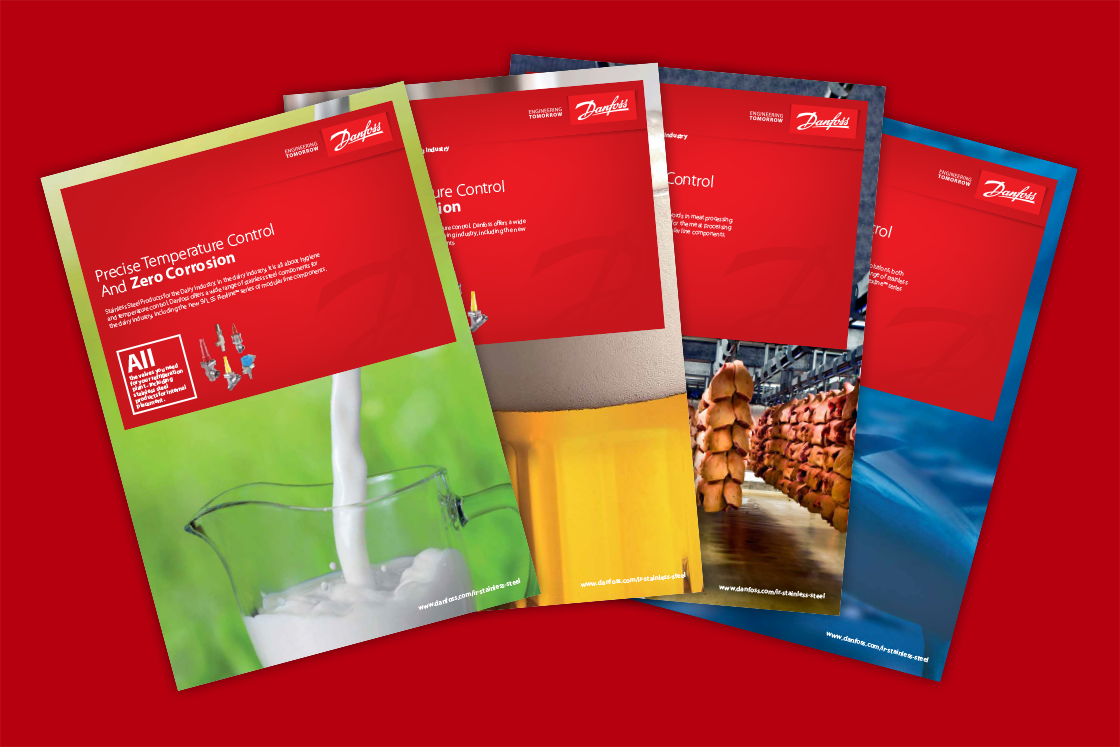 Precise temperature control and zero corrosion
Danfoss offers a wide range of stainless steel components, including the new SVL SS Flexline™ series of modular line components. Read brochures for the dairy, fishery, brewery, and meat processing industries.
Documents

| Type | Name | Language | Valid for | Updated | Download | File type |
| --- | --- | --- | --- | --- | --- | --- |
| Application guide | Application Handbook - Automatic Controls for Industrial Refrigeration Systems | Arabic; Bulgarian; Czech; Danish; German; Greek (modern); English; Spanish, Castilian; Estonian; Persian; Finnish; French; Irish; Hebrew (modern); Hindi; Croatian; Hungarian; Indonesian; Icelandic; Italian; Japanese; Kazakh; Korean; Lithuanian; Latvian; Macedonian; Norwegian Bokmål; Dutch, Flemish; Polish; Portuguese; Romanian, Moldavian, Moldovan; Russian; Slovak; Slovenian; Serbian (RS); Swedish; Tamil; Thai; Turkish; Ukrainian; Vietnamese; Chinese (CN) | Multiple | 06 Oct, 2020 | 17.3 MB | .pdf |
| Application guide | Manual de Aplicação - Controles Automáticos para Sistemas de Refrigeração Industrial | Portuguese | Multiple | 21 Mar, 2018 | 12.3 MB | .pdf |
| Application guide | Manual de Aplicación - Controles Automáticos para Sistemas de Refrigeración Industriales | Spanish, Castilian | Multiple | 21 Mar, 2018 | 12.2 MB | .pdf |
| Application guide | Manuel d'application - Principe de régulation des systèmes de réfrigération industrielles | French | Multiple | 21 Mar, 2018 | 12.3 MB | .pdf |
| Application guide | Przykady zastosowa - Elementy Automatyki do Przemyslowych Ukladow Chlodniczych | Polish | Multiple | 21 Mar, 2018 | 12.3 MB | .pdf |
| Brochure | Stainless Steel Products for the Brewing Industry | English | Multiple | 03 Oct, 2014 | 889.5 KB | .pdf |
| Brochure | Stainless Steel Products for the Brewing Industry | Ukrainian | Ukraine | 28 Apr, 2020 | 925.1 KB | .pdf |
| Brochure | Stainless Steel Products for the Brewing Industry | Danish | Multiple | 15 Oct, 2014 | 887.2 KB | .pdf |
| Brochure | Stainless Steel Products for the Brewing Industry | German | Multiple | 03 Oct, 2014 | 940.7 KB | .pdf |
| Brochure | Stainless Steel Products for the Brewing Industry | Spanish, Castilian | Multiple | 15 Oct, 2014 | 887.9 KB | .pdf |
| Brochure | Stainless Steel Products for the Brewing Industry | Russian | Multiple | 15 Oct, 2014 | 925.1 KB | .pdf |
| Brochure | Stainless Steel Products for the Brewing Industry | French | Multiple | 15 Oct, 2014 | 902.1 KB | .pdf |
| Brochure | Stainless Steel Products for the Brewing Industry | Polish | Multiple | 15 Oct, 2014 | 893.4 KB | .pdf |
| Brochure | Stainless Steel Products for the Brewing Industry | Dutch, Flemish | Multiple | 15 Oct, 2014 | 908.6 KB | .pdf |
| Brochure | Stainless Steel Products for the Dairy Industry | English | Multiple | 07 Oct, 2014 | 850.7 KB | .pdf |
| Brochure | Stainless Steel Products for the Dairy Industry | Polish | Multiple | 15 Oct, 2014 | 840.5 KB | .pdf |
| Brochure | Stainless Steel Products for the Dairy Industry | Spanish, Castilian | Multiple | 15 Oct, 2014 | 805.4 KB | .pdf |
| Brochure | Stainless Steel Products for the Dairy Industry | Danish | Multiple | 15 Oct, 2014 | 829.0 KB | .pdf |
| Brochure | Stainless Steel Products for the Dairy Industry | French | Multiple | 15 Oct, 2014 | 866.6 KB | .pdf |
| Brochure | Stainless Steel Products for the Dairy Industry | German | Multiple | 13 Oct, 2014 | 868.1 KB | .pdf |
| Brochure | Stainless Steel Products for the Dairy Industry | Ukrainian | Ukraine | 28 Apr, 2020 | 853.8 KB | .pdf |
| Brochure | Stainless Steel Products for the Dairy Industry | Russian | Multiple | 15 Oct, 2014 | 853.8 KB | .pdf |
| Brochure | Stainless Steel Products for the Fishery Industry | English | Multiple | 03 Oct, 2014 | 1.7 MB | .pdf |
| Brochure | Stainless Steel Products for the Fishery Industry | German | Multiple | 03 Oct, 2014 | 1.7 MB | .pdf |
| Brochure | Stainless Steel Products for the Meat Processing Industry | English | Multiple | 07 Oct, 2014 | 1.5 MB | .pdf |
| Brochure | Stainless Steel Products for the Meat Processing Industry | Danish | Multiple | 10 Dec, 2014 | 1.1 MB | .pdf |
| Brochure | Stainless Steel Products for the Meat Processing Industry | Spanish, Castilian | Multiple | 10 Dec, 2014 | 1.1 MB | .pdf |
| Brochure | Stainless Steel Products for the Meat Processing Industry | German | Multiple | 07 Oct, 2014 | 1.4 MB | .pdf |
| Brochure | Stainless Steel Products for the Meat Processing Industry | Russian | Multiple | 10 Dec, 2014 | 1.2 MB | .pdf |
| Brochure | Stainless Steel Products for the Meat Processing Industry | Ukrainian | Ukraine | 28 Apr, 2020 | 1.2 MB | .pdf |
| Brochure | Stainless Steel Products for the Meat Processing Industry | Dutch, Flemish | Multiple | 10 Dec, 2014 | 1.1 MB | .pdf |
| Brochure | Stainless Steel Products for the Meat Processing Industry | French | Multiple | 10 Dec, 2014 | 1.2 MB | .pdf |
| Brochure | Stainless Steel Products for the Meat Processing Industry | Polish | Multiple | 10 Dec, 2014 | 1.1 MB | .pdf |
| Brochure | Stainless Steel Products for the Meat Processing Industry | Chinese (CN) | Multiple | 10 Dec, 2014 | 1.9 MB | .pdf |
| Application guide | Руководство по проектированию - Промышленных холодильных систем | Ukrainian | Ukraine | 20 May, 2020 | 12.5 MB | .pdf |
| Application guide | Руководство по проектированию - Промышленных холодильных систем | Russian | Multiple | 21 Mar, 2018 | 12.5 MB | .pdf |