Save up to 25% on energy bill with Danfoss solutions
Danfoss already has the proven technologies to make hotels efficient, by managing heating, cooling and ventilation and control everything that's happening inside a hotel in terms of its environment.
Danfoss solutions make hotels performance remarkable – proactively managing energy usage and maintaining a healthy, comfortable and productive living environment.
Download Danfoss Hotel Solutions Brochure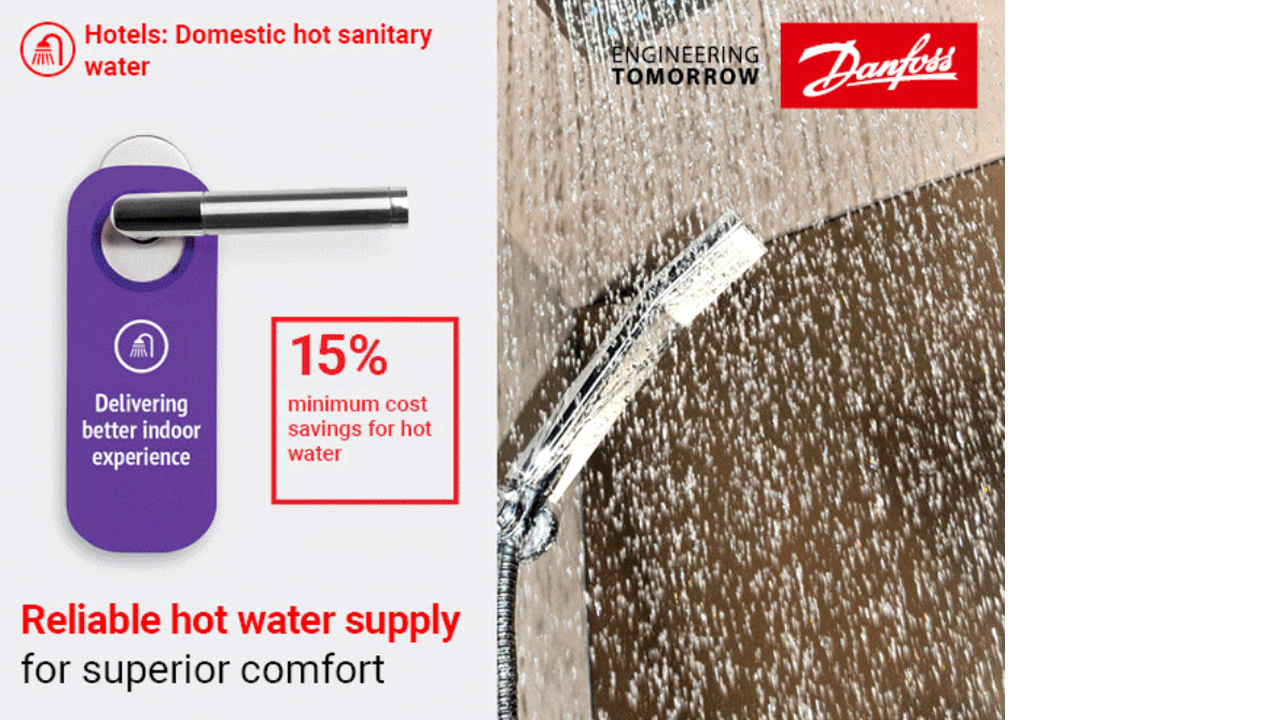 Danfoss can help you save energy in your new build or renovation project
We deliver our hotels expertise through the most advanced and efficient technologies to support smarter use of electricity and water, reduce running costs and environmental impact, and deliver superior comfort to guests.
How we can help you
Indoor comfort with accurate temperature control and reliable supply
Reliable water supply for heating, cooling and domestic hot water
Anti-legionella protection and electronic temperature registration
Easy installation, commissioning, management and maintenance
Reduced total cost of ownership 
One manufacturing partner for all HVAC systems
Energy efficient and sustainable solutions
Innovative products enabling smart IoT solutions and data collection

Danfoss NovoCon digital actuator
Danfoss NovoCon® digital actuator connects heating and cooling systems to the hotel Building Management System (BMS) enabling smart Internet of Things solutions.
Danfoss HVAC solutions are part of many technical hotel applications. Click on below applications to find out more about the specific applications and our possible solutions: