Customized is the new standard of the future
To beat the competition, you know that you need to think differently. Customized power modules can give you the competitive edge that you are looking for.
Security of supply
Being chip independent, we can offer you the advantages of security in times of tight supply. This will improve design flexibility and reliability of the supply chain, especially in a rapidly growing market.
Technology and Innovation
Technology and innovation are more than just buzzwords. It is how we keep you at the leading edge of your business.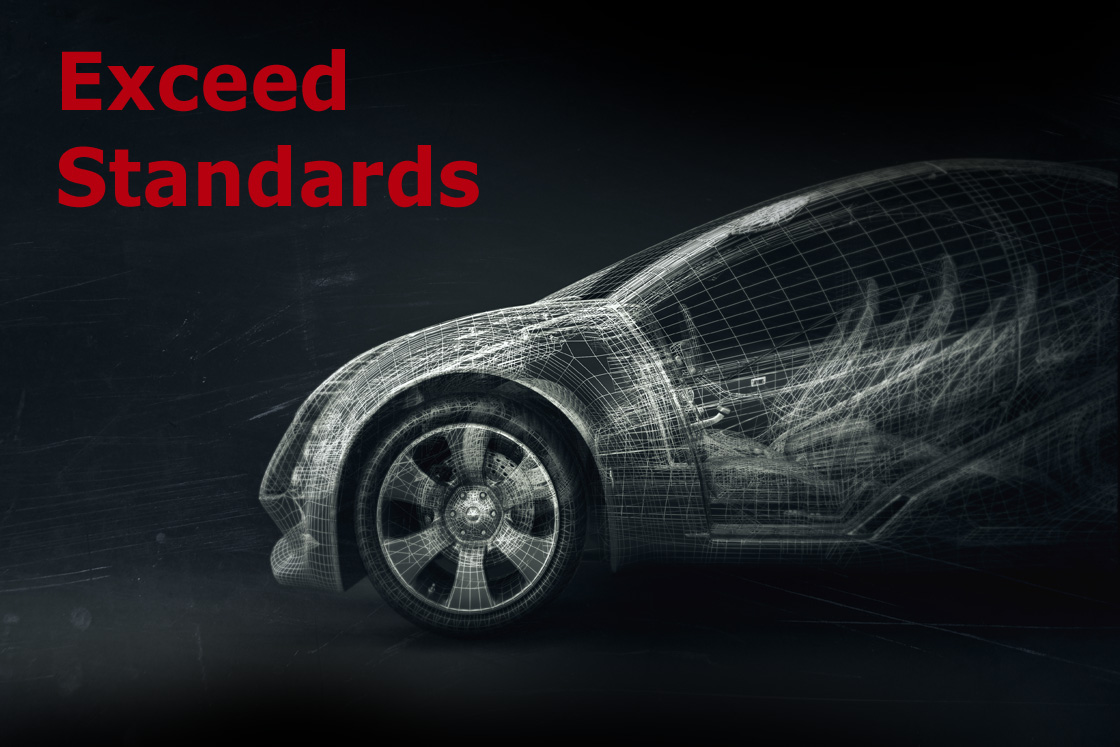 New DCM™ technology platform for automotive traction
The next generation power module technology platform for automotive traction inverters 
Rely on world-class quality
To ensure you receive components of only the highest level of quality, our entire manufacturing process up to the electronic and testing processes takes place under clean room conditions. Our state-of-the-art production equipment automatically packages modules directly from the semiconductor on wafer to the final electric test.
Power modules from Danfoss Silicon power are manufactured on automated assembly lines. Our 35,000 m² research, development and production facility is certified according to
Our certified processes are your assurance for consistent high quality and a streamlined path from development to manufacturing. These certifications enable us to quickly transfer development projects to high volume production that can be integrated seamlessly into the OEM or automotive manufacturer's supply chain with full focus on quality.
Learn more about our Company Policy 
Product overview
Solutions overview
Application overview
Wind power conversion

The Danfoss power stacks reliably convert the kinetic energy from the wind turbine blades into a form that can be fed directly into the electrical power grid. This ensures that maximum energy is harvested from your wind turbine whilst offering durable and dependable  electricity supply.
We are looking for talent
We are growing and looking for new talents. Discover more on our job portal

Meet David
Process Development Manager


Meet Ullas
Business Development Manager
News
Danfoss introduces new technology platform for automotive traction inverters

The DCM™ is a robust, chip independent technology platform and designed for Si and SiC semiconductors. The technology platform is well-defined, based on proven technologies, and yet scalable and customized to meet specific requirements.

Danfoss awarded Strategic Partner Supplier in 2017 by SUNGROW

In January 2018, the Annual Supplier Conference was held by SUNGROW in Hefei (China). SUNGROW is the largest PV inverter system solution supplier in the world. Danfoss stood out again from SUNGROW's over 500 suppliers by winning the award of Strategic Partner Supplier in 2017, topping the award received in 2016, for being a Distinguished Supplier.
Contact us
Impressum
Company: Danfoss Silicon Power GmbH • Husumer Strasse 251 • 24941 Flensburg • Germany
Management: Claus A. Petersen, General Manager  •  Registration no.: HRB 951SL  • VAT-No.: DE812515749