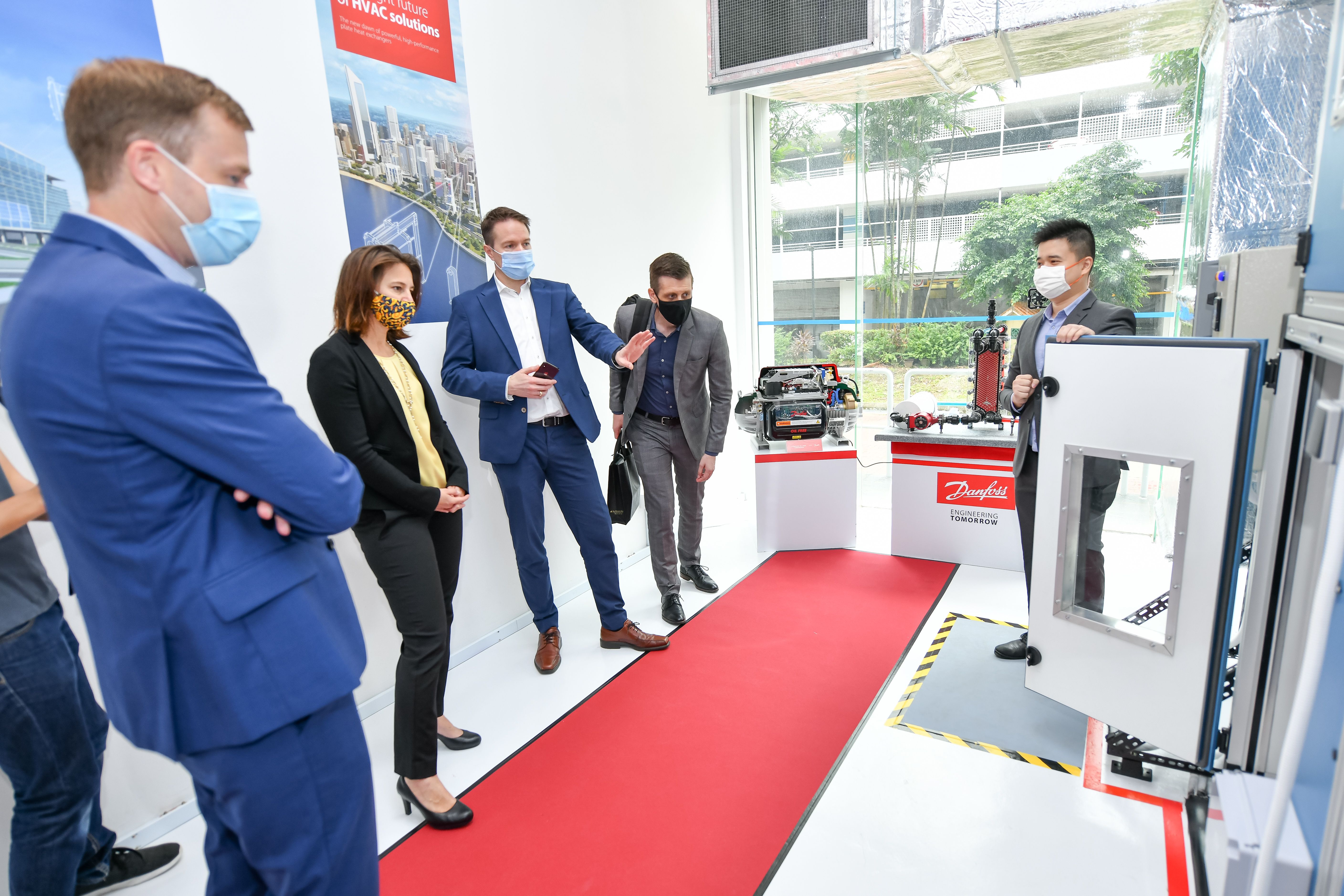 Danfoss recently introduced its new Smart Buildings Training Centre in Singapore. The centre was officiated by H.E. Sandra Jensen Landi, Danish Ambassador for Singapore. The momentous event was also attended by senior management representatives of Danfoss partners such as CDL, JTC, Surbana Jurong, Daikin, AECOM and Beca among others.
"Today we lay another important miles stone on our APR 2.0 strategy implementation by opening a new training center for commercial buildings. We look forward to welcome a lot of partners, installers and consultants in the coming years to give them a real hands on experience on how Danfoss can help to drive a new green restart," said Niels Robert Arbjerg, President of Danfoss Asia Pacific.
With buildings being responsible for 40% of global energy use and half of city wide emissions, Danfoss aims to evolve and maximize building constructions and operations within Asia Pacific. The training centre showcases Danfoss latest technologies and state of the art applications that can be used to maximize energy efficiency and ultimately lower carbon emissions for commercial buildings.
"In times like these with competing priorities, we have to push even harder to deliver on our ambitions for a green transition. I am therefore pleased to see Denmark's green frontrunners continuously increase their presence in Singapore and I look forward to following Danfoss' new chapter as we seek to Build Back Better and Greener," said H.E. Sandra Jensen Landi.