Hub for energy efficiency, digitalization and flexible co-working
On April 18, 2018, Danfoss opened its new office in the Columbus Haus in Hamburg's HafenCity. The premises covers 1,600 square meters of office space for 120 employees, and 75 colleagues from all four company segments have already started working at the new location. The office is not just an ultra-modern workplace - it is also a hub with a focus on issues such as energy efficiency, digitalization and flexible co-working.
Danfoss is one of the most widely diversified full-range suppliers of components and systems for energy-efficient heating, cooling and air-conditioning technology. The company supplies HafenCity, including the Elbphilharmonie Concert Hall, with intelligent, energy-saving technology for buildings and district heating systems.
"Our new office location in the heart of Hamburg could quickly become a magnet for talents and professionals from a wide range of industries," says Ole Møller-Jensen, President of Danfoss' Central European Region.
"Energy efficiency, digitalization and co-working are currently our core topics, ensuring that exciting synergies will arise at this attractive location. At the same time, we are represented throughout HafenCity with our energy-saving heating, cooling and air-conditioning technologies, providing us with important reference projects, such as the Elbphilharmonie Concert Hall, in our immediate vicinity."
Flexible working with harbor views
The new Danfoss office features a large showroom as well as various open spaces and meeting rooms, including a breathtaking view of the harbor. In keeping with the concept of "New Work," the office was developed by teams of employees of various age groups, supported by the interior design firm B8. In keeping with the concept, some employees do not have a fixed workstation. "Flexible working increases the exchange between colleagues across all business areas, hierarchies and age groups," says Dirk Leinweber, Director Sales Food Retail at Danfoss Cooling, who has already started working in the new office. "The first few weeks have proven that this concept is a complete success."
For more information:
Danfoss Media Relations, +45 24 76 47 96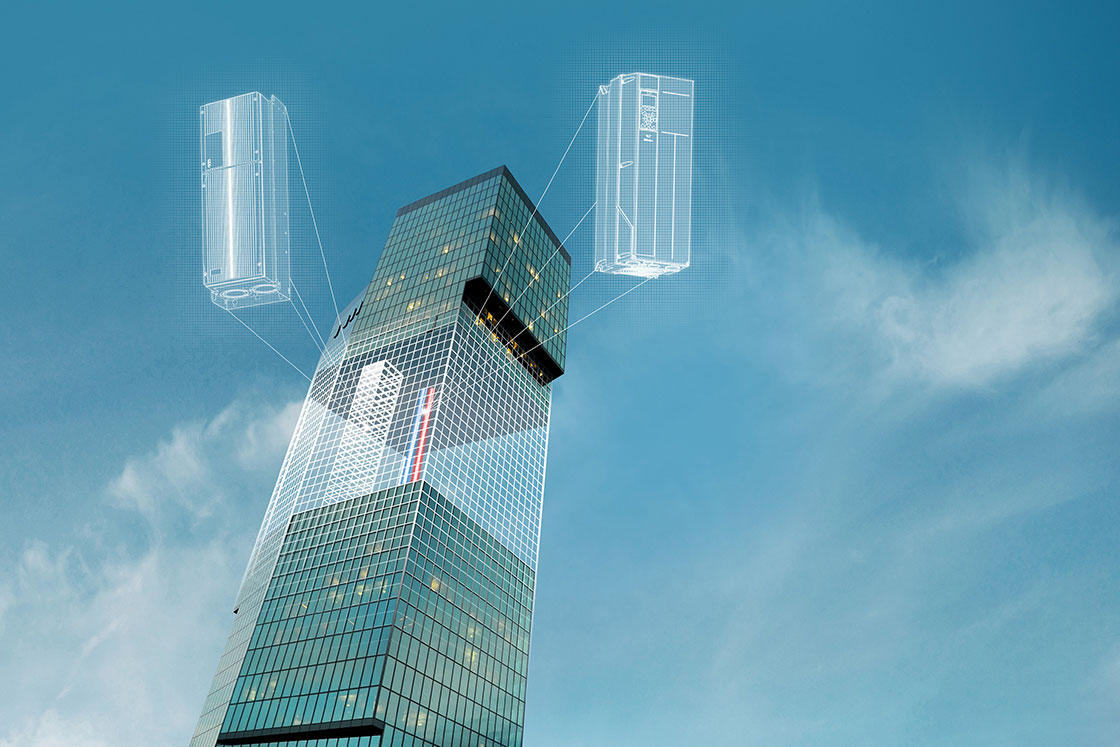 Engineering the world of Tomorrow
Danfoss engineers advanced technologies that enable us to build a better, smarter and more efficient tomorrow. In the world's growing cities, we ensure the supply of fresh food and optimal comfort in our homes and offices, while meeting the need for energy efficient infrastructure, connected systems and integrated renewable energy.
Our solutions are used in areas such as refrigeration, air conditioning, heating, motor control and mobile machinery.
Our innovative engineering dates back to 1933 and today Danfoss holds market-leading positions, employing more than 26,000 and serving customers in more than 100 countries. We are privately held by the founding family.