Saving energy has been on the spot for most companies for the past few years. For a hotel-casino, where there is intense activity at night, this is even more important. Supported by Danfoss, not only could the Amérian Hotel Casino Gala, in Resistencia, north of Argentina, reduce its energy consumption, but also smartly manage all its HVAC system.
For this project, Danfoss implemented the front-end AK-SM 850 system manager, a solution designed not only to improve refrigeration systems, but also air conditioning and lighting,
While also offering complete system monitoring. At first, the installation made at the hotel enabled a 20% energy consumption reduction.
Due to the positive results, the hotel decided to adopt the solution also for the casino. "The customer is fully satisfied with the results and achievements our solution has led to, therefore, they decided to move on to the second step at the casino and the results have proven to be equally positive", guarantees Korenko.
Based on this positive experience, new conversations have started between other hotel chains and Danfoss in Argentina so that the solution can be implemented in other hotel units throughout the
country. "We are currently analyzing the current status of HVAC systems in other hotel chains before we can start implementing the same solution out there", explains the sales manager.
Lower energy consumption and better comfort for guests
"Besides reducing the energy costs, the solution we provided could also allow the hotel to stabilize the whole HVAC system temperatures, resulting in improved comfort for the hotel guests", says Javier Korenko, Danfoss Sales manager for Argentina, Uruguay and Paraguay.
One of the differentials enabled by the system was the possibility to have remote control of all of the HVAC equipment. "It is possible to manage everything remotely. This improves significantly the security and functionality of the system and reduces the maintenance costs", completes Emiliano Bauta, technical coordinator in charge of the project at Danfoss Argentina.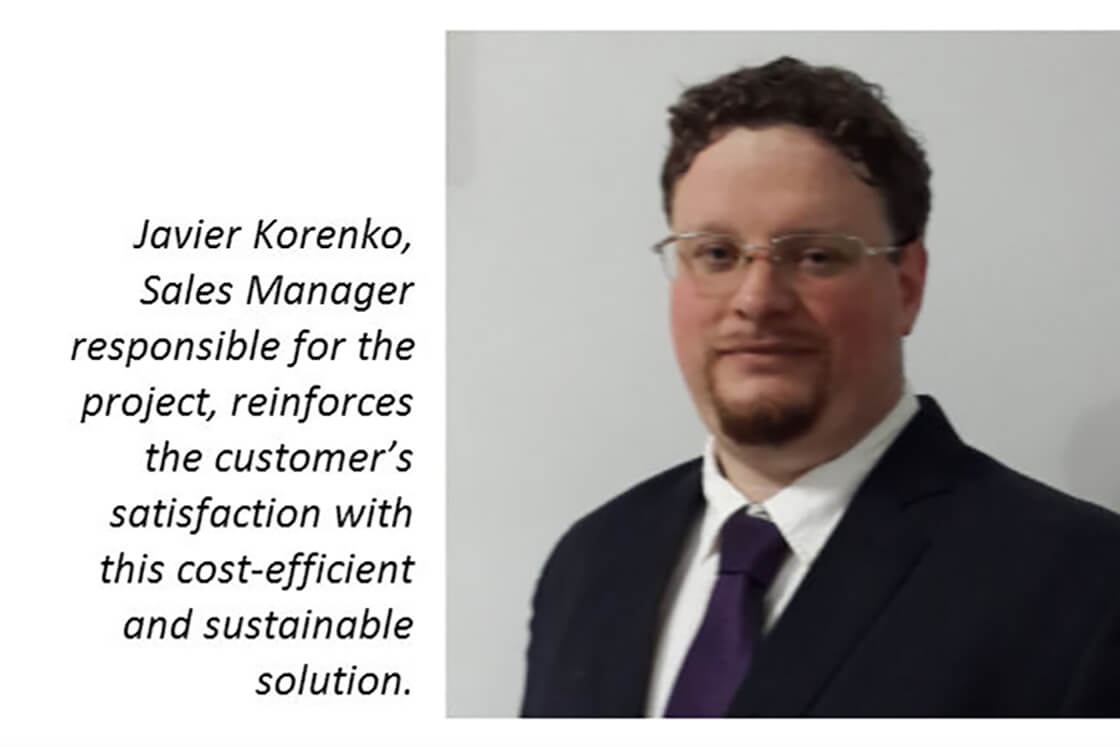 Precedent was needed to improve SOW in the segment
This was also a very positive initiative for Danfoss to start in new markets with the front-end AK-SM 850, initially designed for
Food Retail applications. "We do not currently have a significant share of wallet in the hotel segment, but this successful project
has given us the precedent we needed to start exploring other opportunities with hotel chains", he concludes.