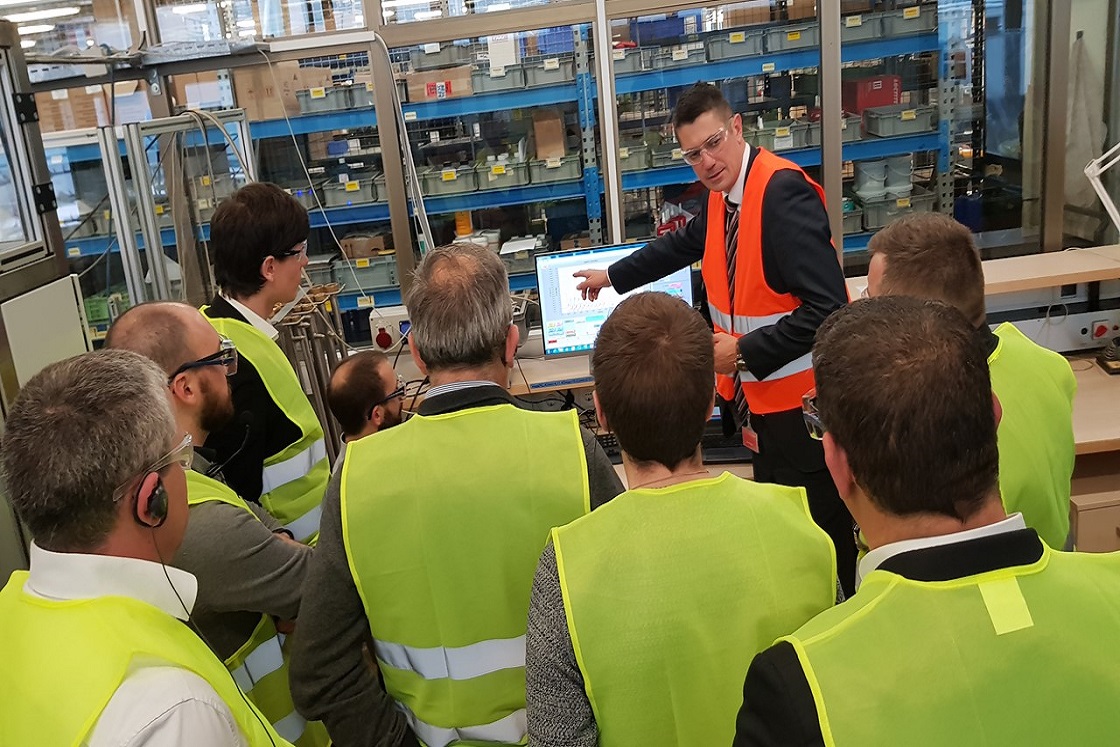 Two of the biggest French utility companies, Idex and Dalkia, have visited Danfoss Slovenia plant in February.  The Danfoss' teams from Slovenia and France have taken this opportunity to enrich the customer experience. Discover how by watching our video.
Two French companies, Idex and Dalkia, were presented with the latest products and solutions for different heating demands of the buildings. To make the visiting experience more tailored to the customers' interests, Danfoss District Energy Global Vertical team from Slovenia and Sales department from France have prepared a special customer focused -agenda, with an emphasis on innovative solutions.
As part of the visit, companies co-created new ideas through the district energy pain points which resulted in concrete initiatives, such as improvements for the products iSET and MCV, quality developments and commissioning trainings. The guests were impressed by the demonstration of Virtus iSET and iNET solutions, as well as by the ideation workshop about future solutions for district energy.
By taking the innovative approach and designing the customer adapted agenda, the real challenges of our customers can be addressed more sufficiently. Mateja Panjan, Front End Manager, DEN Vertical, explains the value of the idea workshop: "We believe that the experience of our customers, who use our products on a daily basis, substantially improves our know-how and encourages passion for innovation."
Furthermore, providing customers with a better experience, the visiting companies are able to step in touch directly with the supply chain and have a unique opportunity of co-creating the right solutions for their challenges.
See how customer experience looks like in Danfoss Heating: