Owners of new apartments using geothermal energy from Danfoss save over 70t in CO2 emissions per year.
Park Suites are new apartments with a modern design, consisting of 7 spacious  duplex apartments and 41 luxury apartments in a prime location, situated  just 150 meters from the local church,  in an oasis of green tranquility with bustling Molenbeek in the background. These properties stretch out over a 10 000 sqm area, amidst a beautiful scenic garden.
These new apartments were built with the aim of providing the owners with maximum comfort. All 48 apartments are equipped with a separate geothermal heat pump, that can heat their homes, produce domestic hot water and in summer everybody may enjoy the comfort of natural passive cooling. As the apartments have large windows and are very well insulated, they tend to accumulate heat surplus during summer. Without the passive cooling some apartments will heat up to 28 °C, which is not comfortable at all. 
Thanks to the geothermal heat pump you can keep the houses cooled to 23 °C. As the heating is passive only 2 circulation pumps are running and you can cool your home for less than 30€ on a yearly basis. The major advantage of passive cooling is that is significantly cheaper (10 times) than the use of traditional air-conditioning.
'The aim is for Pure Estates not to be commercial mass production, I have no ambition to place large real estate projects on legs, I want to create practically beautiful and eloquent places, not a one size fits all typical home, every house or apartment must be unique.' says Philip Coppens, developer of Park Suites and add 
"…we can use geothermal energy for heating and cooling while securing a high level of comfort for the tenants, we can reduce CO2, we can lower E-peil*, we have no need for a gas installation on the premises nor any chimney installations. In retrospect, I can say yes! it was totally worth it."
* E-peil (energieprestatiepeil) is a Belgium rating system that ranks building energy classes with financial incentives from the government.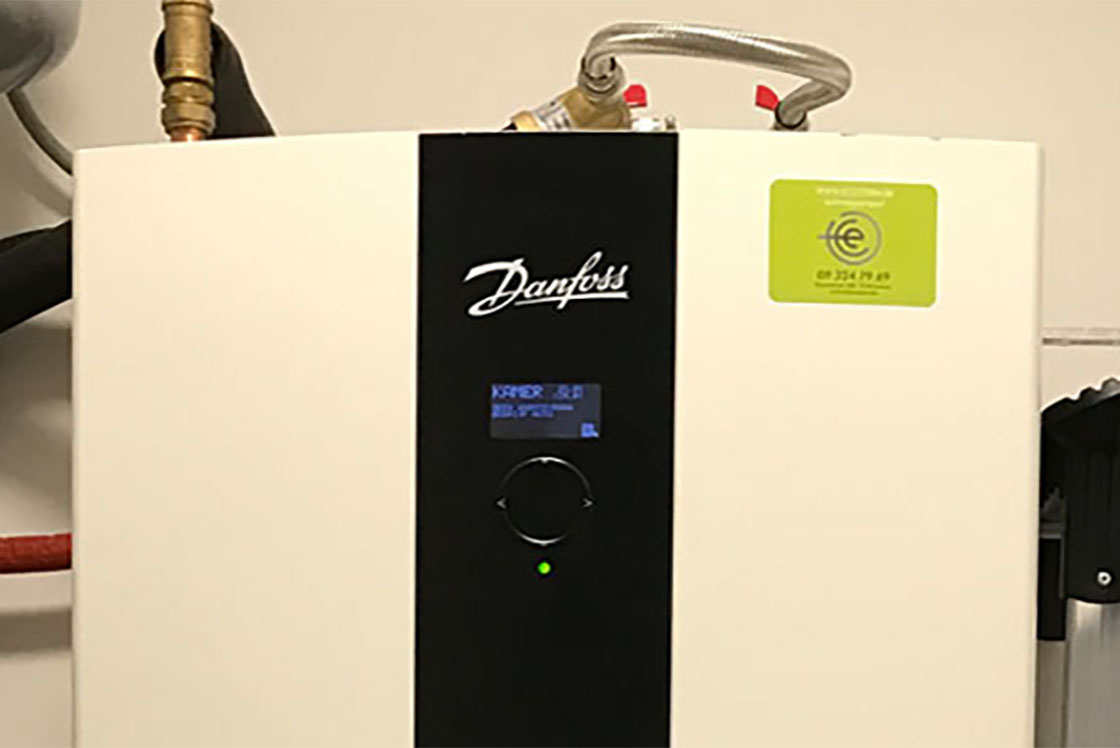 Read full case story (PDF)